A road trip is a long-distance journey typically traveled by automobile. For the past 2 years, we have all been deprived of many hobbies and adventures we used to partake in, but finally, the curtains are starting to open up once more.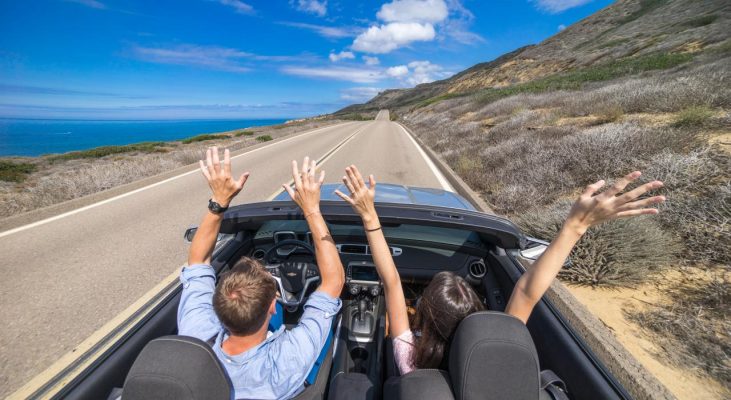 If you have been California dreaming, maybe it's high time you packed some thermoses full of coffee, tank the car to the brim and go. If you are not sure how to plan your trip out properly, we are here to help you hit the road, so read on and enjoy the nomadic life. 
The route and accommodation 
Grab a map of sunny California and start planning your routes and the places you want to visit. California and its cities have a lot to offer for everyone's restless soul on the road. Having said that, don't be too scared to hang the California map on the wall and start throwing darts. Let luck decide your path.
Don't think too much about where you are going to hit the sack. From studio apartments in San Francisco that can help you charge those batteries back up and hit the road again to DIY camps with sleeping bags, road trips are meant to be an adventure, let the circumstances decide your slumbering place.
The essential equipment
Road trips can be very tough on the body. It's important that you carry medication such as painkillers, caffeine tablets and antipyretics. Make sure that you or the passengers don't get carsick easily before embarking on this long journey. Shop around for sleeping bags and tents if you haven't done that already. Don't let the obstacles catch you off guard. 
Moreover,  a night spent under the bright stars with friends or loved ones is breathtaking. Don't forget the hot coffee, a bit of whiskey, fire-cooked food and you have a night that's going to be etched onto your soul for a long time. 
Life on the road can offer many difficulties that might try to stop you from enjoying the road trip to the fullest, so be sure that you are always prepared.
Style points
When it comes to clothes, road trips ask for comfort and only comfort. Leave everything tight, pack the t-shirts,  the cardigans for chilly nights, leave the high heels for another day and pack nice comfy shoes.
Leave your personal vehicle and opt for rent options. Renting a car on the road will add to the style points bracket and intensify the road adventure significantly.
However, be sure to check the laws of California regarding speed limits, pedestrians, intersections, mountain roads, etc. 
Stop and take it all in
Road trips can be overwhelming at times, don't expect to cram everything into your experience. If you see something interesting stop, take it all in and take a photo. A nice substitute for conventional cameras would be a polaroid camera. This way, additional art points will be added to your road trip. 
Escape the cities, join the Redwoods 
The Redwood National and State Parks (RNSP) are a great destination for anyone that is looking for the perfect adventure. Imagine walking among the oldest giant redwood trees, feeling so tiny, but at the same time feeling as one with nature. 
The national parks can provide you with time to relax and connect with yourself on a larger spiritual spectrum. Most of the trees are over 2000 years old and The Redwood park is home to the world's tallest tree, named Hyperion.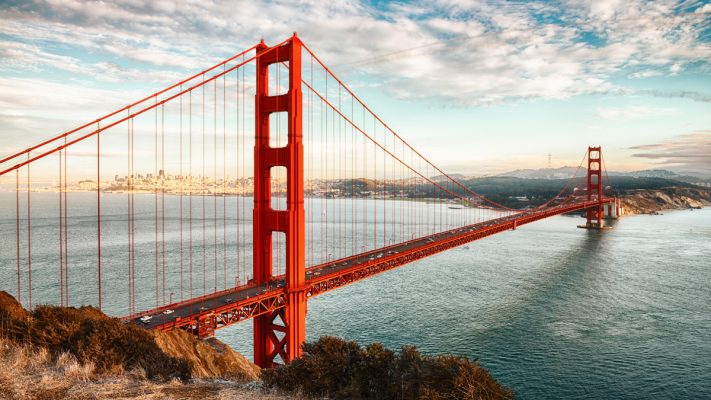 A handful of places to visit 
If you want to add the city aspect to the road trip then we have that covered as well. As mentioned above, California can cater to anyone's desires. If the road brings you to San Francisco be sure to take a nice glance at the symbol of power and progress, The Golden Gate Bridge.
Alcatraz Island is a great attraction for people that are interested in history. After its closing in 1963,  the penitentiary reopened in 1973 as a tourist attraction. Fun fact, the notorious Al Capone was kept on this island. 
Moving on to San Diego, we have one of the most famous and largest zoos. The San Diego Zoo is home to many interesting animals like giant pandas, koalas, grizzly bears. 
Midway Aircraft Carrier Museum is perfect for aircraft lovers. More than 60 aircraft, including 25 restored are on exhibit and are a treat for airplane lovers' eyes. 
Final thoughts
Road trips are the perfect way to get away from everyday life frictions and reset your life. As with everything in life, good preparation is key. Don't focus too much on the locations but on the feelings you have during the trip. Try to connect with nature and charge your batteries to be ready to face the world head-on when you return.
Update for more blogs:Filmy4web