Bold, big, distinctive, friendly, and "cowboyesque"; these are just a few of the 
reasons why millions 
of visitors are drawn to the Lone Star State each year. The state is so vast and diverse that you can enjoy crystal blue oceans, mountain ranges, national forests and some of the biggest lakes in the country all in one place. The best way to see Texas is by road, because that way, you can experience the scenery at your leisure, stopping along the way to see whatever 
piques your interest
 the most.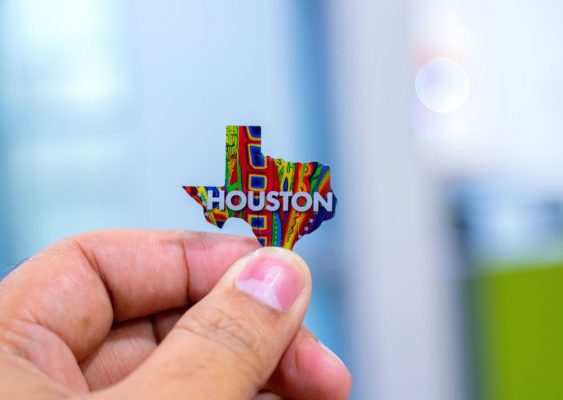 San Antonio to Houston
San Antonio is home to one of the most important monuments in the history of Texas, The Alamo. During the Texas Revolution, this former mission station was used as a fort. In 1836, a small force, which included James Bowie and Davy Crockett, barricaded themselves inside The Alamo when 
fighting against an army of 3,000 Mexicans
. To travel from San Antonio to Houston takes just over three hours on the I-10 E. Along the way, make sure you stop at the Natural Bridge Caverns. This cave system is a sprawling underground network where you can find more than 10,000 stalactite formations. The Natural Bridge Wildlife Ranch and Morgan's Wonderland are also on the route from San Antonio to Houston – perfect places for the whole family.
Houston to South Padre Island
When you reach Houston, your first stop should be the Space Center. You can tour the Apollo Mission Control Center and hear some of the astronauts talk about their experiences. There is also the largest display of moon rocks and spacesuits in the world. The trip from Houston along the Gulf of Mexico to South Padre Island takes around 5 hours and 40 minutes. Make sure that you have adequate insurance cover when you are traveling, as you will need to take the I-45, one of many 
deadly roads
 in Texas. An accident attorney can help give you advice if there is an incident on your road trip due to poor road conditions. Along the way to South Padre Island, it is worth stopping at Galveston – the beaches are beautiful and there is a great atmosphere.
South Padre Island to Laredo
South Padre Island, on the coastal tip of Texas, is a nature lover's paradise. There are 34 miles of tropical beaches where you can swim in the ocean, 
snorkel with the turtles
 and spend time birdwatching. From South Padre Island take the TX-359 W towards Laredo – the journey takes just under four hours. Laredo is on the Mexican border and is a true melting pot of culture. It is the ultimate destination if you want to try some authentic Tex-Mex food. While you are in the area, head to the Lake Casa Blanca International State Park where you can see the beauty of the Rio Grande Valley.
The sheer diversity of the Texas landscape makes it the perfect place for a road trip. You can learn about the culture and history of the state and be blown away by nature at its finest.