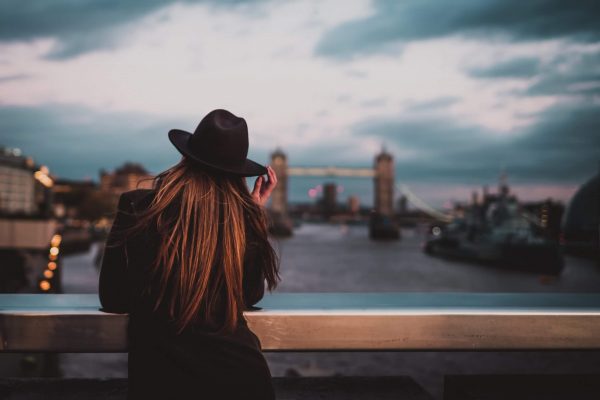 The United Kingdom has become a favorite migration destination for people from all over the world. The UK is attractive to migrants for several reasons, primarily its vibrant economy. Also, its people are warm and landmarks amazing.
For all its merits, however, relocating to the United Kingdom is certainly no walk in the park. One has to navigate through the maze that is the British immigration process.
As you prepare to relocate to the UK, there are several factors to consider. You may already know that your nationality plays a considerable role, and that's where we'll start our discussion.
Why You Should Consider Moving to the UK
A strong, vibrant economy
The British economy is currently ranked sixth largest in the world. There are opportunities in many sectors ranging from banking to manufacturing and engineering and other sectors.
The UK is highly multicultural and inclusive. In the urban areas especially, one can find people from virtually all over the world. No matter where you come from, there will always be a part of the UK that reminds you of home.
The UK's medical system (NHS) is effective and largely free, funded by the government. As long as you're a resident, you get all that much-needed medical coverage for free. Even visitors to the UK may gain access to it if their home country has a reciprocal agreement.  
High-quality educational system
The UK boasts of some of the best educational institutions in the world at all levels. As an added benefit, children can attend public schools for free.
Factors That Contribute To Your Relocation to the UK
Here are some factors that determine how easy it'll be to make the big move to the UK:
Visas are not required for European Union (EU) nationals to travel to the UK, at least on a short-term basis.  Before the UK's exit from the EU, persons holding EU passports were allowed unfettered travel access to the UK. Today, they have to apply for visas if they wish to stay for a period exceeding six months.
Citizens of the United States (US) and some Commonwealth member states such as Australia and New Zealand are also exempt. Please note that persons exempted from visas still have to present the required documentation to the immigration authorities.
Persons from certain Gulf countries such as Oman, U.A.E, and Qatar do not require visas to move to the UK. They can reside there for six months if they get an electronic visa waiver.
Eligible residents of Hong Kong can apply for a British National Overseas Passport (BNO). This allows them to stay in the UK for a period of up to 5 years. They can apply for a permanent residence permit after this time. Such persons can take advantage of BNO Premier services. 
This helps them integrate seamlessly into their new country by providing them with the necessary guidance and assistance. BNO Premier aid ranges from help with choosing educational institutions to tax counsel and social networking. Individuals from other countries need to apply for UK visas to move there.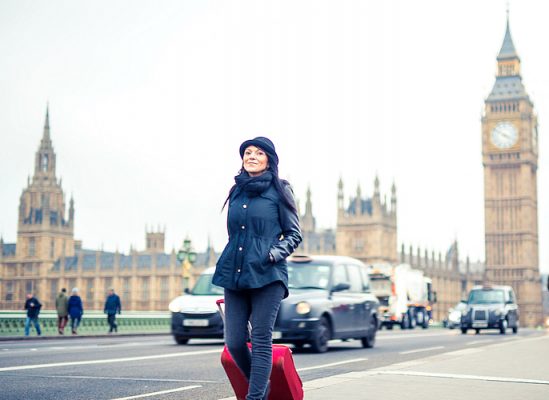 Immigration authorities would want to be satisfied that you can fund your living expenses while staying in the UK. If applying for a student visa, it is necessary to bring documents to prove that you have enough money to pay for your educational expenses too. 
These expenses may range from courses or school fees to any necessary boarding fees. Also, applicants need to prove that they can cater to any dependents, such as children traveling with them.
Skills and Qualifications
It is easier to relocate to the UK if you possess highly sought-after skills and qualifications. The UK, among other countries, has faced a deficit in skilled medical personnel in recent times. This was especially the case during the pandemic. Qualified foreign doctors and nurses who secure jobs in the United Kingdom can relocate with less hassle.
Performance at Visa Interview
Many would-be migrants often find the interview stage a tough hurdle to scale. Visa officials grill migrants to ascertain the veracity of the applicants' claims. It is vital to approach your visa interview with confidence. Any signs of fidgeting may be interpreted as a sign of dishonesty by your interviewer(s). 
All questions should be answered honestly and directly. Also, be sure to have all the necessary documentation ready.  These may include bank statements and a birth certificate. A security clearance letter from the police can convince the visa officials that you would not pose a threat to the UK public's safety.
If seeking a student visa, it is also helpful to do some background research on the educational institution you wish to study at.
Settling Down in the UK — What You Need to Know
The UK is a pretty pricey place to live in, ranking as one of the countries with the highest costs of living in Europe. Expenses on food, accommodation, and the like might take a heavy toll on your income.
Housing prices in the country have skyrocketed in the post-pandemic era. The average amount paid for rent is now estimated to stand at around £1000. The urban areas generally cost more than rural parts of the country. The cost of living in London, the capital city, is the highest in the country.
Register with relevant local authorities upon arrival
Certain types of visas and nationalities are required to register within a short while after their arrival. Check your visa or do some research to see if this applies to you. If it does, you may be required to register with the police to obtain a Police Registration Certificate, among others.
Moving to a new country typically means encountering a new, sometimes strange, culture. British culture reflects, among other factors, its historically Christian roots and the legacy of the British imperial era. 
The latter is best exemplified by contemporary Britain's multicultural and multiethnic nature. You would find that their trademark sarcastic humor aside, the British people are quite easy to get along with. You won't have many problems settling down. Learning or sharpening your English language skills would be of great help.