Everyone likes to shop when they decide to go on a trip. And when you travel to a country as beautiful and enthralling as Thailand, shopping is a must-do on the list. Before you get lost in your search for the perfect place to shop, we have listed the 10 best night markets in Bangkok for you to unravel your inner shopper. So scroll down and find the place that fits you best. 
Rod Fai Market

Indy Market

Yaowarat Road Night Market

Hua Mum Night Market

Khlong Thom Night Market

Sukhumvit Street Market (Nana)

Patpong Night Market

Saphan Phut Night Market

Khaosan Road

Suan Lum Night Bazaar Ratchada
Rot Fai Market
Rot Fai Market, which was previously located in Chatuchak, is an old favourite in a new location. Rot Fai Market, also known as the Train Market (the English translation), has thousands of booths and is located outside of the central city, so few tourists visit. You can visit these beautiful markets by choosing Thailand packages from India at Pickyourtrail.
Those who do make the trip, on the other hand, are genuinely impressed. There are many antique finds, as well as unexpected fashions, curios and collectables, antiques, and more. Prepare to rummage through the piles, as you may come across some true treasures. There are numerous tempting roadside food stalls to keep you going, as well as a variety of quirky watering holes to relax in.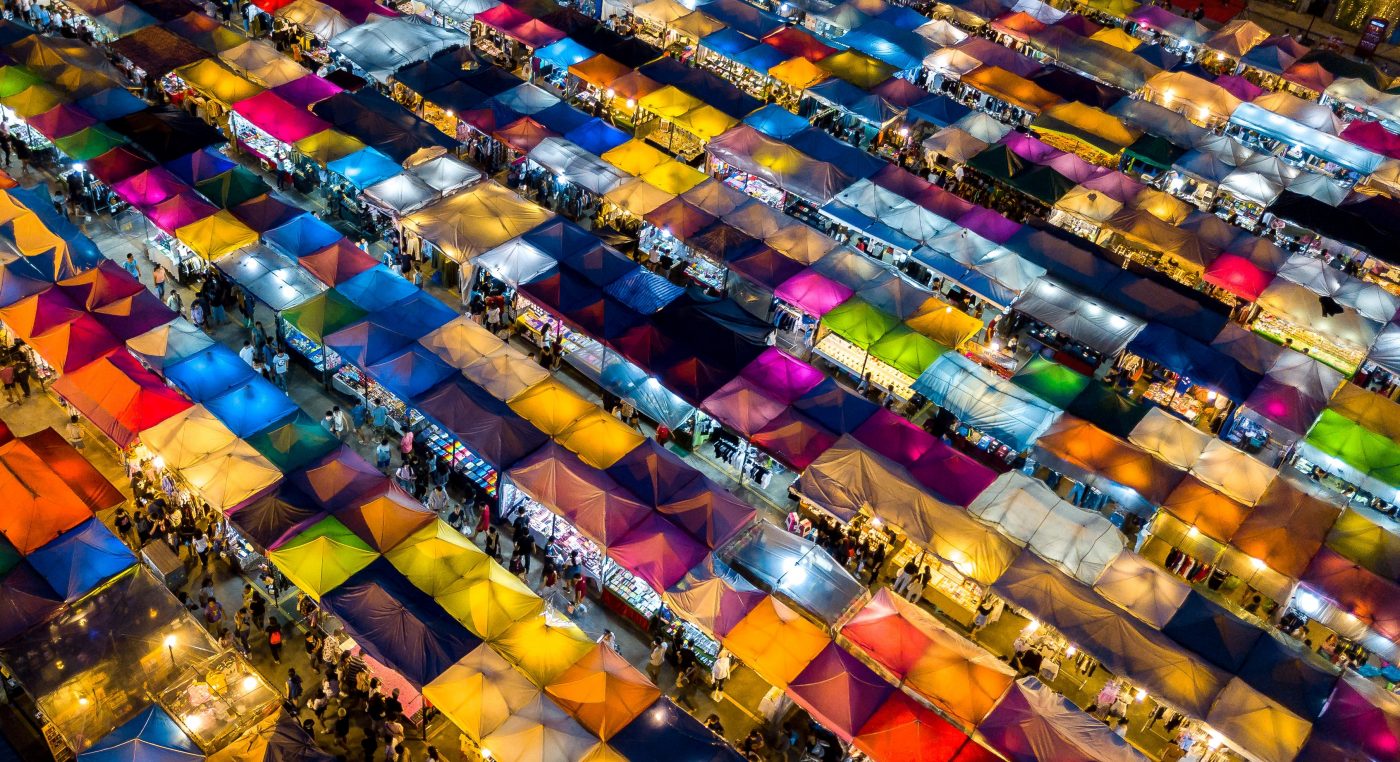 Indy Market 
You can find this market just outside the Platinum Mall in Pratunam, which is a perfect way to fine arts and crafts, one-of-a-kind items, and unusual goods. Despite its small size, each stall provides enough variety to keep the market interesting. This interesting market is part of our list of best markets in Bangkok. 
Many items are reasonably priced, so you can have some distinct memorabilia for friends and family at a lower cost than in other industries. Naturally, there are food vendors as well.
Yaowarat Road Night Market
There are several better places than Bangkok's Chinatown's streets if you're looking for a more food-oriented night market than a place to shop. Yaowarat Road is the main thoroughfare through Chinatown, and it is teeming with distributors and eateries every evening. Come hungry and ready to discover your sense of taste for a one-of-a-kind culinary adventure. 
There's a delicious blend of Thai and Chinese cuisine, with tantalising aroma and flavour, enticing sights, and the sizzling and popping sounds of cooking filling the air. An evening in Chinatown promises to be a feast, with oyster omelettes, pad Thai, and noodle soups, as well as fried rice, seafood, dim sum, curries, and mock shark-fin soup.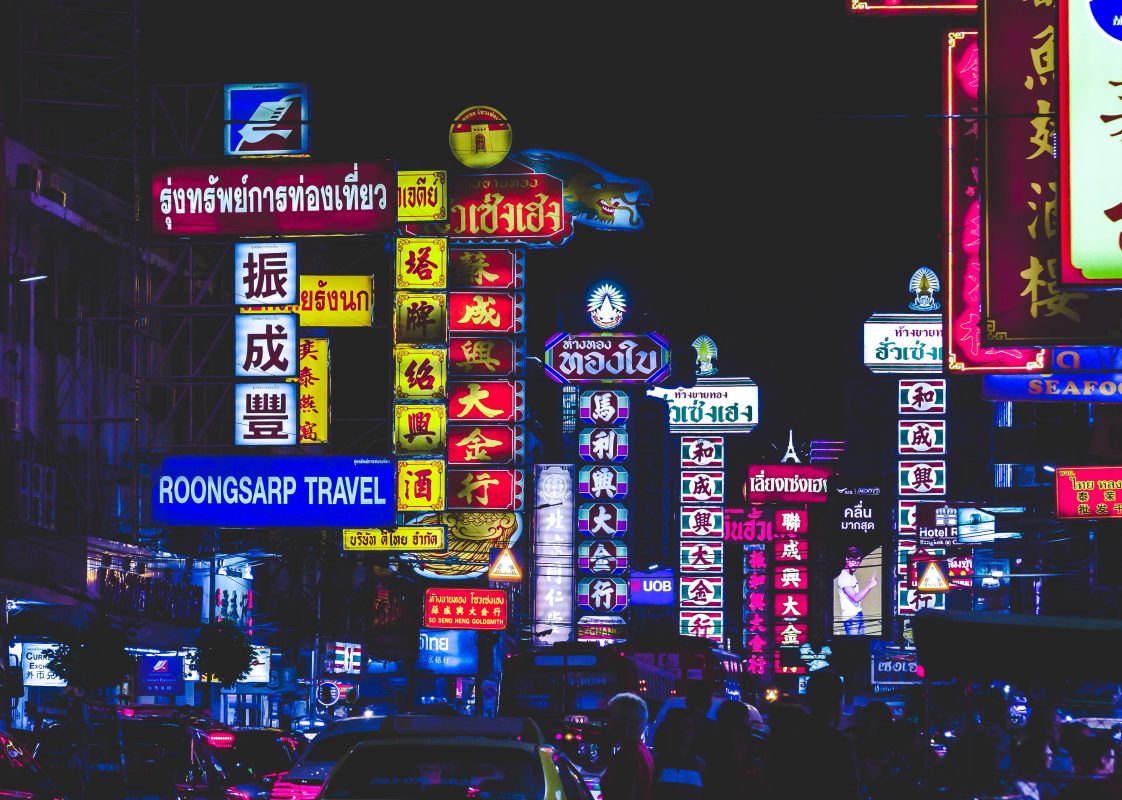 Hua Mum Night Market
Hua Mum Night Market is a very clean and well-organised night market with a variety of food channels and live music venues nearby. It is a less congested night market that can provide you with a wide range of items at reasonable prices. This beautiful market is a part of our list of best markets in Bangkok.
If you want to immerse yourself in Thai culture, go to this night market because there aren't many English-speaking tourists or stall descriptions written in anything other than Thai.
Khlong Thom Night Market
Khlong Thom Market, also recognised as the 'Flashlight Market,' is one of Bangkok's longest-living night markets. It, like the other night markets, manages to sell everything under the sun, from new to second-hand products of all kinds.
There are numerous food stalls to fill your empty stomach after a lengthy shopping stroll in the market.
Sukhumvit Street Market (Nana)
There is a huge amount of Nana shopping on the road, with resellers from the roadside market surrounding the main road. This area of Bangkok is also recognised as the Middle Eastern quarter – 'Little Arabia,' because it is home to many Arab businesses.
Street markets selling fake T-shirts, bags, trinkets, DVDs, CDs, and eastern-influenced clothing add to the area's bustling vibrancy. This is an excellent place to buy indigenous souvenirs for friends and family back home.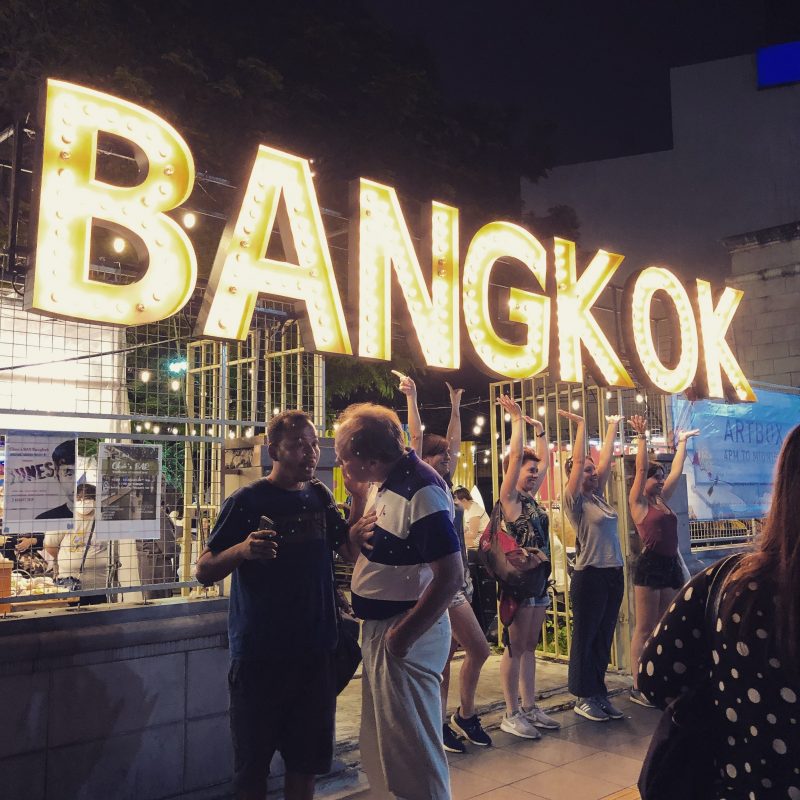 Patpong Night Market
The Patpong night market is ideal for serious buyers. Numerous stalls are trying to sell binoculars, cameras, bags, watches, and various clothing items, among other things. This place is always crowded with visitors from all over the world wandering around.
The only thing to remember when visiting this esoteric night market is to barter hard, as vendors will try and sell a $1 item for as much as $50.
Saphan Phut Night Market
This Bangkok night market caters primarily to teenagers. There are numerous stalls selling shoes, clothing, and other apparel aimed at the younger generation. If you are a tattoo enthusiast, you can even get a tattoo or henna painting. This market filled with exciting things is a part of our list of best markets in Bangkok.
Locals regard it as one of the best places in the city for street stall food. Saphan Phut's food stalls serve everything from noodles to pad thai, pork balls, spicy sausages, and a variety of other delectable dishes.
Khaosan Road
Khaosan is the hub of the traveller world, brimming with enjoyment, tacky, and helpful things to spend your baht on. Its pervasive travel shops can book your external journey, whether it's by plane, train, or bus. The numerous tailors will gladly pull you up a nice suit for when you return from the archipelagos.
A good book is a must for the beach, and luckily, several of the city's best-used bookstores are nearby. Internet cafés, chemists, convenience stores, banks, and monetary transactions are all readily available.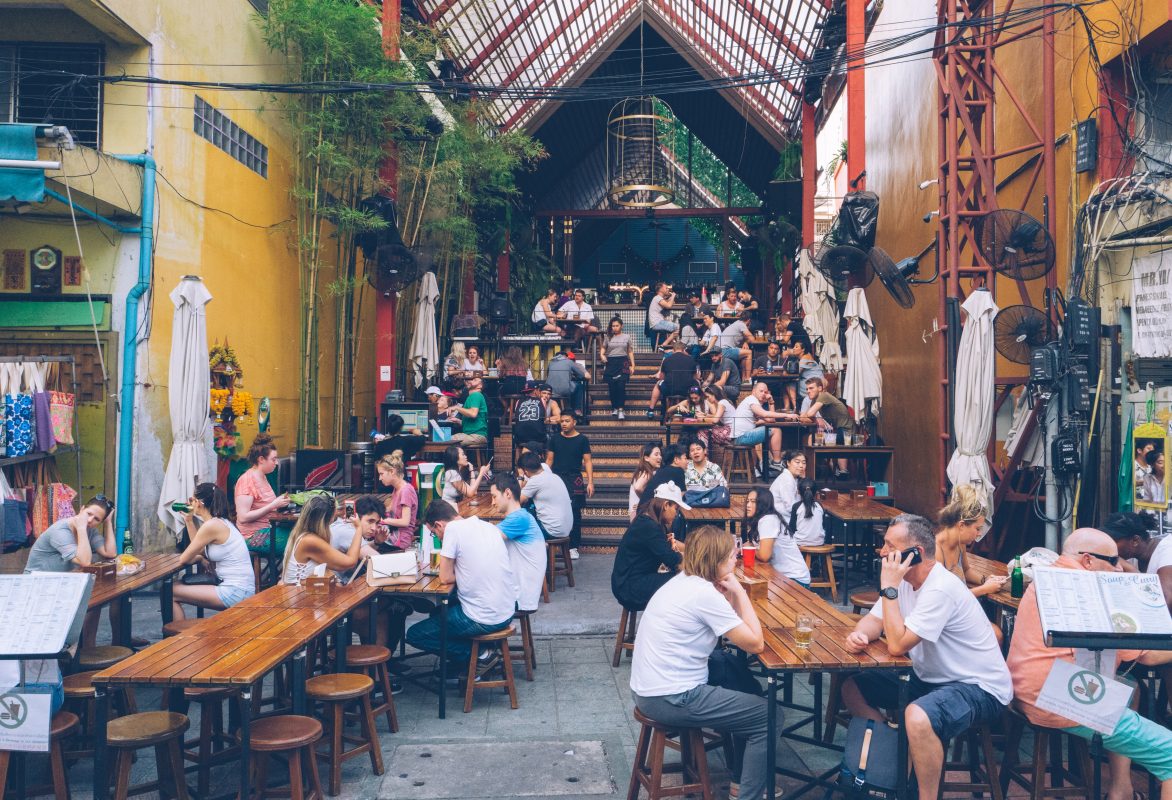 Suan Lum Night Bazaar Ratchada
You can find this night market on Ratchada Road near the Lad Phrao MRT Underground Station. It intends to reproduce the knowledge of the Sun Lum Night Bazaar, which was a mainstay on tourists' itineraries until it closed a few years ago, with 1,800 stalls, shops, restaurants, and plenty of entertainment options.
The place is slightly further out of town, and the vibe is more modern than its predecessor. The night market is supplemented by The Bazaar Hotel, which has 800 rooms.
Bangkok is the heart of this beautiful country and it is filled with exciting places like these markets. Our list of best markets in Bangkok will surely leave you baffled. Don't forget to explore these markets and add them to your bucket list. You can also visit various other places in Bangkok and Thailand. Pick your bags and let's explore.
Transportation
Bangkok is a very developed city in terms of tourism, so you never have to worry about transportation. You will always have a lot of options when you come here. However, to get the best price and not worry about being scammed, you can book online for your move. I highly recommend you a reputable website that I have used several times: it's Bookaway
Wish you have a great trip in Thailand!