Ah, summer! That season of the year fills us with joy, as much as it brims with warmth, life, and light. Whether you are a parent wanting some time with your family or a young adult wanting to make amazing memories with friends and loved ones, you'll definitely want to plan your summer. Don't worry, we got you!
Here are 7 summer activities you can add to your bucket list to make this year's hot season a truly memorable experience.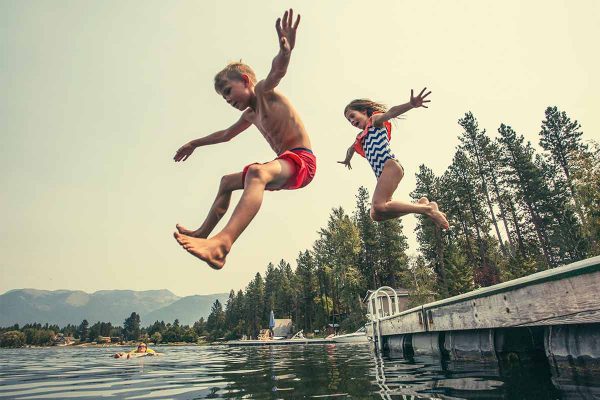 Cool Off
With the blazing heat of the sun, you would definitely want to add some activities that could cool you off on your bucket list.
Explore icy recipes.

Getting in the kitchen with your family to try new recipes is a great way to spend time together during the summer. You can whip up a fruity beverage or a sweet smoothie. And who can forget homemade ice cream? If you are inviting friends over for a summer dinner, making classic summer drinks with mojito, tequila, or pina colada is a great way to impress them.

Start a lemonade stand with your kids.

Speaking of cool drinks, why not introduce your kids to entrepreneurship by starting up a lemonade stand? Engage their imagination by encouraging them to make a creative sign. Introduce them to entrepreneurship by helping them understand how business works. Who knows, this might also inspire you to start your own!

Try water-based sports or activities.

Of course, we cannot talk about summer plans without going over water-based sports and activities because what is a better way to cool yourself off during the heat of summer? There are a ton of water sports and activities you can try this summer, such as swimming, kayaking, and fishing.
Want to take water activities to the next level? Then submerge yourself deeper into the water and explore the marine world through fun activities such as Key West Snorkeling.
Reconnect with Nature
Reconnecting with nature is important for our well-being, no matter our age or standing in life, and there is no better time to immerse yourself in Mother Earth's embrace than during summer when nature is full of color and life. Here are a few nature activities you can add to your summer bucket list for an amazing season.
Do a science nature walk.

We were all curious kids once. Tiny little bugs that crawled on branches in the yard caught our interest. We also wondered at the sight of rainbows. You can definitely bring back this childhood sense of wonder and foster your kids' interest in nature by doing a science nature walk!
Whether it is at the state park, your nearest beach, or just your backyard, going out with your young ones to explore nature can be quite an exhilarating summer experience.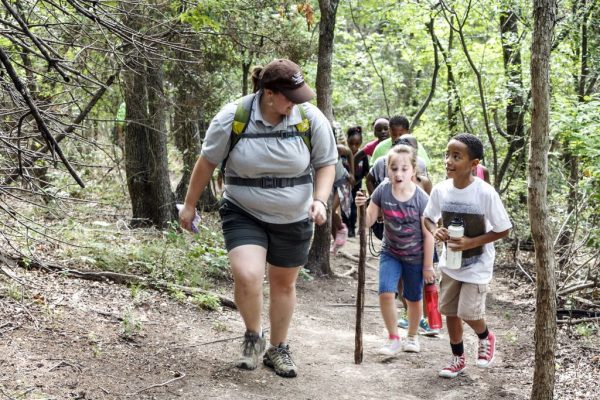 Grab a field guide, binoculars for bird watching, and some bottles for collecting specimens. Bring some bug catchers, too! Always remember to wear appropriate clothing, bug spray, and some good ol' sunscreen if you are going out when the sun is high up. Also remember to respect the environment by not leaving trash.
Go stargazing.

While we are on the subject of going out with your little scientists (or reconnecting with your inner child scientist), why not spend the night stargazing? Several celestial events could spark anyone's appreciation for nature, including the Delta Aquarids and the Perseids meteor showers. Buy a stargazing guide for beginners and a constellation map and locate summertime star patterns such as Cygnus and Aquila.
Learn New Skills
Even if you are a homebody, you can still make this year's summer an unforgettable season without going to the Great Outdoors. Adding a new skill or two to your bucket list can make summer a memorable experience.
Learn a new language.

Summer is the best time to

learn a new language

, especially if you are planning on vacationing in another country. You can decide what language you want to learn according to which country you are visiting.
Have the chance to have an immersive practice by conversing with native speakers of the language. What's a better way to learn? And even if you do not plan on going overseas, learning a new language is a great way to learn a new culture.
Brush up on self-improvement.

Have you recently bought bestselling books on self-improvement but didn't get to them? Don't fret – it's normal for people to pile up books. Tsundoku is a thing, after all.
Catch up on your reading list this summer. Just imagine yourself reading a good book as you sip a glass of tequila by the beach with the ocean's crystal clear water rolling up to the shore. If you're bordering on workaholic and have a hard time relaxing, know that self-improvement books can help you grow your career and develop you as a person, so in a way, you are being productive while relaxing by the beach.