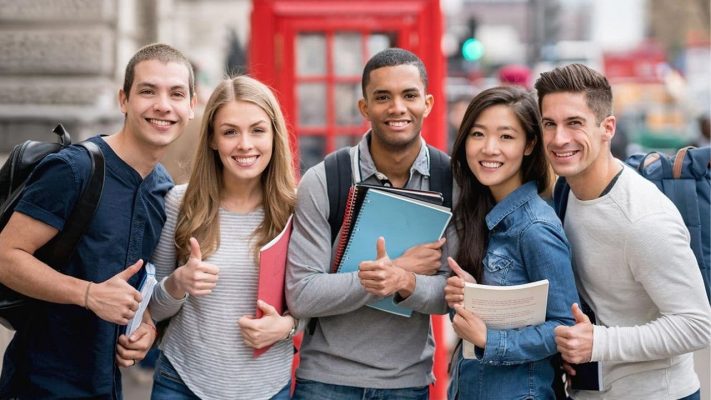 Before we start exploring the possibility of traveling on a student scholarship, it must be mentioned that not all scholarships are applicable here if the funds can only be used for academic purposes or specific tutoring. It means that when you are planning to use the provided funds for traveling purposes, you should check the scholarship rules and discuss your objectives with an academic advisor. The trick is that you can use the scholarship that already involves traveling abroad and studying in various parts of the world as your curriculum and the field of science requires that. This way, you can manage available funds and receive additional support for boarding and basic transportation needs. 
How to Travel on a Student Scholarship 
Seek Scholarships That Cover Numerous Countries. 
Since not every scholarship program is aimed at international travel purposes, consider scholarships like AIFS Study Abroad Scholarships and Grants or approach Golden Key Honour Society Scholarships and Grants that are meant to cover more than one country. Make sure to prepare your travel documents first! Multi-country travel scholarships will help you to see more than one country and discover various cultures worldwide. 
Student Volunteering Scholarships. 
These are becoming more popular these days as college learners become more socially aware of the issues not only in their local community but around the world as well. The scholarships that include volunteering for students will help you to travel easier as you address environmental issues or provide educational services on location. These will include writing a letter of purpose or an essay that explains your objectives. If it sounds too challenging, consider approaching an expert with a do my essay online message. Make sure that you explain the requirements and the key facts about your life. The key is to stay honest and realistic! 
Take a Global Research Approach to Learning. 
If all else fails, talk to your university staff and the relevant department about engagement and cooperation in global research based on a particular problem. This way, you may receive government funding for your project that will involve traveling to more than one country as you collect scientific evidence and cooperate with universities all over the world. It may be a challenging path to take, yet it will always pay off if you can choose your own schedule and work on something that you truly enjoy as a researcher. 
Join Student Exchange Programs. 
You might have heard about the famous ERASMUS+ program in Europe that supports talented young people and lets them study and travel as they receive accommodation either on campus or at the host families. It's a great cultural opportunity that should not be missed if you have a chance to join a student exchange program. This program currently includes the United States and Canada, too! You may also consider the Emerging Leaders International Fellow Program or the U.S. Department of State ECA Exchange Programs as an option. 
Work On Your Resume and Learn a Foreign Language. 
This may sound like a minor aspect when you are researching ways to travel abroad by using a scholarship, yet knowing a foreign language takes you to another level. Since the requirements of most study abroad programs require basic knowledge of more than one language, offering a language certificate will instantly make you a worthy candidate for an international program. While you are at it, work on your resume and make sure to mention your linguistic and other skills that will show your genuine interest as you plan your travel destination. 
History of Travel Scholarships
You might not be aware of this fact, yet the practice of scholarships for traveling has been established decades ago. One of the most interesting historical examples is the British "Travelling Scholarships" practice that was first established in 1944 as a way to help creative writers and university learners travel and meet fellow writers and students abroad. It was a private foundation with anonymous contributors, yet it has allowed numerous people to travel abroad and use the scholarship money for valuable research and learning of foreign cultures. The opportunities that we have these days make it possible to travel more if you are a creative personality who would like to see the world and spread the cultural message worldwide. Just take your time and set your objectives clearly as you start with the search and the list of requirements that you have. 
BIO 
Diane Sherron is an educator and a business analyst who loves to explore college life and assist students and educators with their daily challenges. When she is not busy with academic explorations, she loves to explore anything from scholarships and technology tricks to financial management and leadership skills. Follow Diane to learn and stay inspired!