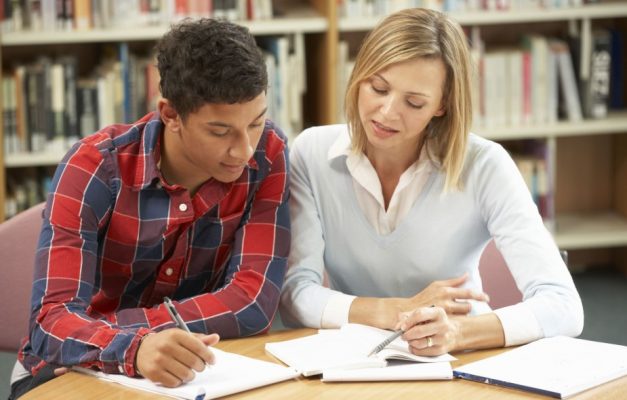 When it comes to learning English, there are a lot of different options out there. You can take classes at a school or college, online courses, or even hire a private tutor.
While all of these options have their own benefits, hiring a private tutor is often the best way to go if you want to learn English quickly and effectively.
You definitely want someone you trust, someone who's qualified, and someone who understands your learning needs and wants.
Choosing the right online English tutor can seem like a daunting task, but it's worth taking the time to find someone who is a good fit for you. With a little patience and effort, you'll be on your way to reaching your English language goals in no time!
But before you start browsing tutors, you need to understand some things about yourself.
What are your goals?

Do you want to focus on conversation skills, or do you need help with grammar and writing? It's important to be clear about what you hope to achieve so that you can find a tutor who is best suited to help you reach your goals.
It is equally important to be realistic about your goals. Don't tell yourself that you have to speak fluent English in a month. Chances are it will not happen. Not if you aren't already advanced.
So be real with yourself. Be honest. And be empathetic. Let your first goal be getting into the habit of learning English at all. Once you reach this goal, you can set another one. By that time, you will get a sense of how quickly you're progressing.
And remember, no one has made incredible progress with a month by having 2 lessons a week. And you know what? It is totally OK. Of course, it all depends on your goal. But unless you are really pressed for time, take it easy. But do it consistently. Then you can increase the amount of lessons you are having if you want. Discipline is key.
What is your budget?

Private tutoring can be expensive, so it's important to find someone who charges a rate that you're comfortable with.
Also, online language services like LiveXP offer a great variety of tutors from all over the world. You can definitely find a tutor to your budget there. Just like with anything: high prices don't always mean high quality. So don't discard more moderately priced options.
What is your schedule like?

Do you have time for weekly or bi-weekly sessions? Or would you prefer to meet less often but for longer periods of time? Again, being clear about your needs will help you find the right tutor.
But bear something in mind: having several shorter sessions is usually better than having a single long one. If you have one lesson a week, it'll be harder for you to remember everything the following week. Even if it's a 3-hour lesson.
But if you have, say, 3 one-hour sessions per week, it's much better because your brain returns to the material 3 times more often. It constantly engages with the learning process and new knowledge.
Once you know what you're looking for, the next step is to start actually searching for online English tutors.
A good place to start is by asking friends or family if they know anyone who might be a good fit. If that doesn't work, there are plenty of online options.
Once you've found a few potential candidates, be sure to read reviews and check references before making your final decision.
Here are some tips on finding the perfect online English tutor:
– Check out their qualifications. Make sure they have a degree in teaching English or linguistics, or that they're certified to teach English as a second language.
– Ask about their experience. How long have they been teaching? Do they have any experience teaching online? What's their success rate with students?
– Get a feel for their teaching style. Do they focus on grammar or speaking practice? Do they use audio and video, or just written materials? Do they give feedback?
You can even ask them why they enjoy teaching. Not only will it show you their attitude to what they do, but it will show them your genuine interest. Friendliness can go a long way.
– Make sure you're compatible. You should feel comfortable with your tutor and like their teaching style. If you don't, the learning process may feel forced.
It is also important to like each other just as human beings. You are there to learn a language, true. But we are all people. We cannot escape it. And as people, we enjoy spending time with other people we like.
You don't have to be best friends, not at all. But it is totally OK to ask each other about hobbies and favorite films, and food preferences. Learning is communication, and communication is inherently personal.
– It is important that your online English tutor is patient and has a lot of energy. This is necessary because learning a new language can be frustrating at times and you need someone who can motivate you to keep going. 
– Look for a tutor who has experience teaching students at your level. It's important to find a tutor who can give you personalized attention and can adjust their teaching style to meet your needs.
– Get a trial lesson with a tutor. There is no better way to get the feel of what learning with this tutor is like. This is your hands-on experience as this tutor's student, which gives you a unique perspective on the learning process. You'll know for sure if this is someone you are willing to learn with and from.
When you reach higher levels of English proficiency, you may want to get an online English tutor with native-level proficiency in the language.
Finding the perfect online English tutor doesn't have to be difficult. Just keep these things in mind, and you'll be well on your way to becoming fluent in no time! Good luck!