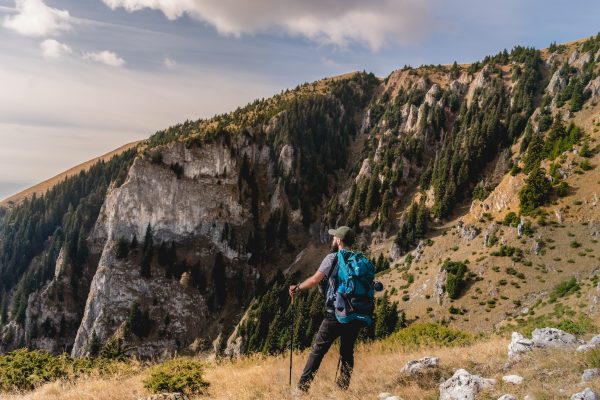 As a travel lover, you would want to explore new places to experience diverse cultures, foods, and music. A place that has a perfect blend of beautiful landscape and fascinating history can last forever in your memories. 
In this regard, Tennessee can be a perfect option for your next travel destination. It is one of those states which is famous for not only its music but also for breathtaking views. Along with lush green valleys, you can also enjoy the hospitality of warm-hearted people in the southern part of Tennessee. 
The parks, live music venues, and resort towns make the cities of Tennessee more fun-filled. The captivating places here will compel you to extend your stay. Especially forest-coated mountains in the eastern part will make you fall in love with these mesmerizing locations. 
Let's explore this guide that will give you an idea about some of the best places to visit in Tennessee. 
Gatlinburg provides excellent value to travelers who want to spend their vacation in a mountain town. The Great Smoky Mountains park is also located in this eastern part of Tennessee, enhancing the beauty of this place.
With an appealing mountain landscape, you can find some beautiful places to stay in Gatlinburg. Also, if you love adventure, you will also like ski slopes and multiple hiking trails here. Gatlinburg also has other amazing parks where you can plan picnics with your family to have a great time. 
Knoxville is the city of Tennessee which is located in the eastern part of the Tennessee river. The place has a lot to offer travelers from around the globe. It is known for its mouthwatering food and historic downtown. Also, the place has a vibrant sports culture that grabs the attention of all sports lovers from all over the US. 
You can even plan a road trip to the Great Smoky Mountains park while visiting Knoxville. It will take only one hour to reach you there from Knoxville, so you can have a chance to visit the place. There are other well-known places in Knoxville as well that you can consider visiting, like World's Fair park, which is located near the Sunspehre building. You can even find historical architecture, amazing cafes, and shops here that will make your stay worth remembering.
Memphis is another city in Tennessee that is located in the southwestern part. It is known for rock, soul, and hip-hop music. Top artists like BB King and Elvis Presley have recorded their masterpieces in the well-known Sun Studio, which is also located in Memphis. Also, if you are a foodie, you will not regret visiting the place as it has the finest barbecues in the state. 
If you are interested in visiting historical places related to music here, then you cannot afford to miss the Stax Museum of American Soul Music. It will give you deep insights into the city's musical history and make a valuable addition to your memories.
Being the capital city of Tennessee which was founded in 1779, Nashville is one of the most visited cities in the US. The Country Music Hall of Fame and the Grand Ole Opry are also located here. So, if you are a music lover, then this place is for you. Nashville also has beautiful places to offer, and Nashville Parthenon is one of them. 
One famous food you can try here is the Nashville hot chicken. It is a local food which is made with cayenne, so if you are visiting the city in winter, then it is a perfect dish to try. 
Chattanooga is the largest city in the state which is situated near the beautiful Appalachian Mountains, closer to Georgia's border. The city is known for Ruby falls and has the largest underground waterfall in the US. 
Also, you can find famous military parks of the country here; Chickamauga & Chattanooga National Military Park is one of them. If you are visiting Tennessee, then you cannot skip Chattanooga as it also has the steepest incline railway in the world. It is known as Lookout Mountain Incline Railway, so such type of exciting place deserves to be visited. If you want to visit the art galleries, coffee shops, and restaurants, then you should add Bluff View Art District to your list. 
Another place that you must visit in Chattanooga is Tennessee Valley Railroad Museum. It will help you explore the history of the railroad in Tennessee right from the start of the 20th century. On the other hand, if you are an adventure lover, you can also consider hiking near Chattanooga. 
If you have a chance to visit only one place in Tennessee, then you must pick Pigeon Forge. It is a mountain town which is located in the eastern part of Tennessee, and tourists from all over the US and the world visit this place. 
Pigeon Forge is known as the home of Dollywood, which is an Appalachian theme park. If you are traveling with kids, then you must visit this place as it has a lot to offer. From water slides to riding roller coasters, you can find plenty of fun-filled things here to enjoy. 
Some other major attractions of the city are Smoky Mountains Opry. It is a country music venue, so you can spend some quality time here as a music lover. On the other hand, if you want to have a thrilling experience, then you should plan to take a ride on Great Smoky Mountain Wheel. It is a major attraction for kids and adults both and is built on the island there. During your visit to Pigeon Forge, you should also visit Grist Mill to try the famous cinnamon bread. 
Conclusion 
Tennessee is one of the major attractions for tourists from all over the US and worldwide. Before planning your tour to Tennessee, you should analyze your budget, time, and favorite places. It will help you shortlist the places you need to visit, making it easier for you to make the final decision.