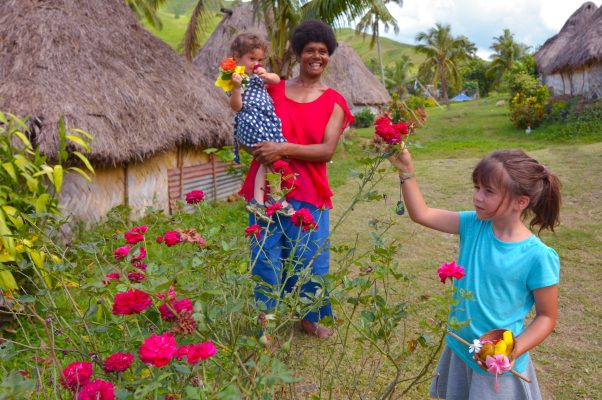 Fiji is one of the most popular archipelago-country destinations in the Caribbean. Located in the South Pacific in Oceania, Fiji sits right between New Caledonia, Wallis, Vanuatu, and Futuna. It's most famously known for its beautiful beaches, with pictures showing how Fiji is paradise on earth. 
Apart from its beauty and splendor, one of the best things about Fiji is that the locals are also known to love being around young children. They're friendly and hospitable, turning Fiji as a family-friendly destination on the map. There are many activities to do, with various resorts and local destinations. A holiday to Fiji is an excellent idea if you're going on a vacation with your family. 
That said, prepare your family holiday plans with this compact travel guide for families to Fiji.
Plan Your Activities And Best Time To Go 
Fiji is usually crowded with tourists from July to September. If you want to avoid all the crowd, you might want to consider flying in from April to June or October to November. This is especially true if you have very young children with you. Crowds of tourists might not be ideal for younger children. For that reason, it pays to travel off-season, plus the rates might be cheaper. 
Once you have the dates figured out, your next step is to find accommodations for your family. Fortunately, Fiji has many resorts you can choose for your next stay. You can choose all-in-one deals such as Naviti resort package deals or other deals so all you have to do is plan the activities you want to do in Fiji.
Since you're traveling as a family, Fiji has so many family-friendly resorts, each with its respective range of activities like island hopping, water sports, and even kids' clubs so parents can have a few hours of private time for a massage or to soak up the sun.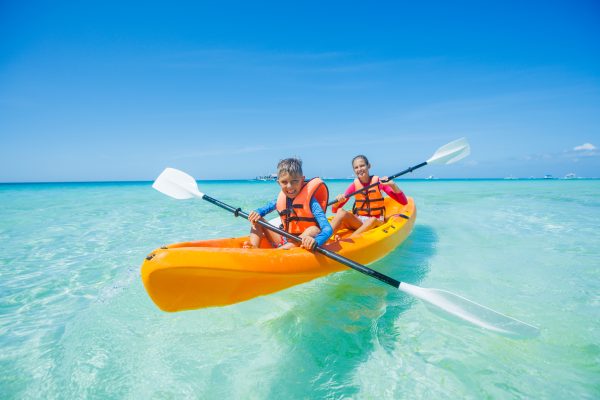 Get To Know The Top Must-Visit Destinations In Fiji 
Fiji is a nation composed of a group of islands, so it's almost impossible to see everything in one trip. This is why careful planning is key to know the destinations you'd like to explore or visit most. However, you can always reserve other side trips for later, giving you another reason to return to Fiji after this trip. 
Here's a quick list of some of the top island destinations to see in Fiji: 
Suva:

Fiji's capital and largest city. You'll love Suva if you want to do a bit of shopping, restaurant hopping, and perhaps even experience the nightlife. 

Nadi:

Usually the first island tourists visit, given how most international airlines land here. If you're only in Fiji for a short time, you can stay in Nadi. For those with more time, you can also hop on a catamaran from Nadi to other islands you'd like to visit. 

Denarau Island:

With a gated community of luxury hotels, golf courses, and restaurants, Denarau is well-loved by families who can spend a little bit more for more privacy and peace. 
These are 3 of the 330 islands you can visit in Fiji. Make sure you ask the resort you're staying at about how you can visit most of these islands during your stay.
Bring Insect Repellant
You may not be used to slathering your kids with insect repellant where you're from. But once you arrive in Fiji, this is one of the must-do's you shouldn't neglect. No matter how clean the resort you're staying is, Fiji's tropical climate means you'll always be exposed to mosquitoes and other insects. So it's always best to stay safe. 
Take Time To Relax 
While there's never a shortage of family-friendly activities in Fiji, don't forget your visit to Fiji is all about relaxation. You're with your kids, so it'll only stress you out when you try to cram so many activities within the day. For younger children, you also have to think about their naptime if you don't want to deal with cranky kids later. 
Schedule some of your days simply for relaxing. Having some time away from the kids might make you feel guilty, but many resorts have kids' clubs and nanny services. You can hire one for a few hours, so you and your partner can spend a few hours alone together. 
Most importantly, don't forget that kids enjoy spending the day by the beach and water too. Bring in snacks and beverages or order some from the resort. You can easily have a lazy but memorable day enjoying the best that Fiji beaches offer.
Heaven On Earth On Your Next Holiday
This blog post is just a quick guide to Fiji, but there's more for you to explore and discover once you start putting your travel plans into motion. With its inviting beaches, friendly locals, and numerous options for family-friendly resorts, it's easy to understand why there's so much to love about Fiji. There's something for every traveler, whether teenagers, young toddlers, or even older people. All that's left to do is book those tickets to this beachy playground.