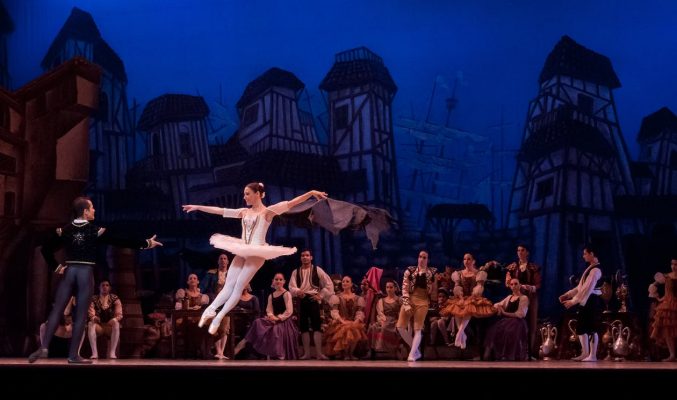 Perched elegantly on the foothills of the Great Smoky Mountains, Pigeon Forge offers an action-packed playground for a family-friendly vacation. This enchanting mountain town is brimming with scenic beauty, cultural sites, historical landmarks, and world-class entertainment. Pigeon Forge's dramatic shows capture more attention than its alpine lakes, wildflower meadows, and cascading waterfalls. 
Pigeon Forge opens up an exciting cornucopia of entertainment, from rip-roaring comedy shows to dramatized historical events and indulgent dinner shows. Whether you want to laugh till you cry or feast on traditional southern flavors, Pigeon Forge has a show for every budget and genre. 
These shows are diligently curated, extensively choreographed, and supported by enthralling displays of costumes and lighting. The experience is truly unforgettable, and most spectacles are designed as sensory experiences that leave you craving for more. 
Read on to explore why Pigeon Forge shows are the best in town. 
Variety is Abundant 
Contrary to popular belief, not all Pigeon Forge shows are based on country music or inspired by Dolly Parton's incredible journey. There's much more to the local entertainment scene than the soulful crooning of country tunes and vocals. Pigeon Forge delights cultural enthusiasts and theatre lovers with various genres and niches. 
Do you want to have a romantic date night with a unique experience than traditional evenings of dinner and drinks? Country Tonite and the Grand Majestic Theatre are excellent choices to treat your partner to a sweeping spectacle of art, culture, and music. 
Pigeon Forge offers a dizzyingly wide variety of shows, from hilarious comedies and patriotic shows to historical drama and themed entertainment. The shows in Pigeon Forge are much more immersive and interactive than going to the movies or catching a live music event. The local productions are magnificent, with gifted actors and dancers and a glamorous display of costumes and set decorations. 
Accessibility & Convenience 
There's never a dull moment in Pigeon Forge, and the local entertainment and recreational venues are quite accessible and convenient. You don't have to make any major changes to your itinerary to catch the most popular shows in town. Since most shows begin at 8 pm, you can end your day's sightseeing adventures with world-class entertainment and theatrical wonder. 
The performances are staged every day from March to December, and you can make reservations without any hassle. You can easily find shows that align with your schedules, such as 3 pm matinees or nighttime spectacles. Some shows combine theatre with multi-course dinners, while others revolve around dance sequences and comedy sitcoms.  
The accessibility of the theatres and venues is another reason behind the popularity of these shows. Most of the popular establishments, such as the Country Tonite Theatre, are tucked in the town center. These performances are within walking distance of popular hotels, cabins, and vacation rentals. You don't have to commute far and wide to attend a spectacular show. 
Combine Dinner & Entertainment 
Dinner shows are undoubtedly the crown jewels in Pigeon Forge's delightful entertainment and recreation treasure trove. These shows combine comedy, drama, music, and multi-course gourmet meals to curate a stimulating sensorial experience. 
Suppose you're looking for an affordable, family-friendly activity for a satisfying and immersive experience. In that case, a dinner show offers comedy, food, music, and theatre in one budget-friendly package. Pigeon Forge is one of the best towns in the Great Smoky Mountains to sample traditional southern cuisine. 
The Dolly Parton's Stampede Dinner Attraction is the most popular dinner to show that guarantees an unforgettable experience. Staged in a 32,000-square-foot venue, the show features 32 highly trained horses performing acrobatics and stunts. The spectacles are truly magnificent, and one cannot help but marvel at the skillful horses and their acrobatic prowess. The experience is aggrandized by the dynamic narration of the storytellers and the masterful handling of professional jockeys and riders. 
The show's theme focuses on the conflicted history of the Northern and Southern states, followed by rib-cracking comedy performances. The guests are served a four-course meal during the show, featuring southern-style cuisine with ample variety. Viewers can opt for gluten-free, vegan, dairy-free, and vegetarian options. 
The Pirates Voyage Dinner Show is another spectacular dinner show you cannot miss when staying in Pigeon Forge. A Dolly Parton production, this action-packed theme show will take you on a rip-roaring sea adventure. The show involves beautifully choreographed sword fights, thrilling treasure hunts, singing mermaids, and even a warring seahorse. The set, performances, and dance sequences make the experience vivid and surreal. 
The audience enjoys a riotous pirate adventure while feasting on a four-course farm-to-table meal featuring creamy salads, fried chicken, and grilled meats. 
Affordable Family-Friendly Fun 
Have you ever wondered why Pigeon Forge and nearby towns in the Great Smoky Mountains are so popular with families and millennials? Aside from the enchanting landscape and first-rate recreational facilities, the region offers unparalleled affordability. Unlike Montana or Las Vegas, you don't have to spend a fortune to enjoy a pleasurable vacation. 
Whether you seek an affordable couples activity or family-friendly entertainment, these shows won't disappoint. They are a budget-friendly activity to engage yourself in an immersive experience involving art, culture, history, and music. The dinner shows are a much more attractive option as they combine entertainment with multi-course meals. 
Interestingly, fine dining at a restaurant or local pub will likely cost you more for the a la carte menu. In contrast, these dinner shows offer entertainment and food within a nominal price tag, ideal for large groups and families. You can explore multiple price ranges to find the right show that aligns with your budget and schedule. 
These shows enthrall visitors with unpretentious fun and unique storytelling. For instance, the Comedy Barn Theatre, running for more than 25 years, combines Southern storytelling with comedy, dancing, and singing. The Hatfield and McCoy Dinner Feud is truly one-of-its-kind, offering a multi-course gourmet dinner with the knee-clapping tale of a family feud. 
Pigeon Forge's shows and theatrical performances are an affordable activity to save more money for luxury cabin rentals and retail therapy. 
Final Thoughts 
There's an endless selection of performances and shows, and visitors are bound to feel spoilt for choice. We advise extensive research to find the right themes and performances that align with your taste. Suppose you don't want to spend several hours listening to country music or watching a historical enactment. In that case, consider finding other shows with dramatic storylines, gripping plots, and pirate-themed adventures. 
Check the menu if you're catching a dinner show to enjoy gourmet cuisine and entertainment in one package. Perusing the menu will help you avoid disappointments and choose a show that aligns with your eating preferences.