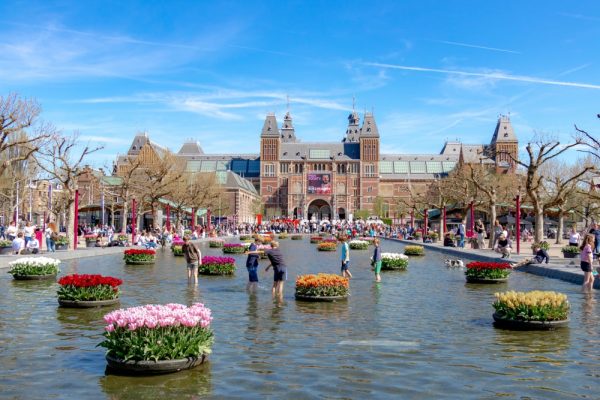 There's something special about every vacation spot. However, Amsterdam, the Netherlands' capital, is a major tourist attraction. The city is rich in art and culture, and its canals are a spectacular example of this.
In Amsterdam, tourists will find gorgeous neighborhoods, plentiful open spaces, delicious food, famous windmills, and beautiful tulips. On top of it, a private boat tour Amsterdam is a must-have experience for every avid tourist. To help you decide if your next vacation destination should be Amsterdam, we've compiled a few of the best reasons here:
Beautiful Tulips
Amsterdam's annual production of 4.32 billion tulip bulbs makes it the undisputed world leader in the tulip bulb business. At 116 Prinsengracht, the Amsterdam Tulip Museum is also open to visitors for a minimal fee. If you want to see acres of fields of tulips, the ideal time to visit the Netherlands, especially Amsterdam, is around April. National Tulip Day is also celebrated in the city annually on the third Saturday of January month, with approximately 200,000 tulips on exhibition for free public plucking in Dam Square.
Vibrant Nightlife
Amsterdam's thriving nightlife is well known, and the city's many pubs and clubs are often illuminated by flashing neon signs. The Bloemers, a well-known bar in De Pijp, has wooden decor, lamps, and vintage posters that give off a unique retro vibe and make it worthwhile. Visitors who like to have more fun can visit De Wallen, or explore the unseen parts of the city on a pizza cruise Amsterdam.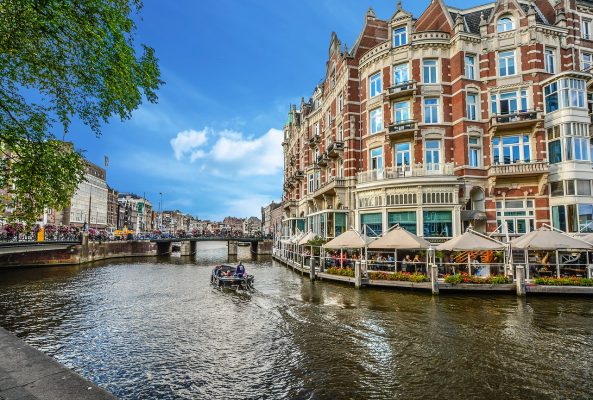 Taste Some Fine Cheese And Local Brews
Several varieties of cheese are manufactured in the Netherlands and have gained international recognition for their quality. The Amsterdam Cheese Store is only one of several cheese shops and restaurants in the city. Attendees can see the cheesemaking process and gather some useful information. In exchange for trying five different kinds of cheese, the shop will provide bread, wine, and water. The Bierfabriek Brewery is also one of the most popular places in the area, which helps the city's reputation as a craft beer mecca in a big way.
Zoo and Theme Parks
The Artis Royal Zoo is the best-known in the city and has over 750 animal species and 300 kinds of spring plants and flowers. Moreover, the Efteling Theme Park, covering over 160 acres and first opened to the public in 1952, is Amsterdam's biggest amusement park. Based on the ride, the park welcomes visitors of all ages. Being encircled by dense greenery gives the park a unique look. Open from 10 am to 6 pm daily, you can find it at Europalaan 1 in Kaatsheuvel.
A Lovely Countryside
If you're visiting Amsterdam, you just have to take a day trip out into the countryside to see the iconic windmills of the Netherlands and enjoy the many scenic bike rides and photo opportunities that await you there. The heritage of Amsterdam's windmills is another exciting thing for visitors to discover. It is surrounded by vast meadows that bloom with colorful flowers—especially tulips—in the spring. The towns of Volendam, Marken, Monnickendam, and Edam are worth the trip outside of Amsterdam to explore, thanks to their rich history and beautiful surroundings.
Safe Haven for Bikers
Bicycle rentals are popular among visitors because they offer easy access to the city's many scenic spots. For the natives, this is just another day in the life of something that has always been there. Cycling around Amsterdam gives visitors a taste of what it's like to live there. Also, people can feel better knowing that cyclists have a safe place to ride next to pedestrians.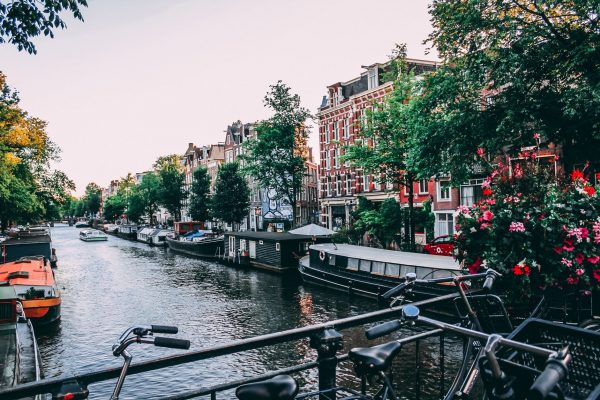 The City of Popular Museums
Over 50 museums showcasing works of art, culture, history, science, photography, and more make up the city's astonishing art collection. The Stedelijk Museum is home to the world's most visited contemporary art collection, and its iconic building has been compared to a huge bathtub from the outside. In contrast, the Rijksmuseum has one of the world's finest collections of works by Dutch masters. The Van Gogh Museum and the Anne Frank House are both must-sees while in town.
To Wrap It Up
If you are trying to decide where to go on your next vacation, Amsterdam should be at the top of your list. There's a lot to see here, and one of the best parts about being on vacation here is that you don't always have to have everything planned out, as the city has endless things to offer.