The popularity of Costa Rica as a tourist destination has seen the mushrooming of hotels and other accommodation facilities to cater to visitors' needs. The wide range of rentals makes it possible for every visitor to find one that works for their holiday preferences. 
Therefore, accommodation should be the least of your worries when traveling here for your vacation. You will find anything from simple, affordable rooms to luxurious villas and resorts to match your preferences. 
To get the best of Costa Rica vacation rentals, consider reserving what appeals to you, especially when traveling during peak season. So, what should you look for when getting a rental?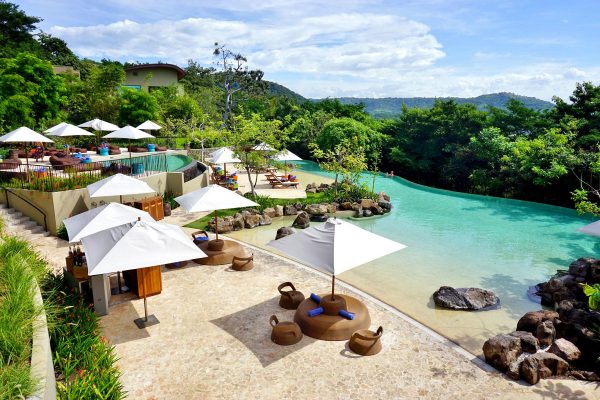 Compare the Prices
The rental prices differ according to the property's size, amenities, and location. Comparing is very important because you might unearth owners offering large-sized rentals with all the amenities you require at a very reasonable rate. 
It could be that the property is trying to penetrate the market, or the owner is simply looking to generate an income quickly, hence low-rated offers. Never settle for the first rental you feel works; a little research will go a long way to find you even better offers. 
Check the Vacation Rental Cancellation Policy
We all hope to enjoy a vacation to the end without any need to cancel any plans. However, life is unpredictable, and you might need to cancel your reservation for one reason or another. This makes the cancellation policy important when looking for accommodation in Costa Rica. 
Canceling might mean no refunds or partial refunds, for that matter. Find out beforehand what you stand to lose in case you cancel so you can decide how fair the terms are, get clarifications, or even continue your search for a rental with better terms. 
Check the Accommodation Reviews
What other people who have stayed in the rental you are interested in have to say is very important. The reviews get to give you a highlight of what to expect from the property, and they usually include the good and the bad. 
Most rentals in Costa Rica have impressive reviews, so it should be easy to evaluate before settling for that perfect one. If you are into a rental, do not allow a few negatives deny you the opportunity to experience it. You can take a step further to contact the management for any clarifications on issues that need to be fixed before booking. 
Are They Offering Free Breakfast?
Complimentary breakfast offers can save you money and time during a vacation. If your rental has breakfast, you do not have to look for a spot to catch some, especially if your days are filled with activities. 
Knowing this early helps you make the necessary plans in case there is no breakfast, so you can now just the place you can rush to enjoy some good breakfast. Consider preparing your own if the rental has the necessary amenities readily available.
Are They Providing Free Airport Shuttle?
When going on a vacation, planning your finances is most important. You are better armed when you know what you will need to pay for and what has been catered for on your itinerary. The free airport shuttle is both convenient and money-saving. 
Some rentals will offer the services so their guests can have a hassle-free experience getting to the property and back to the airport when it is time to go home. It can prove worthwhile, especially if you travel with kids and lots of luggage. Confirming whether such services are free or will attract charges will save you from disappointment. 
Check the Location
For your holiday convenience, you want an accommodation rental located near all places you wish to visit and experience during your stay. The proximity will determine how easy it is to access the spots or whether you must make additional arrangements to commute from one place to the other. 
The property's location also influences how private and quiet your stay will be. Even though some may be soundproof, a rental in a busy urban area with active nightlife might make it hard for you to relax and enjoy a peaceful night. Check the location of the rental and its surroundings before making a decision; also consider the needs of the people accompanying you for the vacation. 
Check the Accommodation Rental Policies
The rental policy will tell you everything expected of you during your stay. It will highlight the check-in and check-out times, rates, additional charges for services you might need, the payments and refunds, pet allowance, and even emergency plans. 
Remember that the owner trusts you with their property, which could mean paying for damages you might cause to the property. Some policies can be extreme, making it very important to thoroughly review the policy before renting. 
Do not let your holiday excitement cloud your judgment because it might prove to be very costly in the end. If a policy is not friendly, try another rental. 
Air Condition Availability
Costa Rica can get hot and humid, making an AC system necessary. With the system available, you can find the perfect conditions to relax during the day or sleep at night. It might even turn out to be very good in keeping bugs away. 
Check to see whether your vacation rental offers the necessary air conditioning. In case there is no air con, and you need one, you can make arrangements to have one provided, or you could just carry your small portable fan with you. The location of the rental might not necessitate air conditioning; always a good idea to check before making reservations. 
Free WiFi
A rental with free WiFi ensures you stay connected during your stay. Although it is advisable to forget everything else and just concentrate on relaxing and enjoying your destination, you might still need to stay in touch with your family or staff. 
The availability of the internet also gives you flexibility in watching your favorite channels, series, and even social media platforms without paying a dime. Some rentals have the internet under additional charges, so if the free connection is what you are looking for, take your time checking and confirming.
Parking Cost
Most parking areas are offered free by vacation rentals in Costa Rica. Hiring a car for a vacation is very convenient because it means you can get anywhere you want at any time. 
If this is part of your vacation plan, then you must find out whether it will cost you to park and how the rates are arrived at. Let the length of your stay guide you into how reasonable the costs are and what other options are available.