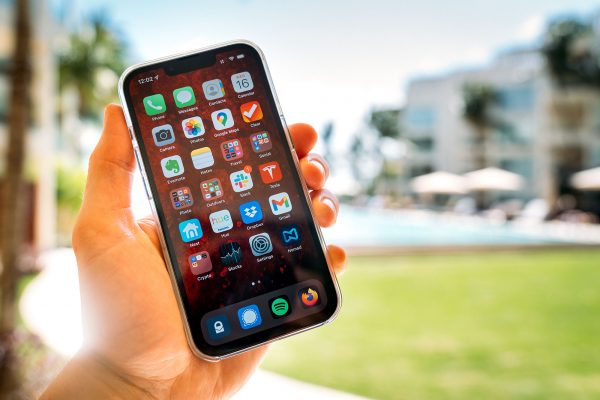 If you're planning on travelling internationally this year, you'll want to consider investing in a cell phone plan supporting international roaming. This is especially important if you plan to use your cell phone while travelling. Several different cell phone plans support international roaming, so it's important to shop around and find the best plan. Below are some of the best cell phone plans for frequent international travel you can consider.
Vodafone international roaming
Why not travel the world this year and avoid costly overseas phone bills? With Vodafone international roaming mobile plans, you can stay connected no matter where you are. You'll only pay for the calls and data you use, so you can stay in touch with loved ones back home without any added stress. You can find a plan that covers all your travel needs – making it easy to call or text your friends and family while you're on the go – and enjoy worry-free travels this year!  
Optus international roaming 
When it comes to international travel, staying connected is key. That's why Optus offers great roaming options that will keep you connected even on the go. As a result, you can use your phone without worrying about excess data usage or expensive overages. Plus, there are multiple plans to choose from, so you can find the one that best suits your needs and budget. In addition, Optus is reliable and has a good reputation in Australia, making it a positive choice for frequent international travellers. 
Telstra international roaming 
Telstra offer a wide variety of the best cell phone plan if you frequently travel internationally. Not only does it have great international roaming, but the data speeds are also fast. You can stay connected in over 100 countries without restrictions or fees. And if you ever need to return home, Telstra has amazing customer service that will help get you back on track as soon as possible. 
Felix mobile international roaming 
International roaming can be a great way to stay connected while travelling abroad. Felix mobile offer many cell phone plans including international roaming, so you can find the perfect one for your needs. Make sure to choose a plan with the best coverage for your location and needs and bundle it with travel insurance. Preparing for your trip now will make getting around much easier!  
 An important point to keep in mind before selecting the cell phone plan
For frequent international travel, it is advisable to use a cell phone plan with extra data. Depending on your needs, you can choose between unlimited data or high-speed 4G or 5G service. Make sure the company you choose also offers good customer support and billing options such as cash-outs, bills upfront, and bill pay plans. With plenty of options available out there, make sure the cell phone plan provider allows portability before signing up for any long-term contracts. 
Conclusion
Now that you know the different cell phone plan options, it's time to choose the best one. Vodafone international roaming is the perfect plan for frequent international travellers, as it offers great value for money and fast internet speeds. Optus international roaming is another great option, as it offers great coverage in many countries and fast internet speeds. Telstra international roaming is a good choice for those who want to stay connected in multiple countries, but it may not have the best coverage in some areas. Finally, Felix mobile international roaming is a great option for those who want an affordable plan with good coverage in many countries. Make your choice and enjoy your travels hassle-free!