With the development of means of transportation and traveling facilities, going to another country is now much easier than in the past. Moreover, with a very affordable price, now, anyone can go to any place, any nation in the world to have a moment of relaxation for themselves. Because of that, nowadays, there has been a growing trend that students, especially college students have been an ideal target that the traveling economy is aiming at due to many reasons. Now, when more part-time jobs have appeared, they can make their own money without asking their parents and be financially independent. As a result, they now can go with their friends to any city in the world to relieve the stress they have been undergoing during the school time. They can go anywhere with their money. The amount of money will only affect their traveling experience. This following list will give them some places that they can choose to visit with a very affordable price.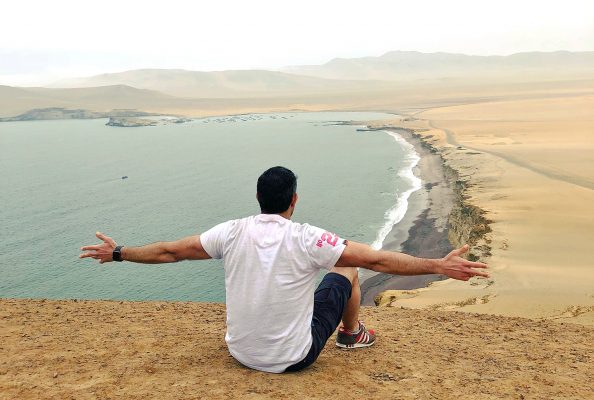 Paracas
Located in Peru, the wonderful Paracas by the Pacific coast is widely known to travelers due to its lively coral reefs, long white sand beaches and good touring experiences. Moreover, when coming here, you can enjoy the traditional cuisine at many restaurants. They will be made by the local chefs, so that the flavor will be intact. However, this is not even the best thing in Paraces. Above all, the serene nature of this coast will be the thing that makes you surprised. Due to its geographical location, Paracas is not an ideal place to be invested by big enterprises. This, maybe, is one of our advantages when the only matter is the cost. Here, you can stay in local hotels or homestays which still give you the comfort you need during your trip. And if you and your friends want to connect with nature, take a half-day tour to Candelabro de Paracas – a large jungle island beside the coastline. You won't need to be worried about the security status here because the government has really strict control in Paracas. 
Isla Holbox
Being popular as "The Hidden Gem of Quintana Roo", people come to Isla Holbox because of the crystal clear sea, endless lines of coconut trees and all night long parties. It's very easy for travelers to reach Isla Holbox. A ferry from Chilquila – the transporting station in mainland – is always available for travelers to catch to reach Isla Holbox. It will take you only 30 minutes to travel. During that time, you can sit on the ferry and watch the beach, feel the wind of the sea running through your hair and relax. Once on the island, you will be welcomed by sandy roads with lines of palm trees on both sides. When coming here, youngsters can escape from the fast-living pace of universities and find inner peace here. And to reduce stress, they can take part in daily yoga activities or enjoy Mexican cuisine in beach restaurants. Barefoot and casual. That's all you need when visiting Isla Holbox. Getting early is advisable. So that you can see and enjoy the sunrise along the beach. Then after having breakfast, you can try the ATV service here. All these experiences are guaranteed to be worth your time and money. 
Hvar Islands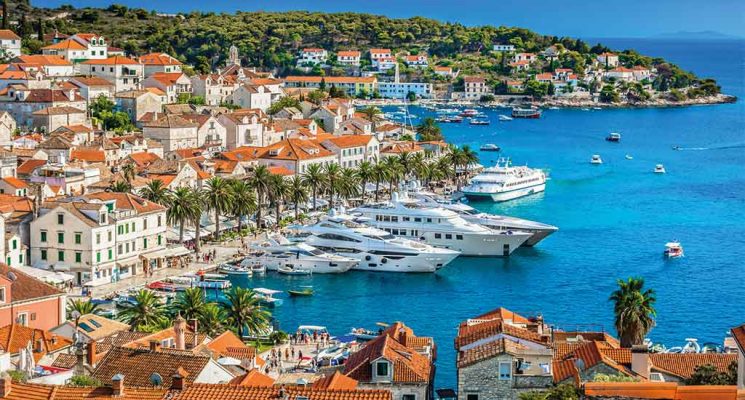 Hvar Islands always attracts visitors, especially youngsters from all over the world. Coming to this, you will be provided with a variety of cocktails, endless sunshine, lots of fun and parties. With the advantage of the natural geological location, there are about 260 sunny days per year. So you won't need to worry about the weather, even when you finish your semester. This also makes it a perfect place for sunbathing. At night , you can find yourself relaxing at bars or lounges such as Carpe Diem – the most popular bar in Hvar Islands. Here, you can find the best party experience on this side of the world. Moreover, if you are a big fan of EDM, it's surprising that the one and only – Ultra Music Festival is renowned annually here. So, visiting here during the festival is an ideal experience. After an exciting night with drinks and music, there are many things you can do during the daytime. At Carpe Diem port, there are always yachts and ships coming and leaving. So if you need time to recharge your battery, you can take a sip of your coffee and watch the daily life of people. Talking about the price here, you won't need to worry at all. In spite of the fact that the traveling expense in Hvar Islands is a little bit more expensive than other Croatian islands, I can assure you that all the money you pay is worth to every penny. 
San José
San José – the capital of the rich coast is the final place you want to come to in Costa Rica. However, you shouldn't expect too much in this city because there are not many things to do in this city other than restaurants  and shopping. It's the main airport of the country where most travelers from other countries will fly into. As a solo traveler, it's good to have your hotel room booked when arriving in San José. Stray Cat Hostel is the great one because it only takes you a 7-minute walk from Stray Cat Hostel to San José bus station. So if you have to get a bus ride early the next day, it's the perfect place. And if you want a place to visit near San José, you can try Tamarindo. It's the largest developed beach city in Costa Rica. Here, you can try surfing and eco-tourism. This will be a great way for you to relieve the stress and have some fun. 
And that's the list of all the places that you can consider when making a plan to travel with your friends. They are evaluated on many criterias and all suitable with your financial status. If you are still worry about the academic performance at school before the trip, you can try WritePaperForMe. This is a website that have been trusted and used by thousands of students from all around the world. If you don't believe, just read WritePaperForMe review. It's made by the users after experiencing the service. With all the grades we have got from WritePaperForMe, you won't need to worry about your assignment score. All you need is to spend good time of relaxing with your friends.