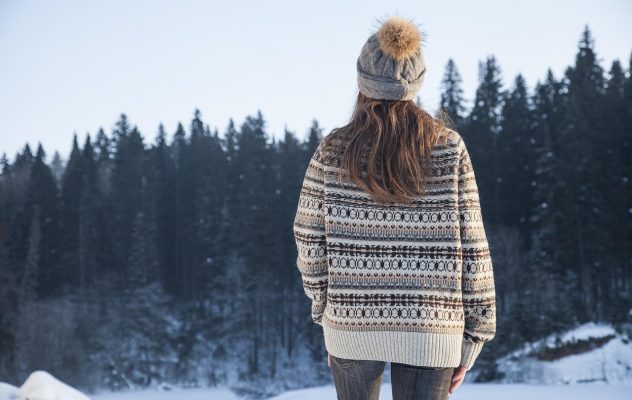 Traveling not only provides you with the opportunity to explore the world, but it can also provide a much-needed break from your daily routine. During Christmas, many people travel to visit family, explore new places, or just take some time for themselves. 
One of the most enjoyable ways to enhance your travel experience during the Christmas holidays is to plan ahead. You can find better flights, accommodation, and attraction deals by researching and booking early. You can also save time by researching the best places to visit in your chosen destination. It will give you an idea of where to go, what to do, and what to expect. 
Here are a few more ways to enhance your travel experience during the Christmas holidays: 
Prepare a list of activities to do: 
Before you leave, make a list of the places or activities that you would like to experience. It will ensure that you don't miss out on anything and will make it easier to plan your itinerary. 
As per your list, plan for a suitable timeframe for each activity and make prior arrangements if needed. It will help you stick to your schedule and maximize your travel experience. 
Especially if you're traveling to Pigeon Forge, Tennessee, you can expect to find lots of activities and attractions to keep everyone entertained. However, spending Christmas in Pigeon Forge at the Dolly Parton's Stampede can take your excitement to the next level. The Pigeon Forge Christmas show is one of the must-see attractions that you cannot miss. All in all, you can make the most of your stay in this beautiful city. 
Pack your Christmas decorations: 
Bringing a few Christmas decorations with you can bring the holiday spirit to your accommodations. Whether a simple wreath or a string of lights, these decorations can make your stay memorable. And you will also be immersed in the festive atmosphere of the holiday season. However, make sure to check your hotel's policy regarding decorations before you plan to set up. You must also ensure that the decorations you bring are safe. For instance, live Christmas trees should not be brought into hotels because of fire safety risks. The reason is it's a potential fire hazard. Therefore, do your research beforehand and follow the hotel's policies. 
Spend time with the locals: 
Getting to know the locals and learning about the local culture is one of the best ways to make your travel experience more enjoyable. Doing so will give you an insight into how people celebrate the holidays in the city you visit. And if you're lucky, you may even get invited to join in on the festivities! Also, spending time with the locals is a great way to find hidden gems that you won't find in guidebooks. However, be sure to respect their customs and maintain a friendly attitude. You can't go wrong with that! 
Celebrate Christmas: 
One of the most important ways to enhance your travel experience during Christmas is to celebrate. Whether it's a grand Christmas dinner or simple caroling in the streets, celebrating Christmas with your family and friends is a must! 
In addition to that, you can also indulge in some traditional Christmas festivities, like decorating the house with holiday lights or putting up a Christmas tree. If you're visiting a big city, you can find an array of Christmas events and activities that will keep you entertained.
Make memories that last a lifetime: 
The most important thing is to make memories that will last a lifetime. Whether it's a group photo in front of the Christmas tree or a special family meal, these moments make Christmas travel special. So take lots of photos and videos to commemorate your Christmas trip! Besides that, take the time to connect with your family and friends. After all, it's about spending quality time together that counts. And most importantly, enjoy your time and make the most of your Christmas travel experience. 
Check out the Christmas shops: 
If you're looking for a unique way to experience the holiday season, visiting a Christmas market is your best bet. Christmas markets are seasonal outdoor markets where you can find unique gifts, festive snacks, and other holiday-themed items. It is the perfect place to pick up souvenirs and mementos of your trip. Plus, most Christmas markets are held in festive locations that add to the holiday atmosphere. So make sure to check out the popular Christmas markets in your destination. You can also find out whether there are any special shows or events during Christmas. Who knows, you may even find a secret Santa! 
Shop local items: 
Apart from the Christmas markets, there are other places where you can buy unique gifts and souvenirs. Visiting local shops is a great way to get an insight into the culture of the place you visit. It's also an opportunity to pick up items that will remind you of your holiday trip. Be sure to speak to locals and get recommendations on which stores give the best deals. And don't forget to pick up a few items for yourself too! 
Embrace the spirit of giving: 
Christmas is a time to give and spread joy. So why not get involved in charity work or volunteer activities while you're on holiday? It is a great way to make a difference in the lives of less privileged people. Look around to see if any organizations need your help. Many cities have soup kitchens or homeless shelters during the holidays, so you can always donate items such as clothes, food, or toys. 
Summary
The experience of traveling for Christmas is unique and special. You can do a few things to make the experience even more enjoyable. For instance, enjoying the local festivities, celebrating Christmas with family and friends, and making memories that will last a lifetime. You can also find unique gifts at Christmas markets. You can also learn about the culture of your destination by shopping at local stores. Finally, you can help others by volunteering or donating items to those in need. With these tips, you'll indeed have a memorable Christmas travel experience! Happy holidays!