Introduction
Are you looking for the perfect travel destination for 2023? Then Vietnam is the place for you! In recent months, almost everyone we know is grabbing Vietnam tour packages, and with good reason too! With stunning landscapes, delicious food, friendly people, and vibrant culture, this Southeast Asian country provides a memorable experience and makes it a perfect travel destination. Read on to know more about the beautiful sights and some unique features that make Vietnam stand out from its Southeast Asian neighbors. After reading this article, you are sure to book a Vietnam tour package!
Fansipan Mountain is the crown jewel of Vietnam
At a towering 3143m, the towering Fansipan is the tallest mountain in Vietnam, making it a common feature in many Vietnam packages. Along with breathtaking vistas, the peak is known for its lush terraces and pagodas. Also known as the "Roof of Indochina," there are many ways to reach the base of this destination. You can either go for a long bus ride from Hanoi or take a train. For all trekking junkies, you can trek to its peak for captivating views. Alternatively, you can take a cable car up to the top, and don't forget to take lots of pictures!
Ho Chi Minh Mausoleum still has the embalmed remains of the former president
The Ho Chi Minh Mausoleum is one of the most popular tourist attractions in Vietnam tourism. This mausoleum has the embalmed remains of former president Ho Chi Minh on display in a glass casket. Your Vietnam tour package is incomplete without visiting this place, which is open every day, except Monday and Friday. Seeing the mummified remains of one of the biggest statesmen of Vietnam is surely a unique experience. 
Han Son Doong, the world's largest cave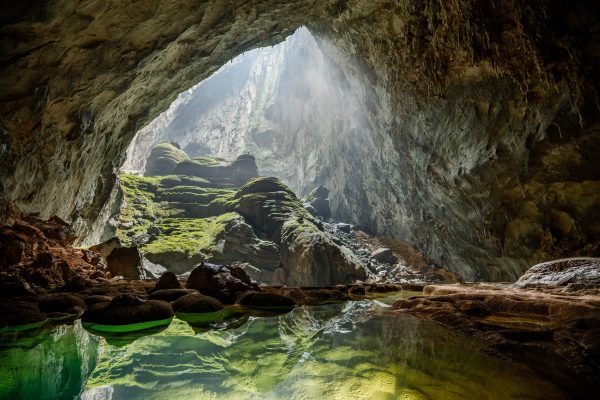 Vietnam is also home to the world's largest cave, Han Son Doong. This massive cave extends for over 9 miles and is large enough to fit an entire city. The caves are formed by huge stalactites and stalagmites that have been slowly growing over millions of years. The Han Son Doong is home to many different plants and animals, many of which are found nowhere else in the world. When choosing a Vietnam tour packages from India, make sure you include this in your itinerary.
The majestic Ban Gioc Waterfall
Ban Gioc Waterfall is the most beautiful and majestic waterfall in Vietnam. It is situated on the border between Vietnam and China. This waterfall is a must-visit destination in many Vietnam travel packages. The waterfall is made up of two tiers. The upper tier is the tallest at 30m high and the lower tier is 20m high. During monsoons, the water level increases so much that it looks like one huge waterfall. The waterfall is surrounded by dense vegetation with several fish in the river below. You can choose to swim in the pool at the base of the waterfall or hike to the top of the falls.
Snake wine is a strange local delicacy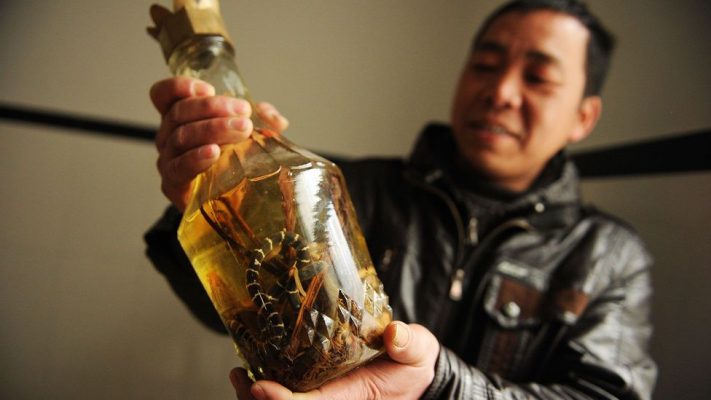 Snake wine is a strange local delicacy in Vietnam. It usually involves putting a whole snake in a bottle of rice wine or any other alcohol. The Vietnamese people believe that snake wine has many health benefits. Snakes are essentially drowned in the bottle, making for a fascinating cosmetic effect, if nothing else. 
Although these are not a part of Vietnam tour, tasting snake wine is an unforgettable experience if you are brave enough to try it in the first place. Drinking snake wine is said to increase energy and stamina and is also believed to be a cure for various ailments such as colds, flu, and even libido-related problems. However, there is no scientific evidence for these claims. Yet, snake wine enjoys a legendary status in the country.
Snake wine can be found in most Vietnamese restaurants and is usually served as a shot or in a small glass. If you are feeling adventurous, why not give it a try the next time you are in Vietnam?
Conclusion 
Vietnam has so much to offer its visitors; from stunning scenery and delicious cuisine to friendly locals and rich culture. You can't help but be fascinated on your Vietnam trip. With all these wonderful features, it's no surprise that Vietnam has become the top travel destination in the world. Whether you're looking for an adventure or just a relaxing holiday, make sure you add a Vietnam tour package to your global travel list in 2023!