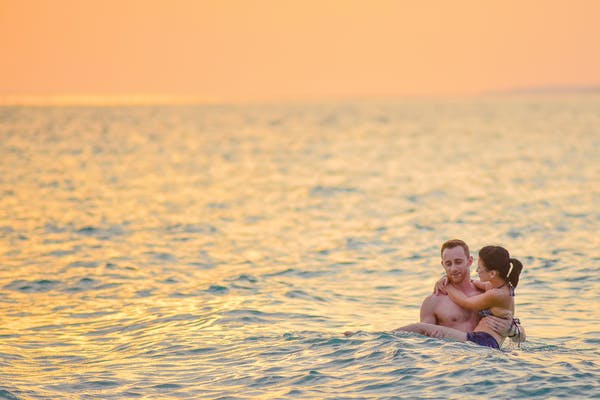 Congratulations on your nuptials! After all the planning and excitement of the big day, it's time to relax and enjoy some well-deserved alone time with your spouse. A honeymoon is a perfect opportunity to make memories and start your life together on a high note. But with so many destinations and options to choose from, it can be overwhelming to plan an ideal trip. Here are some tips to help make your honeymoon an unforgettable experience.
Set a Budget
The first step in planning your honeymoon is to determine how much you want to spend. While it's tempting to splurge on this once-in-a-lifetime trip, it's important to set a realistic budget to avoid overspending and financial stress after the honeymoon. Decide what is most important to you, whether it's a luxurious resort or unique experience, and allocate your budget accordingly. By setting a budget, you'll have a better idea of what you can afford and make informed decisions about your trip.
Order Flowers
Flowers are a timeless symbol of love and affection, making them the perfect addition to a special and intimate celebration like a honeymoon. Here are some ways you can incorporate them into your honeymoon:
Room Decoration: plan to beautify your hotel room with fresh flowers like tulips, roses, or carnations to create a romantic and inviting atmosphere for you and your partner.

Bouquet: Ask for a bouquet of fresh flowers to be delivered to your room, or have one waiting for you when you arrive. This can be a sweet and thoughtful surprise for your partner.

Flowers as a Gift: if you are lucky to have your partner's birthday coinciding with your honeymoon,

order beautiful birthday flowers

for them as a special gift.
Choose a Destination
There are many amazing destinations to choose from, so you may have a hard time deciding where to go for your honeymoon. But you can make choosing easier by considering your interests and preferences, such as tropical beaches, cultural cities, or adventure activities. If you're unsure, consider talking to a travel agent who specializes in honeymoon planning. They can provide personalized recommendations based on your interests and budget.
Get Travel Insurance
Travel insurance is an important consideration for any trip, especially a honeymoon. This insurance can protect you and your trip investments in the event of unexpected events such as illness, trip cancellations, or lost luggage. Be sure to compare different travel insurance options to find the best coverage for your needs.
Research the Local Culture
Before you travel, familiarize yourself with the local customs, languages, and etiquette to make the most of your experience. Learning about the local culture can help you immerse yourself in the destination and create a more meaningful and authentic experience. Also, research local foods and other specific details about the destination to enhance your trip and deepen your appreciation of the culture.
Plan Activities
When planning activities for your honeymoon, try to find a balance between adventure and relaxation. The key is to decide on activities that you both enjoy and that will create memories that will last a lifetime. If you're both thrill-seekers, consider trying out activities like scuba diving, kayaking, or rock climbing.
If you're more interested in immersing yourselves in new cultures, consider visiting historic sites, museums, or local markets to learn about the history and traditions of your destination and make memories together.
You can also choose to relax and recharge by lounging on the beach, taking a spa day, or simply enjoying each other's company. 
Pack Smart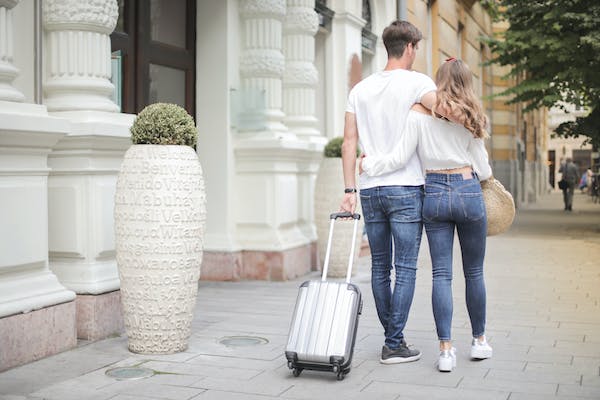 To make the most of your honeymoon, it's important to pack appropriately for your destination. Research the weather, activities, and dress codes to ensure you bring the right clothes and accessories. Next, make a list of essentials, including travel documents, medications, and important items, to ensure you don't forget anything. The rule of thumb is that you should always pack light and consider bringing items that can be versatile and serve multiple purposes, such as a scarf that can be used as a cover-up or a hat that can provide sun protection.
Disconnect
One of the best parts of a honeymoon is the opportunity to disconnect from the daily grind and focus on each other. So, turn off your phones, log out of social media, and enjoy quality time with your spouse. Remember, a honeymoon is a perfect opportunity to strengthen your relationship and create meaningful memories from the start.
Make Reservations
To ensure a seamless and stress-free honeymoon, make reservations for activities, tours, and restaurants in advance. Research local experiences and book early to avoid disappointment. This can also help you save time and money, as many tours and activities offer early bird discounts for booking in advance.
Choose the Perfect Accommodation
The perfect hotel or resort has a romantic atmosphere that quickly sets the mood for a honeymoon. Here are some tips to keep in mind:
Look for properties that cater specifically to newlyweds. Such accommodations are likely to offer romantic touches, such as candlelit dinners, couples massages, and private beachfront cabanas.

Choose a romantic location: Consider destinations that are known for their romantic atmosphere, such as beachfront resorts, castles, or tropical islands in the Pacific.

Pay attention to privacy: Consider a

private villa

or a suite with a private pool for extra privacy and romance.

Consider an all-inclusive package: This can save you time and money, and ensure that everything from meals to drinks is taken care of.

Check the amenities: Make sure the hotel or resort you check into has all the amenities you desire, such as a spa, fine dining, or a pool.

Read reviews: Look at reviews from previous guests to get a better understanding of the property's atmosphere, service, and facilities.
Conclusion
With careful planning and consideration, you can design a trip that perfectly captures your interests, budget, and desires. But, don't over plan! While it's great to have a plan in place, it's also important to leave room for spontaneity and unexpected adventures; so leave a day or two unplanned. Most importantly, let your honeymoon be a time to focus on each other and create a bond that will last a lifetime.