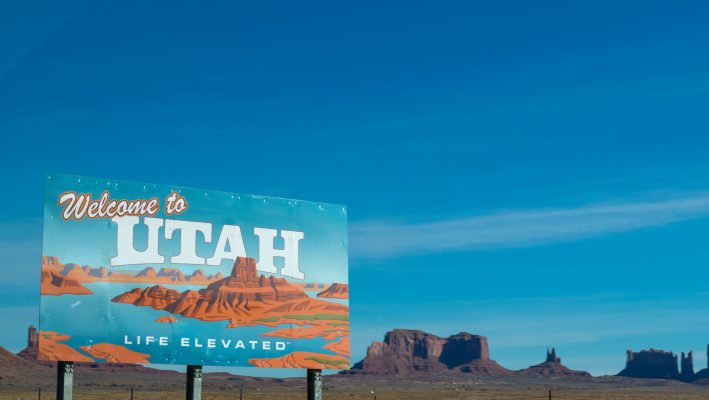 Welcome to Utah! A land of stunning natural beauty, rich history, and diverse cultural experiences. Utah is unlike any other state; it has vast deserts, towering mountains, and breathtaking canyons. It offers visitors an unforgettable adventure with several national parks and various outdoor activities. But Utah is not just for nature lovers. The state also boasts a vibrant cultural scene with music festivals, art galleries, and museums. Whether you're seeking solitude in nature, a thrilling adventure, or a cultural experience, Utah has it all. 
Join us as we explore the top activities in Utah and make your next trip one for the record books!
Zion National Park
Zion National Park is a breathtaking destination that will amaze visitors. This magnificent park offers an impressive display of towering sandstone cliffs, narrow canyons, and cascading, awe-inspiring waterfalls.
Visitors can explore the park in various ways, including the Zion Canyon Scenic Drive, shuttle bus, and hiking trails. The Angels Landing hike and the Narrows are two of the park's most popular hikes, offering challenging yet rewarding experiences for those seeking adventure. Meanwhile, Observation Point provides panoramic views that are nothing short of spectacular.
Recreational activities are plentiful at Zion National Park. Visitors can go camping, rock climbing, horseback riding, and backpacking, take a leisurely walk, or have a picnic in the natural surroundings. The park's history and cultural significance can be explored at the Zion Human History Museum.
Desert color
In addition to its national parks, the state has many other incredible destinations and experiences that will make your trip memorable. One such destination is Desert Color in Utah. It is a master-planned community that offers a unique blend of outdoor recreational activities, natural beauty, and urban convenience. Desert Color is a community emphasizing sustainable living and active lifestyles in the St. George area, with luxury vacation rentals available for tourists.
At Desert Color, visitors can enjoy various outdoor activities, including hiking, biking, and kayaking. The community has several parks, trails, and a private lake where visitors can swim, fish, and paddleboard. 
Desert Color also features a vibrant downtown area with shops, restaurants, and other entertainment options. Tourists can take in the local arts scene, go to community-organized performances or festivals, or unwind with a cup of coffee at one of the several cafes. 
Temple Square
If you're planning a trip to Salt Lake City, Temple Square is one of the top destinations you don't want to miss. This historical and cultural landmark is a must-visit for anyone willing to learn more about the city's unique culture and history.
Considered one of Utah's most iconic buildings, the Salt Lake Temple is situated on the square. There's more to Temple Square than just the temple itself. The Tabernacle, Assembly Hall, and Family History Library are all on the grounds and offer unique insights into the culture and history of the Church of Jesus Christ of Latter-Day Saints.
Guests can participate in guided tours to discover the area and learn about its history while admiring its towering spires and complex design.
Natural Hot Springs
Looking for a unique and relaxing experience during your visit to Utah? Take advantage of the many natural hot springs located across the state. These geothermal wonders offer a range of health benefits and are the perfect way to unwind and connect with nature.
One of the best reasons to visit a natural hot spring is the healing properties associated with the warm, mineral-rich waters. Soaking in a hot spring can help improve circulation, relieve stress, and ease sore muscles and joints. Additionally, the minerals found in the water can help nourish the skin.
Many hot springs are located in secluded areas and offer incredible views of the surrounding landscape. You might find yourself soaking in a hot pool while looking out at a mountain range, a forest, or even a desert canyon. The popular hot springs in Utah include Crystal Hot Springs in Honeyville, Mystic and Red Hill Hot Springs in Monroe, and Fifth Water Hot Springs in Springville.
Sundance Film Festival
The Sundance Film Festival is a must-attend event if you're a film enthusiast. It is held annually in Park City, Utah. This renowned festival is one of the biggest independent film festivals in the United States and draws crowds worldwide.
From thought-provoking documentaries to dramatic features and comedies, you can watch several films at the festival. Many of the films screened at Sundance become critical and commercial successes. Hence attending the festival is a great way to discover the next big thing in the cinemas.
But the festival is much more than just film screenings. It's also a hub for networking, discussions, and industry events. Visitors can attend workshops and panels led by industry professionals, providing valuable insight into the film and its business. So, if you are a movie buff or in the business, plan your visit to Utah around the festival. It is organized in late January every year.
Hot Air Balloon Ride
Utah's stunning landscapes are best viewed from above. There's no better way to experience the state's breathtaking beauty than by taking a hot air balloon ride. Soaring high above the landscape in a colorful balloon is an experience you'll never forget. Utah offers some of the best hot-air ballooning experiences in the world.
As you gently float through the skies, you can enjoy incredible views of Utah's stunning scenery, from towering mountain peaks to sprawling valleys and rivers. The experience is peaceful and serene, with the only sounds coming from the occasional whoosh of the flames that keep the balloon afloat.
Hot air balloon rides are offered in many parts of Utah, including Park City, Salt Lake City, and Moab. Some operators provide sunrise and sunset flights with the most stunning views and the best lighting for photography.
The hot air balloon ride is suitable for all ages and is a perfect activity for couples, families, or groups of friends. Many tour operators offer custom packages that include a post-flight champagne toast, breakfast or brunch, and other activities to make your experience even more special.
Conclusion 
Utah is full of surprises, with a vast array of experiences to offer. From its breathtaking national parks to vibrant cultural events and outdoor adventures, it truly has something for everyone.
Utah has it all, whether you're seeking a peaceful and rejuvenating escape, an adrenaline-fueled adventure, or a chance to connect with nature and culture. With so much to see and do, your trip to Utah is sure to be an unforgettable experience.
So pack your bags, hit the road, and get ready to discover all that Utah has to offer.