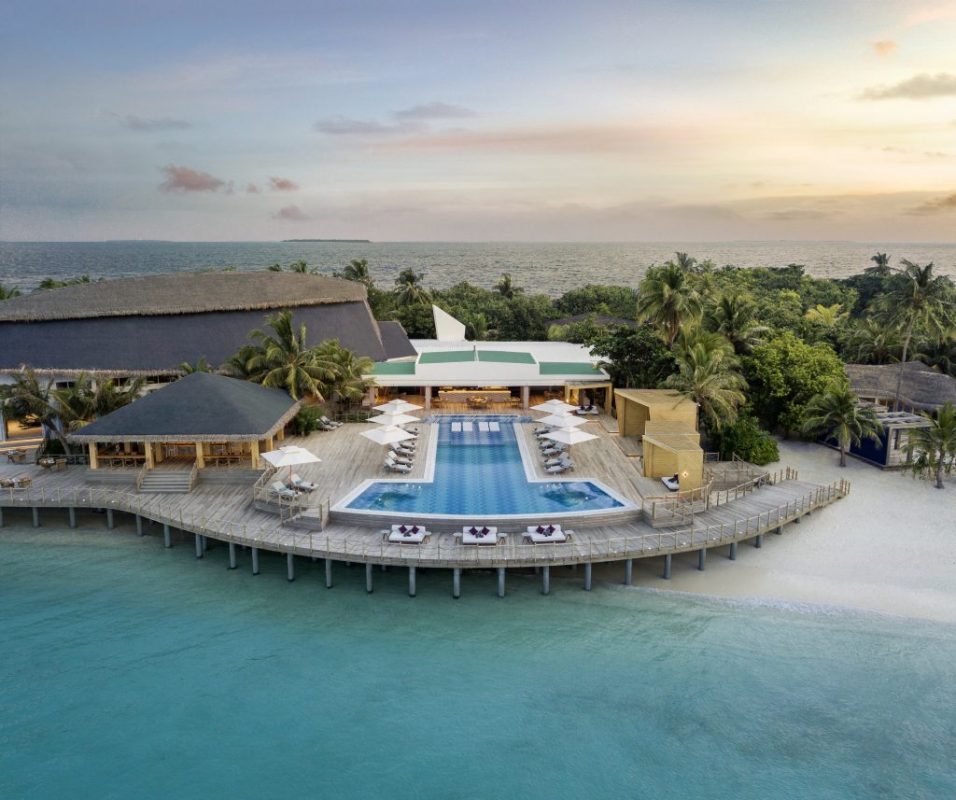 What a vacation you are about to go on. You are still in a state of excitement having returned home after your man told you all about it while out at your favourite restaurant. You cannot wait to catch up with your friends over coffee and tell them what an incredible time that you are going to have along with anyone who'll listen to what a wonderful husband you have for making it possible and treating you like a princess.
He reasoned that it's not every day that you will celebrate your 25th wedding anniversary, so he wants you to do it in style and give you something to remember for years to come. You simply cannot wait to get on the flight and go to the newly opened Avani+ Fares Maldives Resort for several reasons.
Just thinking about those soft white sands and the feeling of the grains between your toes every morning makes you dream of what's to come, along with the tropical climate and stunning blue sea. You can think of no better way to start a day, especially after waking up next to your romantic man.

Add in the swaying coconut palms and knowing that you are going to be next to some incredible marine life makes you think about all the amazing photos and videos that you'll be taking to make your friends jealous back home. You are having a look online to find

the best travel gadget to keep the adventure going

as a gift to say thank you to your man.

Looking at the website, you know just how difficult it must have been for your husband to decide which studio to choose with their being so much choice. You are very happy that he's gone for the beach villa which has everything you need plus more. You can't wait to enjoy drinks on the terrace and sit and play in the swing made for two as you remember your wedding day. 

When you're not relaxing in your own space, there is the UNESCO Biosphere Reserve to enjoy and captivate the mind, with snorkelling an option to get close to dolphins and mantra rays. You'll certainly be ready for your king bed after such activity.

The dining options have already got your mouth watering. There are all kinds of choices available at the multiple restaurants, which can also be ordered to your room which is a great idea if you want to enjoy a movie together. And at night there are parties, with wines to be tried on the beach, which is high on your wish list along with

some traditional Maldives cuisine

.

Back when you were young lovers you would head to the tennis club, so you might rekindle those days on the pristine courts in your resort, although the kayaking and waterskiing will be confined to spectator sports for the pair of you.
You are guaranteed the vacation of a lifetime when you choose to stay at a new luxury resort in the Maldives.