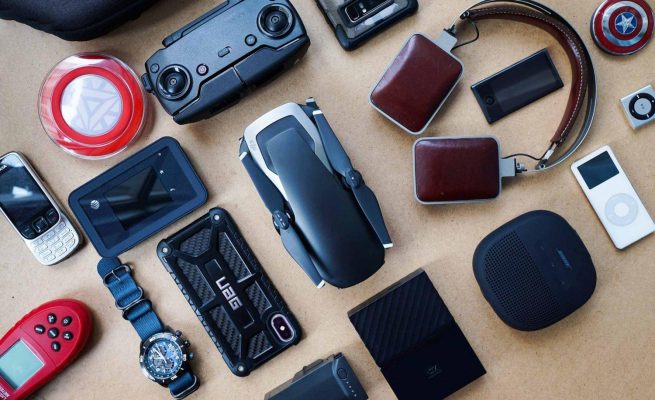 No one knows the importance of a great travel gadget until they go on their first trip. You never know when you might need it, and it's always better to be safe than sorry. That's why I've put together this list of the best travel gadgets for keeping the adventure going. Whether you're traveling for work or pleasure, these gadgets will help make your journey more accessible and more fun. 
Melatonin Vape
Melatonin may not be the first thing you think to pack when planning a trip, but it can make all the difference. Using melatonin can help improve your sleep while traveling, reducing jet lag and making it easier to adjust to new time zones. Plus, melatonin is a natural supplement with no side effects, so it's safe and effective for people of all ages.
The MELO Air Vape is a convenient, discreet way to take melatonin while traveling. It's the world's first personal vaporizer designed to deliver full-spectrum melatonin in a tasty, easy-to-use form. It is available in multiple flavors and allows you to control the dosage for a more personalized experience.
Portable Charger
Whether you're on the go or just need an extra boost of power, having a portable charger is essential. These lightweight devices come in all shapes and sizes, so you can find one that fits your needs. They can charge your cell phone, laptop, tablet, and other digital devices quickly and easily.
When choosing a portable charger, look for one with a high capacity and multiple ports. This will ensure you have enough power for all of your devices and that you can charge them all at the same time.
Travel Pillow
A good travel pillow can make all the difference when getting restful sleep on long trips. They provide support and comfort, and many travel pillows also come with additional features like cooling and massage functions. A travel pillow can help make those long trips more bearable.
Whether you prefer an inflatable option or one with built-in memory foam, plenty of travel pillows are available. Look for one that offers adjustable support and is easy to clean and store when not in use. That way, you can rest assured that your travels will be comfortable and relaxing.
Noise-Canceling Headphones
Nothing ruins a trip more than noisy surroundings, but that can be easily remedied with noise-canceling headphones. These devices are designed to reduce background noise so you can better enjoy your music or podcast without distractions. Some noise-canceling headphones are Bluetooth-enabled, so you can wirelessly connect them to your device.
When picking the best noise-canceling headphones for travel, look for ones with long battery life and adjustable noise levels. This will allow you to customize the sound experience and have peace of mind that they won't run out of juice in the middle of your trip.
Waterproof Dry Bag
Keeping all your electronics safe from water is essential when traveling, especially if you're planning to visit the beach or river destinations. A waterproof dry bag is a great way to protect and store devices such as cell phones and tablets that can't get wet.
These bags are lightweight, durable materials designed to keep water out. Look for one with a roll-top closure, as this will provide an even tighter seal and keep the contents dry. And remember to get one in bright colors so you can quickly identify it from afar.
Final Thoughts
No matter where your adventures take you, having the right gadgets on hand can make your travels smoother and more enjoyable. From melatonin vaporizers from MELO Air to waterproof dry bags, these must-have travel gadgets will ensure your journey is as safe and comfortable as possible.  So remember to pack them the next time you hit the road.