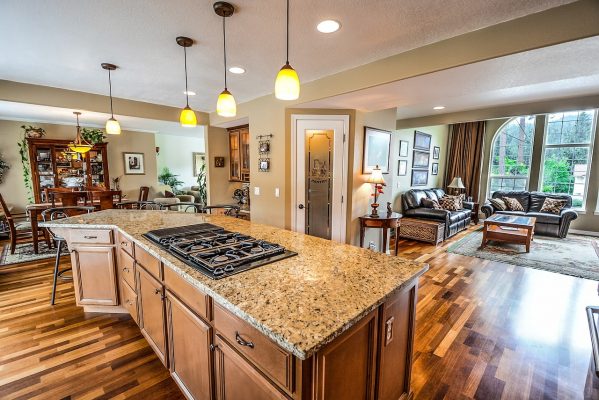 Do you need a vacation? Recharge and reconnect with family? Indulge in a much-needed escape to replenish your energy and revitalise your spirit. At our fingertips, we offer a plethora of incredible vacation ideas that cater to various preferences, be it adventurous expeditions, tranquil relaxation, or quality family time. In this guide, we shed light on an extraordinary aspect of vacationing: the unparalleled benefits of renting spacious, large properties.
Imagine immersing yourself in the grandeur of expansive accommodations that go beyond ordinary hotel rooms, providing ample space for privacy, relaxation, and bonding with loved ones. Whether you seek solitude or seek togetherness, these exclusive rentals offer a perfect sanctuary for your dream vacation. So, embark on this exciting journey as we delve into the advantages of indulging in the splendour of grand vacation rentals.
Escape the ordinary
Many vacationers choose hotels or resorts. However, large houses to rent can provide a truly unique and memorable experience. Large residences give you and your friends room to rest and socialise. These homes-away-from-home have many bedrooms, communal areas, and often private pools, gardens, or game rooms.
Unlocking the joys of grand retreats 
Let's delve into the advantages that come with choosing a large-house rental. From spacious accommodations to personalised amenities, the following examples highlight the unparalleled advantages of indulging in the grandeur of a private abode.
Privacy and exclusivity.

Renting a big house gives you privacy, ensuring a serene retreat from the outside world. In a huge house, you enjoy exclusive use of the property, unmatched by hotels or resorts. This seclusion allows you to unwind, forge unforgettable memories, and embrace uninterrupted moments of tranquillity. It's a haven that truly embodies the essence of relaxation and privacy.

Quality time with family.

Large houses are perfect for group vacations or family reunions. They are ideal for family time. These houses encourage family and friend bonding, whether you're cooking in a large kitchen, resting by the fireplace, or playing games in the entertainment room.

Cost-effective.

Contrary to popular belief, renting a large house can be cheaper than booking many hotel rooms. By splitting the cost, your company can enjoy superior amenities and spacious lodgings at a lower rate. By cooking together, a properly equipped kitchen saves money on eating out.

Flexibility and freedom.

Renting a large house offers flexibility. Set your own schedule and explore the area at your leisure. You can choose your schedule for day trips to neighbouring destinations or poolside relaxation.

Local immersion.

Renting a large property in a certain destination lets you experience the local culture and feel the place. Explore the neighbourhood, meet people, and find hidden gems. This authentic experience enriches your visit and makes it unforgettable.
Conclusion
Renting a big property for a vacation lets you recharge and reconnect with family. These properties offer solitude, exclusivity, and flexibility, letting you make memories and feel at home. Next time you're planning a trip, try renting a large property and embarking on an exciting journey that will renew and refresh you.