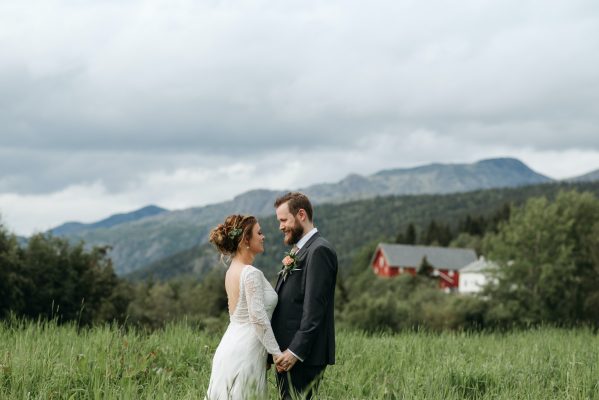 Getting married to the love of your life is a dream come true, and what better way to make it even more special than by tying the knot in a dreamy destination? Destination weddings have become increasingly popular in recent years as couples seek out unique and unforgettable locations to celebrate their love.
In the U.S., up to 1 in 4 couples choose a destination wedding, with the Smoky Mountains, Hawaii, California, and Florida being some of the most popular wedding destinations of choice. 
If you are planning to have a dreamy destination wedding yourself, here are some tips you may need to help you along the way.
Choose a Location
Before you go ahead and make any big wedding decisions, first list down all the places you think could make your wedding perfect. 
Open up the dream locations mood board saved on your Pinterest. Think of the places you stumbled upon while scrolling on your Instagram and thought were romantic. Or better yet, circle back to the vacation place that you still close dearly to your heart. 
Once your list is ready, it is time to answer the big questions and cross off the destinations until you stumble upon "the one." Is it an easy place for you and your guests to travel? Will the weather be wedding-appropriate? Are there enough wedding venues to choose from? It's important to choose a location that is both special to you and convenient for your guests.
For all of you who want to have scenic views in the background of your wedding photos, a Smoky Mountain wedding will be perfect. The Smoky Mountains are located within a day's drive of over 60% of the US population, making them an easy destination for your guests to travel to. 
Plan For Your Wedding Budget
You don't want to make the mistake of diving into your wedding planning without setting aside a budget first. Overspending on your wedding without any thought can lead to a financial nightmare in no time. And underspending could keep you from fulfilling your wedding wishes that were well within your reach. 
Set aside a realistic budget for your wedding planning, considering the vision you have in mind. Think about the travel expenses, the accommodation costs, the venue costs, the food, the decor, and everything else. As long as you are well aware of your financial limits, you will be able to make better-informed decisions.
Hire a Wedding Planner
It is normal to want to take a hands-on approach to your wedding and plan for everything yourself, but it is not the wisest decision if you want everything to go smoothly. Wedding planning can get more and more overwhelming as your wedding date grows closer, and you don't want the stress of it all to take away from the excitement. The best choice for any bride and groom is to let a professional wedding planner do the hard work instead.  
With their knowledge, expertise, and connections in the field, they can make your wedding vision a reality. Run through all the things you envision when thinking about your wedding day, and they will try to incorporate all the details they can within the budget you have set. 
When planning a destination wedding, it is always better to have a local wedding planner on your team. Or at least one who has connections in the area. That way, you can easily navigate the barriers of an unfamiliar place as smoothly as possible.
Be on Top of The Legal Requirements
To combat the legal considerations that come with destination weddings, many couples choose to get a legal marriage license in their own country and have a symbolic wedding in another. If you wish to do that, make sure you have made your marriage official through forms and paperwork in your own country before packing your bags for your wedding day. 
If you want your marriage to be legally recognized at your destination, you may have to follow some additional legal requirements. Research the legalities of your chosen destination and ensure you have all the necessary paperwork in order well before your wedding date.
Finalize your Vendors Early
Popular destination wedding vendors often book up months or even years in advance, so it's important to start planning early. This is especially true if you're getting married during peak wedding season. You don't want any last-minute hires to ruin your wedding day. 
Run through all the wedding vendors you need, be it decorators, florists, caterers, chefs, musicians, or photographers, and book them well in advance. Make sure to choose the vendors you know you can trust, whether through their work samples, your own experience, or trustworthy word of mouth. 
Consider Your Guests' Comfort
Since your guests will be leaving their everyday lives behind and traveling to a new destination to make your day special, it's your responsibility to make their trip as comfortable and enjoyable as possible. Consider everything that could potentially make your guests' trip inconvenient. Provide them with complete and clear information about the destination and their travel options, recommend the best economic accommodations in the area, and communicate the detailed itinerary of your wedding event to them.  
Consider organizing destination tours, group activities, or outings to make even more wonderful memories of your wedding. 
Conclusion
Planning a destination wedding can seem challenging, but with the right support and guidance by your side, it is nothing you can't pull off. Remember that the key to a successful destination wedding with beautiful memories and minimal stress is meticulous planning and clear communication of what you want. 
While wedding planning can get on your nerves, try not to get too caught up in the nitty-gritty details of it and lose sight of what is more important: the love that you are celebrating. Make all decisions after consulting with your partner, and take a short break from piling arrangements when you find yourself overwhelmed. And make sure you have fun on your big day!