Disability is not an obstacle to a full-fledged journey and experiencing the world nowadays. There are a lot of companies providing services on inclusive tours with all conditions created for comfortable travel. In most tourist cities around the world, special promotions are introduced for certain types of activities for disabled people. Likewise, museums, philharmonics, amusement parks, and other popular places provide access and amenities for handicapped travelers. So, they can fully perceive the world in all its colors. 
Regardless of the time of year, Aspen will become a great place for a pleasant pastime for all family members. Thanks to a variety of accessibility systems, the work of inclusive organizations, and adaptive transportation, Aspen holds doors open for visitors of all ages and all levels of physical capabilities. Ute City provides access to almost all types of activities and places for interaction with amazing North America`s nature. To make your journey fun and trouble-free, carefully plan your route and check the inclusive opportunities in each desired place of visit.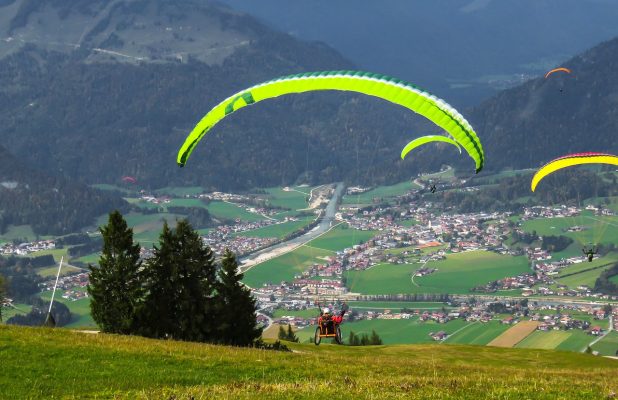 Inclusive Mobility in Aspen
The transportation authority of Aspen offers buses and ski shuttles adjusted to all mobility options. The fixed-route buses are equipped with a lift or ramp that obviates the need to climb stairs to board the bus. Plus, handicapped persons with wheelchairs or scooters can be assisted by qualified operators on board. However, even the most adaptive public transport will not give you as much freedom of movement and comfort as a private car will. Fortunately, there are plenty of car rental companies in the USA that provide user-friendly and safe wheelchair-accessible vehicles (WAVs). Adaptive car rentals in Aspen have well-trained staff at their disposal to help you become familiar with the chosen mode of transport and its technical features. Whether you're traveling alone or accompanied, by a group of friends or family, Aspen Airport car rental will ensure you find the perfect vehicle which adapts to all your special needs.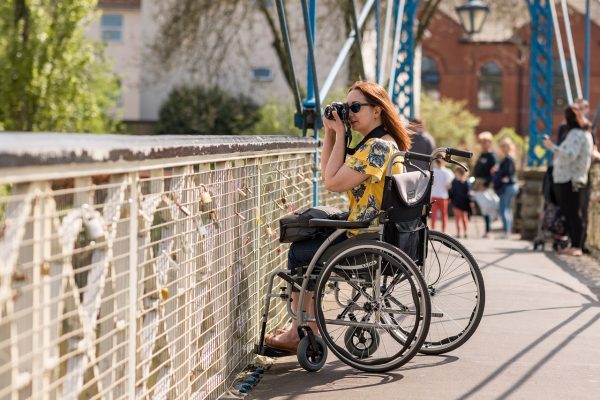 Adaptive Cars Features
As a rule, wheelchair-accessible rental cars are characterized by the following features:
Remote control which makes car rental in Aspen easy to use for disabled people.
Lowered floor to facilitate entering and exiting the

vehicle for a wheelchair user

. 

Ramp or lift access is designed for safely moving a wheelchair user from the ground into the car.

Installed secure wheelchair tie-downs to ensure the safety of the wheelchair user while en route.

Comfy hand controls which let a wheelchair user drive the car with the hands instead of the feet. 

Wider doorways and door openings allow easier access for disabled persons.

Installed adapted seats such as transfer and swivel seats which facilitate wheelchair users getting into and out of the vehicle.

Spacious interior offering more room for maneuvering a wheelchair. 
Pay special attention to the choice of car size and body type, as this will ensure your comfort throughout your trip. For travelers with disabilities, the next car types are available for rental:
Drive from wheelchair

Small vehicle

Medium-small car

Medium-large car

Large vehicle

Upfront passenger vehicle.
WAVs are equipped with different entry points including:
With rear entry handicap vehicles, you will get a more rugged construction and the ability to park anywhere, even in places that are not intended for disabled parking.
Renters looking for an inclusive mobility option in Aspen are able to choose one of the following car bodies:
Wheelchair-Accessible Vans 
An accessible van could be a perfect option for those travelers who need a reliable and comfy way for both transportation and driving/riding as a wheelchair user. By renting a van you get plenty of advantages for inclusive moving. The key benefits include an automatic ramp/lift, an adjustable seating structure, and a smart and accessible dashboard. An automatic ramp with removed control lets the wheelchair user enter and exit the van without assistance, while the adapted seats provide a comfortable ride for wheelchair users and any other passengers. 
Wheelchair-Accessible SUVs 
Inclusive SUVs have the same technical features and advantages as a van. The only difference is the stylish exterior design. It will be an excellent option for those who care about every detail and are not used to denying themselves comfort. Inclusive SUV such as the rear-entry Chevrolet Traverse is a great way to maintain freedom while being kept safely on the roads. Those searching for suitable accessible vehicle rentals may pay attention to Compact SUVs like the Kia Soul. Its power transfer seat option blends perfectly with an automatic rear-entry ramp feature allowing wheelchair users to drive themselves.
Wheelchair-Accessible Trucks 
These WAVs can be considered as an alternative solution to vans for those searching for a larger vehicle. Trucks provide augmented cargo space, better visibility, and more maneuverability in tight spaces on the road. Those travelers can place more items in the cabin including mobility scooters and wheelchairs. Better visibility offers an all-round view of the road and better awareness of the surroundings. Another distinct advantage is maneuverability and trouble-free moving in crowded areas or on narrower roads in comparison with vans.