Las Vegas, often referred to, as the "Entertainment Capital of the World," is globally renowned for its flagrant casinos, dazzling lights, and vibrant nightlife. However, beyond the gaming tables and slot machines, there's a side to Las Vegas that often goes unnoticed by visitors. 
This city in the heart of the Nevada desert offers plenty of unique and captivating experiences that extend far beyond the confines of the casino floor; such as the possibility of adventuring in nature, discovering new flavors by taking a foodie tour Las Vegas, and much more!
In this article, we will delve into the hidden treasures of Las Vegas, showcasing its diverse culture, natural beauty, and unexpected wonders that await those willing to explore beyond the neon glow.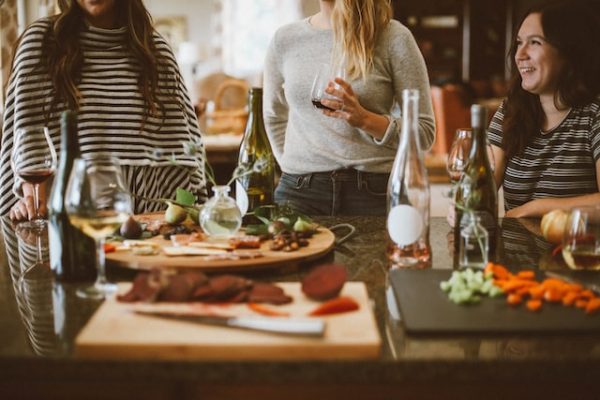 Outdoor adventures 
Las Vegas is surrounded by breathtaking natural wonders. For those seeking outdoor adventures, there are tons of options. Red Rock Canyon National Conservation Area, located just a short drive from the Las Vegas Strip, is a haven for hikers, rock climbers, and nature enthusiasts. With its striking red sandstone formations and miles of hiking trails, it's a serene escape from the city's hustle and bustle.
If you are looking for an experience with much more adrenaline, consider taking a guided ATV tour through the desert dunes or go ziplining over the stunning landscape. You can even embark on a hot air balloon ride to witness the sunrise or sunset over the vast desert horizon.
Culinary delights 
Las Vegas is not just a playground for gamblers; it's also a paradise for food enthusiasts. The city offers an impressive array of dining options, from celebrity chef restaurants to hidden gems serving diverse and enticing cuisines. 
Las Vegas has it all; from gourmet steaks to innovative fusion dishes. In fact, some of the world's most renowned chefs have set up restaurants in the city, like Gordon Ramsay's Hell's Kitchen and Joël Robuchon's place which has been granted a Michelin star. This has created an unparalleled culinary landscape. 
So, while exploring Las Vegas's many unique offerings, be sure to indulge in its diverse and exquisite culinary delights. Taking a foodie tour Las Vegas might be the best choice in order to experience most of the gastronomic delights the city has to offer.
Arts and culture in the arts district
In Las Vegas, art and culture is in full growth, and this can be experienced in the city's Arts District, which is known as 18b. This place is located near the Strip, and it is a very striking neighborhood with a particular energy, where you can visit art galleries, cultural spaces and studios.
In these spaces you can see works by local and international artists. It will also allow you to discover street art, since the buildings in the district have a large number of murals that adorn them; turning the neighborhood into an open-air art gallery.
On the first Friday of every month, the Arts District celebrates an event called First Friday, where you can enjoy an immense art scene accompanied by live music and food trucks. An ideal event for art lovers, both locals and visitors.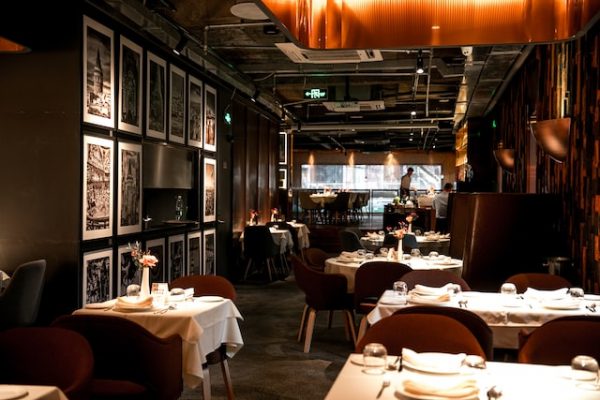 Hoover Dam and Lake Mead
A very short distance from the city of Las Vegas you can visit the Hoover Dam, one of the most important engineering works in the country. The dam was built during the Great Depression, making it a testament to the perseverance and ingenuity of American society. The ideal is to take a guided tour to learn about its history, but if this is not possible, you can simply visit it to contemplate the beautiful and imposing view from the panoramic viewpoint.
Next to the dam is Lake Mead, the largest reservoir in the United States. By visiting it you can come into contact with nature and get away from the stressful noises of the city; it is an escape of serenity that offers the possibility of swimming in its waters, riding a boat or having a picnic on the shore.
In addition, you can rent one of the many houseboats that are deployed around the lake, to spend a beautiful night in the calm waters under the vast starry sky of the desert.
Neon Boneyard: A glimpse into Vegas history
While Las Vegas is known for its vibrant neon signs, many of the iconic signs from the city's past have found a final resting place at the Neon Boneyard. This open-air museum is a nostalgic journey through time, where visitors can explore the discarded signs of old Las Vegas casinos, restaurants, and businesses.
The Neon Boneyard offers guided tours that provide insights into the history and evolution of Las Vegas through its neon signs. It's a chance to see the famous Stardust, Moulin Rouge, and Binion's Horseshoe signs up close, as well as countless other pieces of Vegas history that have been preserved for future generations to enjoy.
Ethel M Chocolate Factory and Cactus Garden
For a sweet escape just outside the city, the Ethel M Chocolate Factory in nearby Henderson is a delectable destination. Take a self-guided tour through the chocolate factory to witness the process of chocolate-making, from cocoa bean to delectable treat. You can also sample some of their finest chocolates and confections.
Adjacent to the factory is the Ethel M Botanical Cactus Garden, a stunning desert garden that features over 300 species of cacti and succulents. The garden is especially enchanting during the holiday season when it's adorned with thousands of twinkling lights, transforming it into a winter wonderland.
The Mob Museum: Uncover the city's dark history
The Mob Museum allows you to observe up close the past of the city of Las Vegas, which goes beyond the games, fun and glamour. This museum is located in the historic center of the city, and will take you to experience the dark side of it, contemplating its links with organized crime and the Prohibition era.
The museum was set up in a former federal courthouse and post office, making it even more historically and culturally important. When visiting it you can explore its exhibits that showcase the life that gangsters like Al Capone led, and how the police forces strived to bring him to justice.
The Mob Museum is a great activity that will allow you to learn about the history of Las Vegas while having fun.
Pinball Hall of Fame: Gaming of a Different Kind
Las Vegas is known for its magnificent casinos, but there is a place called "The Pinball Hall of Fame" where you can find more than 200 pinball machines and several arcade games.
This place offers a totally different gaming experience than what is customary in Las Vegas. There you will find the oldest and largest arcade games in the world, and many pinball machines that date back to the 1950s. Not only is it a plan that provides lots of fun but it also allows you to travel back in time.
Best of all, this establishment operates on a non-profit basis, this means that the money it raises is donated to different charitable causes.