Macau is only 11.39 sq. mi. in area, which is slightly smaller than my hometown. Macau might be small, but that just means you can do and see a lot in a short amount of time.
So what to do in Macau in one day? 
When most people think of Macau, they think of the Las Vegas of Asia. Which don't get me wrong, it's hard not to be with 33 casinos in such a small area, but there are also many things to do besides gambling.
Macau was Europe's first and last colony.
Although today it's another SAR of China along with Hong Kong, you can still find many Portuguese and Macanese residing there. There are plenty of historical and cultural sites to see that'll fill up a whole day of sightseeing.
Places that'll make you forget you're in Asia and feel as though you're walking down the streets of Europe, as well as plenty of delicious Macanese food to eat.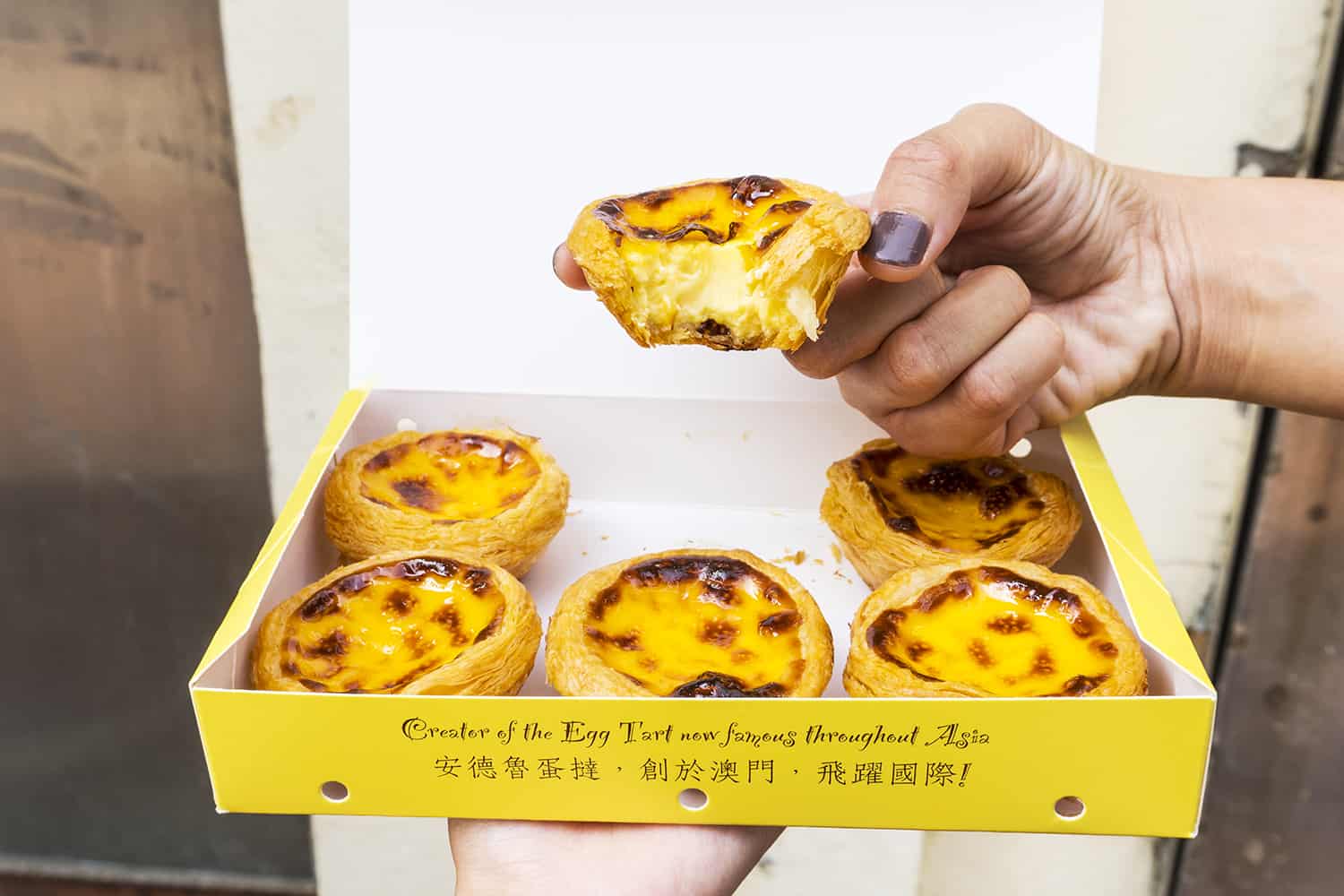 With never traveling to Vegas myself, I wanted the best of both worlds. It was a pretty easy decision to try to spend the first half of my trip seeing cultural sites and then trying to get lucky at the casinos afterwards.
After a bit of hassle, we finally arrived at Macau via ferry from Hong Kong. The first stop on our trip was visiting Largo do Senado, or Senado Square.
Senado Square is the old town center of the Portuguese colony. The whole area is paved with traditional Portuguese pavement and surrounded by beautiful European architecture from the 1500-1800s. The square is considered a UNESCO World Heritage Site, as it is filled with Macanese history.
Following the path of black and white pavement, we were led to Igreja de São Domingos, or St. Dominic's Church, another UNESCO World Heritage Site. With its bright pastel yellow walls, white trim and giant green doors, St. Dominic's is one of the best examples of original Portuguese architecture in Macau.
Built in 1587, it was one of the first Catholic churches in Asia and still runs service most days of the week.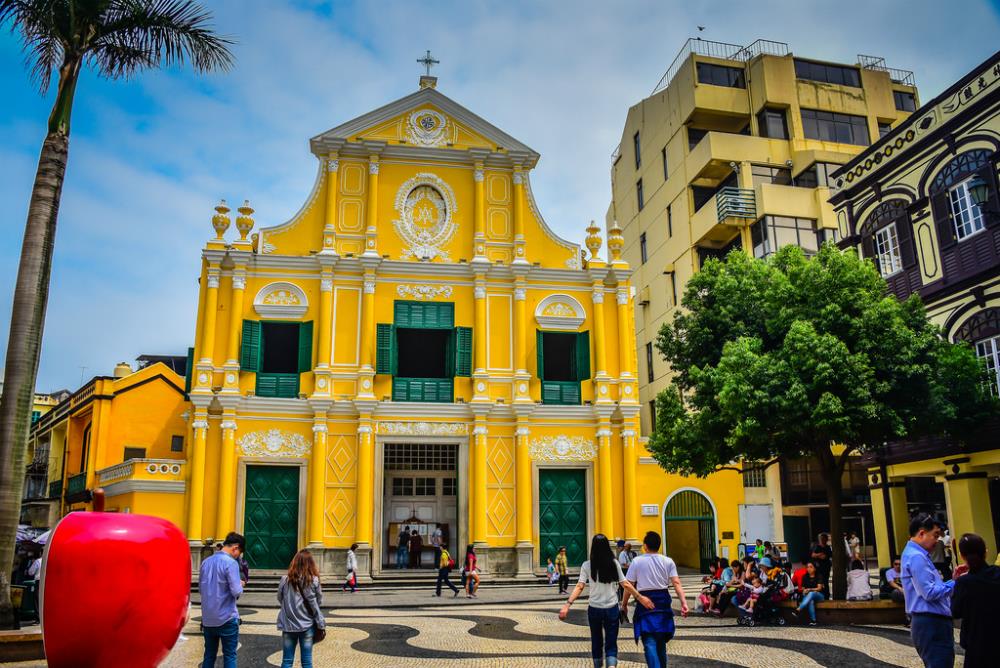 Continuing down side alleys reminiscent of Hong Kong, we arrived at Ruínas de São Paulo, the Ruins of St. Paul's Cathedral, which is one of the most popular tourist destinations in Macau.
Built in 1580 by the Jesuits, it was the largest church in Asia, but unfortunately caught fire during a typhoon in 1835. The ruins now consist of only the southern façade– but it is still a stunning sight. With intricate oriental and Catholic designs, it is today acknowledged as the "perfect fusion" of eastern and western culture and is yet another UNESCO World Heritage Site.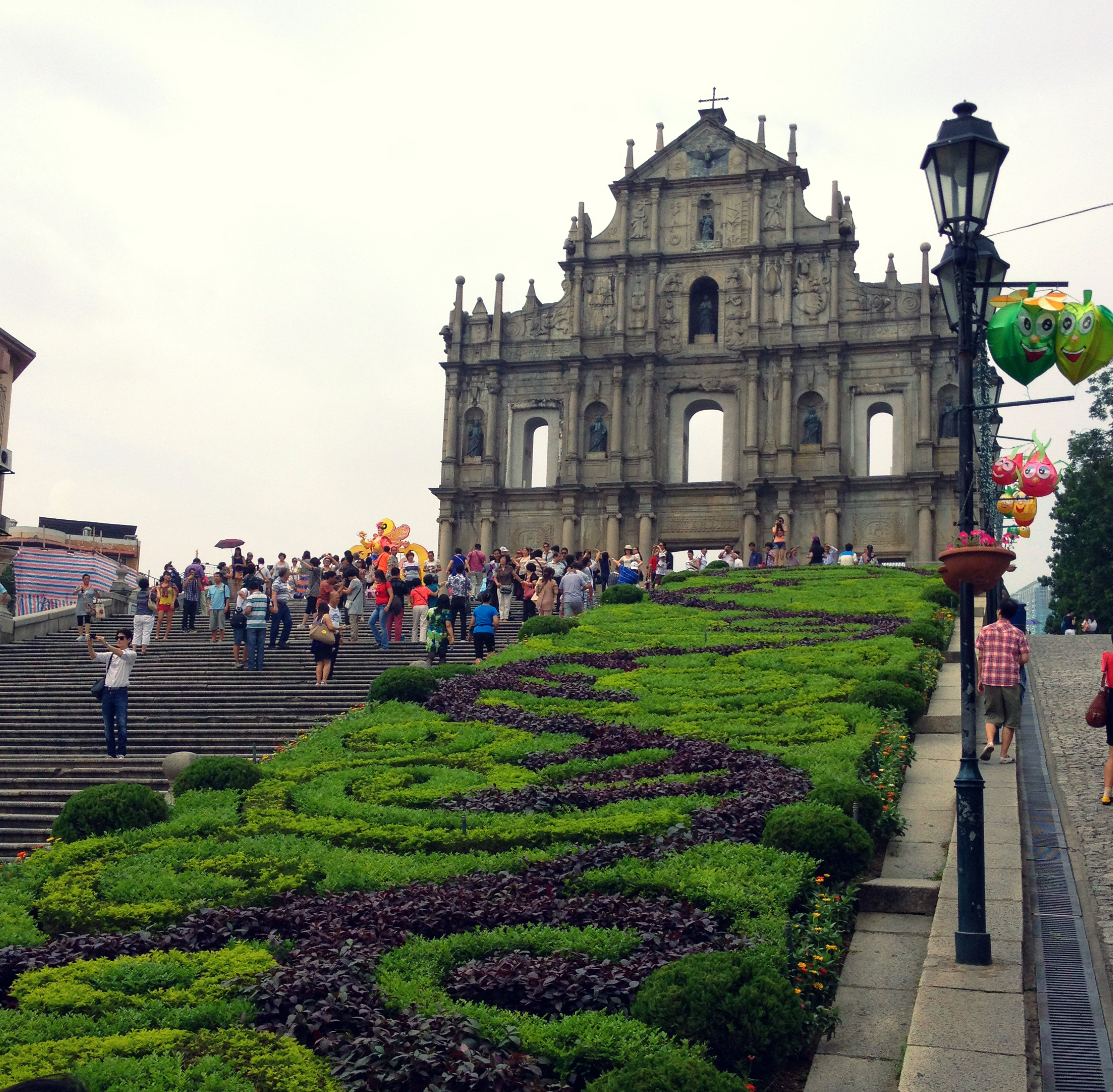 Next to the Ruins of St. Paul is Monte Fort, Fortaleza do Monte, the oldest fort in Macau.
It originally protected the cathedral from pirate attacks. Up on a platform; be prepared to climb some stairs. However, being located strategically in the center of Macau Peninsula, you can get great panoramic views.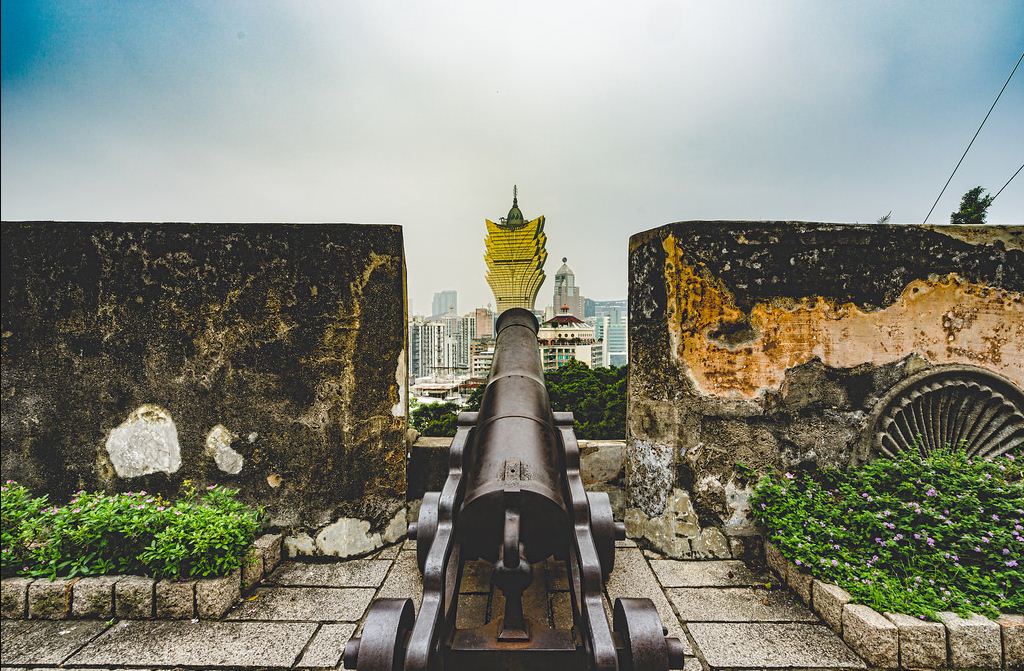 At the top of the fort was Museu de Macau, a museum preserving Macanese history and culture, which opened in 1998.
We thought about stopping in for a bit, but the museum wasn't free. It was 15 patacas, which is less than $2 USD, but we decided we probably didn't have time to wander the museum– after all, I wanted to get to the Vegas part of the trip soon.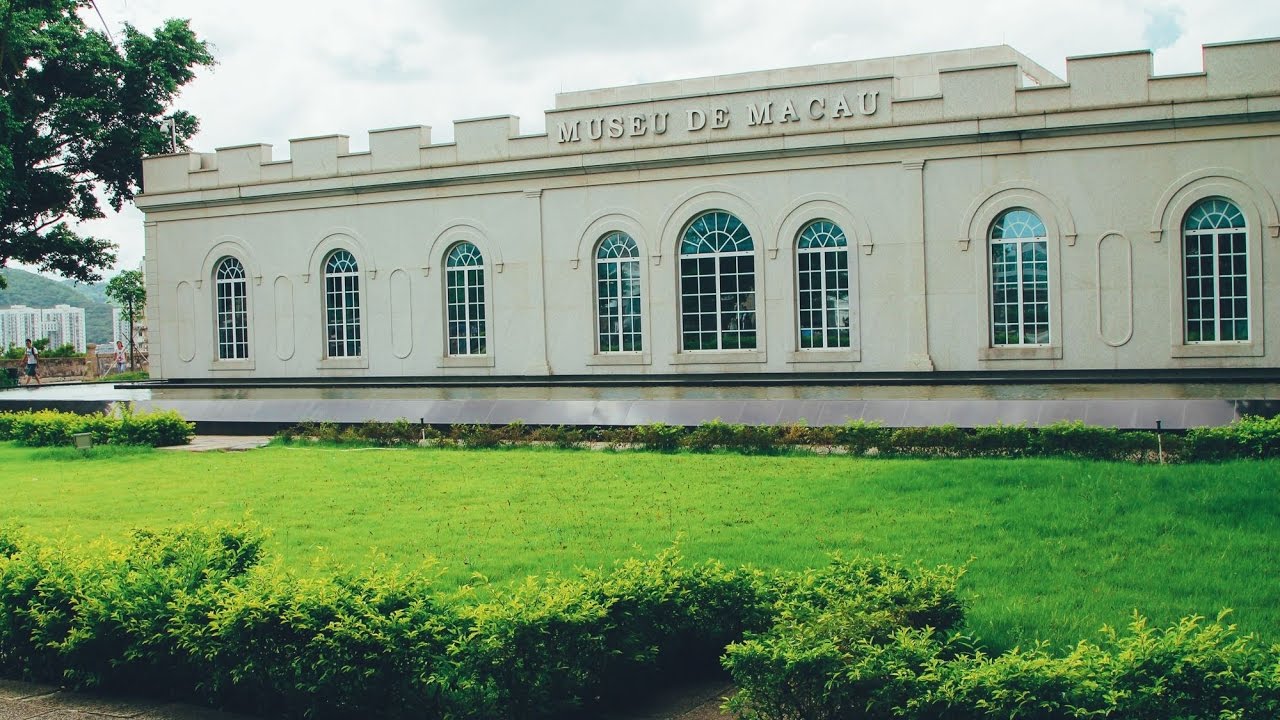 It was almost 3pm so we decided it was time to end our cultural visit and spend the last few hours hitting up the casinos!
It was a short walk back through Senado Square, and then down the street to the closest casino– the Grand Lisboa. It was super easy to spot this casino and navigate to it, because it's the tallest building in Macau.
Upon reaching the casino we had a quick look inside at all of the sculptures and decorations made out of gold, ivory and jade. Beautiful yet tacky, what more can you expect from a casino?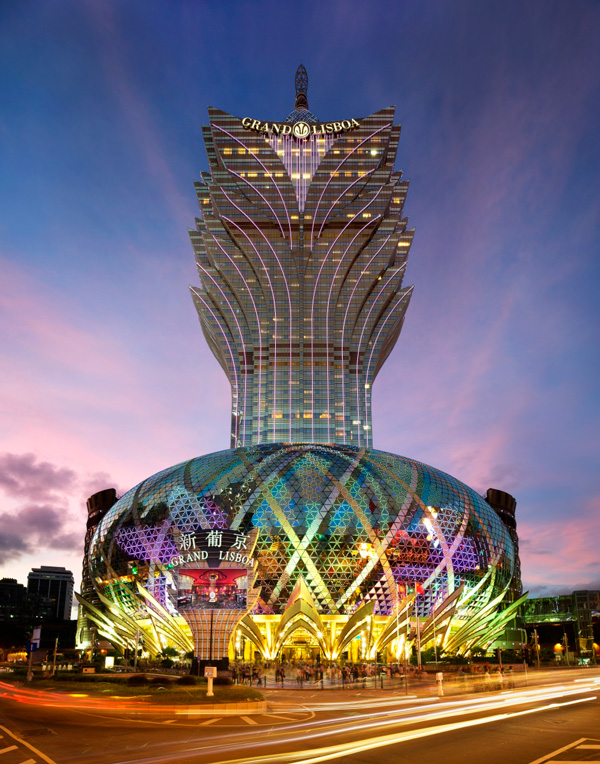 I was glad to see the famous postcard idol of Macau in person, but wanted to head out to the Venetian, which is located on the Cotai Strip of southern Macau. We made our way back to the ferry port where we hopped on the free, bright blue shuttle to the Venetian!
On our journey we passed another top tourist spot that I want to visit. I can't exactly say I recommend going there, because we didn't make it ourselves, but it seems like a good place to check out. Standing 338 m tall, the Macau Tower is an observation deck made famous by shows such as The Amazing Race and America's Next Top Model.
Now for those who know me, exploring observation towers–despite my fear of heights– is something I found myself doing often in Japan. After checking out all the towers in my own city, I felt the need to start seeing more as if checking them off a list to explore them all.
Needless to say, I wanted to see Macau Tower, but due to the weather it wouldn't have been a good time (or worth the money since it's pretty pricey, about $15 USD). The tower also boasts the world's 2nd tallest bungee jump, and the only tower in the world to allow visitors to climb outside to the very tip-top…not that I'd be partaking in either of these activities.
The shuttle was pretty fast and we soon arrived to the impressive Venetian!  The 6th largest building and the largest casino in the world, it's surely a place to visit. Our first stop inside was grabbing food. We had been waiting all day for this, and not because we were holding out for somewhere in particular.
Rather I had heard that the Venetian has cheap food, which I found hard to believe … but the prices were surprisingly good.
We finished our food and walked around the various "districts" in the Streets of Venice, which were lined with luxury international shops. Looking for Chanel? Gucci? Louis Vuitton? You can find everything here and more.
Looking for something cheaper to do than spend all your money? You can also take a nice gondola ride while your gondolier sings to you (from opera to Chinese songs to Backstreet Boys, anything seemed to go here).
It was time to hit the floor– the casino floor that is, although by now our feet were getting pretty tired.
We must have walked around the whole area at least three times trying to figure out where to start. With the Venetian being the largest casino in the world, it was a little overwhelming.
As mentioned earlier, I have never been to Vegas so I couldn't even tell you how to play most of these games, let alone operate a slot machine. My only semi-Vegas experience was during my layover at the Las Vegas McCarran Airport where I inserted my coin and slammed random buttons until I was told to "use the force" because I kept losing at slots (yes, it was a Star Wars slot machine, don't judge!)
Some of the tables had very high buy-ins … so those were quickly eliminated. After sitting at random tables watching others trying to figure out what was going on (the directions for how to play most the games were horribly confusing), we finally found a virtual blackjack table that we took part in… yay something I know!
After playing a small $10 HKD each, Johnny and I both managed to up our earnings to $40 before we called it quits and cashed out.
Better to stop while ahead!
Our winnings weren't much, but it's better than nothing and paid for lunch at a later date!
We stopped to watch a bit of a show before heading back to the ferry terminal. The show had lots of dancing as well as traditional Chinese instrumentalists.
It was something free for those gambling to enjoy, but not unlike Vegas, there are also a ton of pay-to-see shows in all of the casino's in Macau. Maybe next time we'll get to see some.
We grabbed one last thing before venturing back home– a famous Portuguese egg tart from Lord Stow's Bakery.
Credited to bringing egg tarts to Asia in the 1980s, Lord Stow's Bakery was a must-do. Egg tarts can be found all across Asia, particularly in Hong Kong, but the Portuguese egg tart takes it to another level.
Sprinkled with a bit of cinnamon on top, this was one famous Macau treat we had to try.
And there you have it– it's quite possible to see and do a lot in Macau with only one day.
Whether you want to spend all day at the casinos, visiting some of the many UNESCO World Heritage Sites or a little of both, Macau makes a perfect one day getaway.