For months now I've looked out my windows, often wondering what parts of Hong Kong I could see.
The mountains particularly caught my interest, probably because I'm used to seeing only flat land from being born in the "Prairie State". I watched as many cars passed on the mountain's roads, wondering what was out there. It wasn't until this past weekend that I got my answer.
> You May Also Like: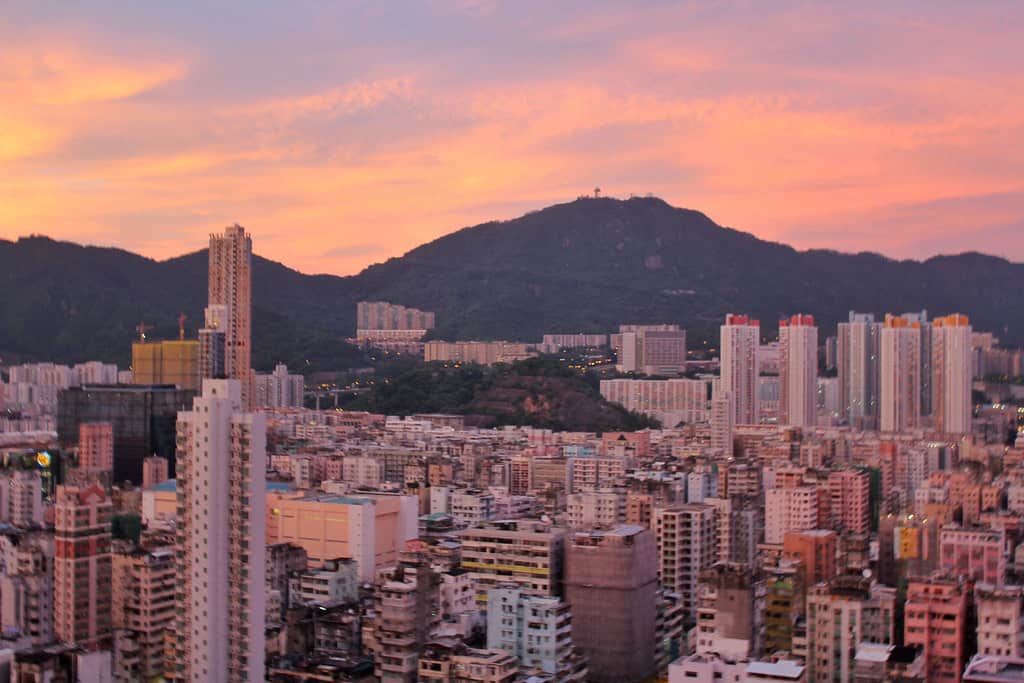 Kam Shan Country Park, or "Monkey Mountain" as some call it, are the mountainous hills between Kowloon and the New Territories. The park is famous for being home to around 2,000 macaque monkeys.
Kam Shan Country Park was very easy to get to, we hopped on a bus and basically got off when we saw monkeys–and they're everywhere so it was hard to miss.
The moment we got off the bus we were already greeted by some furry friends.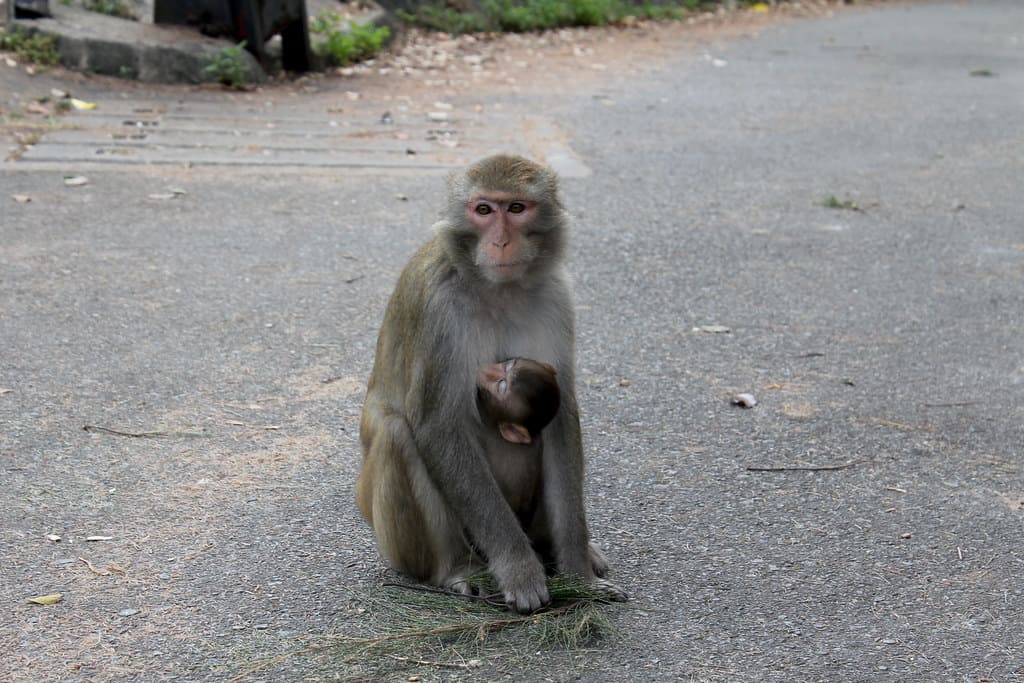 There are a few paths you can take to explore different areas of the mountains. The hikes are all generally easy and beginner-hiker friendly. We took the MacLehose Trail Section 6 around the Kowloon reservoirs.
Everything was easy to navigate because trails are clearly marked with signposts and maps.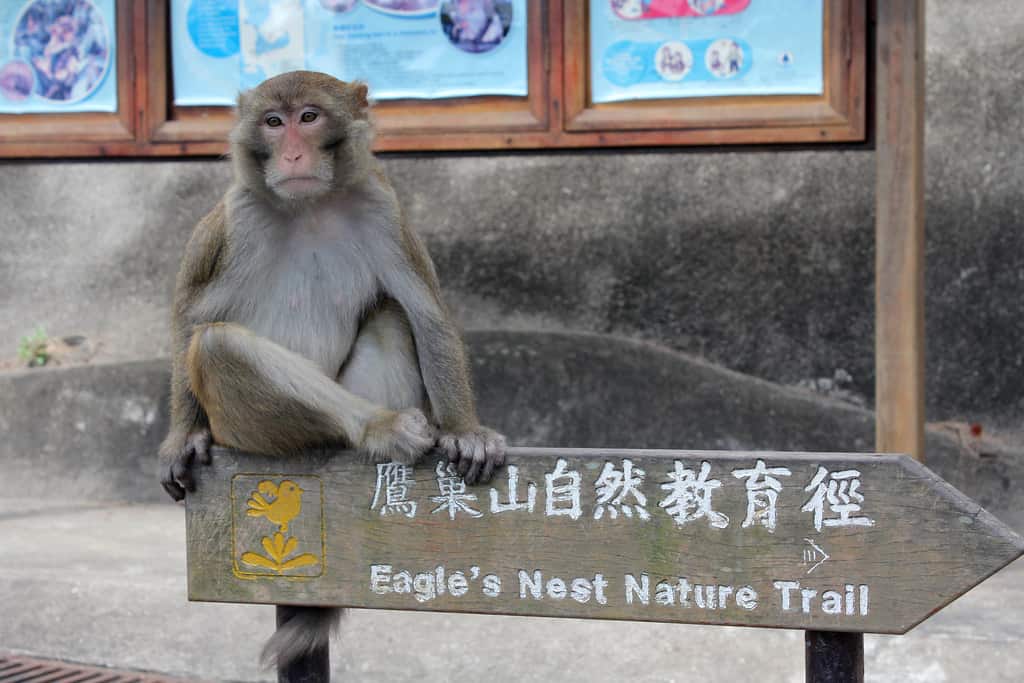 I would suggest bringing some water, because a lot of paths were not covered by shade so it got pretty hot fast.
There are a lot of picnic and barbecue sites, but if you're going to bring food make sure it is properly sealed. The monkeys have been known to get a little vicious, attacking hikers for their food. Signs everywhere say not to feed the monkeys ($10,000 HKD penalty if you're caught), yet we continually saw people feeding them peanuts and oranges.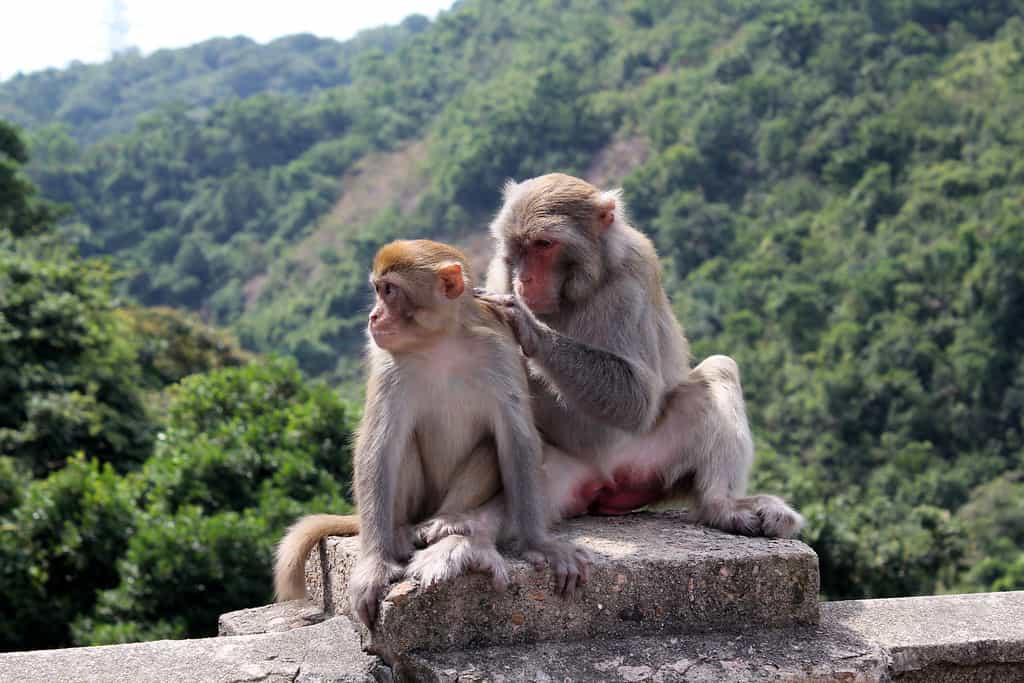 One thing I didn't like was that people could drive around the park freely. Some of the roads and bridges were really narrow, making it more of an adventure when a car was trying to pass through.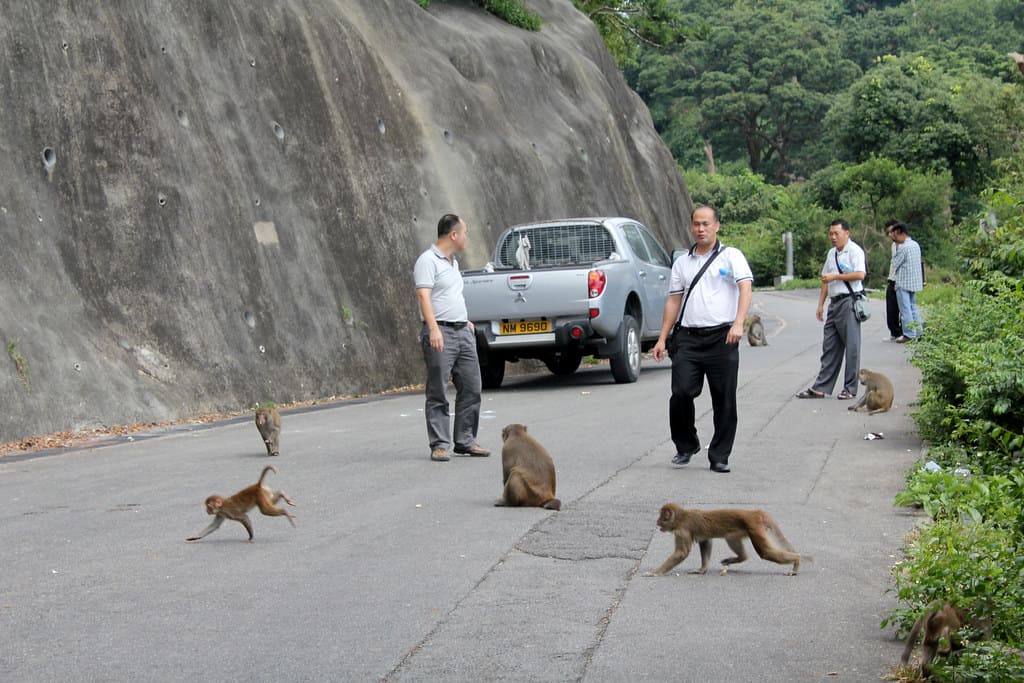 The hike was fun because of the monkeys, but if you don't like monkeys or are afraid of free-roaming wild animals, I probably wouldn't recommend this for you. There are many other hikes in Hong Kong that provide beautiful scenic views unlike this one.
Don't get me wrong, the Kowloon reservoirs were cool and all, but not exactly breath-taking.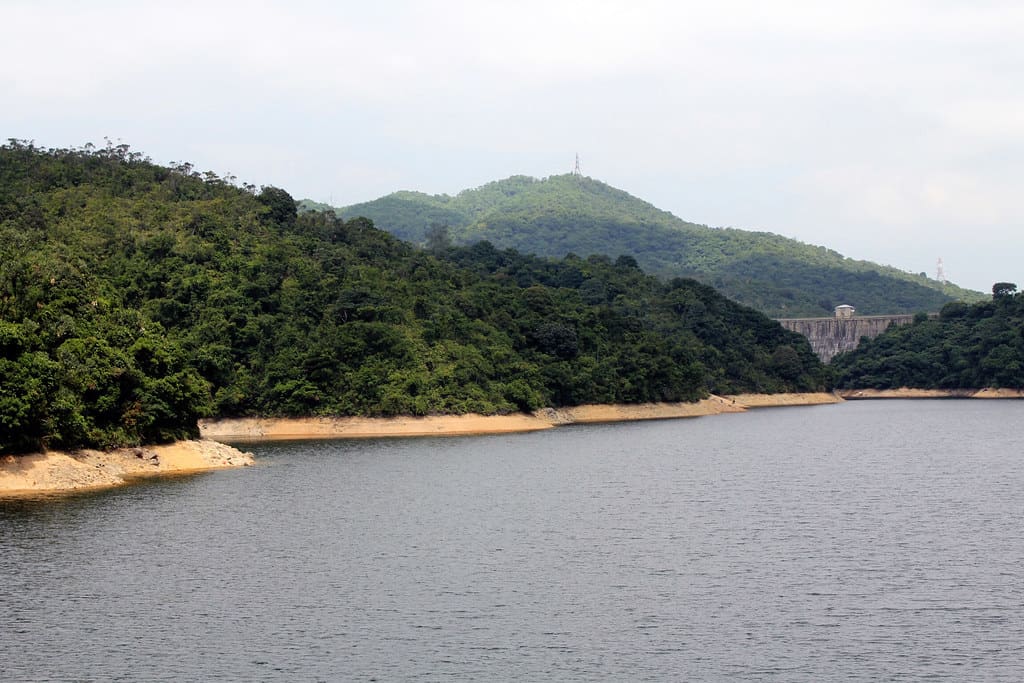 The best part of the hike was undoubtedly the monkeys. I had always wanted to do something similar while in Japan, but unfortunately it never worked out.
Do be aware that some of the monkeys have horrible deformities. A few that we saw had very bad wounds or were bleeding. We first thought it was just monkeys fighting with one another (which they also do), but upon further research there have been a number of animal cruelty reports. I decided to spare the article link because 1. the photos are horrible and 2. it's in Chinese. They have recently upped the fine to $100,000 HKD and one year in jail for anyone found harming the monkeys.
A few years ago there was also a problem with poaching. People were killing the macaques to bring them back to mainland on dinner plates (don't worry, this link provides no images). The fine for poaching is now $200,000 HKD and two years in jail.
If you do go on the hike, which I recommend you do, please report any animal abuse.
Because who could ever want to hurt these cute little guys?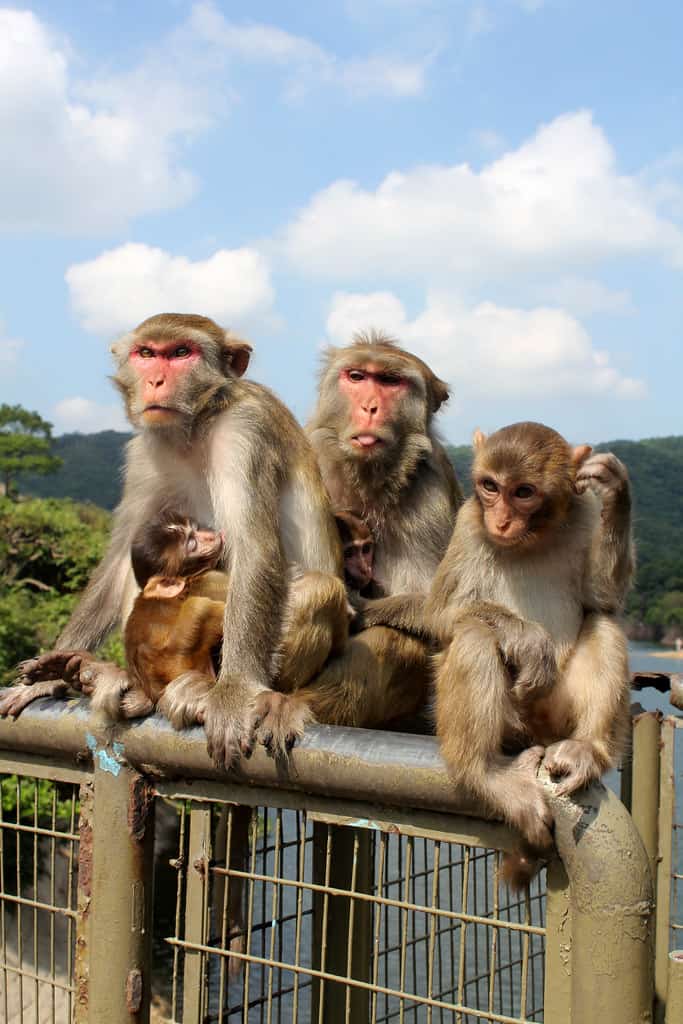 How to get there: Take the 81 KMB bus from anywhere along Nathan Rd. between Jordan and Prince Edward to Kowloon Reservoir (stop #16).
See a map and time tables here, just search "81"
Price: $6.1 HKD
Have YOU been to Monkey Mountain, Hong Kong or someplace similar? Tell me your story!