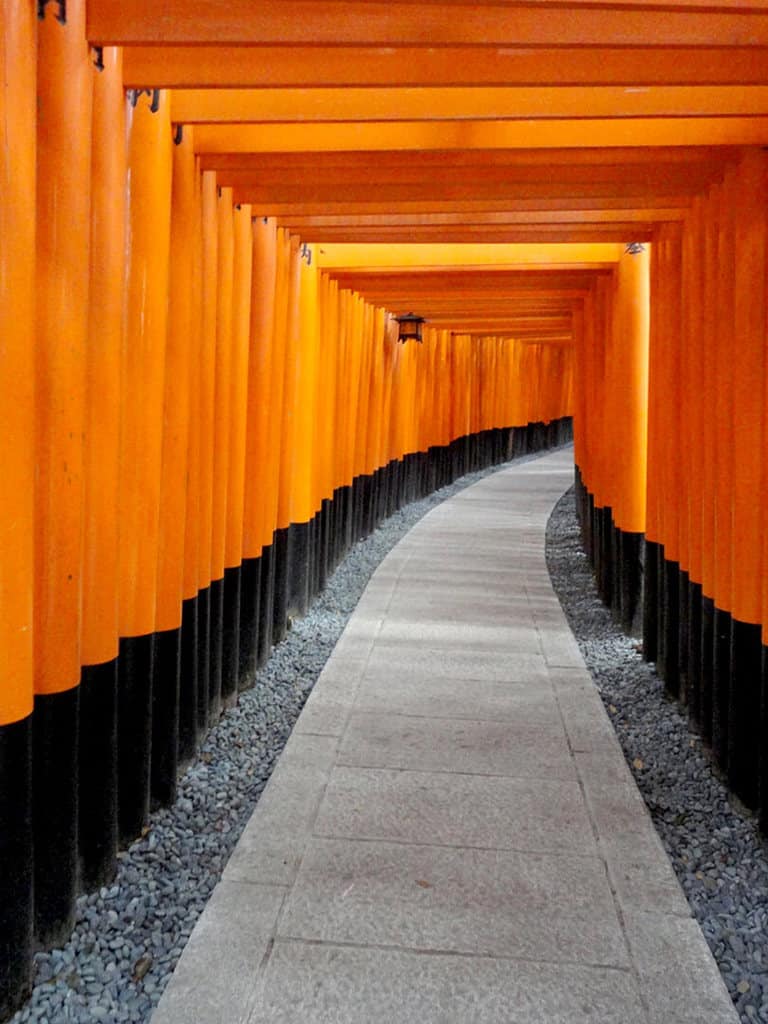 Every Friday I'll be sharing a photo from someplace in my travels.
This week's photo was taken at one of my favorite shrines, Fushimi Inari Taisha.
There are said to be over 32,000 shrines dedicated to Inari throughout Japan- that's over 1/3rd of Japan's total shrine count! The head shrine is Fushimi Inari in Fushimi-ku, Kyoto, Japan.
Inari is the Shinto god of rice and his messengers are pure white foxes, which can be found represented everywhere around the shrine. If that isn't cool enough, you can trek up the scared mountain, not-surprisingly named Mount Inari, by a path made of over thousands of vermillion torii gates. Each gate is an offering from a family or business, with prices starting at 400,000 yen ($5,000 USD) for a small torii and over one million yen ($13k USD) for larger ones.
This photo was one of my favorites from my visit. Capturing only a small fraction of the torii leading up the mountain, it's still easy to see why this shrine is a favorite amongst many tourists and locals alike.
Before arriving in Japan, I knew this was one of the shrines I most wanted to visit, and it certainly did not disappoint. Even after seeing an endless amount of shrines throughout the country, Fushimi Inari still remains my favorite.
> Some other articles about Japan that may interest you: