Every Friday I'll be sharing a photo from someplace in my travels.
This week's photo is from Asakusa in Tokyo, Japan.
Senso-ji, is one of Tokyo's most famous temples.  It is the oldest temple in Tokyo, however the buildings were all destroyed in the Tokyo air raids of 1945 during World War II. Today the shrine has become a symbol of peace and rebirth since being rebuilt.
One of the first things you see when walking to Asakusa Shrine is the Kaminarimon, or "Thunder Gate" (雷門). This gate features a very impressive giant lantern that is very popular among tourists. The Kaminarimon, which was built over 1,000 years ago, is 38.5 feet tall and 37.5 feet wide. Giant! 
Photos just do not do this place justice– it is such a beautiful shrine, so please see it for yourself if given the chance.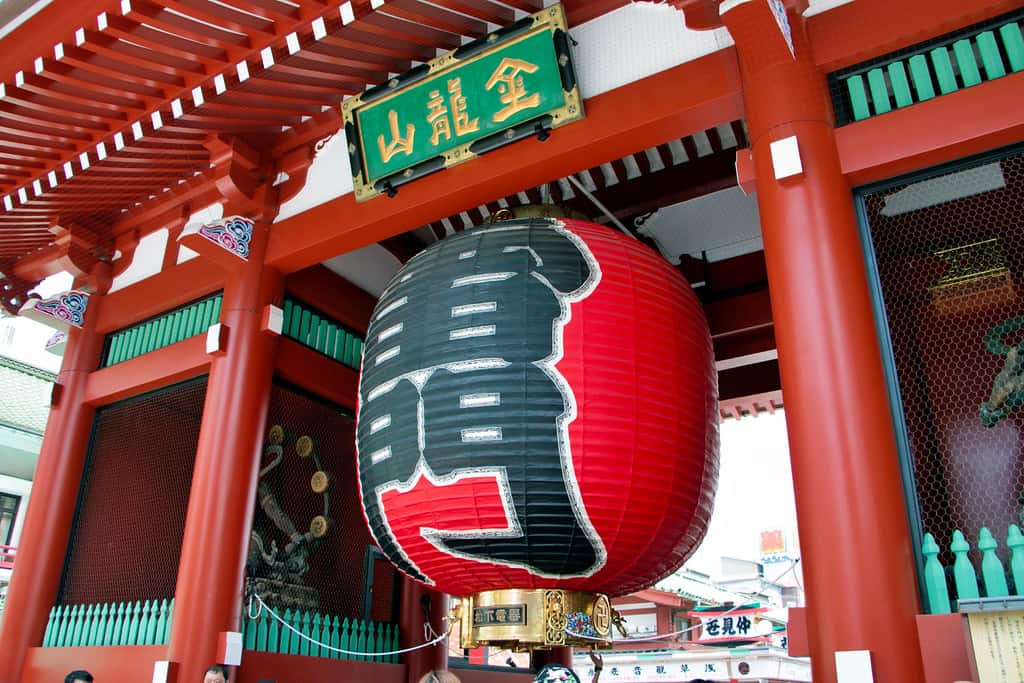 IF YOU ENJOYED THIS PHOTO, PLEASE SHARE IT!