A new year brings new travelers to Hong Kong–especially as the Chinese New Year festivities are quickly approaching. Planning your explorations around a new city can be exhilarating yet challenging, especially when visiting during a major holiday.
So where else should you visit when you're not taking part in all the exciting Chinese New Year events? What other tourist attractions in Hong Kong should you try to squeeze into your itinerary?
HERE ARE MY TOP 5 RECOMMENDATIONS FOR FIRST-TIME TRAVELERS TO HONG KONG!
1. A SYMPHONY OF LIGHTS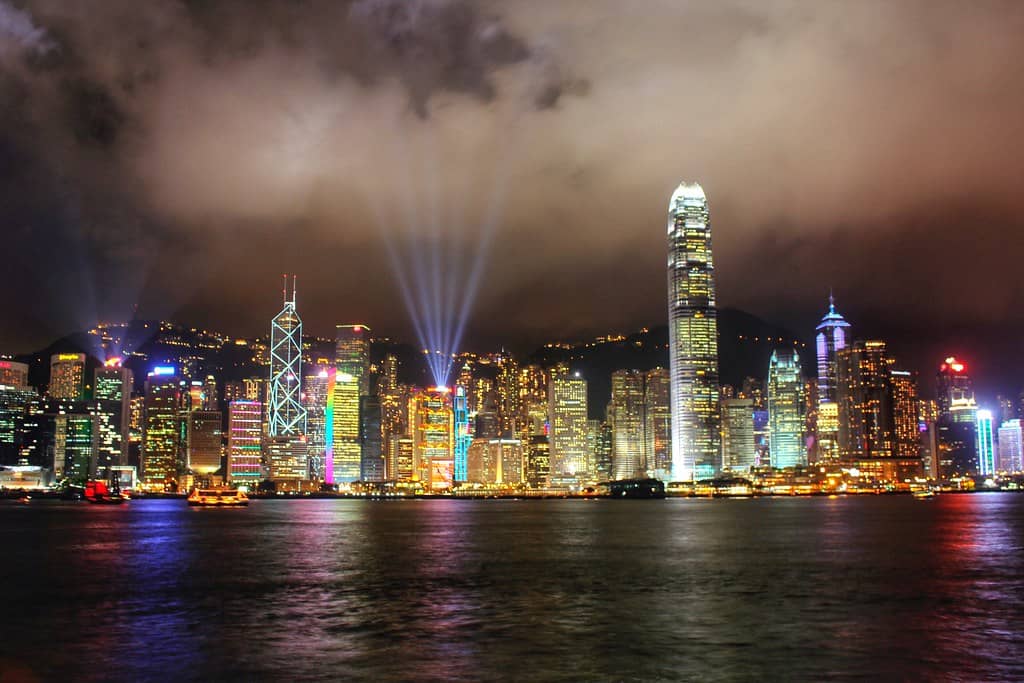 Emporis, CNN and many famous travel industry affiliates all agree, Hong Kong ranks #1 for the "World's Best Skyline". It is definitely a sight to see for yourself, especially at night.
While there are many great vantages points, such as from the Avenue of Stars or from a ride on Star Ferry, my recommendation is to sit back and relax on Tsim Sha Tsui's promenade for the famous A Symphony of Lights show.
A Symphony of Lights holds a Guinness World Record for the world's largest permanent sound and light show, and it is one of the many records Hong Kong holds that you shouldn't miss.
The show displays 5 main themes representing the spirit of Hong Kong through 15 minutes of lights, music and narration. The narration is in English on Mondays, Wednesdays and Fridays, Mandarin on Tuesdays, Thursdays and Saturdays, and in Cantonese on Sundays.
A Symphony of Lights can be seen daily (weather permitting) at 8:00 pm, but arrive a little early if you want good seats.
How to get there: MTR Tsim Sha Tsui Exit L6 or East Tsim Sha Tsui Exit J
2. THE PEAK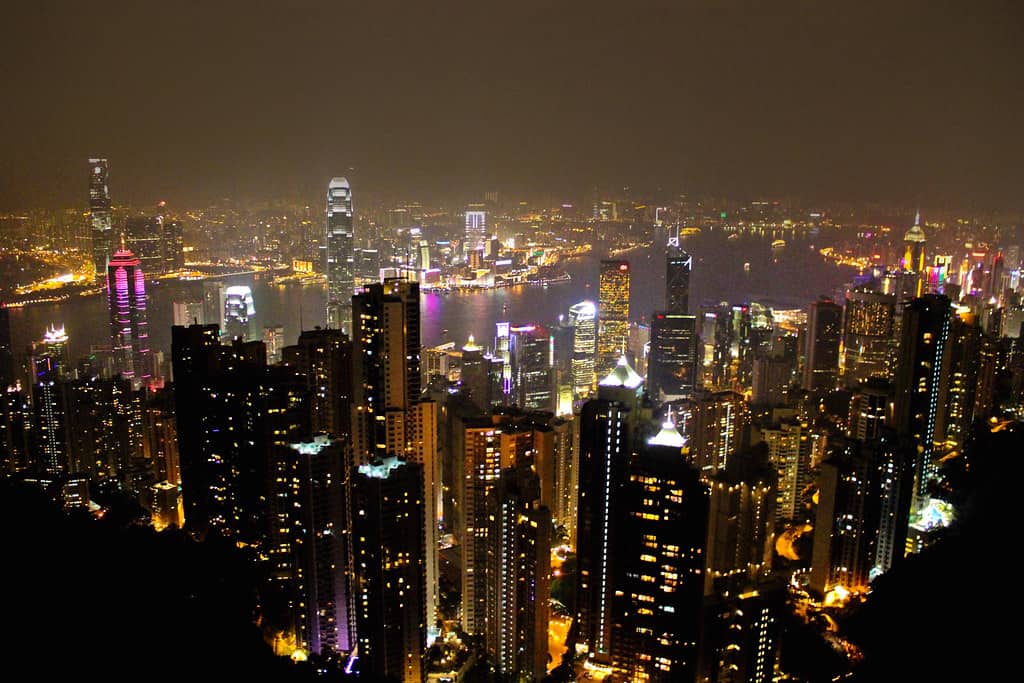 Previously used as an escape from the heat for rich residents during pre-airconditioned times, today it's the scenery that keeps people returning.
There's no doubt that it's the spectacular view that makes The Peak the most popular tourist destination in Hong Kong. Being the highest elevation on Hong Kong Island, it offers beautiful cityscape views whether it's daytime or night.
There are plenty of buses or taxis that will take you up to the top, but the best way is to take the Peak Tram. The Peak Tram is one of the oldest funicular railways, and is so steep the buildings look like they are leaning up to 27 degrees!
Once at the top, the wok-shaped Peak Tower, has an observation deck you won't want to miss!
How to get there: The Peak Tram can be reached from MTR Central Exit J2
3. TIAN TAN, BIG BUDDHA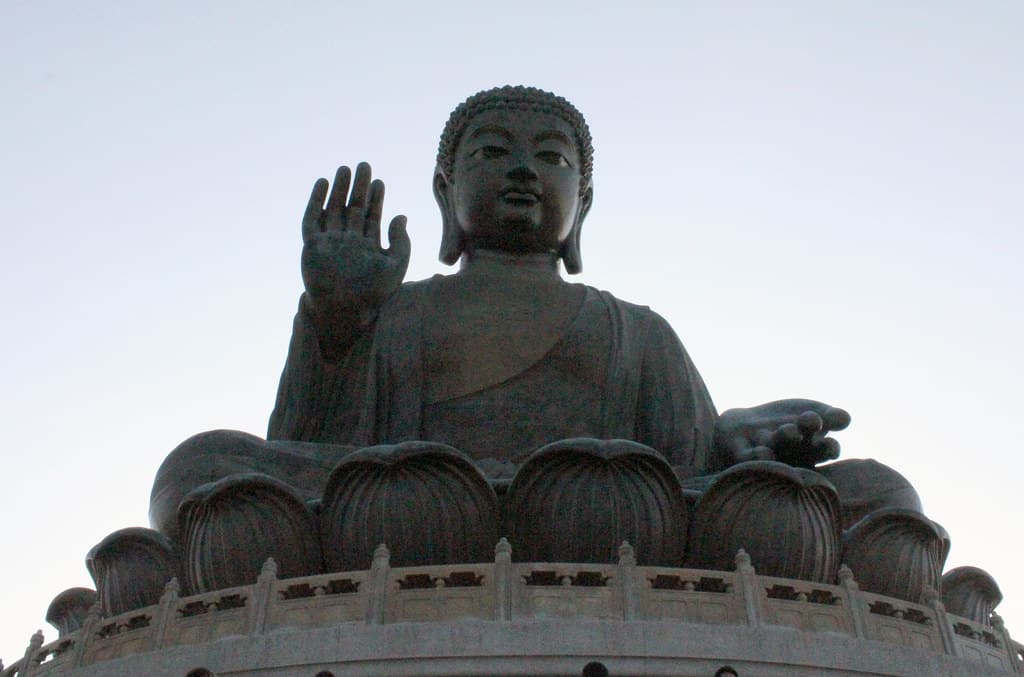 Tian Tan, also known as Big Buddha, is the world's largest seated bronze Buddha statue. Completed in 1993, the Buddha sits atop Lantau Island at Ngong Ping, and reaches a total height of 112 ft tall. On a clear day he can be seen from as far as Macau and Mainland China.
Ngong Ping, including the Big Buddha and Po Lin Monastery, is open everyday from 10:00 am until 5:30 pm. There is a small fee to go inside the Buddha, but visiting the outside area is free of charge–just be prepared to climb a whopping 268 stairs.
How to get there: MTR Tung Chung Station Exit B, then take Ngong Ping Cable Car
4. HONG KONG DISNEYLAND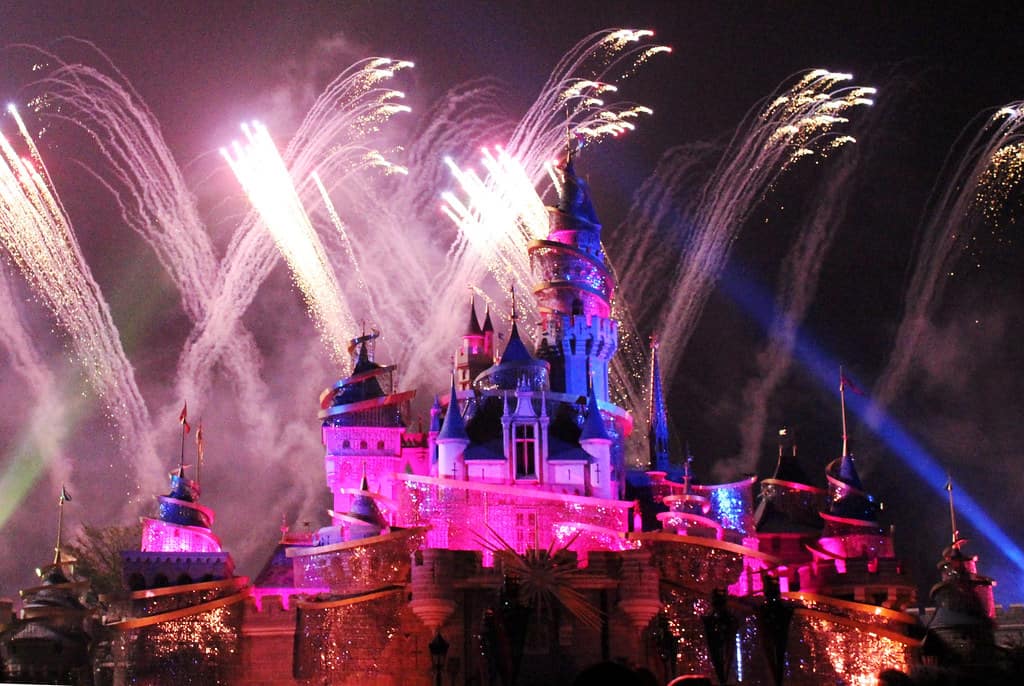 It may be the smallest Disney theme park, but that doesn't mean it's not worth the visit.
This theme park is very similar to its Magic Kingdom counterpart in Florida–only a miniature version. Complete with 6 main sections: Main Street U.S.A., Fantasy Land, Tomorrowland, Adventureland, Toy Story Land, and Grizzly Gulch, there is more than enough to see and ride than you'll have time for in one day. Soon a seventh section will be opened with Mystic Points arrival in spring of 2013.
Throughout the year special events are held that you won't want to miss– Disney's Haunted Halloween, Disney's A Sparkling Christmas and Disney's Chinese New Year Celebration.
There's always something for everyone at Hong Kong Disneyland.
How to get there: MTR Disney Resort Line from Sunny Bay
5. OCEAN PARK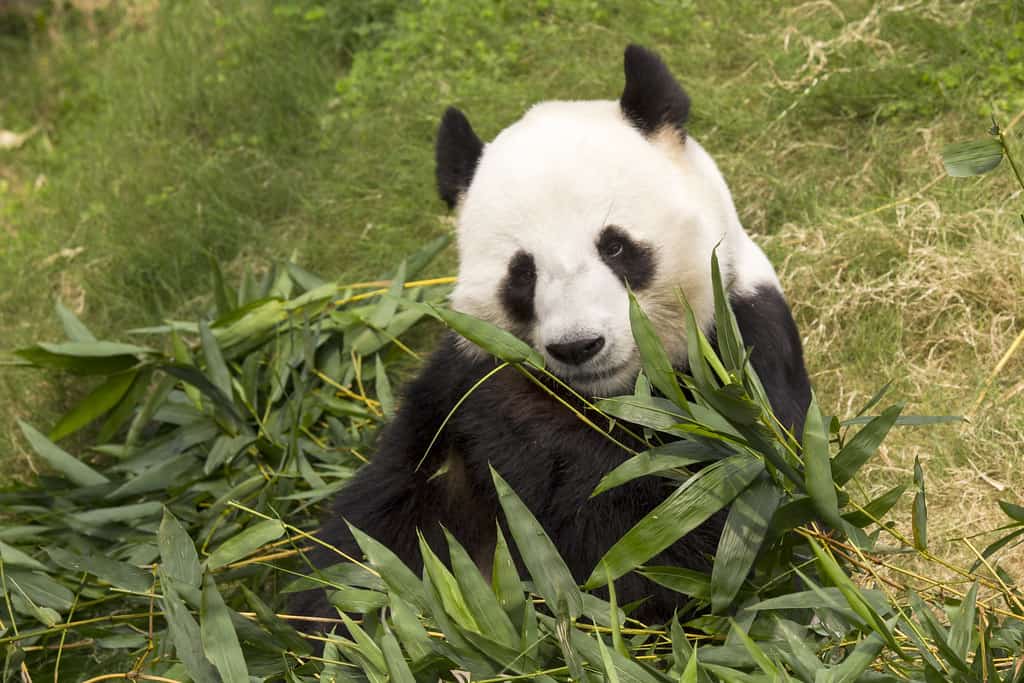 Opened in 1977, Ocean Park may be much older than its competitor Disneyland, but it is also more educational and a better representation of Hong Kong's culture. Apart from offering the thrill rides that Disney lacks, Ocean Park also features animal exhibits and oceanariums. Similarly to Disney, Ocean Park also offer special events at Halloween, Christmas and Chinese New Year.
One of the highlights of Ocean Park is the opportunity to see giant pandas.
Ocean Park is committed to animal conservation in Hong Kong and throughout Asia. Part of all proceeds from ticket and merchandise sales go to the Ocean Park Conservation Foundation in order to keep supporting various conservation projects–so I never mind spending a few extra dollars there.
How to get there: MTR Admiralty Exit B to bus 629
WHERE DO YOU WANT TO VISIT IN HONG KONG?