There's no doubt that Thailand has great food. From northern to southern Thai dishes–everything I tried was delicious. But for those who are a bit less adventurous, like everywhere else in the world you can also find non-Thai food in Thailand.
You can maybe even find that food you've been craving…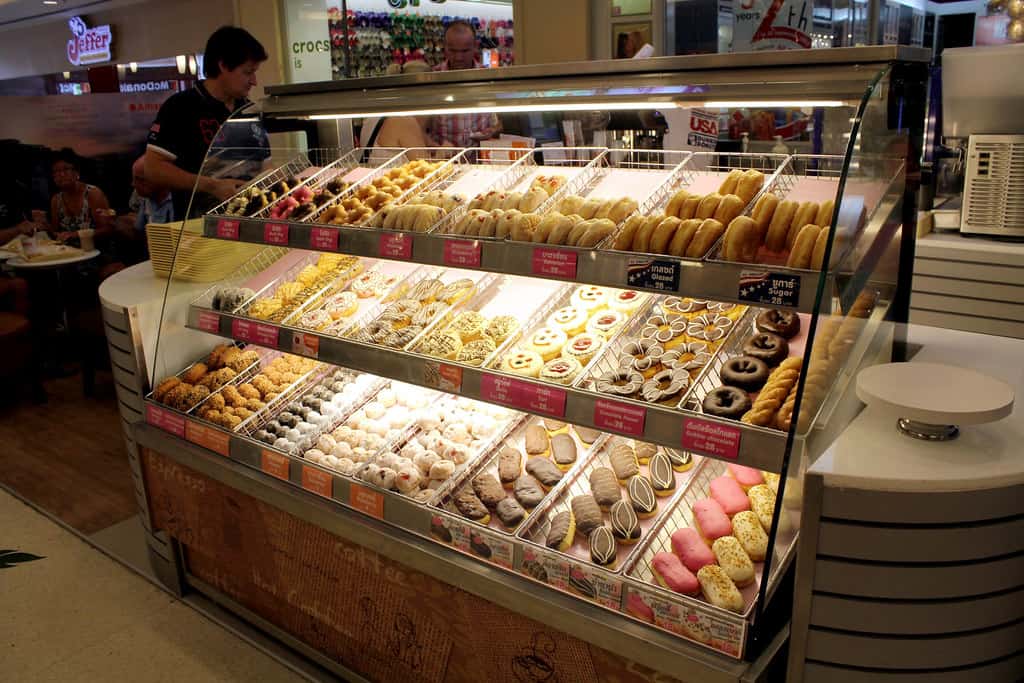 That chain that you haven't seen anywhere else in the Eastern hemisphere…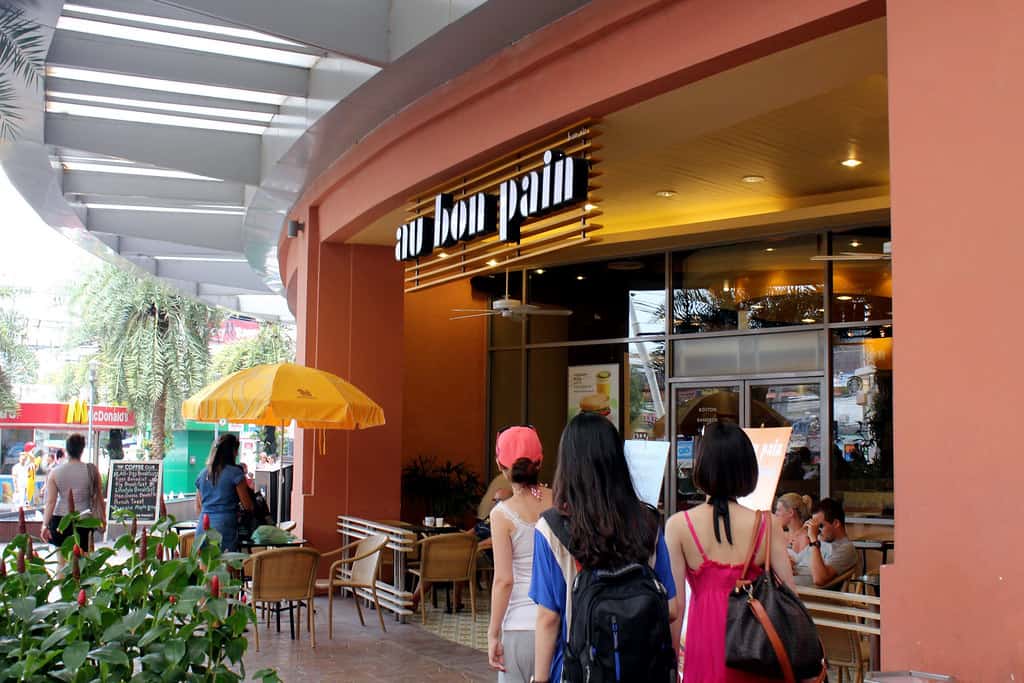 And of course, that chain you can find on almost every street corner… (Only here Ronald will be greeting you with a polite "wai".)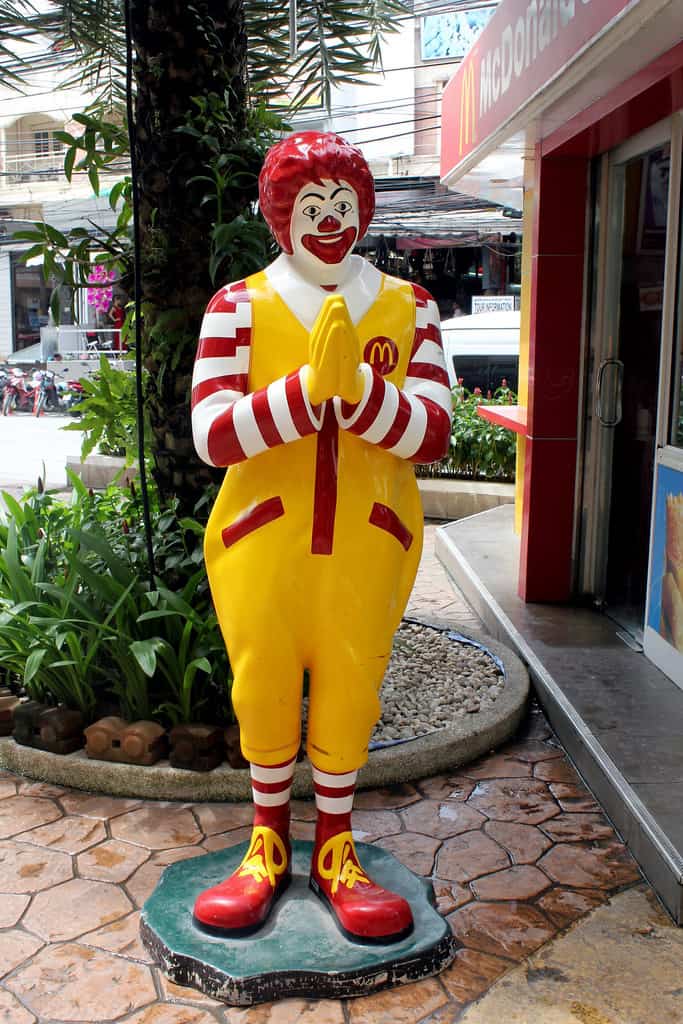 But the real interesting part of Thai cuisine is their street food culture.
Every day we spent in Thailand we couldn't walk more than a block without seeing someone selling food from a pushcart or a bicycle. Street food is totally different in Thailand than it is in Hong Kong, Macau, Singapore, etc. and it seems to play a much more important role in daily life.
Street food is such a big part of Thai culture, that I decided to do a photo essay on it.
THAI STREET FOOD: A PHOTO ESSAY
Pushcart vendors would be selling anything from drinks to fried squids. The most commonly seen vendors were selling pancakes or fresh fruits.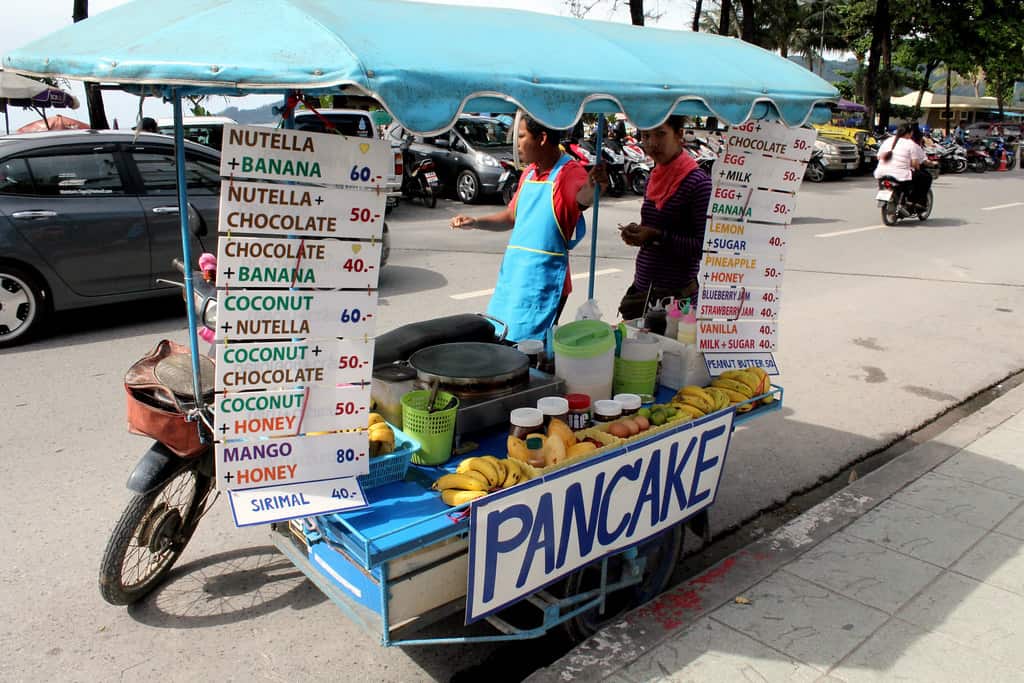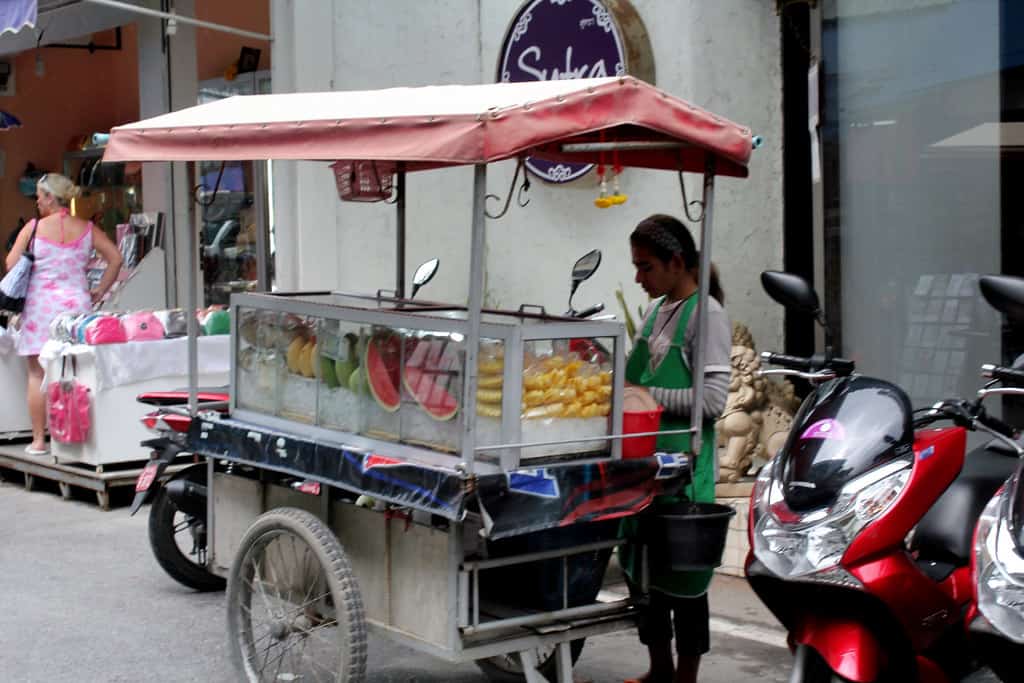 An elderly lady pushes her vegetable cart quickly, in order to dodge the heavy traffic.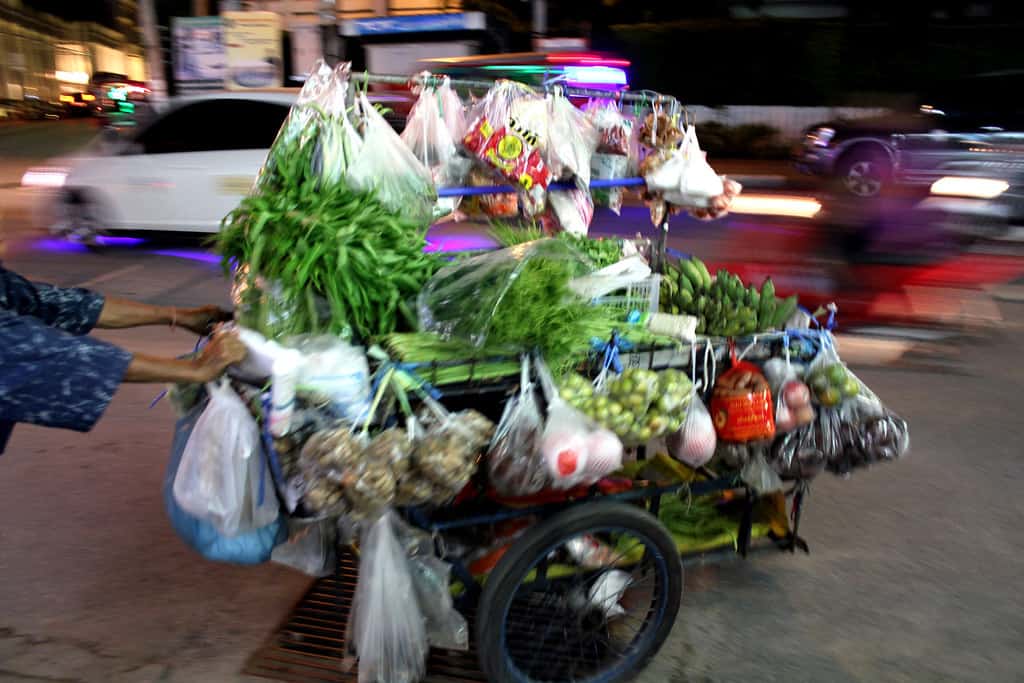 Selling freshly picked rambutan from the back of her truck.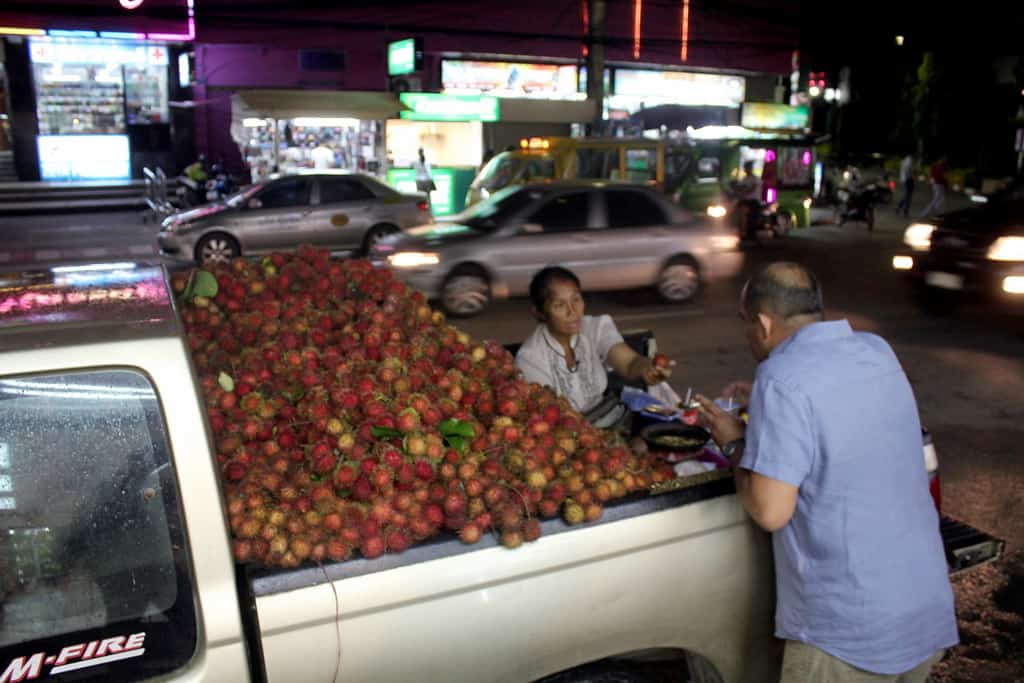 As night falls more substantial vendors appear selling seafood and meats on skewers.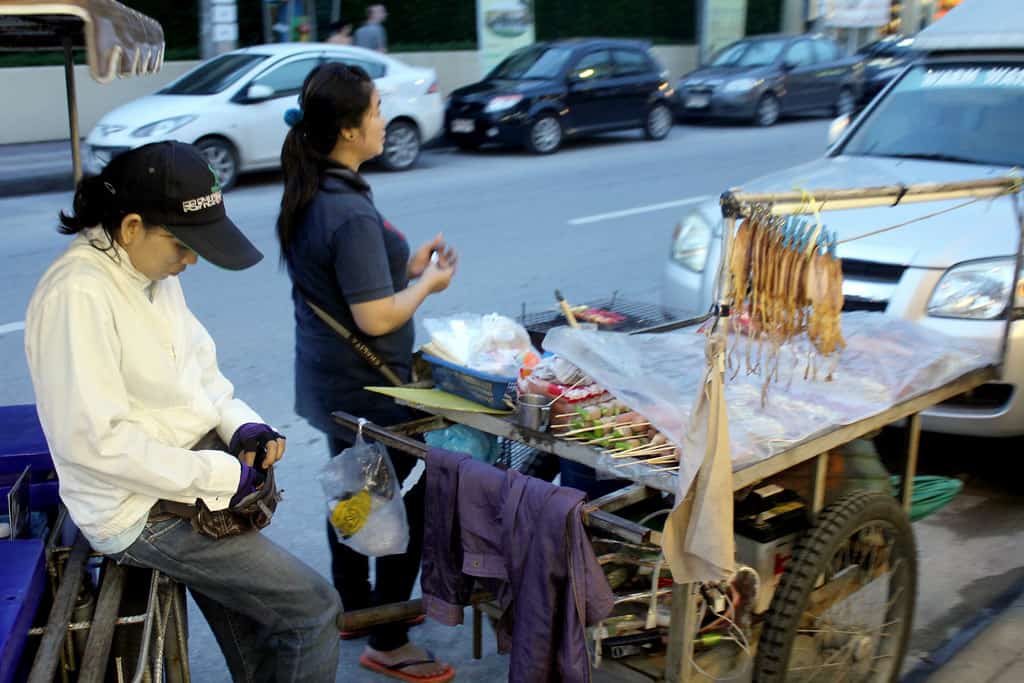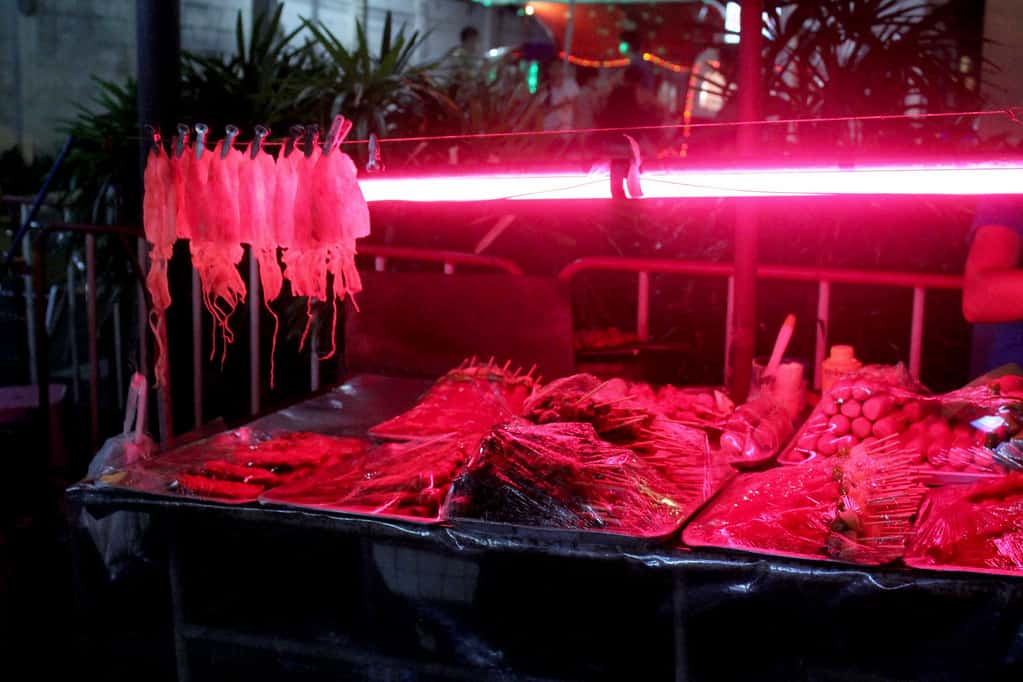 Before leaving Thailand we knew we had to give this street food thing a try. And seeing everyone with these delicious street pancakes made our choice on what to buy much easier. It was just a matter of picking out the right vendor.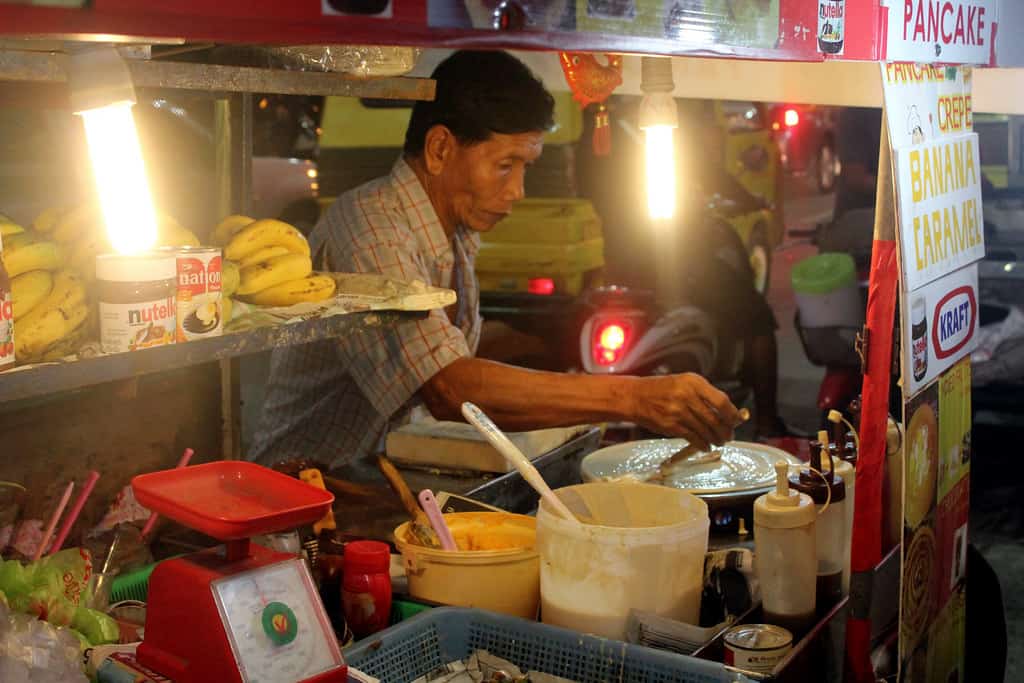 Adding fresh Thai banana to the Nutella.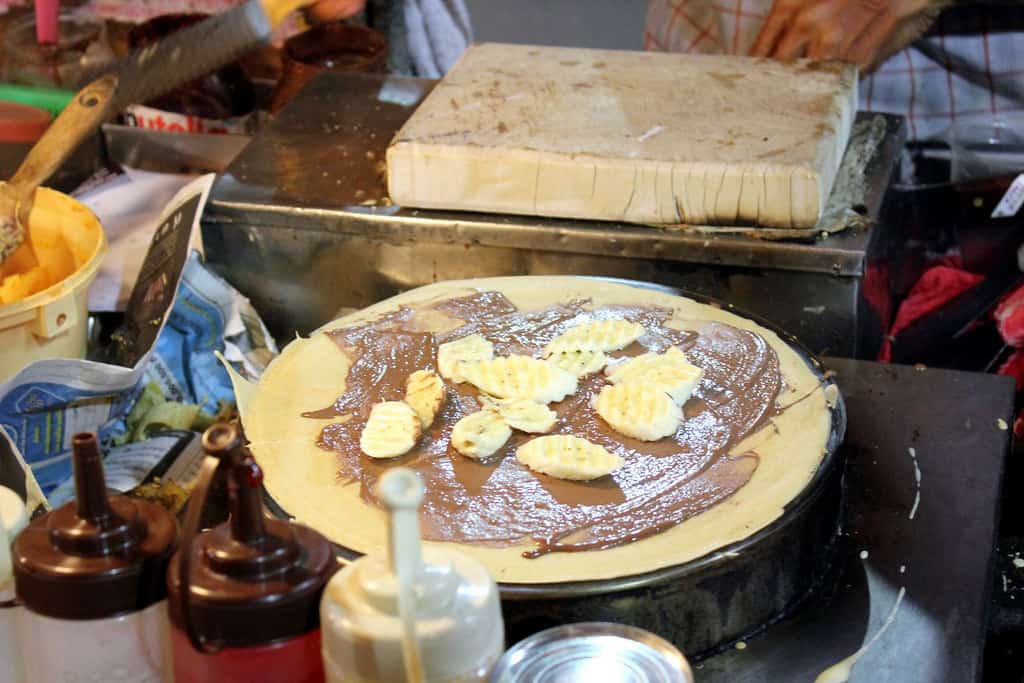 The finished product–which didn't go unfinished for long! It was super delicious. Johnny equally enjoyed his mango with honey pancake as well.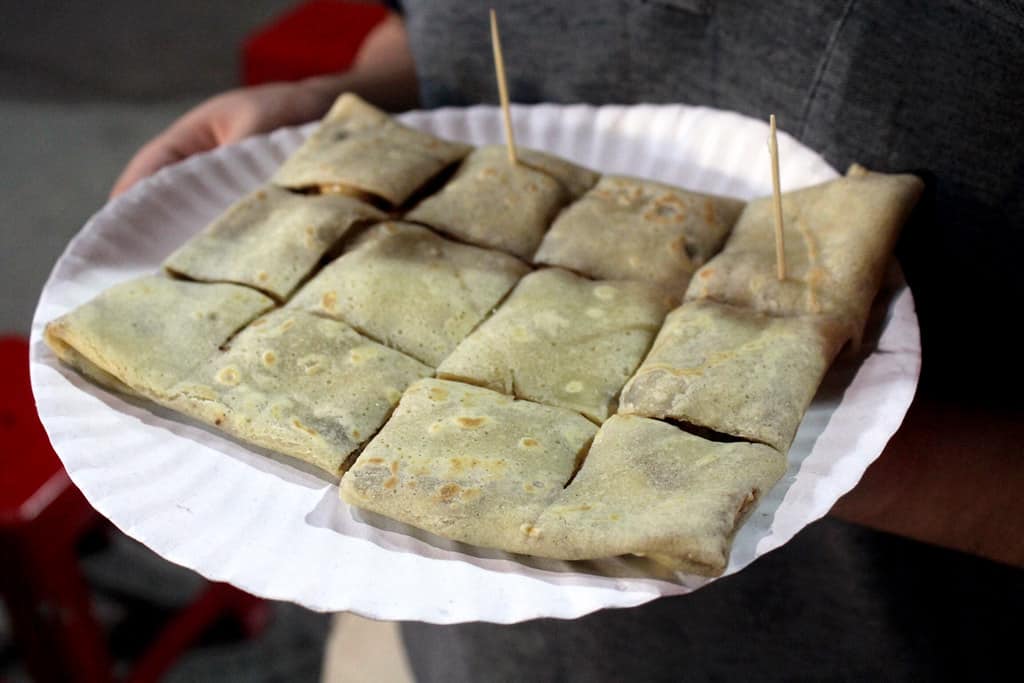 WHAT'S YOUR FAVORITE STREET FOOD?