People are traveling more, for less thanks to the existence of budget airlines such as Tiger, Ryanair, and AirAsia. Although it's great to be traveling while on a tight budget, these carriers are called "no-frills" for a reason.
Tickets on low-cost airlines are cheap because they are able to cut out all other services and amenities. Checking in bags, picking you seats, receiving meals on board–everything comes with a price on budget airlines.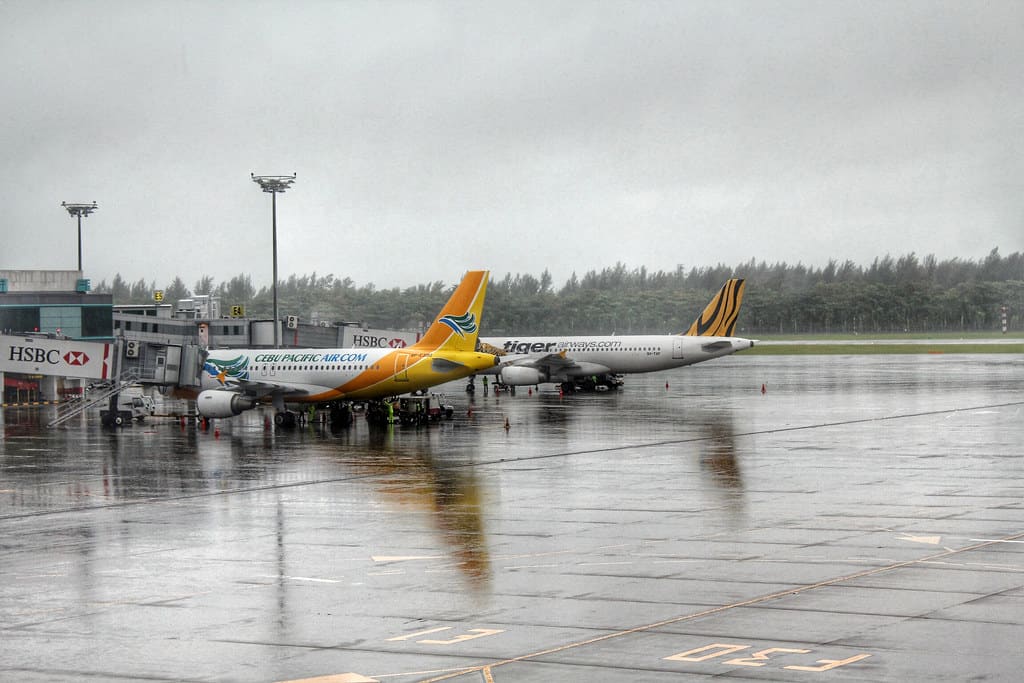 Since I was able to get such a good deal on a flight to Singapore with Tiger Airways, I opted to keep the rest of the flight cheap by bringing carry-on only, taking whatever seat they assign me and eating before my departure. However, like most budget airlines, not only do they charge you for any checked luggage, they are also super strict about what you can carry-on. For my trip this Friday my limit is one piece no heavier than 15 lb and hopefully a purse.
Now I'm known for overpacking. On my trip to study abroad in Japan I brought more than two times what I really needed. I swore I would never do it again, but unfortunately it still happened when I moved to Hong Kong even though I brought half the amount I did to Japan, and it happened again during our recent Thailand vacation.
So how is someone who constantly overpacks going to convert to carry-on-only travel– and with only a backpack, no less?
Although I don't really write about packing lists (although I guess I'm starting now!), I wanted to write this post about what I'm bringing to Singapore and how I'll be fitting it in a regular-old, school-type backpack (30L) for carry-on. It gets even more complicated since I'll be traveling from a fairly cold climate of 50°F to somewhere that is currently 85-90°F, so I'll be carrying clothes for both seasons!
Here's the backpack in question: will everything I need fit?
This is my current packing list of everything I am planning hoping to bring with me:
Clothes for 3 days
1 pair of flip flops
Canon T2i DSLR camera with charger
Full-sized tripod
Point and shoot camera
iPad and iPod
Outlet adapters
Toiletries
A purse
Documents such as passport, flight and hotel vouchers, credit cards, etc.
Here is (almost) everything all laid out, ready to get packed.
Not pictured: some toiletries, flip flops and chargers/adapters.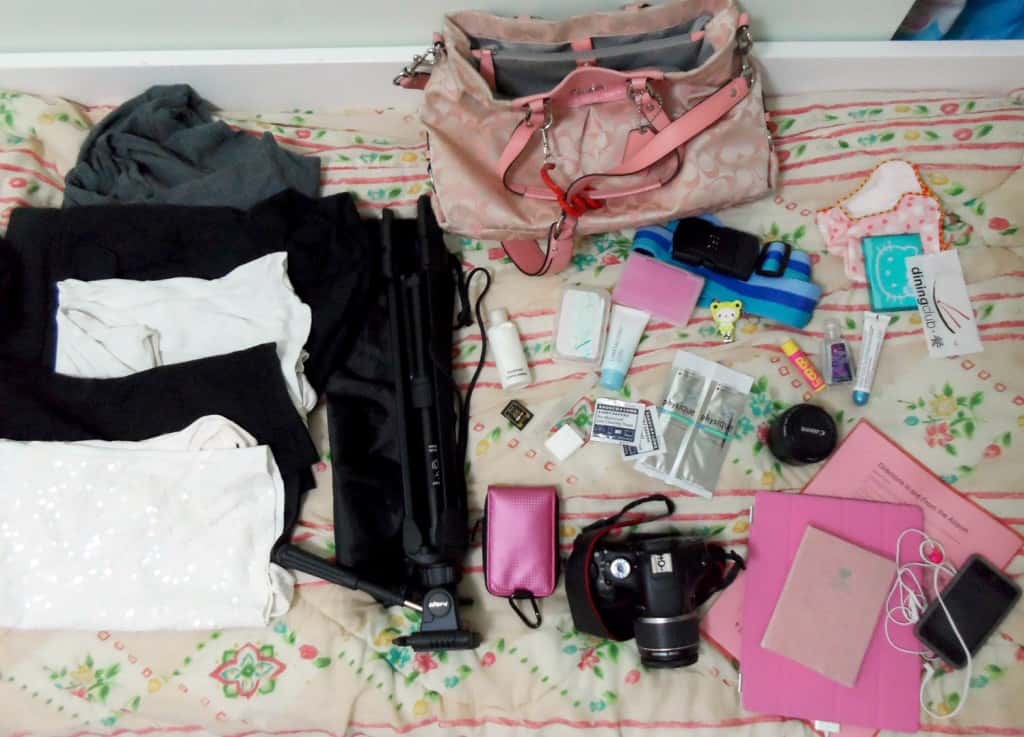 On the day of my departure I'll be wearing: jeans, two layered tank tops, a sweater, sneakers, and my North Face jacket. These are the bulkiest items that I need because of the winter weather I'll be returning to in Hong Kong. I'll be wearing these items so I won't have to worry about trying to fit them in.
The first packing step I took was rolling up all the clothes, separating my liquids and putting all the toiletries in a convenient travel bag– this has already reduced the amount of space that these items will take up because the shapes will now fit together better.
I lined the bottom of my backpack with a plastic bag (1. my bag is a little dirty inside and 2. the bag will come in handy for dirty clothes later) and then put all of the clothing items inside.
Now, my tripod is the largest and most awkward item to be packed. It's also important that it fits in my backpack all the way, otherwise they might not allow it to be carried on. I decided to go ahead and pack this next, that way I can jam the remaining items in whatever space remains.
The final result?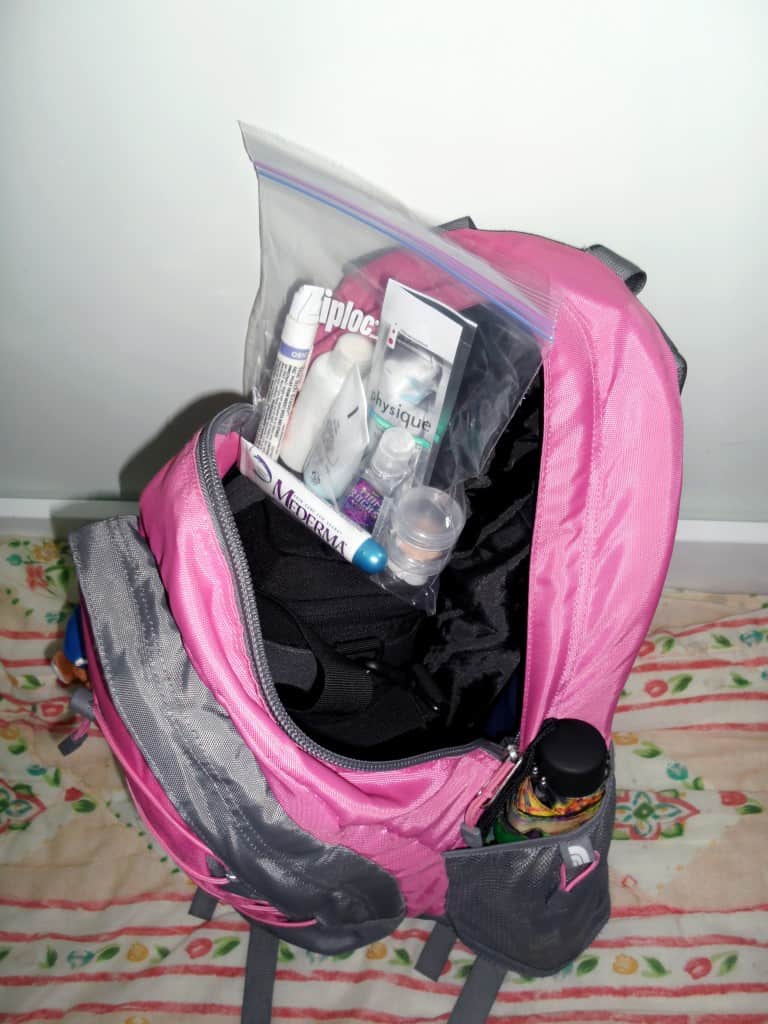 It fits!
But barely. The tripod was the most tricky thing to fit in the bag, because it barely fits without anything else in the way. In the end I even had a perfect space at the top to put my bag of liquids in so that it is easily accessible when going through security.
In the end I was able to successfully pack:
1 Dress
1 pair of shorts
2 tops
Pajamas
1 pair of flip flops
Undergarments
1 belt
Bag for dirty clothes
DSLR camera, memory cards, camera bag and charger
Full-sized tripod
Outlet adapters
Toiletries (toothbrush, hair brush, hair ties, glasses wipes, deodorant, nail clippers, and pill kit with Tylenol, Benadryl, etc.) in a hanging bag
Make up
Bag of liquids (foundation, sunscreen, toothpaste, hand sanitizer, shampoo, conditioner, After Bite, and Mederma)
Security strap and lock for my backpack
Umbrella
I am going to try to get by with a separate purse– but if need be I think I can squeeze my purse and it's contents in my carry-on.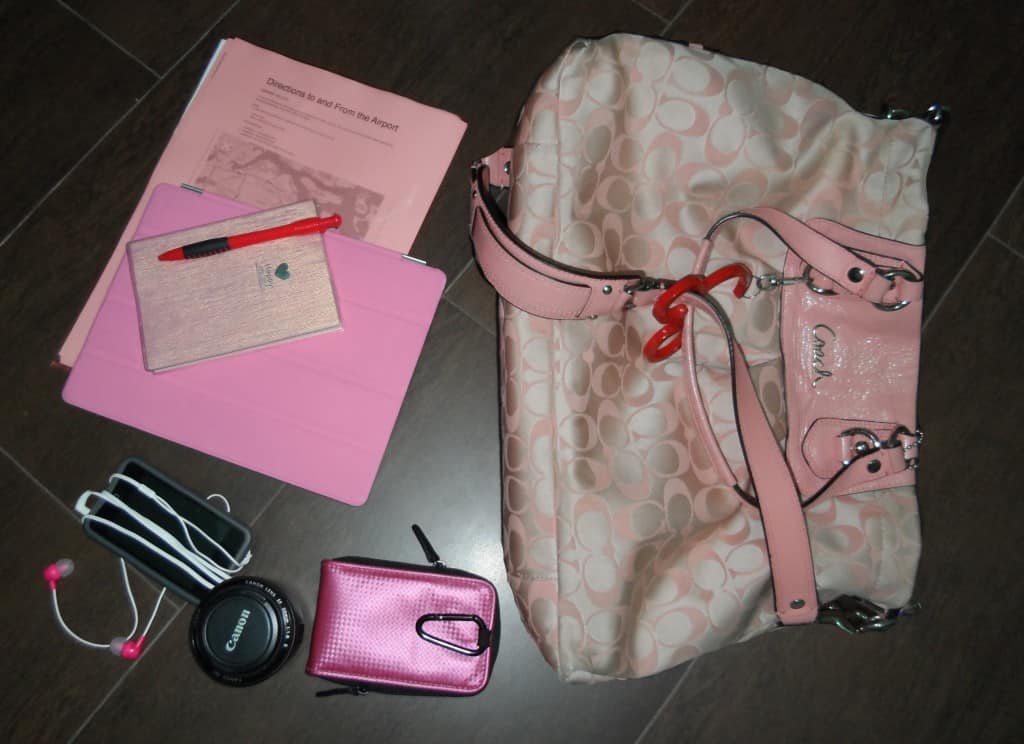 The contents of my purse include:
Point and shoot camera with case
50 mm lens
iPod and earbuds
iPad
Travel itinerary
Notebook and pen
Not pictured: wallet, cell phone and passport.
I was surprised just how much I could take with me using only a daypack! Hopefully this has helped anyone who is unsure of what to pack for a weekend away or for those wondering if it is possible to travel carry-on-only with a regular school backpack (it is).
Let's just hope I didn't forget anything– Singapore here I come!
WHAT ARE YOUR PACKING TIPS FOR CARRY-ON-ONLY TRAVEL?