Every Friday I'll be sharing a photo from someplace in my travels.
This week's photo is from Kinkakuji in Kyoto, Japan.
Kyoto is filled with beautiful shrines and temples, but in my opinion, none can be compared to the beauty of Kinkakuji ("Golden Pavilion"). Officially called Rokuon-ji, this Buddhist temple has acquired a lot of fame recently and has become one of the most visited places in Japan.
Whether you visit during the fall when there are red momiji leaves contrasting the gold, winter when the gold is topped with pure white snow, or on a clear day allowing you to see the beautiful temple's golden reflection– there is never a bad time to visit Kinkakuji.
You may have to pay to enjoy the beauty of this temple, but the price is well worth it. Kinkakuji was definitely one of my favorite temples in Kyoto and even all of Japan.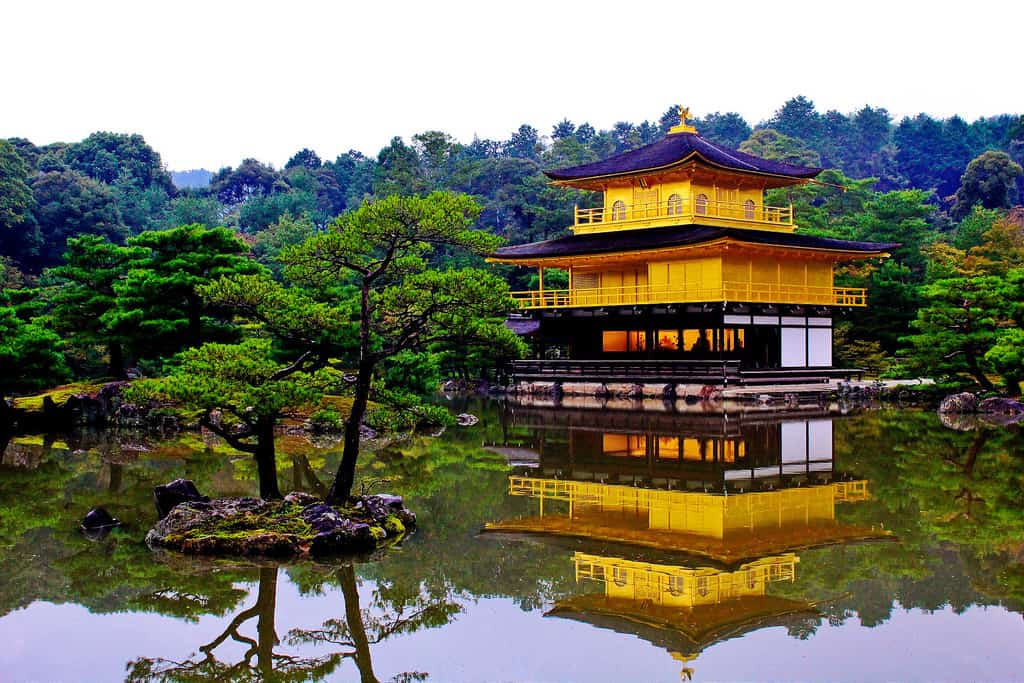 IF YOU ENJOYED THIS PHOTO, PLEASE SHARE IT!