Chinese New Year is the most important holiday in Hong Kong. And with the official celebration kicking off tomorrow, today has been quite the busy day for many as they prepare for this important event.
That's right– before you can receive your lai see, watch fancy parades and throw oranges into ancient trees, there is a lot of preparing that goes into Chinese New Year celebrations!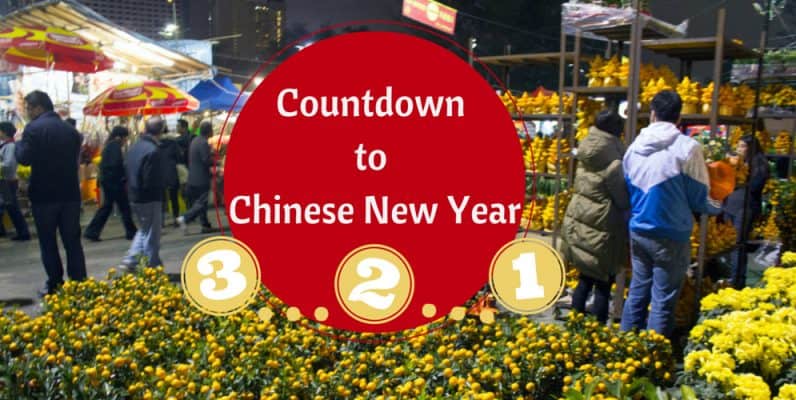 Although we spent a majority of our Chinese New Year's Eve at Disneyland, we still did our fair share of prepping as well.
So how does one prepare to celebrate a holiday you ask? There are several traditional activities that are necessary in order to properly prepare for Chinese New Year.
Cleaning
Before Chinese New Year is officially here, everyone gives their homes a thorough spring cleaning. Always sweep towards the door, as this will sweep away any bad luck from the previous year.
And the first few days of Chinese New Year you are not supposed to do any cleaning. It may wipe away your dust, but it will also wipe away any good luck for the new year.
Decorating
After the apartment was all nice and clean, it was time to decorate! Decorations are usually red since that color is considered lucky. Paper cutouts are often hung above doors and in windows for the New Year.
Usually this time of year you can just walk down the street and all the shops will begin selling CNY decorations.
And it's not just homes that decorate. Much like during Mid-Autumn Festival, businesses, parks, and basically everywhere across Hong Kong will be covered in decorations!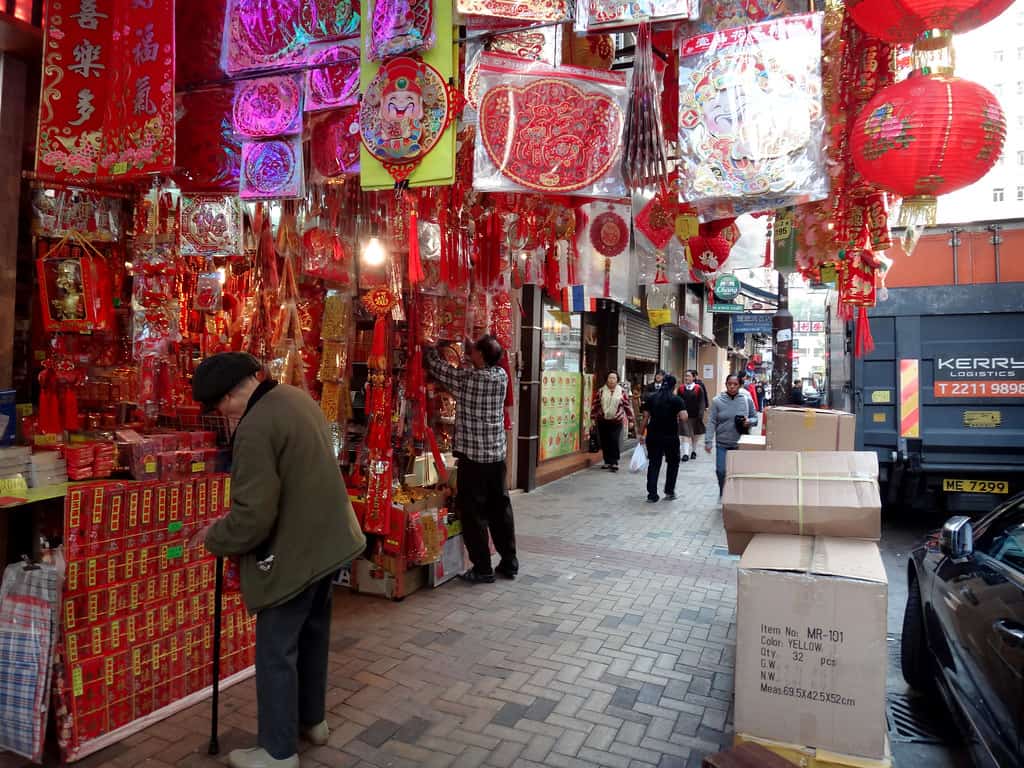 Visiting the Flower Market
Flower markets, of Lunar New Year Markets, are set up all throughout Hong Kong during the week before Chinese New Year. Traditionally it is a must to visit these markets, even just for looking around, but be prepared for crazy crowds.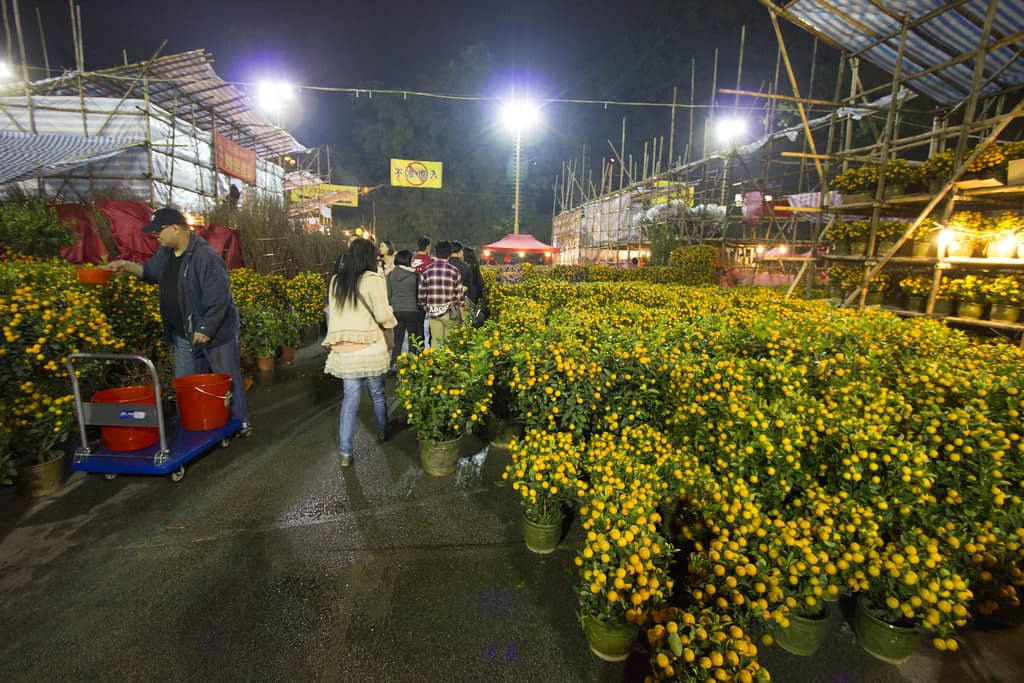 Here vendors sell all sorts of auspicious flowers such as gladiolas, bamboo, pussy willow, as well as auspicious fruit trees like mandarin oranges and solanum mammosum.
Besides plants, you can also find plenty of New Year decorations, snacks and toys.
After walking around the market a while, we finally picked out the perfect plant for our home– a purple orchid.
Reunion Dinner
One of the most important traditions is for families to gather together for reunion dinners on Chinese New Year's Eve. A Chinese New Year reunion dinner wouldn't be complete without eating some oranges, which symbolize wealth and luck.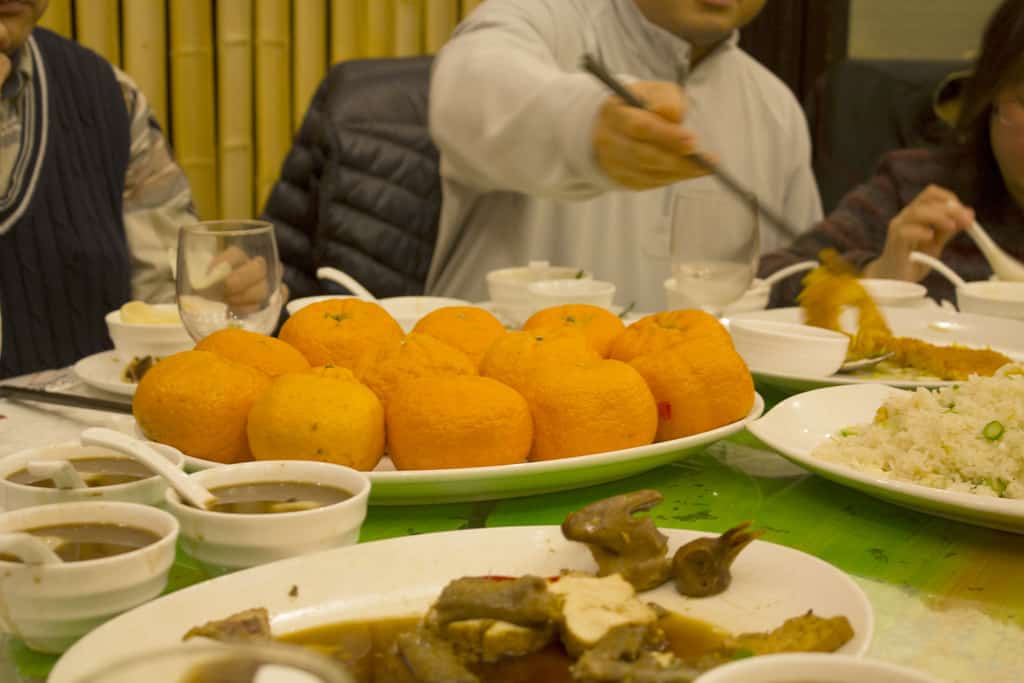 Our dessert was tong yuen. The name sounds similar to the word "reunion", which is also symbolized by its roundness- a must eat at any reunion dinner.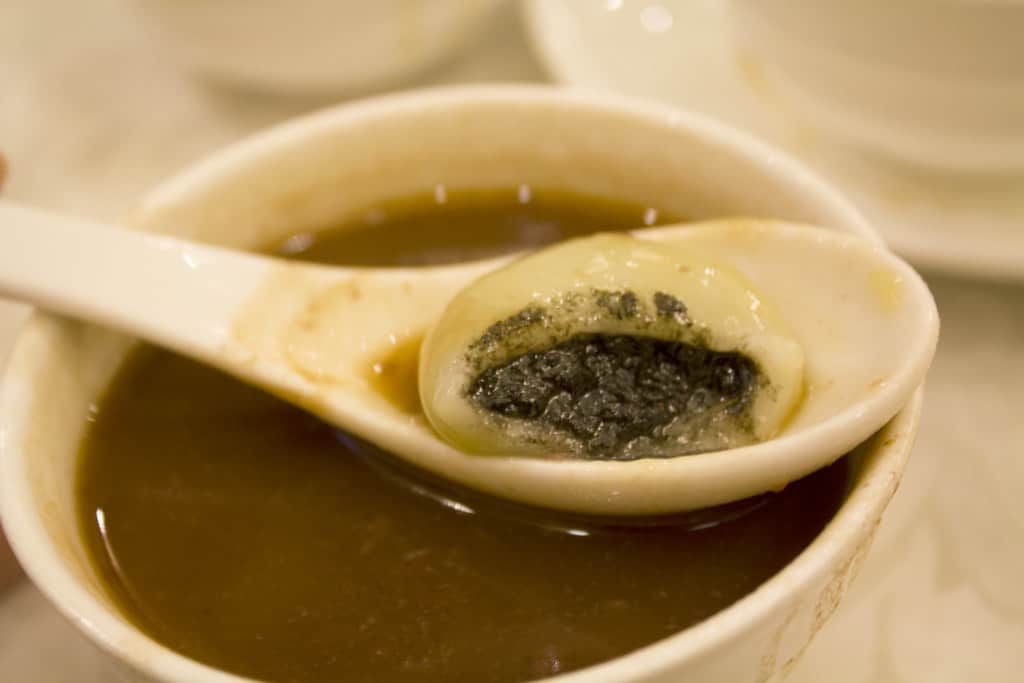 How do you prepare for the New Year?