The xiao long bao (小笼包) is a regional specialty of Shanghai. Street stalls all around the city sell the delicious dumplings, but the best we found were at Din Tai Fung, a Michelin starred restaurant from Taiwan.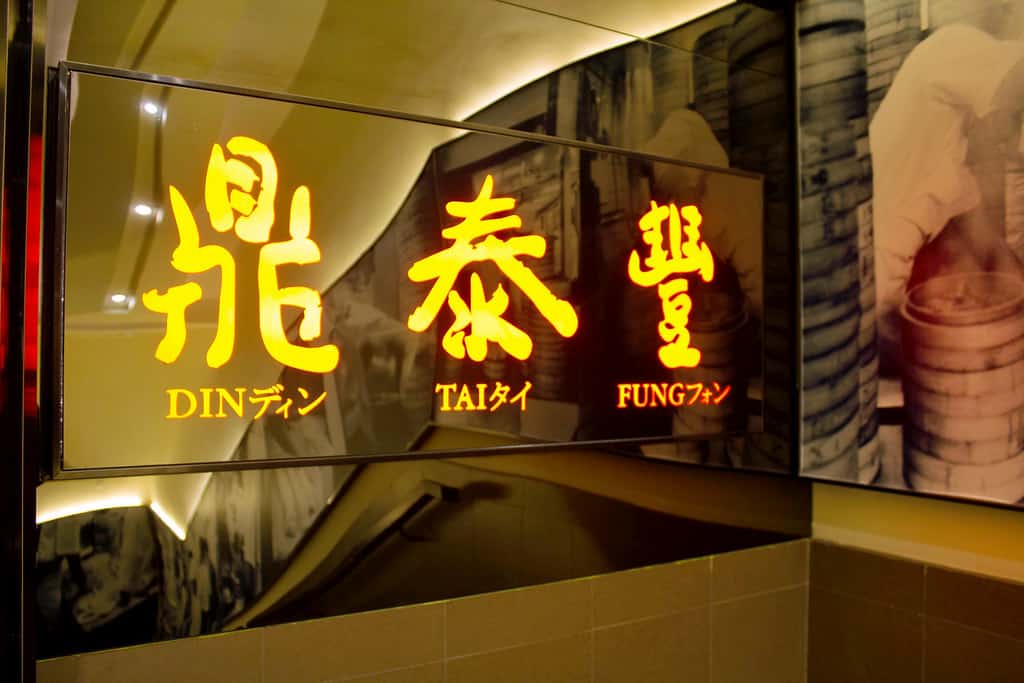 As xiao long bao are not typically eaten as main dishes, we ordered a few other items to go along with our dumplings.
I gazed along the menu, and only recognized a few items– that unfortunately were automatically eliminated from my options due to my allergies. Not knowing what exactly I was in for, I took a chance and ordered 紅燒牛肉湯面, which is like a beef brisket noodle dish.
When the dish was brought out, I poked it with my spoon. The beef brisket was actually mainly tendon. Jiggly, beefy tendon. I decidedly made Johnny take the first bite.
Watching him enjoy the dish, I finally gave it a go, and to my surprise, it was delicious. The beef had a great flavor and was very soft– even the tendon tasted very flavorful once I got over the texture issue. The noodles were firm, yet soft.
Since trying this dish at Din Tai Fung, it has actually become one of my favorite foods to eat in China (including in Hong Kong).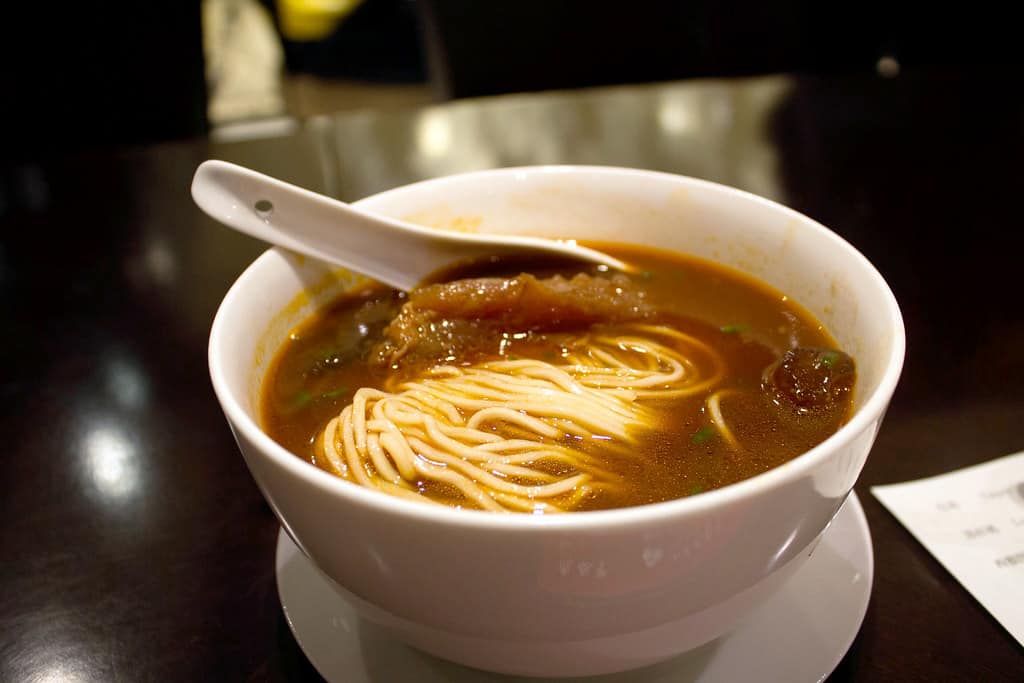 Johnny had ordered a bowl of wontons for himself. Each wonton was massive and contained two full-sized shrimp inside.
While I didn't try it due to my shrimp allergy, Johnny vouched on its deliciousness.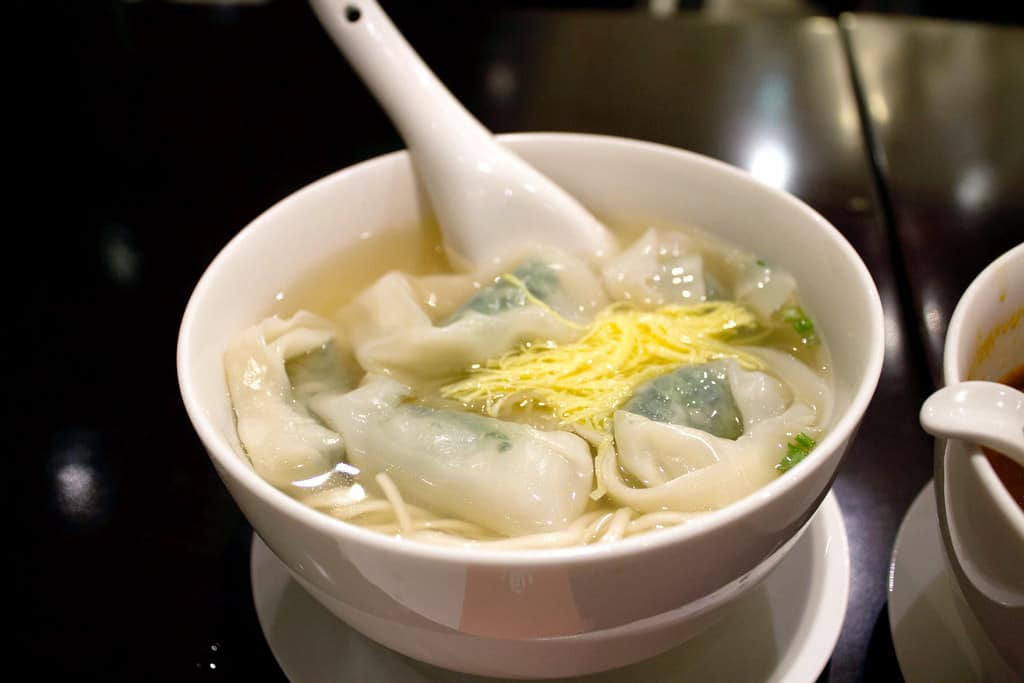 Once we finished our noodles, our server promptly took the bowls away and replaced them with what looked like mini teapots.
Vinegar and soy sauce– along with a small dish of fresh ginger. We were instructed that we would be using these for the xiao long bao, whether we wanted to or not.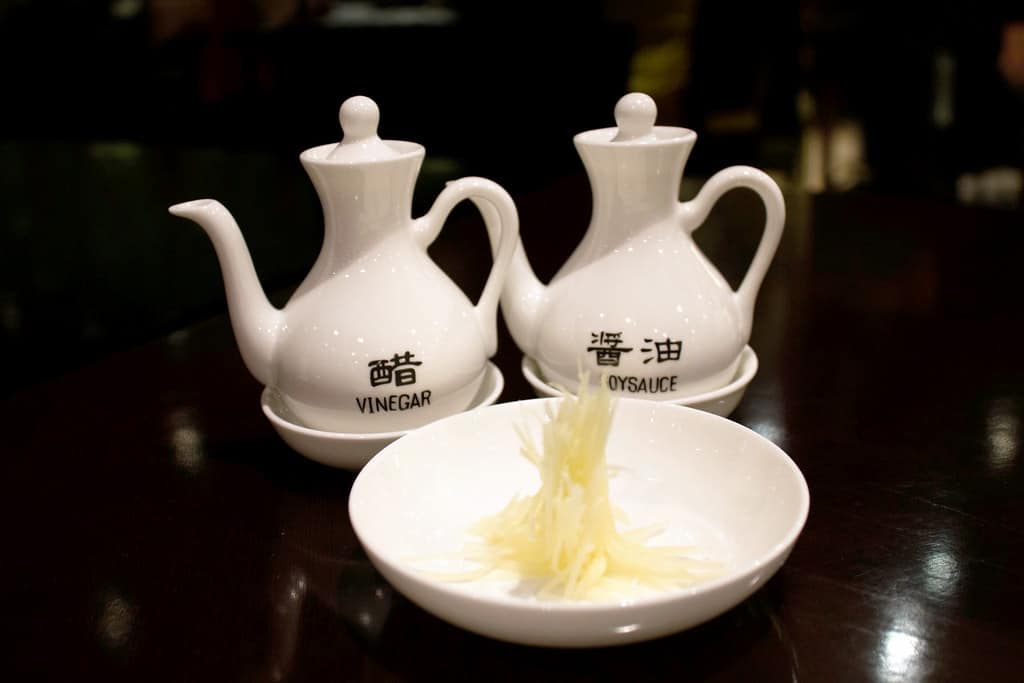 Our server asked if we had enjoyed xiao long bao before and knew how to eat it. Apparently xiao long bao are not simply dumplings you plop in your mouth and enjoy. In fact, there is a lot of debate on the proper way to fully enjoy the experience of eating xiao long bao.
She then proceeded to hand us a laminated step-by-step guide for how to properly eat xiao long bao.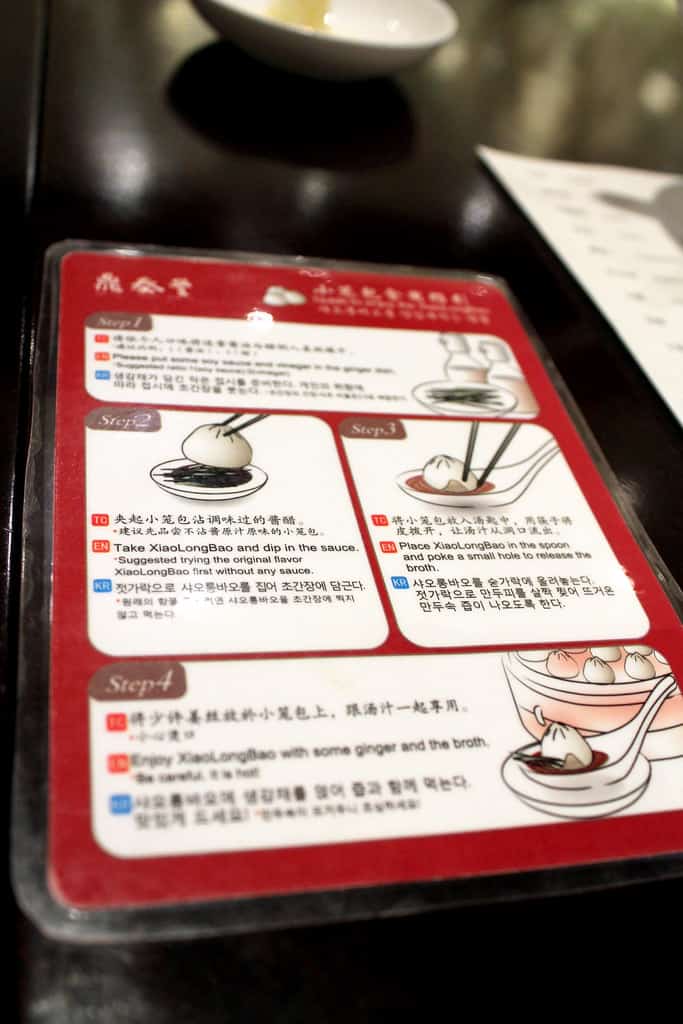 Finally, the time had come for what we had been waiting for. The basket of xiao long bao were placed in front of us. They were so fresh, there was still enough steam for my glasses to begin fogging up.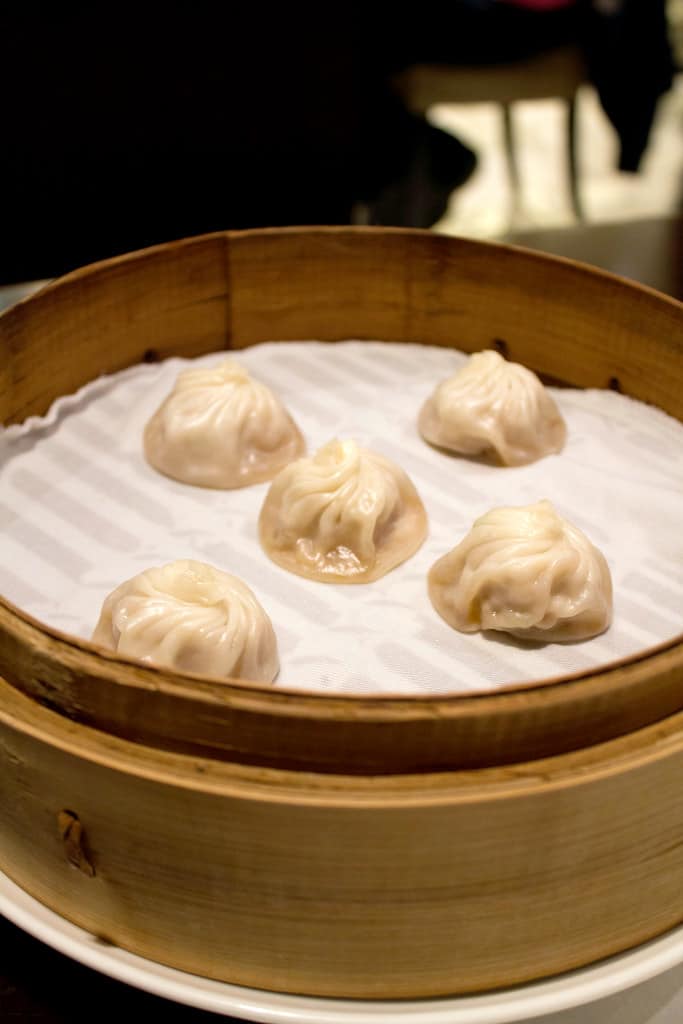 After carefully picking one up with my chopsticks, ensuring not to break it open, I began following the instructions from the guide. I dipped it in a mixture of vinegar, soy sauce and ginger, before placing it in my spoon.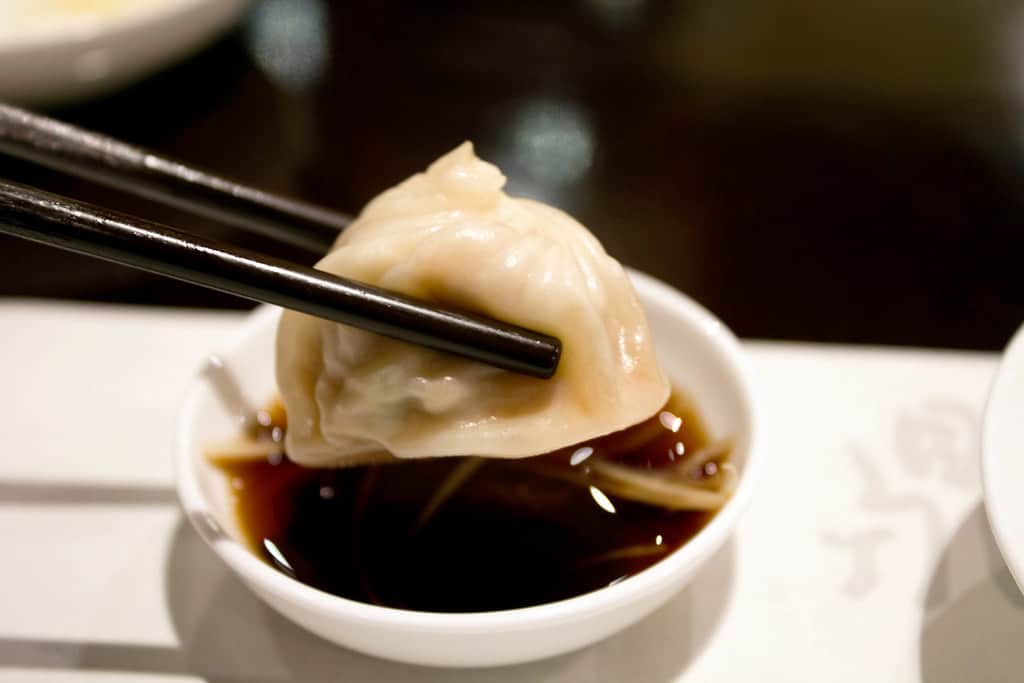 With my chopstick, I poked a small hole through the dumpling's delicate wrapper and watched as all the soup broth began leaking out. From there, the entire dumpling was expected to be eaten in one go.
Although I attempted it, my mouth was far too small and the dumpling far too hot to do so. Instead I ended up eating it in small bites, probably offending xiao long bao aficionados everywhere. But even still, the taste was perfect.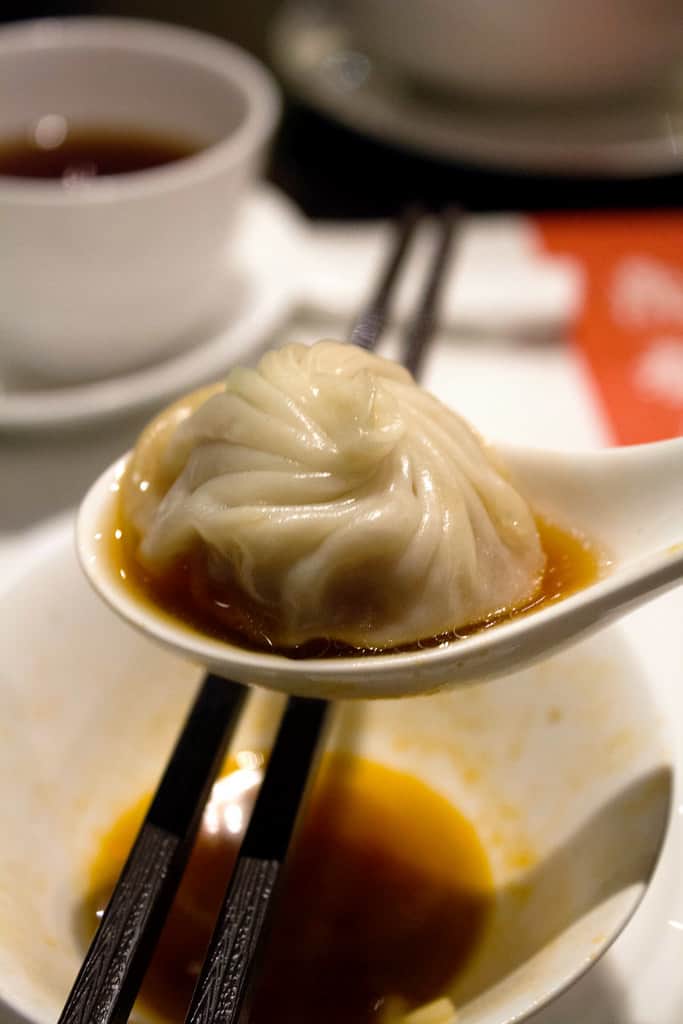 The shot of soup, when mixed with the vinegar and soy sauce was a perfect combination. Inside, the pork was soft and juicy, and the dumpling wrapper was so thin it almost melted in your mouth.
Regular dumplings have become a thing of the past now that I've tried xiao long bao. They are certainly a Shanghai experience not to be missed.
Do you dumpling?