Every Friday I'll be sharing a photo from someplace in my travels.
This week's photo is of the Dragon and Lion Dance Extravaganza 2014 in Hong Kong.
After being unsuccessful the past few years, I finally made it to this famous event in Hong Kong. On New Year's Day we watched Dragons and Lions dancing their way through the streets of Tsim Sha Tsui.
Once a routine was finished, the performers would run up into the crowd where they would be swarmed by people trying to rub the lion's head for some luck in this new year.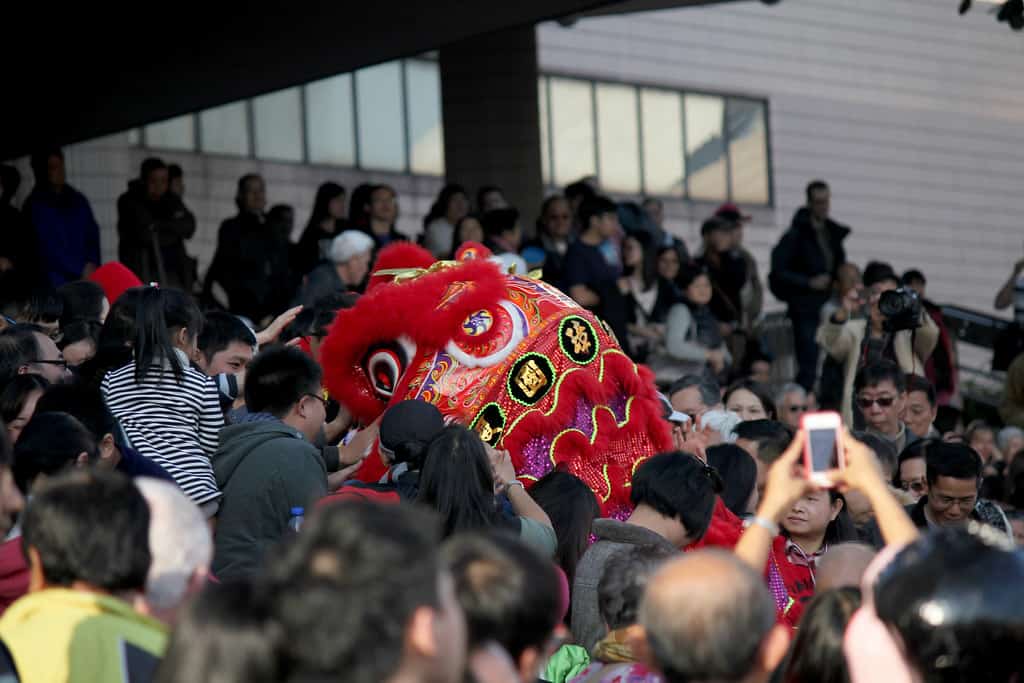 IF YOU ENJOYED THIS PHOTO, PLEASE SHARE IT!