Hong Kong is nothing more than a dot on the map and no longer even an official country, yet from its sights to its food to its people, it's an impressive place. Yesterday Hong Kong set out to achieve another Guinness World Record–and was successful.
On January 1st over 800 auspicious animals took part in Hong Kong's Dragon and Lion Dance Extravaganza 2013. People paraded the streets from Canton Road down to Centenary Garden with dances from five traditional celestial guardians, including the Golden Dragon, Southern Lion, Northern Lion, Chinese Unicorn and Pixiu.
In 2011, this event broke the record for the "Largest Lion Dance", which required 2,222 participants. This year they broke the record for the "Largest Chinese Unicorn Dance".
Unfortunately I was unable to attend due to health reasons, but there will be plenty more Lion and Dragon dances to show my support at, seeing as Chinese New Year is right around the corner.
Congratulations Hong Kong on yet another Guinness World Record!
HERE ARE SOME OF THE MANY OTHER IMPRESSIVE WORLD RECORDS OF HONG KONG
Longest Outdoor Covered Escalator System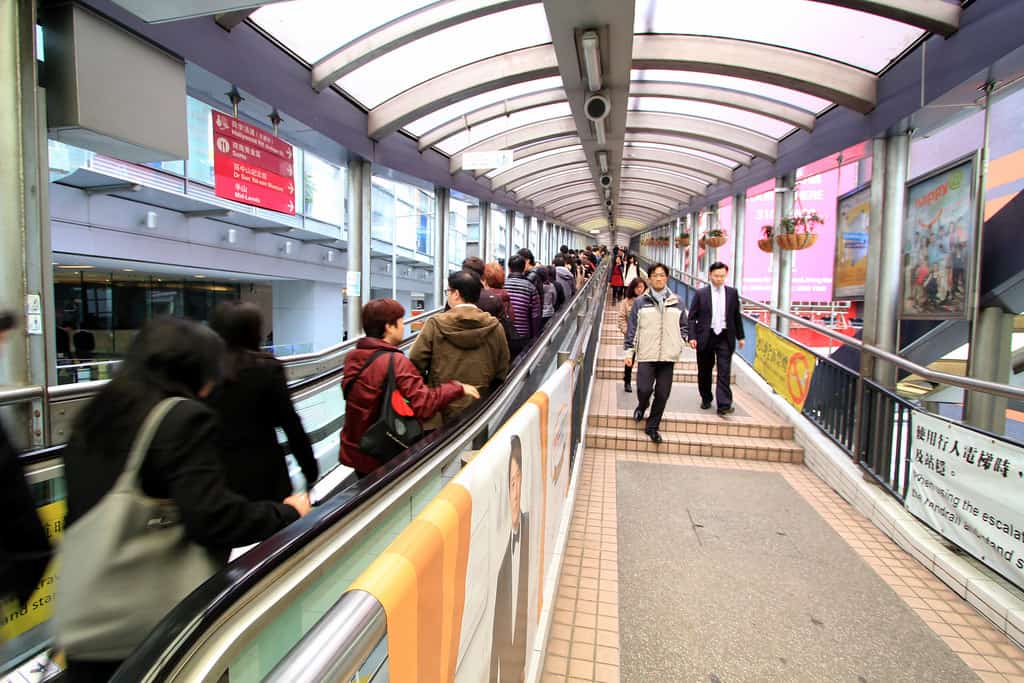 The Mid-levels escalators in Central were built to help people during their daily commutes, and they see over 55,000 people per day. They cover a total distance of 2,625 feet and reach a top elevation of 443 feet. The total travel time takes 20 minutes if you were to stand still, although most people walk to make the trip faster. If you're planning to visit, make sure you choose your time of day carefully!
The escalator only runs uphill after morning rush hour ends at 10:30am–that would be a lot of stairs to climb otherwise.
Longest Outdoor Escalator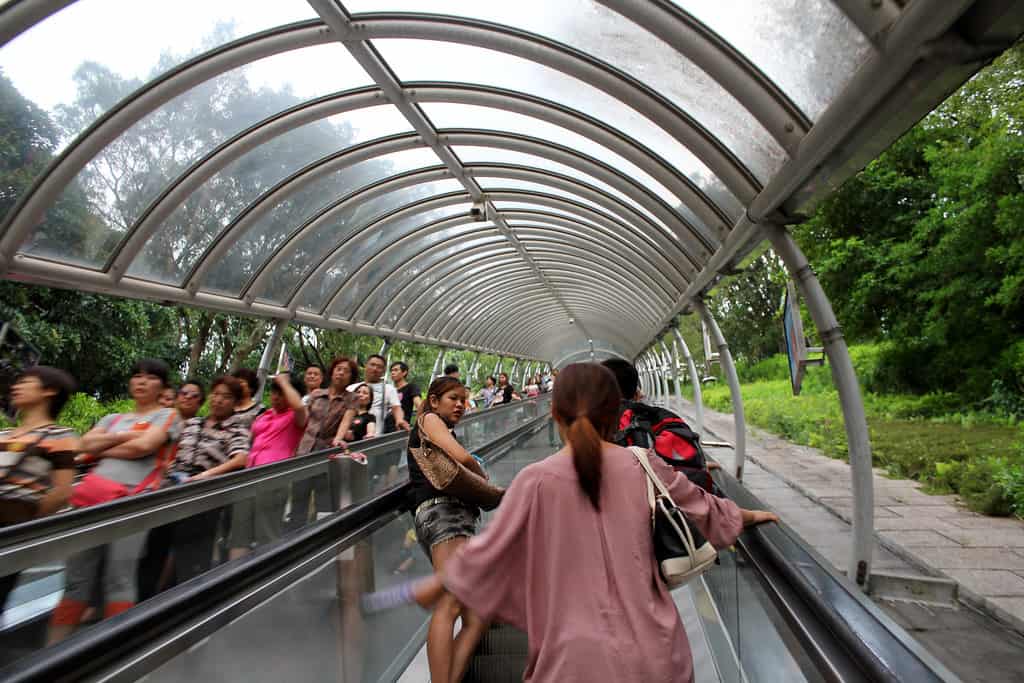 With Ocean Park being built into a bunch of hills and mountains, escalators help visitors get to various sections of the park. The longest of the escalators runs a crazy 738 feet long and is completely weatherproof. The total ride takes 2.5 minutes, so you'll have plenty of time to enjoy the surrounding scenery or take touristy photos.
Longest Indoor Escalator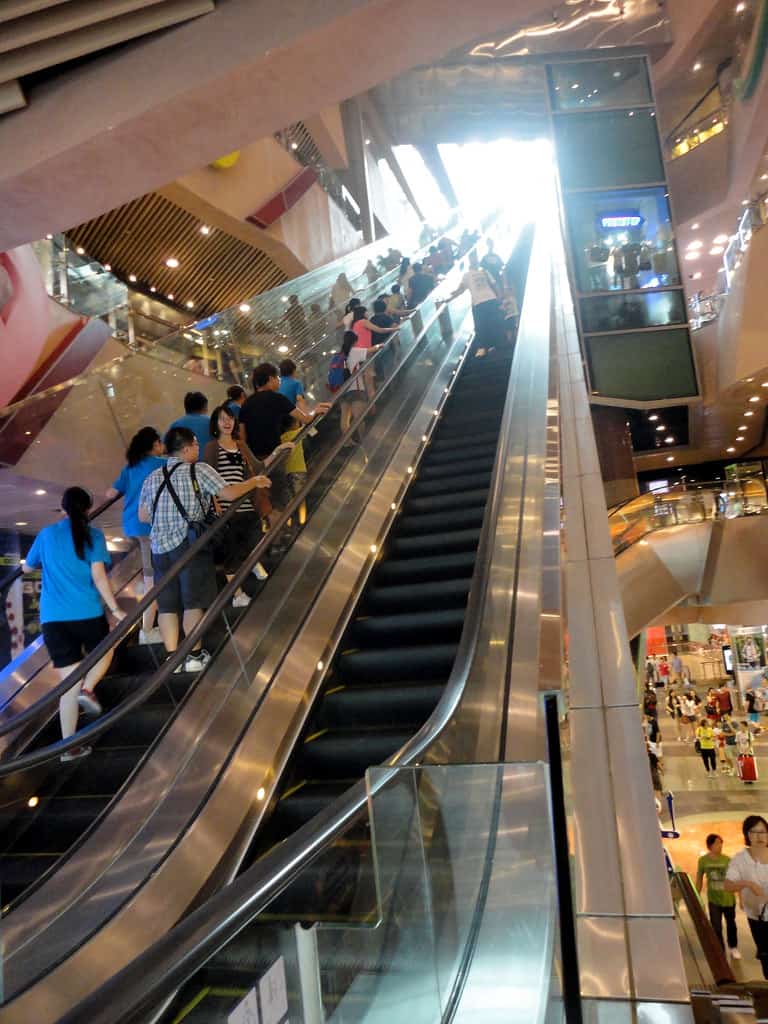 By now you must be thinking Hong Kong has some weird affinity for escalators–and maybe you're right. Either way, the longest indoor escalator can be found at Langham Place mall in Mong Kok. The mall is comprised of 15 floors and the escalator heads straight to the top, so make sure to take one of the side elevators if you are only needing to get to one of the lower floors, otherwise it'll be a long walk down.
Longest Suspension and Rail Bridge
The Tsing Ma Bridge opened in 1997 is 4,518 feet long. This famous bridge is used for both road and rail traffic, making it the longest bridge of its kind. It would not be the world's longest sole suspension bridge, however it would still be the world's longest rail bridge.
Highest Ratio of Land Conserved for Parks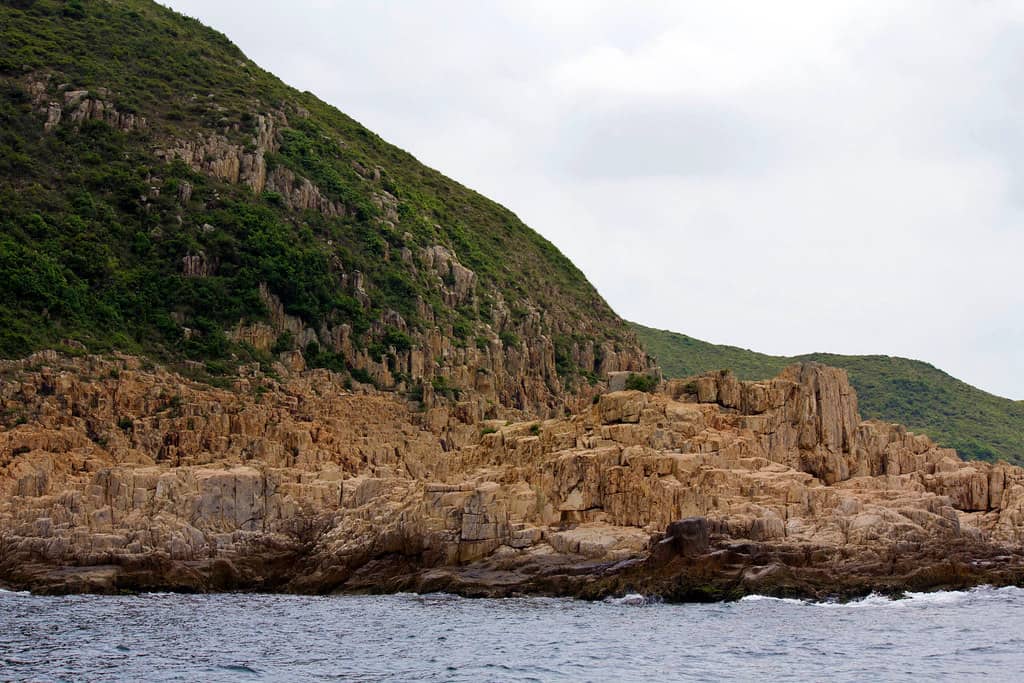 Hong Kong is very small, roughly the size of Chicago and its suburbs, a majority of the land not livable. Over 40% of Hong Kong territory is set aside for country parks– no wonder Hong Kong is so densely populated!
Tallest Outdoor Bronze Seated Buddha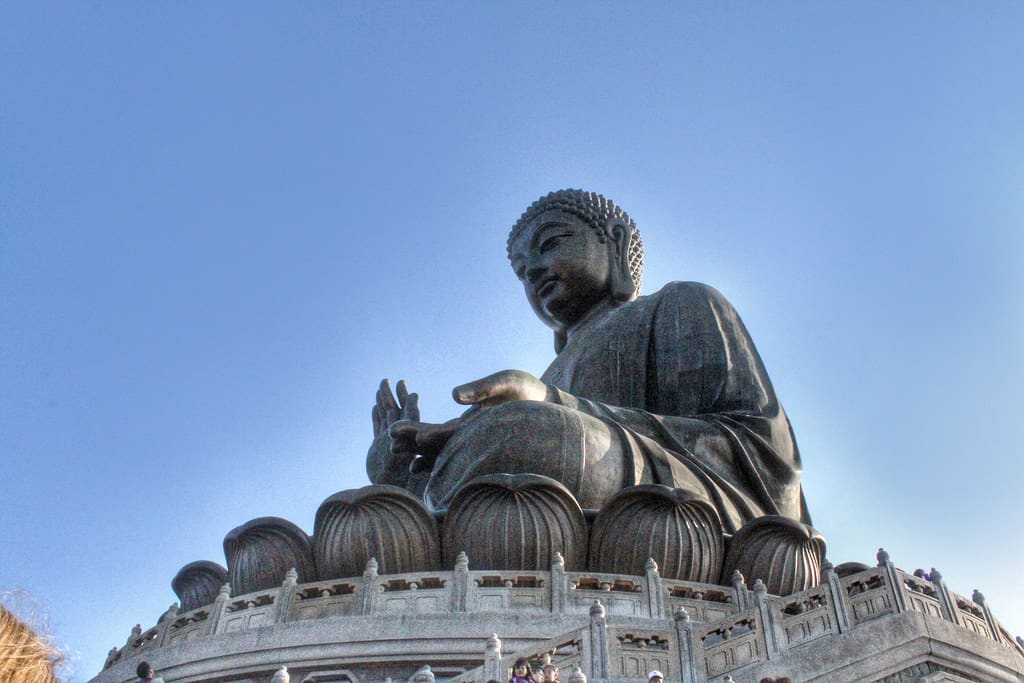 Tian Tan, also known as Big Buddha, was completed in 1993 a top Lantau Island. The statue reaches 112 feet tall and can even be see from Macau and mainland China. Lately Big Buddha has become one of the top tourist attractions in Hong Kong.
Only Exclusively Double-Decker Tram System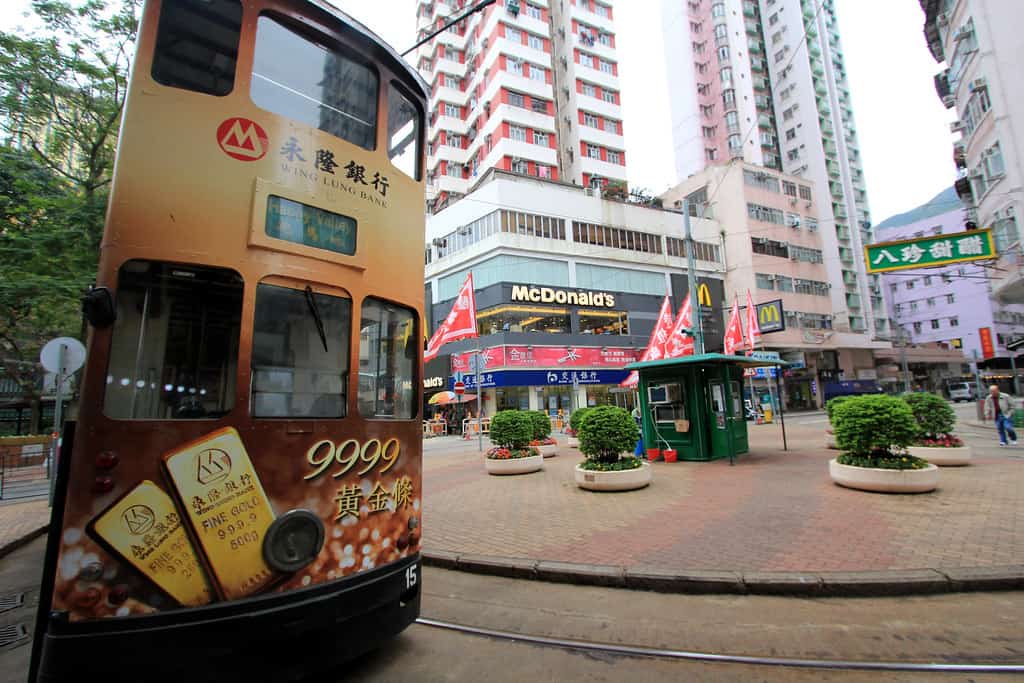 The tramway began operation in 1904, making it one of the first forms of public transportation in Hong Kong. Ever since the beginning, the trams have always been double-decker trams, called "ding dings" by the locals.
Highest Per-capita Ownership of Mercedes Benz and Rolls-Royce Vehicles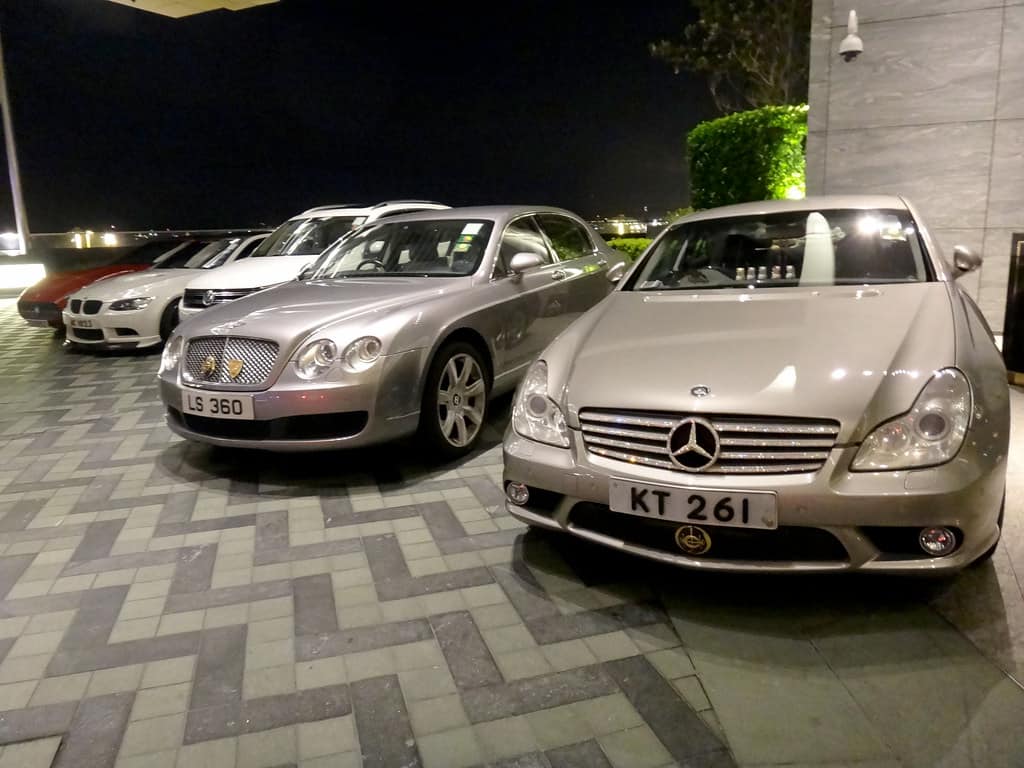 More Louis Vuitton stores in Hong Kong than in Paris can only mean one thing–Hong Kongers love luxury. One in every six cars owned in Hong Kong will be a Mercedes Benz, and one in every 250 will be a Rolls-Royce.
Largest Permanent Light and Sound Show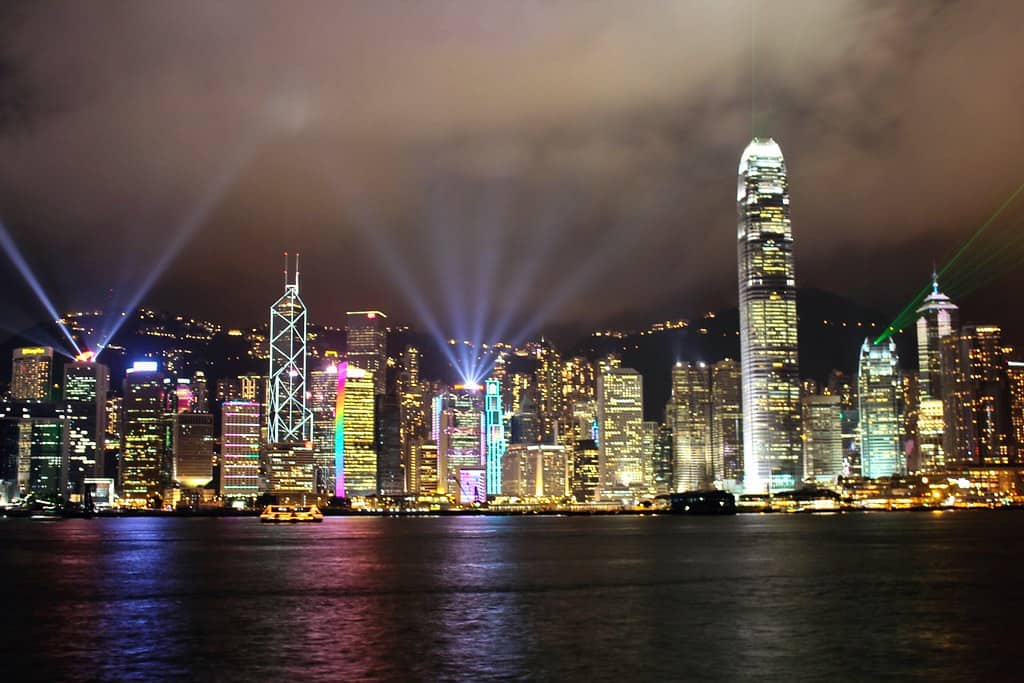 "A Symphony of Lights" is a popular tourist attraction featuring a light and sound show that incorporates 44 buildings across the beautiful Hong Kong skyline. The show has brought over four million visitors thus far and can be viewed nightly at 8pm.
Smallest Disney Theme Park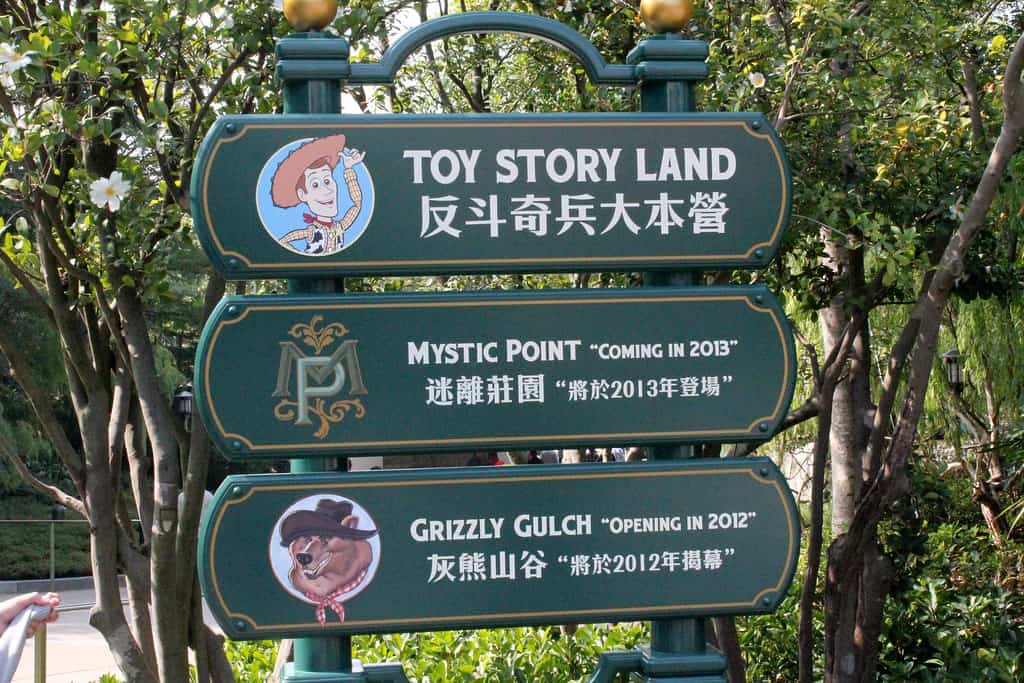 Although not a record to celebrate, it's a record nonetheless. Hong Kong Disneyland is the smallest of all the Disney theme parks, which calls for much criticism. Even after two previous expansions and a 3rd opening early 2013, the park still remains extremely small in comparison to all the others.
Highest Per-capita Horserace Betting Turnover
It's no secret that Hong Kongers love to gamble. The Hong Kong Jockey Club has shops set up everywhere throughout the country. The HK Jockey Club is Hong Kong's largest single tax payer, and it is also Hong Kong's largest employer. More money is gambled at a Hong Kong racecourse in one night than in one year in the UK.
Longest Television Display
After learning how much Hong Kong loves gambling, it won't come as a surprise that the longest TV is at the Sha Tin racecourse. At 231 feet long its width is equivalent to a Boeing 747 jet, and can provide a great view of the races from anywhere in the stands.
Most Expensive Place to Buy a Home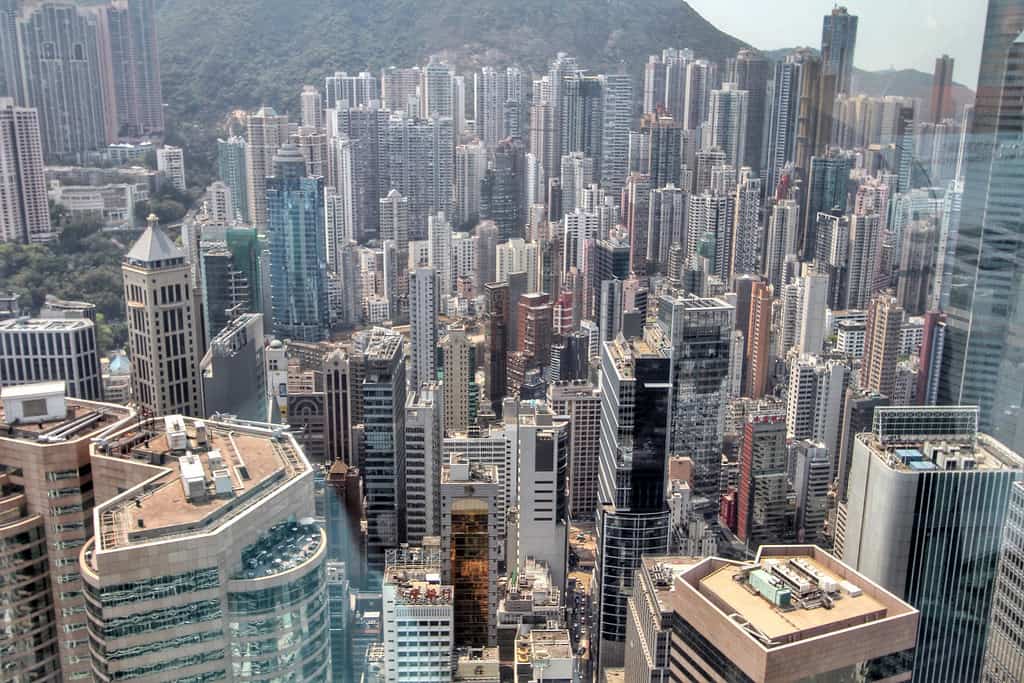 This past November, an apartment sold in Hong Kong for $60 million USD, making Hong Kong the new most expensive place to buy a home. With land and real estate prices on the rise, many people are being forced to live in cheap "cage" homes.
Most Densely Populated Island in Asia
Asia is known for being densely populated, but that still can't compare to Aberdeen Island. Also known as Ap Lei Chau, this Hong Kong island is only 0.5 square miles and yet it contains 80,000 people…yikes!
Longest Life Expectancy
Despite the crowdedness, the expensive real estate, and the bad air quality of Hong Kong–a recent study shows that the longest life expectancy goes to Hong Kong women. The previous title was held by the Japanese, who had been number one since 1985. The official life expectancy of Hong Kongers has reached 86.70 years old.
WHAT FUN RECORDS DOES YOUR COUNTRY CURRENTLY HOLD?