Every Friday I'll be sharing a photo from someplace in my travels.
This week's photo is of the colorful rickshaws of Melaka.
Situated half-way between Kuala Lumpur and Singapore, the state Melaka (Malacca) makes a great day trip from either city. Traces of its Portuguese and Dutch history can still be found throughout the city, making it one of Malaysia's two culture hubs.
Artsy shops and historical sites are the main draws of Melaka, but for me it was the colorful rickshaws found touring the streets. Decked out in flowers, gaudy decorations, and tons of Hello Kitty, these rickshaws certainly added character to the city.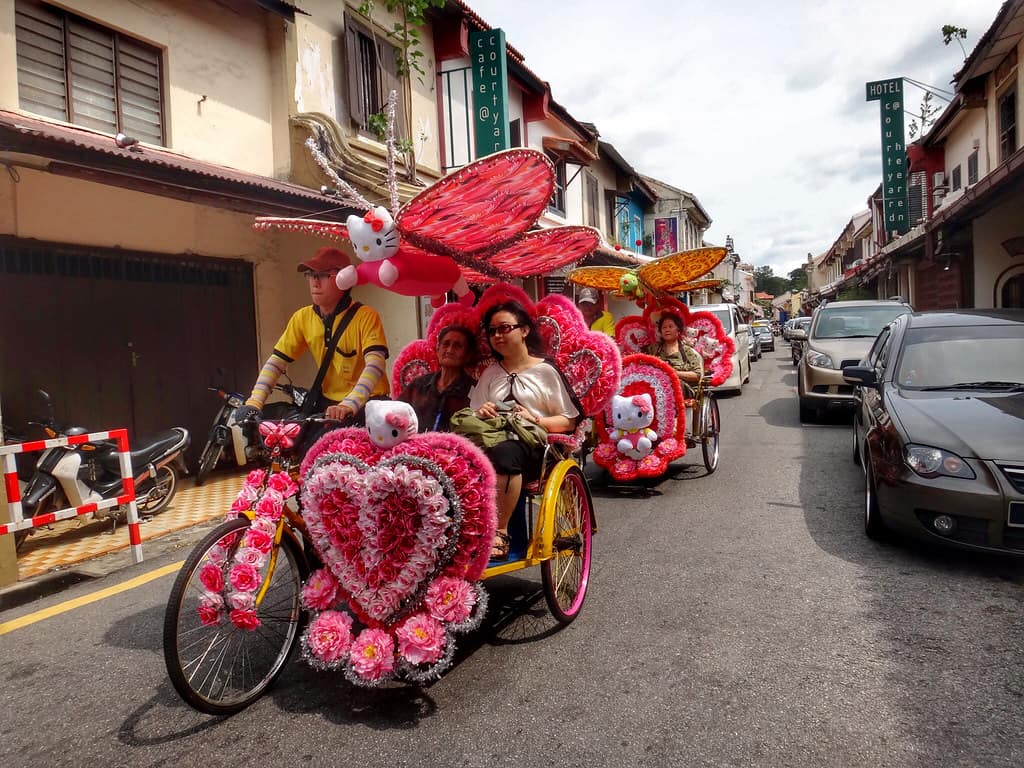 If you enjoyed this photo, please share it!