Don't be fooled into thinking Kuala Lumpur isn't worth a long visit, as there is actually quite a lot to do there. I could have easily spent a week there if I wanted to visit all the main tourist destinations, and to explore the culture and cuisine a bit deeper.
Even if you do find yourself getting a little bored in KL, there are plenty of great day trips that you can take for a nice change of scenery. I was lucky enough to go on two separate ones, but today I'm going to tell you five easy day trips from Kuala Lumpur worth taking.
PUTRAJAYA
Not a lot of people pay a visit to Putrajaya, but I think that will start to change soon. Located 25 km south of Kuala Lumpur, it's the new capital city and administrative center for the Malaysian government.
There is beautiful architecture and gardens to be seen here that shouldn't be missed, especially the Putra Mosque. Painted in light pink hues, this mosque sits picturesquely on a lake and looks particularly stunning at sunset.
Getting there: The fastest way is by the KLIA Transit train from KL Sentral Station to Putrajaya Station for RM9.00.
BATU CAVES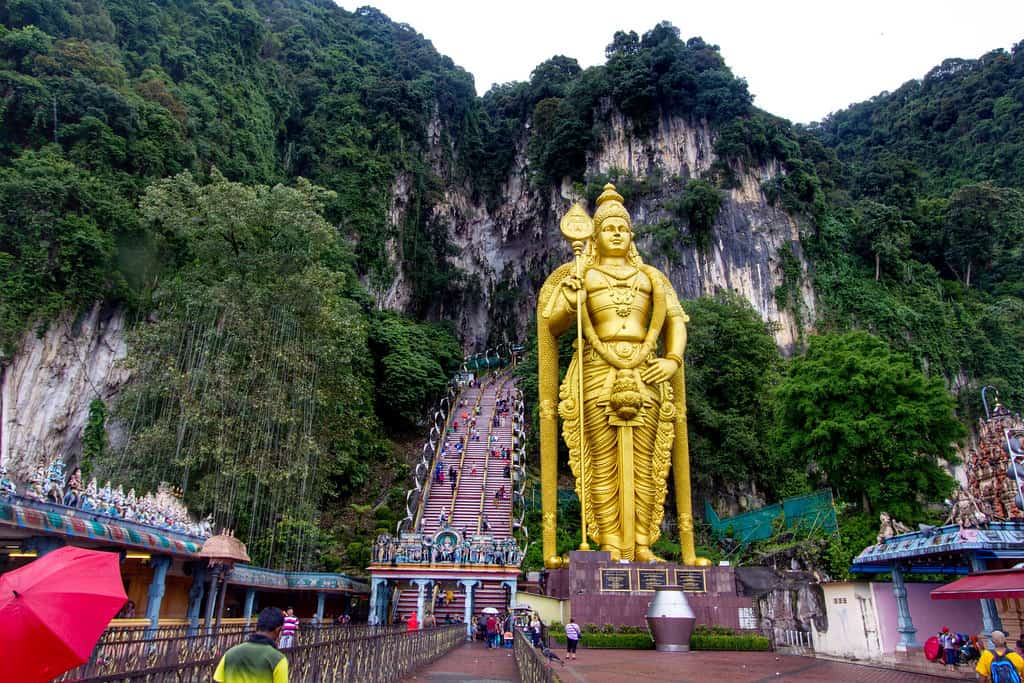 The Batu Caves is easily the most popular day trip option as it's only 13km from the city and easily accessible by the train or bus.
The shrine is dedicated to Lord Murugan, a Hindu deity, and you'll be greeted by the 143-foot-high gold statue of him upon your arrival. There are actually three different main caves, but to get to them, you'll first need to climb 272 steps while warding off potentially aggressive monkeys!
I personally found inside the cave to be a little underwhelming, but if you can go during a festival I've heard it's much better. Despite this I still really enjoyed seeing the cave from the outside and of course, the cute monkeys.
Getting there: The easiest way to get to Batu Caves is to take the KTM Komuter train from KL Sentral Station to Sentul Station for RM1.00.
GENTING HIGHLANDS
It's no secret, Kuala Lumpur gets hot. I mean, really hot. It's oppressive. With no beaches that close to cool down at, one of the best places to go is Genting Highlands.
Located high above the clouds, to get to Genting Highlands you need to ride on the longest sky cable car in all of Asia, which runs a whole 3km. Once there you'll have a choice of visiting your choice of touristy resorts, theme parks, casinos, you name it.
For those looking for a quieter time, there are also great jungle trails and beautiful, lush scenery.
Getting there: Use the Genting Express Bus Service from KL Sentral Station. Tickets cost RM10.30 but this price also includes the Skyway cable car fare.
MELAKA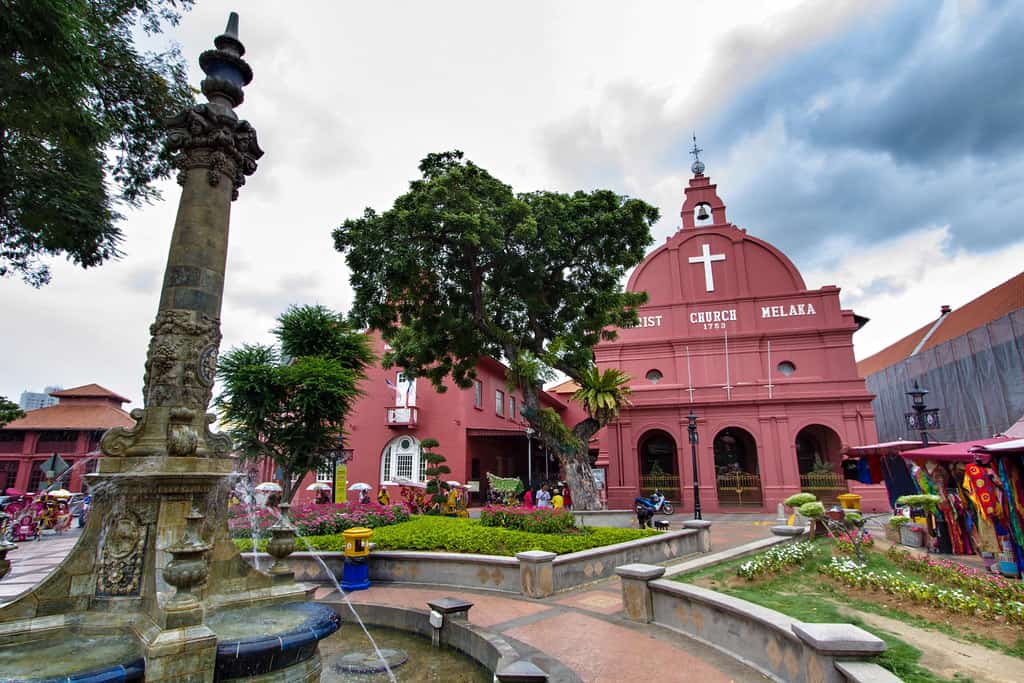 Melaka has been colonized by the Portuguese, Dutch, and British over the past centuries, and there is plenty of evidence of this past that remains today. Small enough to explore by foot, there is plenty to see and discover at this UNESCO World Heritage Site.
It might be a bit touristy, but in a good way. Apart from the diverse architecture, there is also a large art scene with galleries lining the streets, and a unique local cuisine to experience called Nyonya, which is not found anywhere else.
Getting there: Comfy coach buses run every 30 minutes from Terminal Bersepadu Selatan for around RM10.
KUALA SELANGOR
The Kuala Selangor Nature Park is almost three square kilometres of forest reserve, particularly well known for its mangrove swamps, which are some of the largest in Malaysia.
Also in Kuala Selangor are the famous kelip-kelip, or fireflies. These beetles synchronize their light emissions, causing large flashes of light. Drifting down the Selangor River in a traditional sampan at night with thousands of pulsing lights around you is incredibly romantic. This is one of the only places in the world where you can experience this sight.
Getting there: Booking a tour is the most convenient way to get there. Otherwise, plan on taking a bus there and then taxi home as the bus stops running too early to enjoy the fireflies.
HAVE YOU BEEN TO ANY OF THESE PLACES? WHICH DAY TRIP WOULD YOU CHOOSE?