The Philippines is an island nation made up of over 7,000 islands– yes, you read that right, seven thousand. 7,107 islands to be exact, and only around 2,000 of them are inhabited.
At over 22,500 miles, it's ranked 4th in the world for the length of its coastline, and all that coastline can only mean one thing– beaches. It's not difficult at all to find a beautiful beach to relax on there, especially if you go island hopping, so I knew we wanted to visit during summer to enjoy them.
Summer in the Philippines lasts from March until May. The weather during this time is usually hot, humid but thankfully free of heavy rain and typhoons. With children on vacation from school, most people enjoy spending this time traveling around their home country, cooling down at shopping malls, or of course, lounging on the beach.
It was the perfect time of year to visit, and even though we only had a few days to spend there, we still did a lot and had a great introduction to this amazing country. So before I talk all about what we got up to while we were there, I wanted to give you my first impressions of the Visayas:
DAYS BEGIN EARLY AND END LATE
Whether we were heading out to explore at 5am, heading to the airport at 3am or returning to our resort at 10pm, people were always out and about.
People often wake up early to do all their household chores before it gets too hot so that they can rest and siesta in the afternoon. Small market stands and local shops never seemed to close no matter what time of day we passed by.
Groups of friends were still standing around hanging out and the nightlife at local bars was still going strong even at 3am.
We wondered when people actually slept around here, because it seems they don't. It's no wonder why they call the Philippines the country that never sleeps!
LIFE IS LIVED OUTSIDE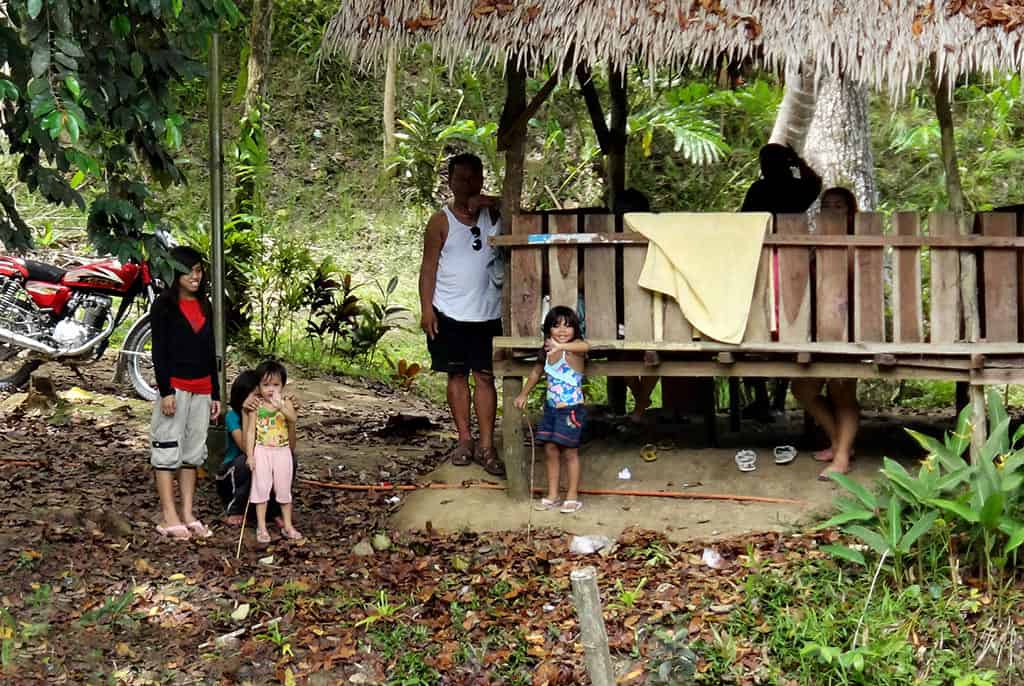 The Philippines is hot in summer. Like, really hot. Yet most people seem to spend most of their time outside.
Most Filipinos don't have air conditioning, so I guess it doesn't really matter if you stay inside or out, especially since outside has plenty of shade from all the lush palm trees and flora.
People were always outside playing games, at the beach or even just taking a nap on their tricycles.
Of course, if you really need a break from the heat most people will pay a visit to one of the many air-conditioned malls downtown Cebu City.
GOD IS NUMBER ONE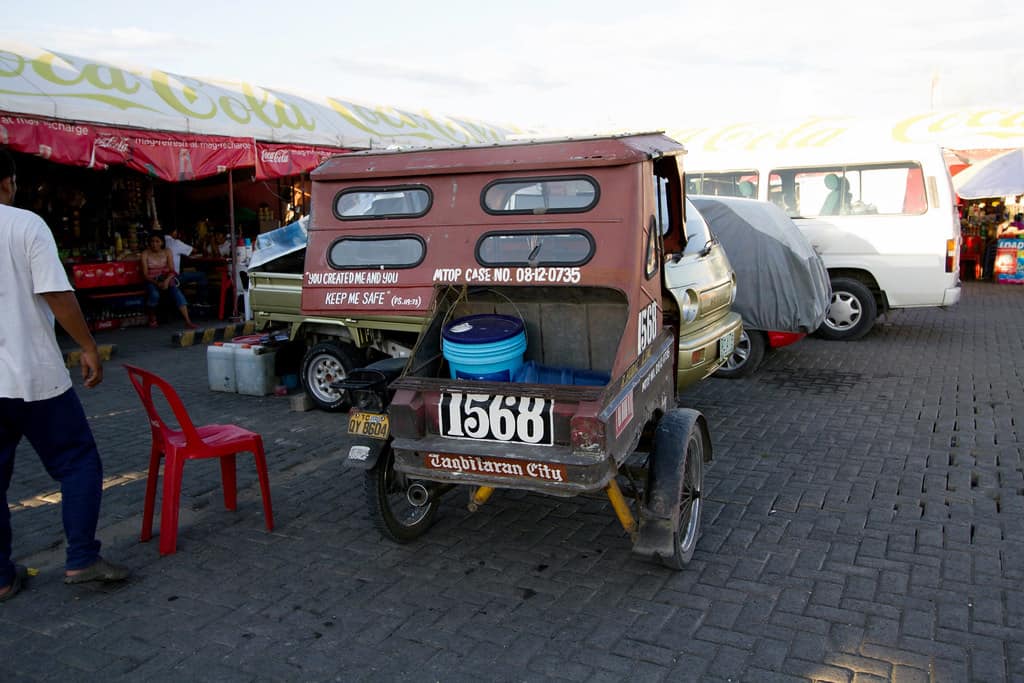 90% of Filipinos are Christian, with 85% being Roman Catholic in particular, and it shows. Religion can be seen everywhere throughout the country.
Almost every calendar we saw hanging on the walls featured depictions of Jesus, even in government offices and airports. Shops and homes often had religious figures decorating both the inside and outside, and the tricycles roaming the streets had Bible scriptures printed on the backs of them.
We were especially surprised upon boarding our ferry to Bohol, that before leaving port they played a prayer over the intercom with accompanying video on the TVs.
LIFE IS SIMPLE, BUT PLEASANT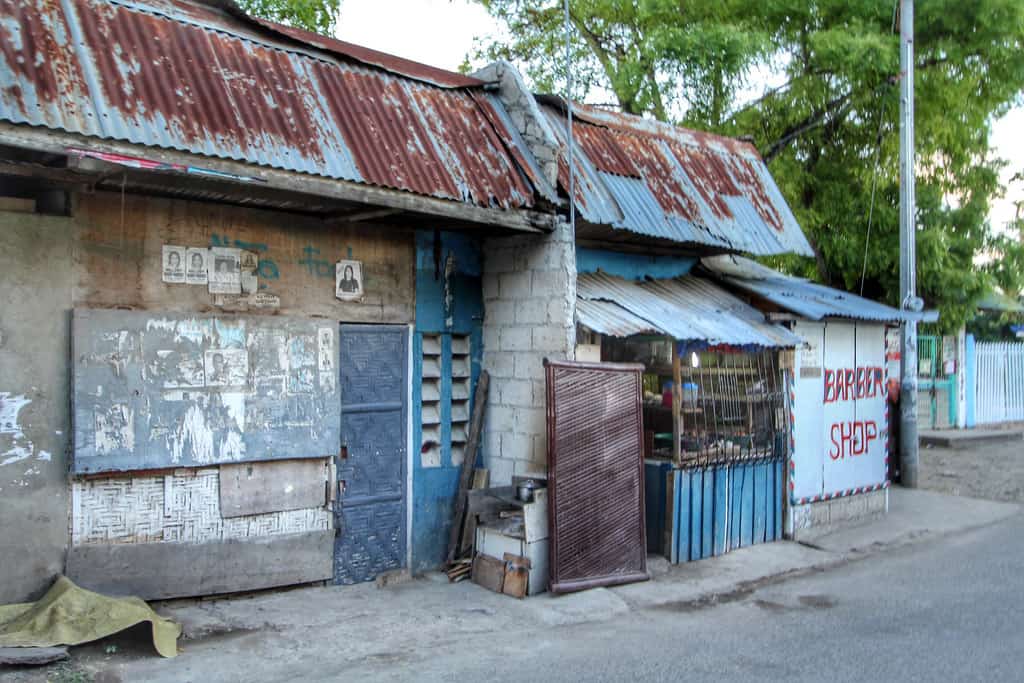 We stayed outside the city, so every time we were driving back to our hotel we would pass through areas where people literally slept on the dirt floor in shacks made from bamboo and leaves. Goats, chickens and oxen roamed the roads, and children were often out playing with them or playing with sticks.
The Philippines is certainly a developing country and things many people in western countries take for granted, like clean running water or education, are a luxury there. Honestly, at first it was a bit of a shock but you really grow to appreciate how they are living and still so full of joy. The life there is certainly not a bad one, just a simpler one.
I think our guide said it best when she said that Filipinos know their country is poor, they know people endure hard times, but everyone still knows how to smile.
PEOPLE ARE INCREDIBLY KIND AND FRIENDLY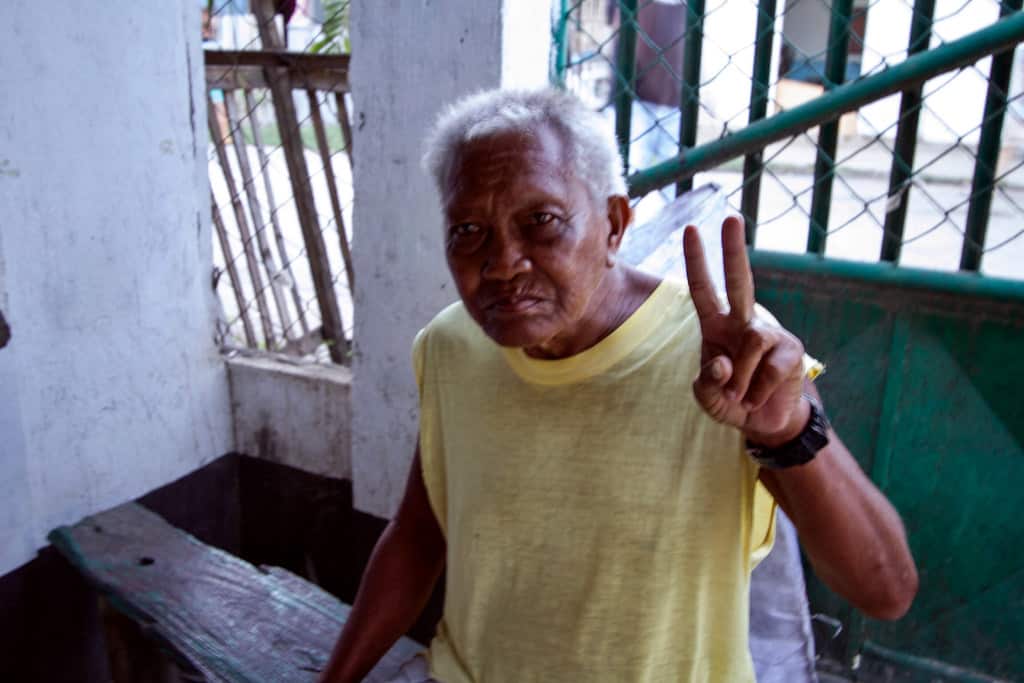 The hospitality we experienced from the Filipinos is incomparable to anywhere else I've traveled so far.
Everyone was incredibly kind, and welcoming. They were often curious and wanted to talk with us, but always in a respectful way.
It certainly isn't like other places in Southeast Asia where as a tourist you are being constantly harassed by touts as you walk down the street. We encountered a few people near our resort asking if we'd like to take a tour, but as soon as we said 'no', they smiled and continued onward. Instead, walking down the street, if I had my DSLR out, people would continually stop us and ask if we could take their picture.
Not to mention, everything is "ma'am" and "sir". Like, literally, every sentence.
Typical encounters often went something like this:
Oh, hi, ma'am, how are you, ma'am? Is there anything I can do for you, ma'am? I hope you're enjoying your time in the Philippines, ma'am. Please come back to visit us, ma'am.
Their politeness just blew my mind. I tried to count how many times they'd say "ma'am" in conversation, but I couldn't even keep up.
ENGLISH IS EVERYWHERE
Unlike most places in Asia, there is no language barrier in the Philippines, as 90% of Filipinos speak English. It's used as the main language in schools, for the government, and even in newspapers.
While of course there are many other languages and dialects spoken in the Philippines, for the most part it was easy to communicate with everyone we encountered.
I also found it interesting to learn that many Koreans and even Japanese often travel to the Philippines for a few months with the sole purpose to learn English!
TRANSPORTATION CAN BE A LITTLE TOUGH FOR FOREIGNERS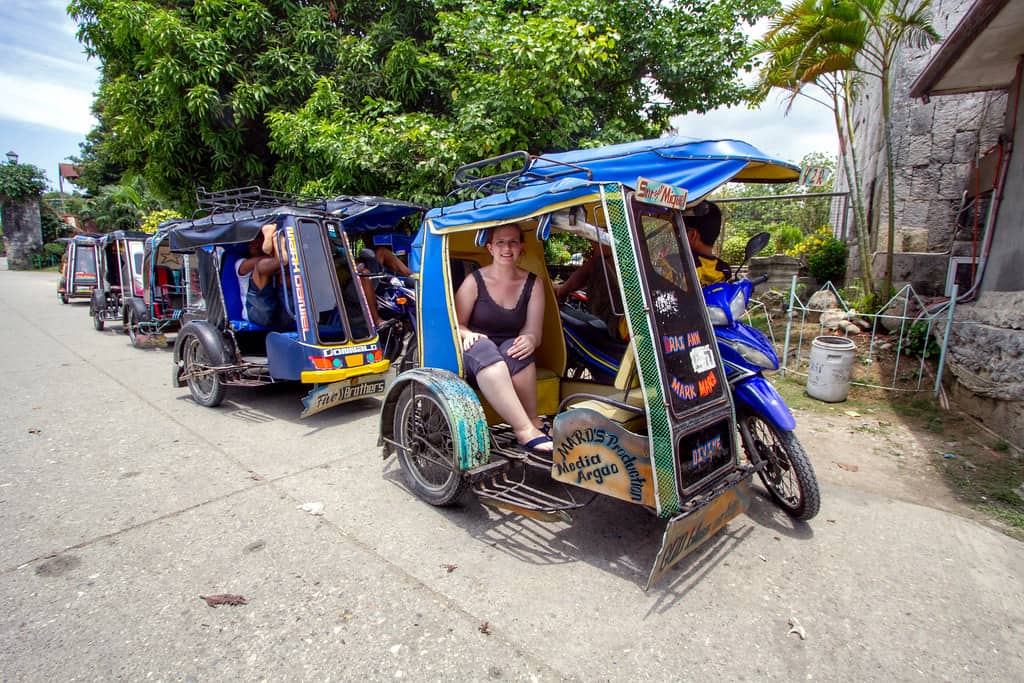 As a developing country, the Philippines just doesn't have the same high standards for transportation that is found in the rest of Asia. Getting from one major city to another is quite easy with cheap airlines like Cebu Pacific and PAL or by using ferries, but traveling around those cities is a different story.
There are no trains to help get you, so unless you want to pay high taxi fees, you're pretty much limited to figuring out the local transportation.
The most common forms of transportation are jeepneys, smaller jeepneys called "multicabs" and tricycles (which are basically their version of a tuk-tuk or rickshaw). The tricycles are easy to figure out, but the jeepneys and multicabs are a bit confusing. You need to know the different routes, where to transfer, and how far you'll be traveling, as the fare is charged by kilometers (and there's no meter telling you how much you owe– you just hand over cash).
Once you do figure it out, it can be quite fun as you'll meet many talkative locals. Plus all the jeepneys are just so colorful and uniquely designed, so who wouldn't want to ride in one?
THE SCENERY IS SOME OF THE BEST IN THE WORLD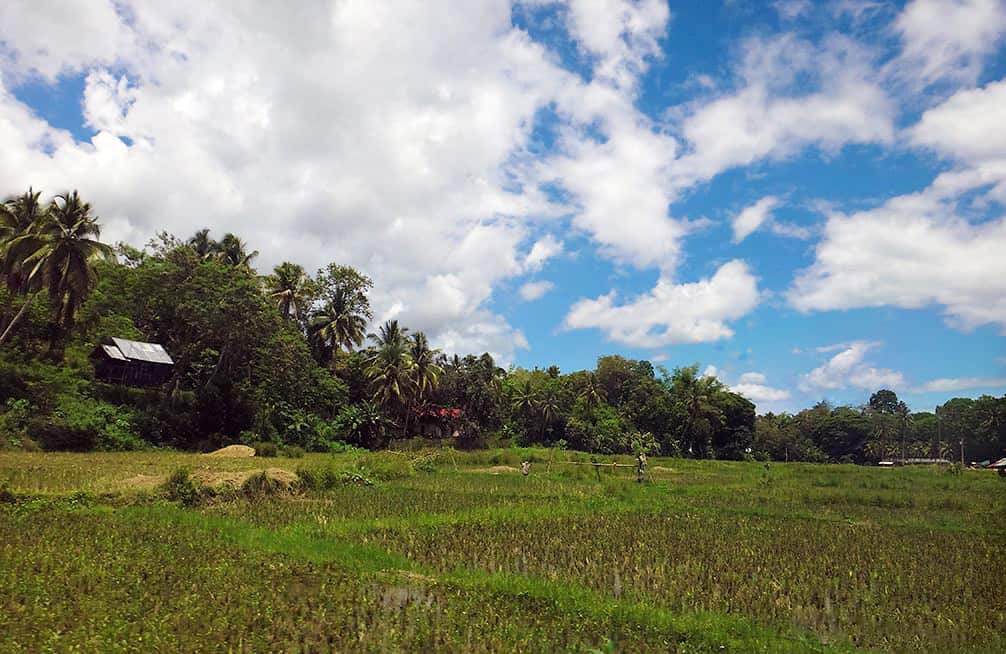 Driving from one side of the island to the other, we passed almost every type of scenery you could imagine.
From white sand beaches, untouched lush jungles, colorful coral reefs, majestic waterfalls, active volcanoes, you name it, they have it. Not to mention the unique landscapes like the strange Chocolate Hills in Bohol or the rice terraces of Banaue, the scenery is just stunning.
I was constantly impressed, looking out the window as we were driving around, and couldn't look away. Absolutely beautiful.
THE WILDLIFE IS EQUALLY IMPRESSIVE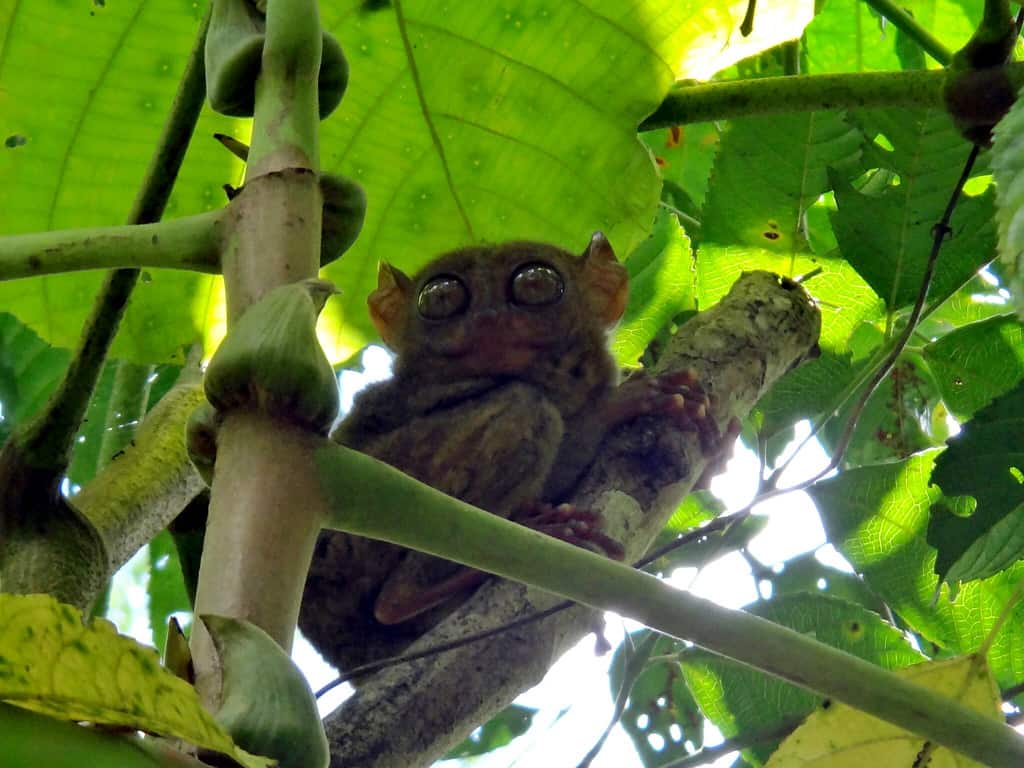 Nestled inside all of that flora and fauna is a diverse range of wildlife. There are nearly 200 different mammal species in the Philippines with even more species of birds, reptiles and fish. Around the world there are about 500 different coral species and the Philippines has over 400 of them making it heaven for snorkelers and divers.
Two highlights of our trip were getting to seek out the cute, yet freaky tarsiers and snorkeling with giant whale sharks the size of a bus. Although next time I want to see the crazy monkey-eating eagles!
FILIPINOS LOVE THEIR FOOD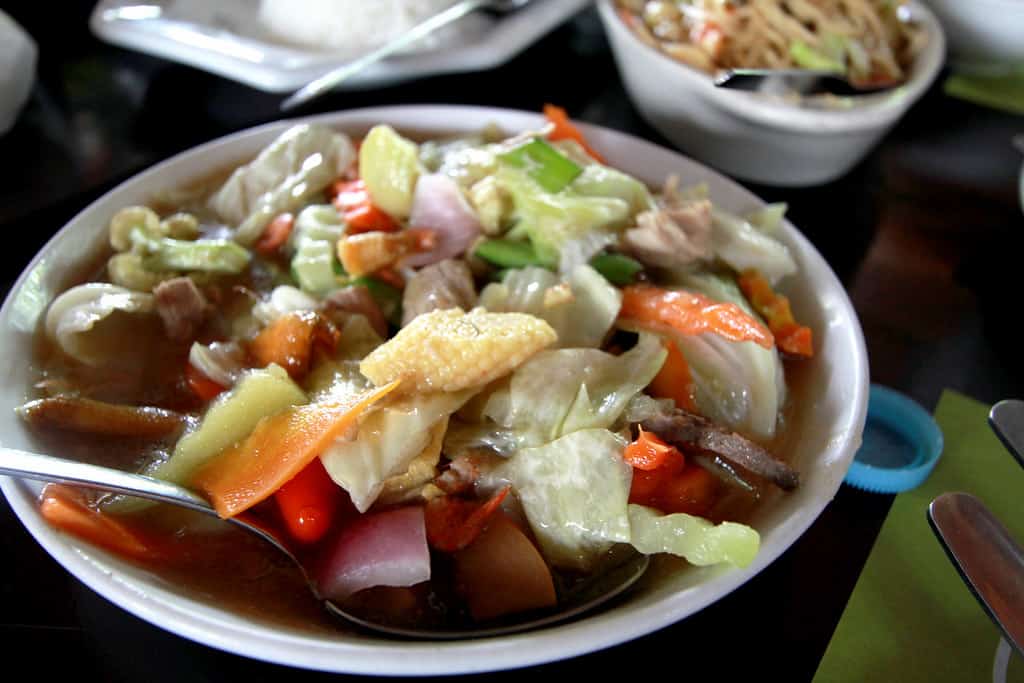 …And with good reason!
If I hadn't grown up with many Filipino friends, I probably would not have had a clue about their cuisine. Even living in Asia, I don't think I've ever seen a Filipino restaurant anywhere outside of the Philippines (apart from Jollibee but that doesn't count!), but boy how I wish there were.
The food deserves a post of its own, but just know, it's cheap, it's delicious and I'm missing it already!
It's definitely more fun in the Philippines and I can't wait to go back to explore even more since we only got to experience three islands! 
WHETHER YOU'VE TRAVELED THERE BEFORE OR NOT, WHAT'S YOUR IMPRESSION OF THE PHILIPPINES?
A huge thank you to the Philippines Department of Tourism and Bluewater Maribago Beach Resort for hosting our stay in this wonderful country. As always, all opinions and first impressions are entirely our own.