Since becoming a part of the travel blogging community, there is one city that I've heard nothing but constant praise for: Chiang Mai.
Home to a sizable travel blogging community, everyone seems to love this city. Can I even call Chiang Mai a city? It feels barely bigger than a town!
Located in the northern region of Thailand, Chiang Mai seems worlds away from its infamous big brother Bangkok, and although it's indeed the second largest city, I guarantee it'll never feel that way.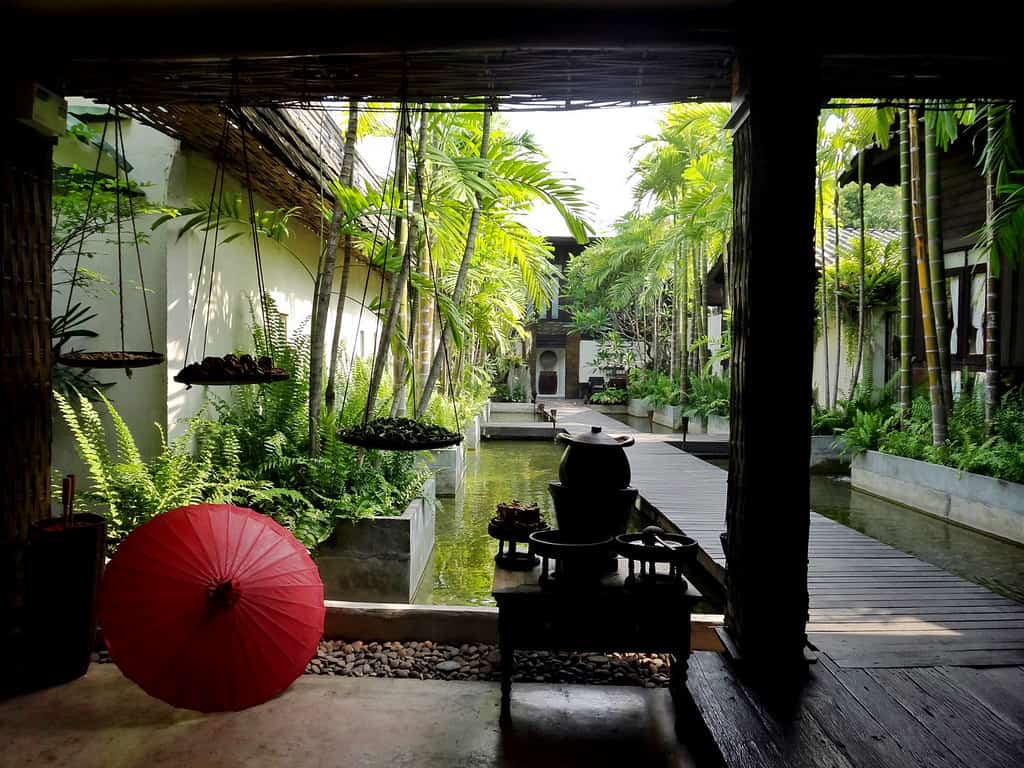 For the past two years Chiang Mai had been on my radar, so I was more than excited when I finally booked my tickets to visit during April for Songkran.
Upon our arrival, I was shocked at the city's appearance. Free of any skyscrapers and tall buildings, Chiang Mai is surrounded with mountains and villages.
Coming from a place with a fast-paced lifestyle like Hong Kong, the relaxed way of life in Chiang Mai was thoroughly appreciated, and the charming little city was quick to win me over.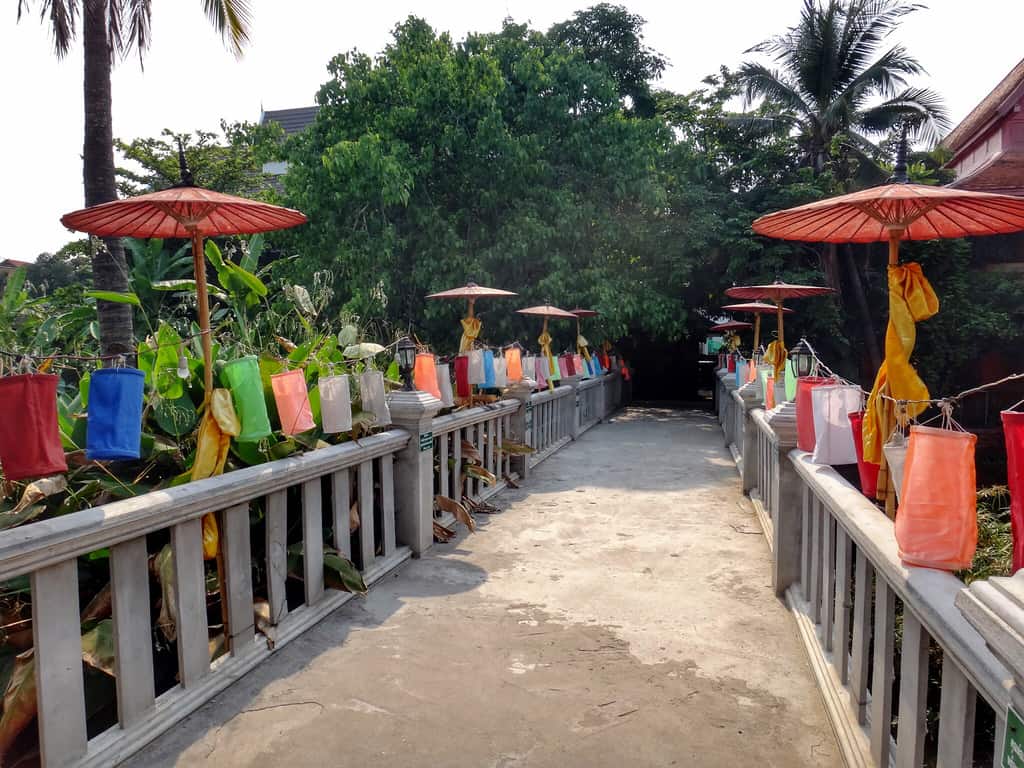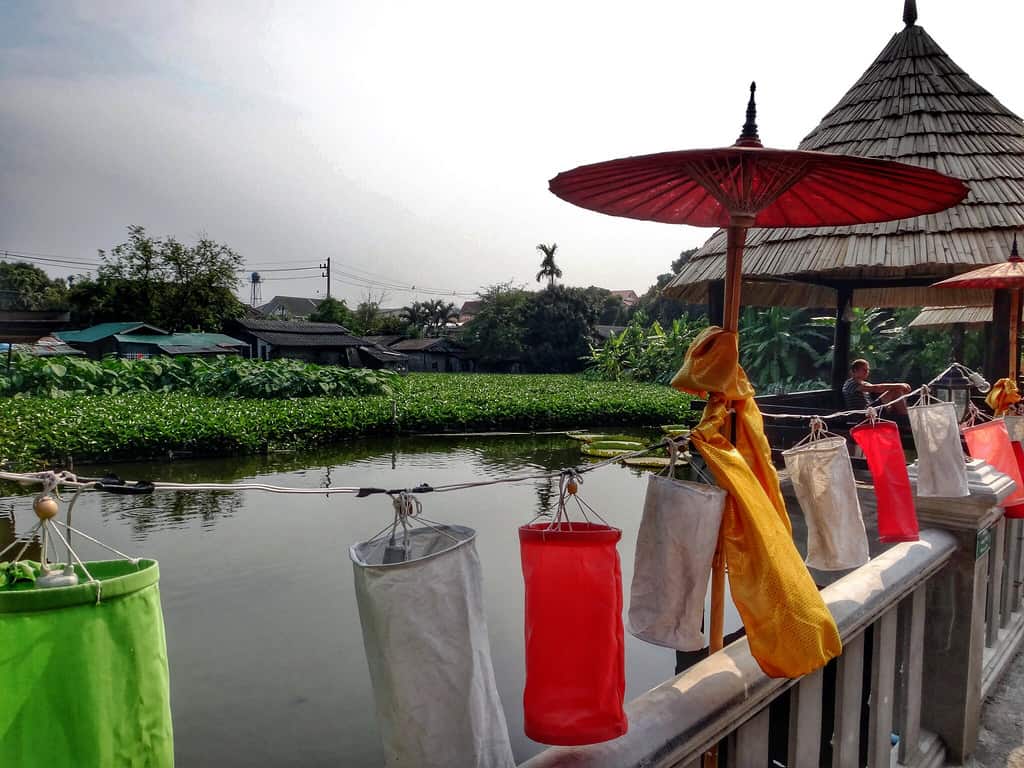 Most travelers come to Chiang Mai to visit the hilltribe villages, volunteer at the Elephant Nature Park, trek in the mountains or to improve their Thai cooking skills, but we did none of that.
While we hope to do those activities during future visits, our days in Chiang Mai were spent mainly doing a whole lot of nothing. We wandered the Old City, leisurely visited some markets, ate some delicious food and explored some of the many wats.
Part of that was because we only had a weekend there, but part of that was because it was relaxing– and that's why I enjoyed it. You don't need to do a whole lot to experience the charm of Chiang Mai, although it does make a great base for exploring the untapped northern Thailand villages.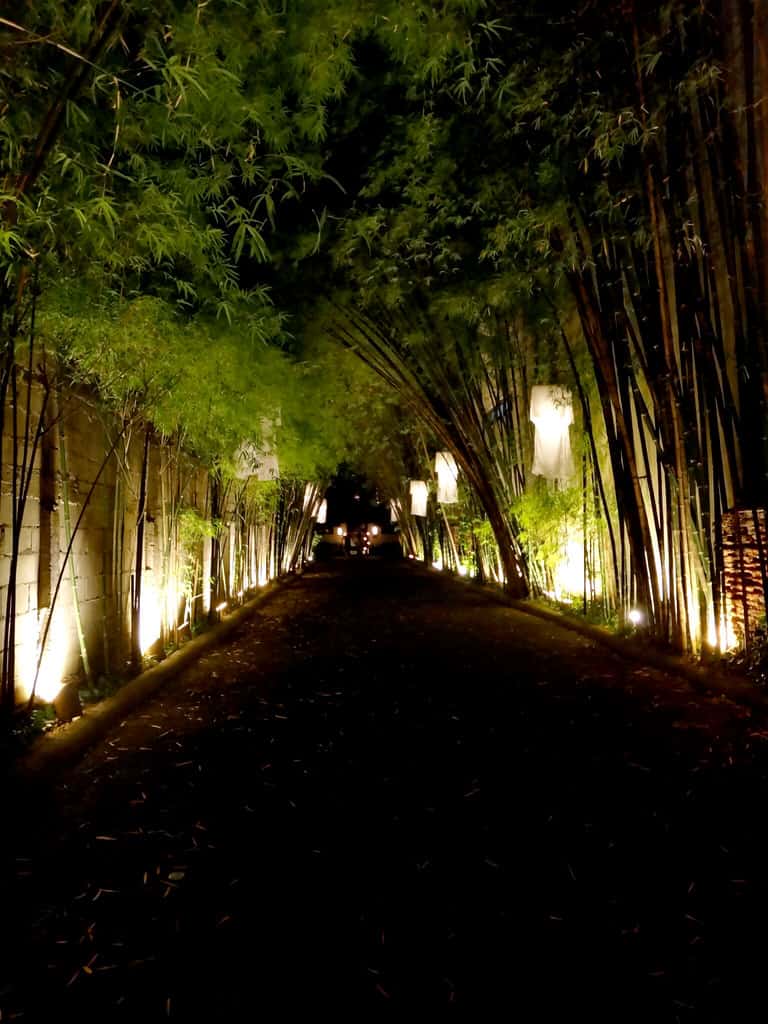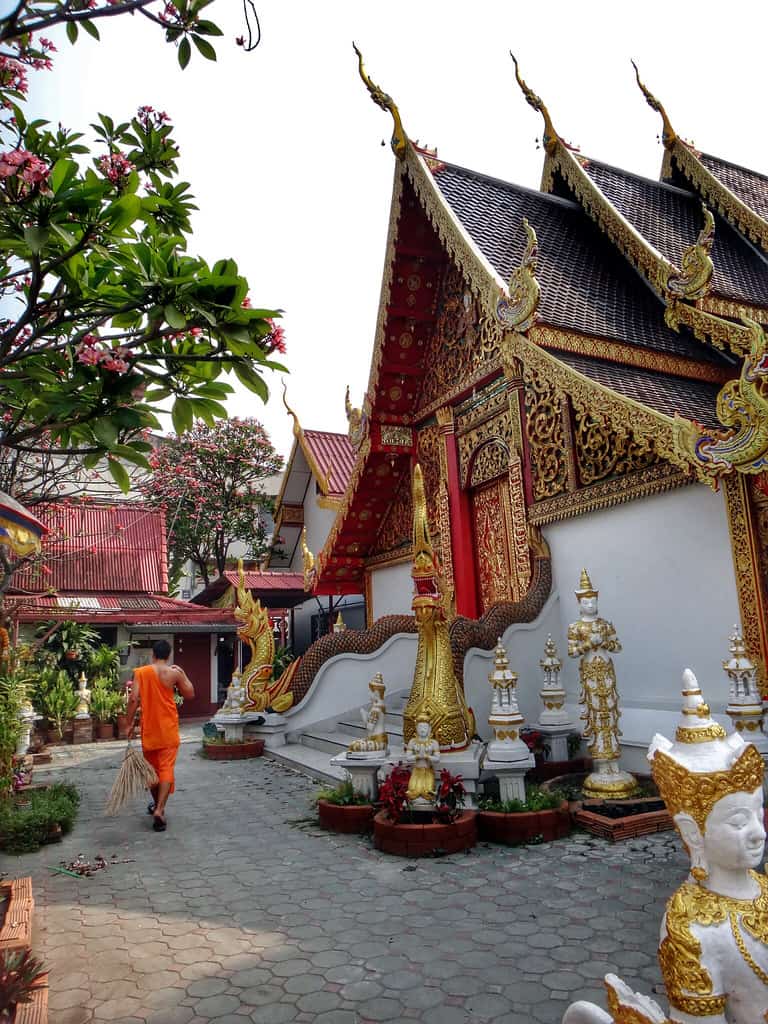 I can certainly see why Chiang Mai is home to a very large travel blogging community. It seemed almost too easy to plant roots there.
The northern part of Thailand is the cheapest part of an already very cheap country. I know people living there who have scored beautiful apartments for around $100-$200 USD per month, including all utilities and internet—a price most bloggers or digital nomads can certainly afford when first starting out.
Western amenities are easy to find around the city as well. Pop into any grocery store or even convenience store and you'll instantly notice familiar western brands.
Not to mention that you can find almost any type of international cuisine in Chiang Mai. Yes, even Mexican food, a food elusive to Asia, which we gladly chowed down on our first night there.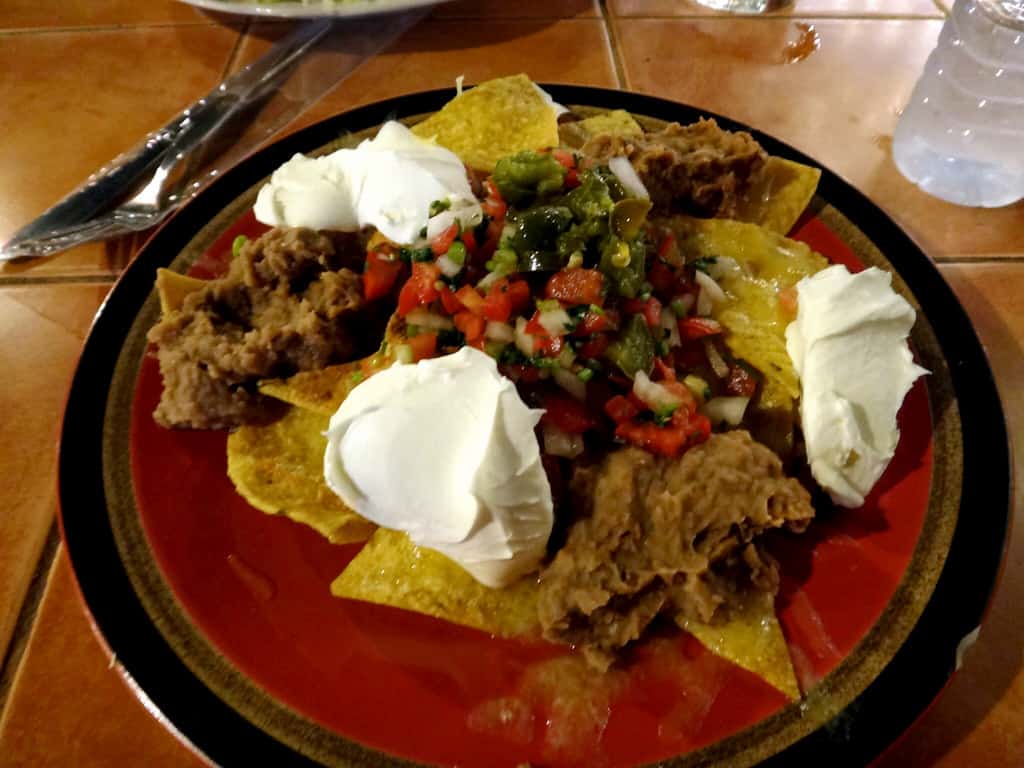 Most of our other meals consisted of mouth-watering street food that I begin to crave just thinking about it. Pad Thai, tender chicken, and incredibly sweet fruits. Oh and the bananas. Fresh bananas, banana crepes, friend bananas…for a banana lover like me, it was heaven.
While the food was amazing, the reason behind my real love for Chiang Mai is because it's a city steeped in culture.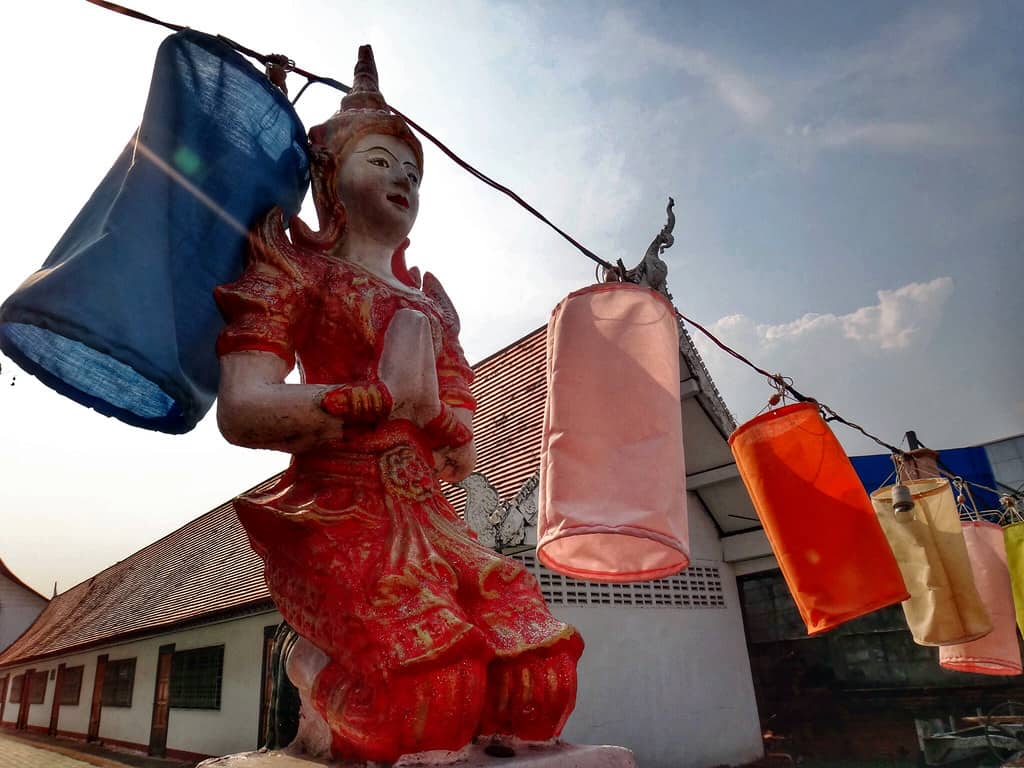 Chiang Mai has more wats than you can count. Every few steps we encountered another temple or saw crumbling ruins mixed in amongst the more modern buildings. Each unique in their own way, I couldn't get enough.
We loved strolling through the small markets at night, watching street performances and browsing through art made by locals. We never made it to the famous Night Bazaar, and instead went to a market that was set up specifically for the holiday. There were tourists there of course, but it seemed to mainly cater to Thais and we really felt as though we were getting a better insight to the local culture.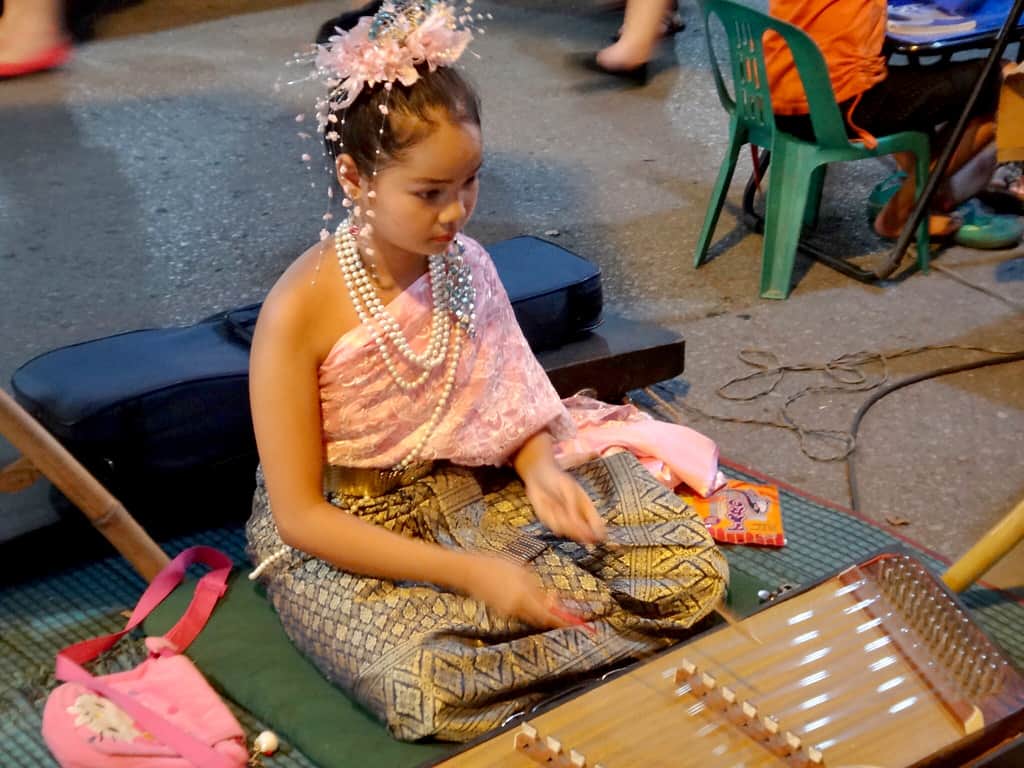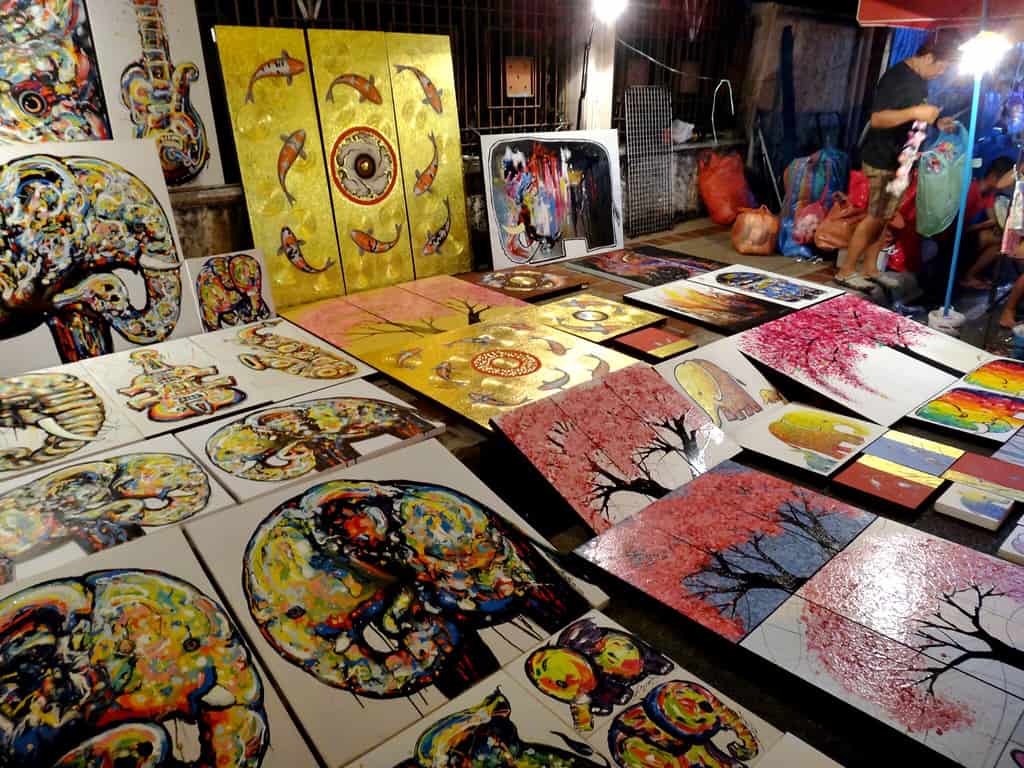 I know we barely even scratched the surface of the culture during our stay. At least we did get to experience Songkran, one of Chiang Mai's two greatest festivals. Said to be better than anywhere else in Thailand, Songkran was truly an amazing celebration unlike any other I've experienced before.
The other festival, Yi Peng, looks absolutely stunning as millions of glowing lanterns are released into the night sky. This is probably the festival I most want to visit anywhere in the world, and hopefully if things go correctly I may finally get to make that dream come true later this year.
Chiang Mai just has so much going for it; I would be lying to say that I never considered making the move out there. While I don't think I'd ever want to stay longer than a month, (what can I say, I'm a city kind of girl) who knows, maybe I will someday.
Have you been to Chiang Mai? Would you like to?