Every Friday I'll be sharing a photo from someplace in my travels.
This week's photo is of lanterns in a holiday market in Chiang Mai, Thailand.
Chiang Mai seems to have an abundance of markets with a different one popping up almost every day of the week. From the famous Night Bazaar to the Saturday Market to even the Sunday Night Market, there are more than enough to choose from for visiting tourists. Somehow despite this, we didn't experience any of those famous markets during our stay. Instead, we got the chance to visit a special market that had popped up as a result of the Songkran holiday.
The market stretched out across the whole width of the Old City and began in the early afternoon lasting until late at night. While some tourists wandered the stalls, it was mainly locals who frequented this market. This market seemed to have everything from local artists selling their work to delicious fresh fruit stands. Wandering from seller to seller, we looked for the perfect piece of Chiang Mai to make the return journey with us. As we approached this booth we were drawn in by all of the colorful lanterns hanging, and instantly knew exactly what we had to buy.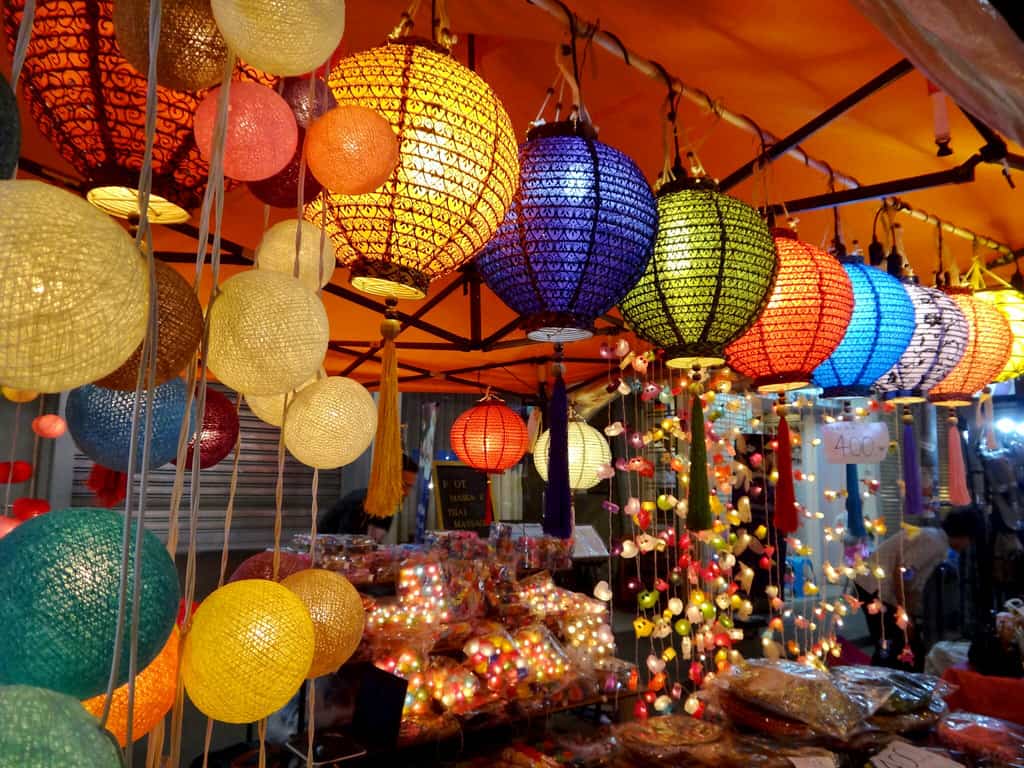 IF YOU ENJOYED THIS PHOTO, PLEASE SHARE IT!