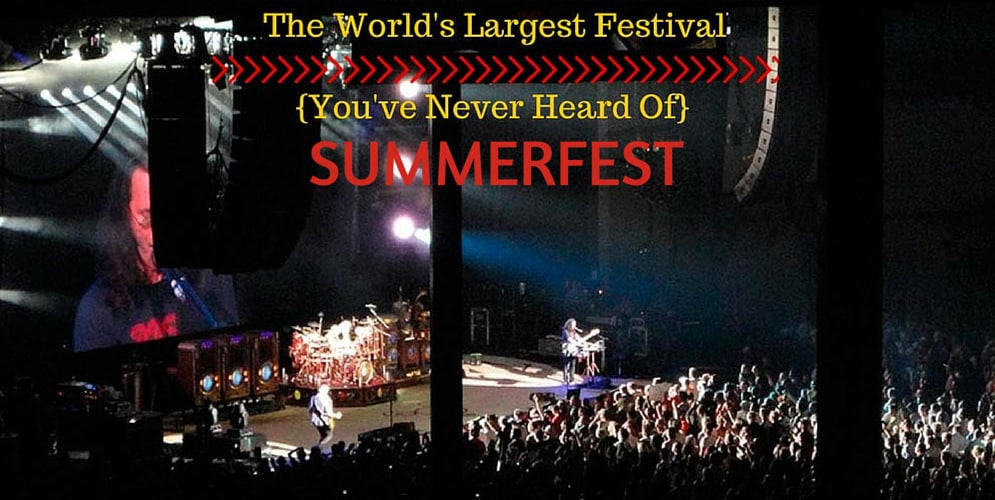 Have you heard of Summerfest? My guess is probably not.
For some reason not many residing outside of Milwaukee or Chicago seem to have heard of this festival. Yet somehow, according to the Guinness Book of World Records it's the world's largest music festival.
Luckily, since I spent my whole life growing up in a town between these two cities, I've also spent each summer growing up attending Summerfest. For my it's a past time, something I have fond memories of, even though I haven't been able to attend these past few years.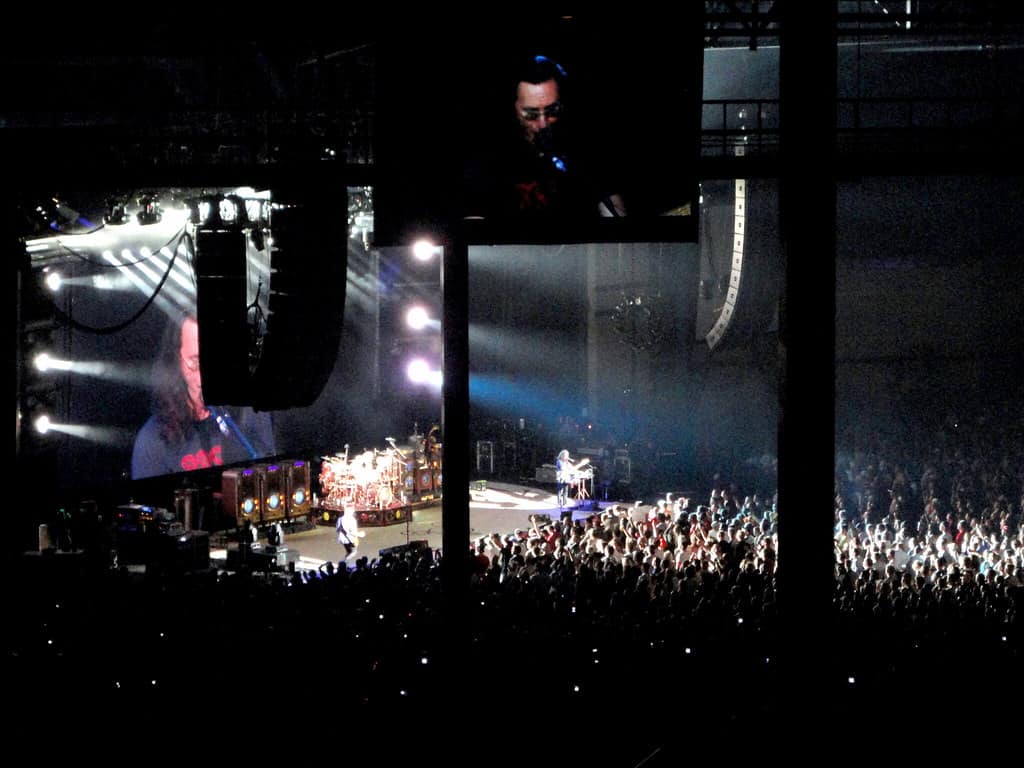 While it is loud and draws big crowds, Summerfest is anything but your average music festival. Held annually since 1968, the festival takes place over a course of 11 days and 11 stages.
Eleven stages might not sound like a lot, but you have to take into consideration that at every minute of the day from opening at noon until closing late at night, an act is performing on each stage.
This year's festival will feature over 800 different acts and is planning to finally bring in over one million visitors (last year hit just over 900,000). And the acts featured aren't your typical up and coming, no-named bands. Some of the headliners this year include the likes of Bruno Mars, Lady Gaga, Kansas, and Fall Out Boy.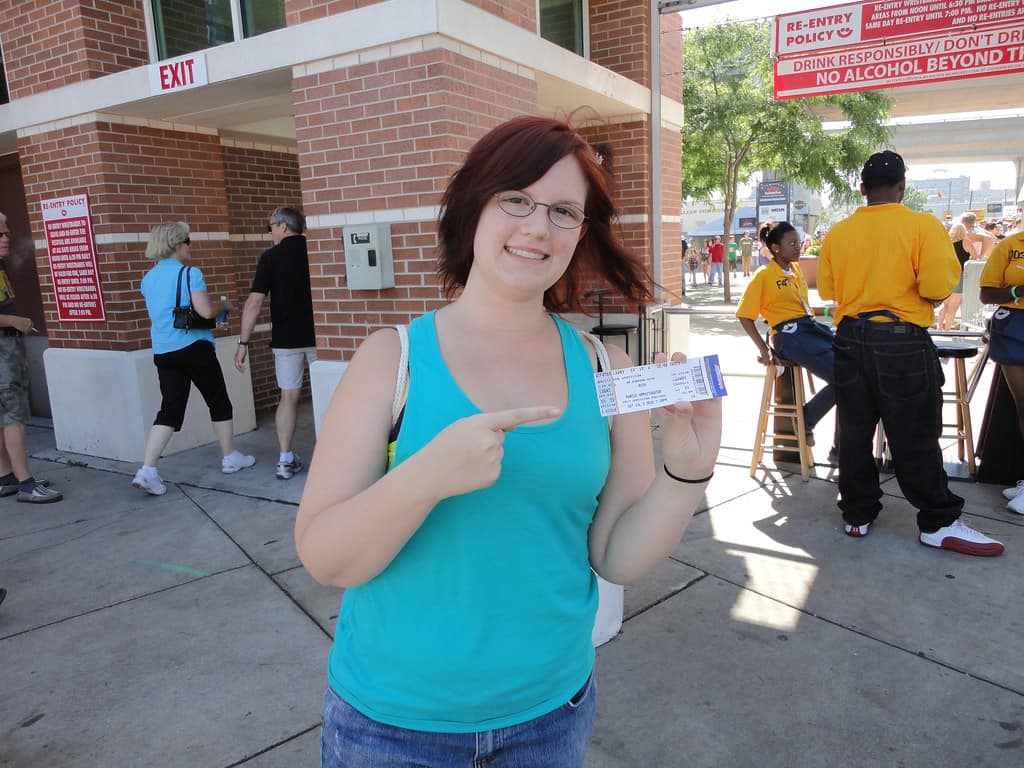 In the past I've seen Tina Tuner, Rod Stewart, Rush, No Doubt, Maroon 5, Blink 182, Tom Petty and yes, even Britney Spears (I was 10, okay!). So if you can't tell from that lineup, Summerfest doesn't stick to one type of music. They truly have something for everyone.
Due to the sheer size of the event, Summerfest actually has its own grounds, the Henry Maier Festival Park. This site was built specifically for Summerfest, although they do occasionally hold other smaller festivals and concerts throughout the year when Summerfest isn't taking place. You can imagine the grounds are huge, and they are. They even have a sky gondola that will take you from one end of the park to the other—perfect for getting amazing views of the grounds or for when you're feet are just too tired to go on.
The best part about Summerfest? It's affordable. You would think seeing acts like those at a massive dedicated venue would cost big bucks, but not at Summerfest it doesn't.
For $17 you can get an all day pass to roam the grounds to listen to your favorite bands, but usually it's even cheaper then that. Almost every day they have a different promotion whether it's to bring a canned food item or something that allows you reduced or even free entry. Just be sure to check out their website for exact details before you go.
All performances are included in that price other than the main headliner, although the headliner prices range from an extra $25 – $90, which isn't terrible. Each year I've been lucky to  see the headliner on the days I go, but I've never even had to pay. They usually even give out a certain amount of free lawn seating to the headliners, you just need to get there early to nab them since they are on a first-come first-serve basis, which usually means you need to get there at noon.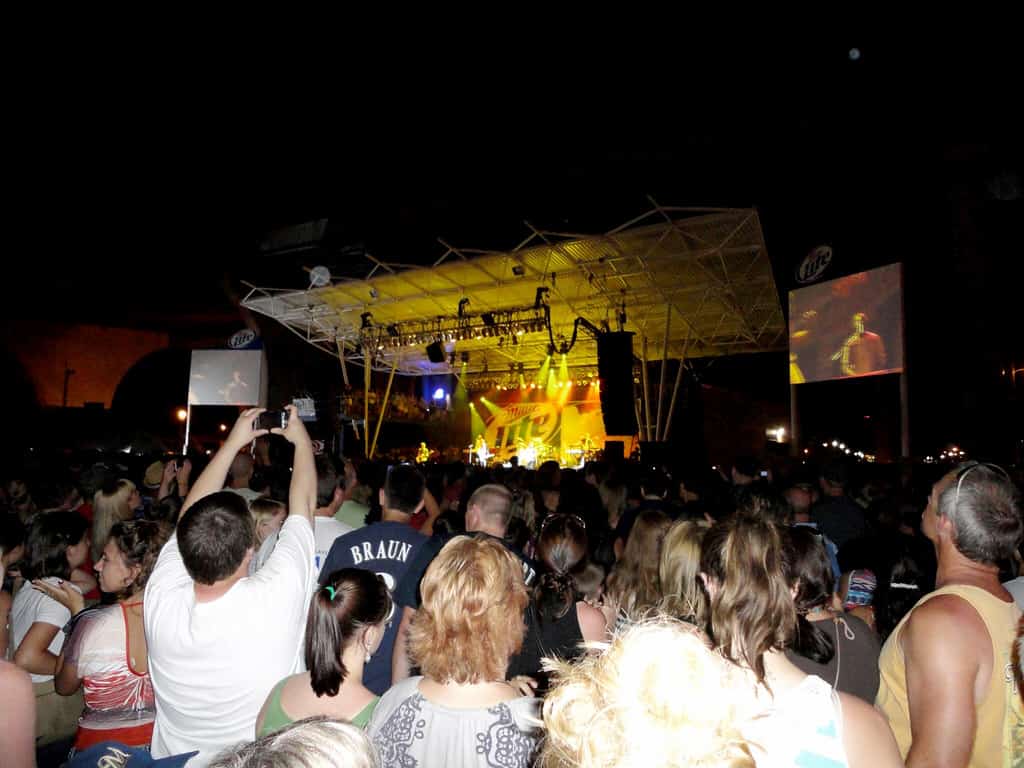 Besides music there is plenty other entertainment going on around the grounds. From driving range competitions for the avid golfer, to student dance performances, or even video game demonstrations in the PlayStation van, you can find fun for the whole family at Summerfest.
It's almost weird to see small children running around while adults are walking around with beers in their hand (yes, you can have open containers on the premises!), but somehow it just all works. I remember coming home as a teenager, worried I'd get in trouble because I smelled like beer because a crazy lady poured hers all over my friend and I while yelling "Come on girls, we're in Milwaukee!" – whatever that means.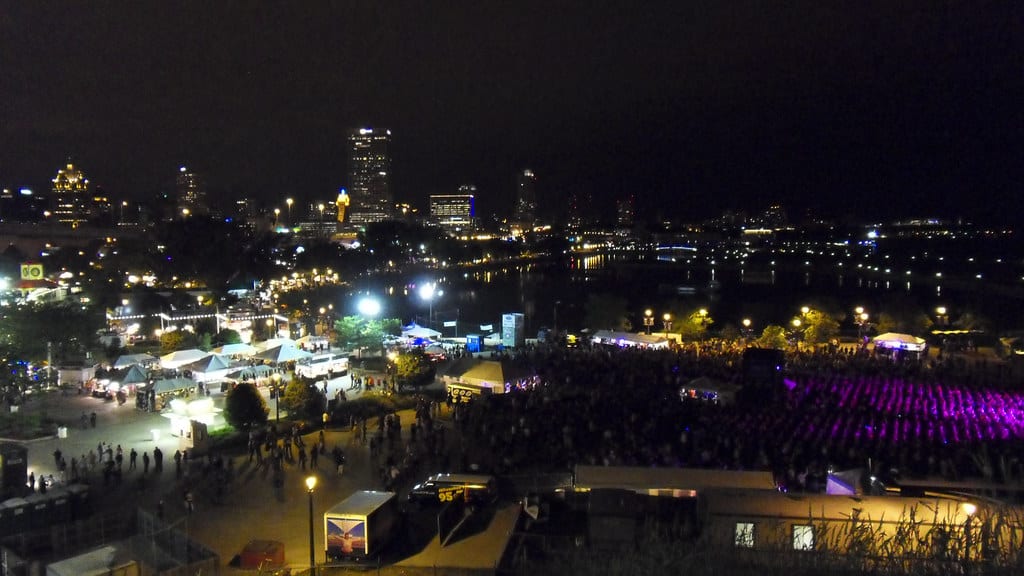 Since I've missed the past 3 years while living abroad, I honestly haven't even been able to enjoy Summerfest with alcohol, but you really don't need it to have a fun time. We've always had plenty of that on our own.
HAVE YOU HEARD OF SUMMERFEST?