Hong Kong is more than just a haven for shoppers or a paradise for foodies. While most people may not think of Hong Kong as an adrenaline-fuelled destination, there is plenty of adventure to be had there.
With great weather year-round, outdoor activities are always an option that most people never even think about when visiting.
So once your stomach is full and your credit card is maxed, why not try one of these outdoor thrills?
Hiking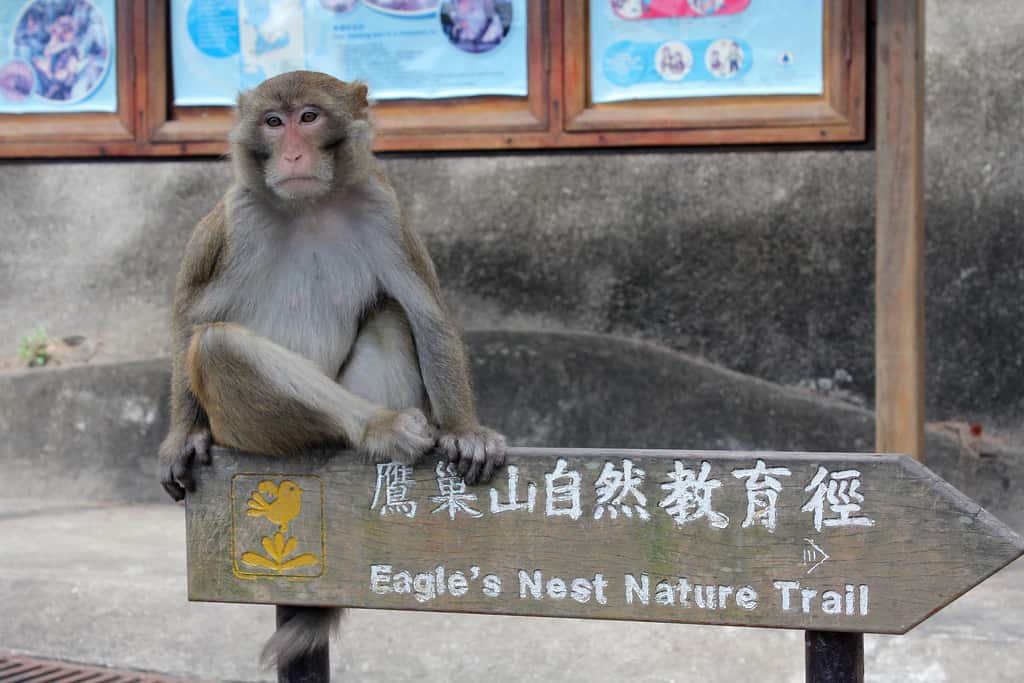 Hong Kong is home to over 300 kilometres of trails with stunning backdrops. There are many paths for all skill levels that will have you climbing through nature reserves, old historical sites, traditional Hakka villages or even with monkeys.
Scuba Diving and Snorkeling
Summer is the best time to do either of these activities, when water temperatures reach an inviting 30˚C. Visibility can be anywhere from 5 to 20 metres, depending on the day, but Hong Kong has over 80 different varieties of coral, making it an ideal spot for diving or snorkelling. That's more types of coral than in the Caribbean!
Playing War Games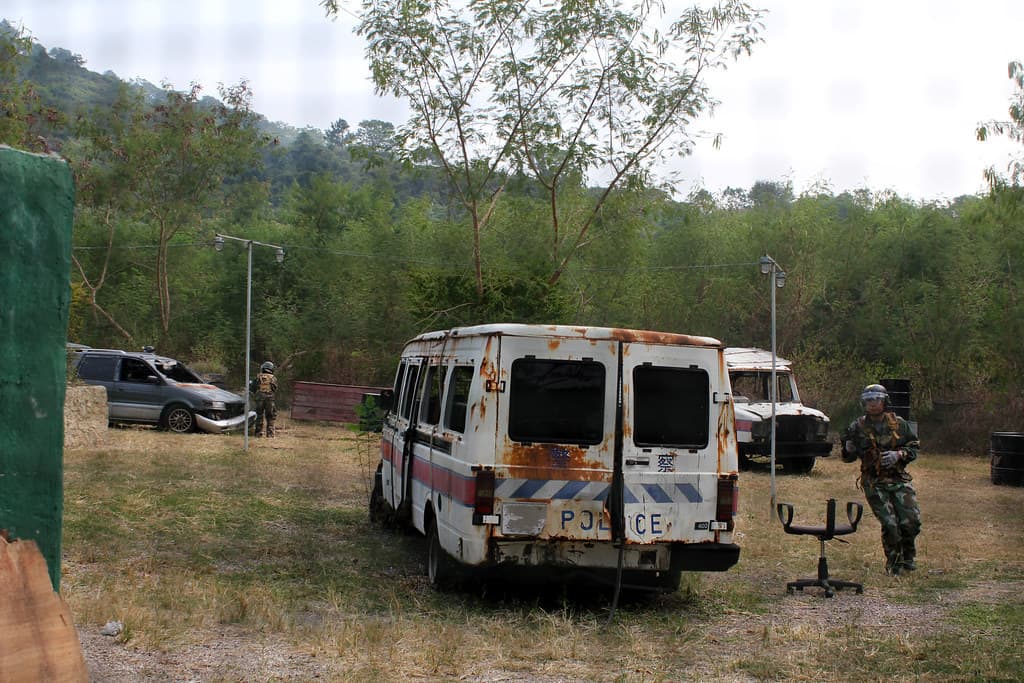 Like laser tag but better, war games give you the opportunity to dress up in camouflage and run around the woods while shooting at your friends with airsoft rifles. Located in the New Territories, some establishments have up to 15 different outdoor arenas to choose from, perfect for all-day fun. Be sure to wear protective gear.
Paragliding
A great way to see Hong Kong is from above. If you're daring enough, there are over 10 paragliding locations scattered throughout Hong Kong, each of which will give you a perfect bird's eye view. The most popular places are Ma On Shan and Cloudy Hills, as these locations allow you to soar from an impressive height of 762 metres.
Squid Fishing
This favourite pastime of Hong Kongers is not to be missed during the summer months. As squids are attracted to light, large junk boats will take groups out after dark for an adventurous night out. Just make sure to wear old clothes in case one squirts its ink at you!
Pink Dolphin Spotting
Book an excursion to go pink dolphin spotting. These dolphins are the pinkest in the world, but with their population decreasing almost 60 percent in the last decade, they are now in danger of extinction. Spend the day learning about them and the environmental challenges they face, while watching them in their natural habitat. All cruises have a 97 percent sighting rate and if you don't spot any, passengers are entitled to another trip free of charge.
All Types of Boating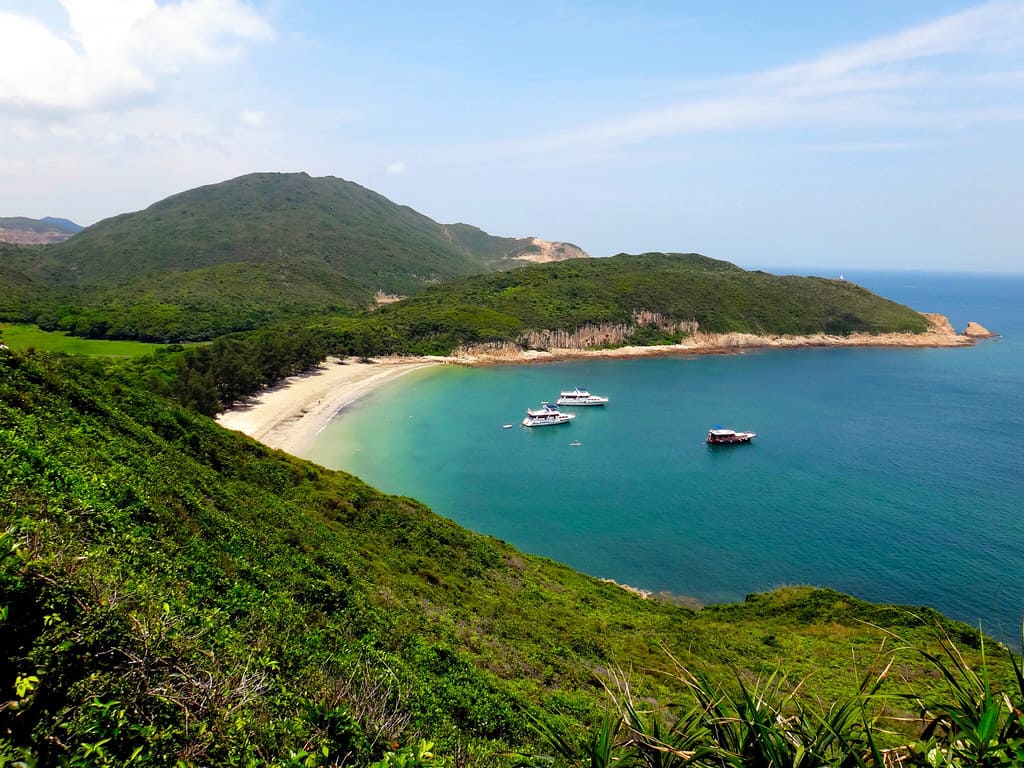 Many people focus so much on Hong Kong as a city, they forget it's actually an archipelago of over 260 islands. Since most of these islands are small and uninhabited, the best way to explore them is by boat. Scattered amongst the Hong Kong Geopark, you'll find many pristine beaches and rock formations unique to Hong Kong. So whether you charter a luxury yacht, hire a traditional junk or rent a sea kayak, just get out there and see what you discover.
Stand-up Paddle Boarding and Surfing
Stand-up paddle boarding, or SUP, has been sweeping the world by storm, and Hong Kong is no exception. Spend a few hours paddle boarding at your leisure or forego the paddle altogether and give surfing a go at Hong Kong's famous surfer beach, Big Wave Bay.
Macau Bungee Jumping
If you're looking for something even more adventurous, take a ferry next door to Macau, where you can bungee jump off the Macau Tower, one of the original sites of bungee's originator, A.J. Hackett. At 233 metres, it's the highest bungee jump in all of Asia, and the second highest in the world. Free falling at 200 km/h toward the city below? Now that's enough to get anyone's heart pumping!
Could you find your sense of adventure in Hong Kong? Which activity would you like to try?