Every Friday I'll be sharing a photo from someplace in my travels.
This week's photo is of locks of love in Paris.
Stretching across the Seine, the Pont des Arts has become known as one of the most romantic locations in Paris. Not because the views are spectacular or the bridge has some special story behind it, but because young couples gather there to symbolize their love with a padlock. Together the couple will lock a padlock, or now known as a love lock, to the bridge before tossing the key into the river below– representing their unbreakable love for each other.
While this is now done at many locations all of the world, I've never seen it done to the same extent as on the Pont des Arts. I'm not even sure another lock could fit on the bridge as there was no an inch of empty space left on the actual bridge. Instead, couples were not locking their padlocks to the other padlocks, causing it to pile up and out from the railing.
It was fun wandering along the bridge, looking at the different pictures and inscriptions written in almost every language possible. Someday maybe, just maybe, I'll return and add my own lock to this romantic spot along the Seine.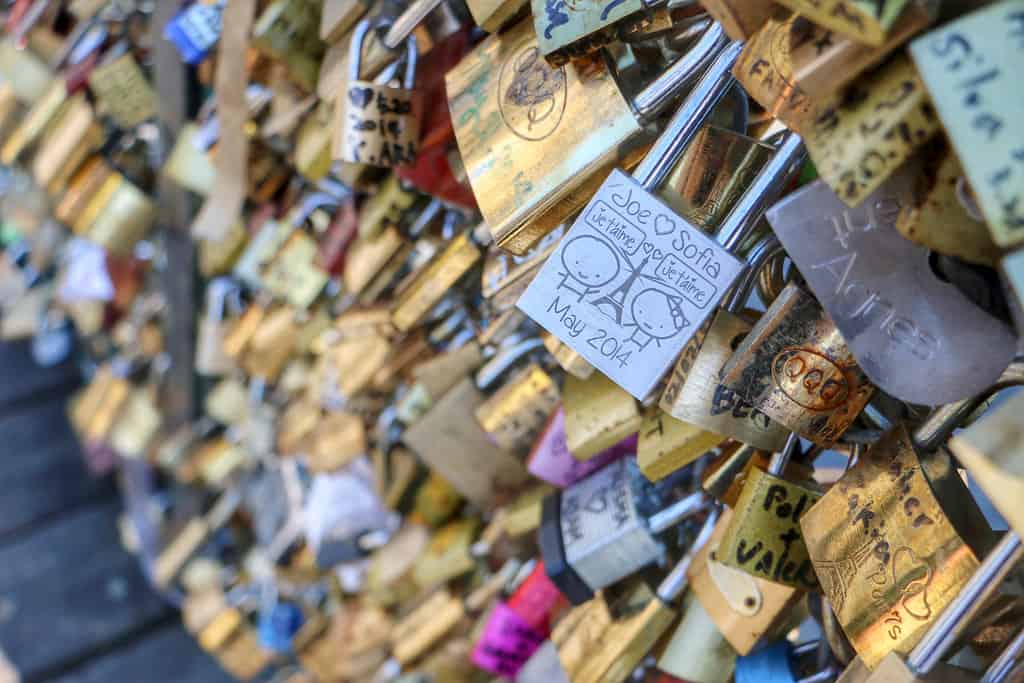 IF YOU ENJOYED THIS PHOTO, PLEASE SHARE IT!