Today I'm celebrating my 25th birthday…in Costa Rica! That's right, just this past weekend we flew to a whole new region of the world for both of us: Central America.
We'll be spending at least a month traveling overland from country to country. This is the first trip I've taken where I have no set plans or itinerary, and I must admit, the OCD person in me is a bit freaked out not have everything planned out.
I guess I feel that now that I'm 25, there's only a limited amount of time left where I can go and do these sorts of crazy adventures. Cue quarter-life crisis, right? Only kidding!
But yes, today I'm kicking back in Costa Rica enjoying beautiful scenery, good people and relaxation at Blue Osa Resort.
It had been a goal of mine to visit 25 countries within the first 25 years of my life. I'm on country #24 right now and it's pretty safe to say I'll be visiting at least one new country this next year– if not dozens more seeing as this is the start of our Central America trip.
So rather than rambling on about the cliche "25 Things 25 Years of Travel Taught Me" or talking about how I'll always be a kid at heart like last year's post, let's take a look at the amazing 25 countries I've been to so far!
#1– USA
I'm ashamed to say I've barely seen any of the country I was born in. I've properly visited just around 10 states, or roughly only 20% of the country. I've still never been west of Texas unless you count layovers, which I've then been to both Las Vegas and Los Angeles– just sadly never out of the airports. Still, I argue that Chicago is one of the best cities yet somehow people never make it here to visit!
#2– Bahamas
This was the first country outside the US I traveled to, but I was young enough to not need a passport back then. While we visited as part of a cruise, we spent plenty of time on land enjoying the warm beaches and colorful local life of markets and hair salons.
#3– Canada
Canada is another place I've seen only 1% of, but I hope that changes soon. With such beautiful landscapes and places to explore, I'm hoping to make Canada my first road trip destination in the near year. There's really no excuse not to when I'm just an hour flight to the border, is there?
#4– Japan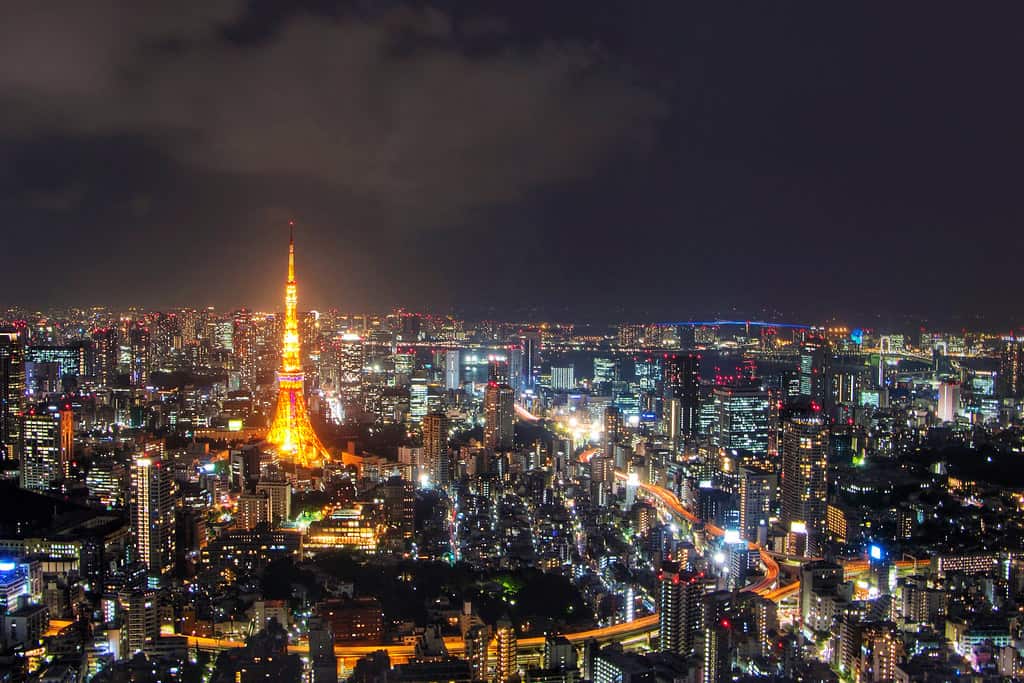 Japan will always hold a special place in my heart. Yes, I studied Japanese culture and language immensely while in university, so obviously I like it, but it was also the country that made me apply for my first passport and the first country I traveled to overseas alone. Honestly, this was the trip that started it all and without it, there's no way I'd be traveling the world today.
#5– Hong Kong
Another very special place, this is the country Johnny calls home and now I do too after spending two years living and working there. While yes it is technically part of China now, I've still listed it separately because if you've been there long enough, you'll learn Hong Kong is completely different in almost every way possible from the Mainland.
#6– Macau
Another S.A.R. of China, Macau is just like a miniature Portugal– and if you listen closely enough, you'll hear people speaking Portuguese mixed in with all the Chinese. Even though Macau is known as the Las Vegas of the East, there is still plenty to do here outside of casinos.
#7– China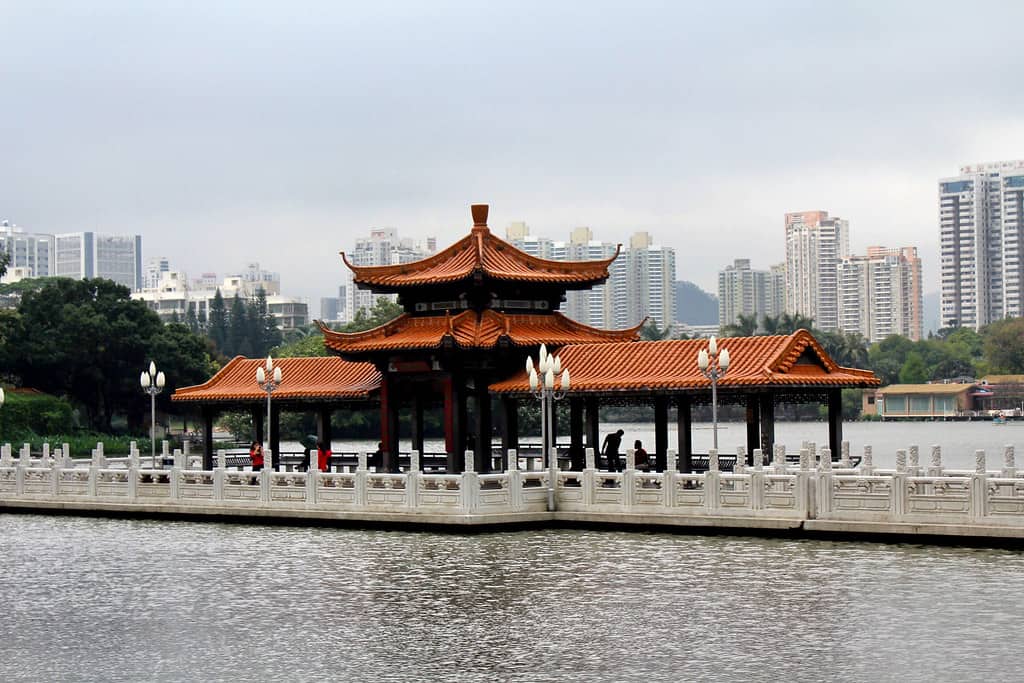 I've only been to two cities in China, Shanghai and Shenzhen, but for now I'm still not the biggest fan. I'd still love to go back and visit other parts of the country like Beijing or Chengdu, and maybe one of those cities would change my opinions of this country.
#8– Thailand
For some reason I feel almost ashamed to admit this, but Thailand is my favorite country in Southeast Asia. Yeah, I know it's practically everyone's favorite country in that part of the world, partly because it's the only country people travel to. However, even after traveling other parts of SEA, there's just something about the culture and history of Thailand that makes it truly exotic and appealing!
#9– Singapore
To me, Singapore is what you get when Tokyo and Hong Kong have a baby. It has the feel, culture and architecture of Hong Kong while having the cleanliness and sterility of Tokyo. With Hong Kong and Tokyo being my favorite cities you'd think I'd loved Singapore, but I just couldn't connect with it. Maybe it's because it down-poured most or trip or maybe because I got injured there, I guess I'll have to give it another chance someday.
#10– Maldives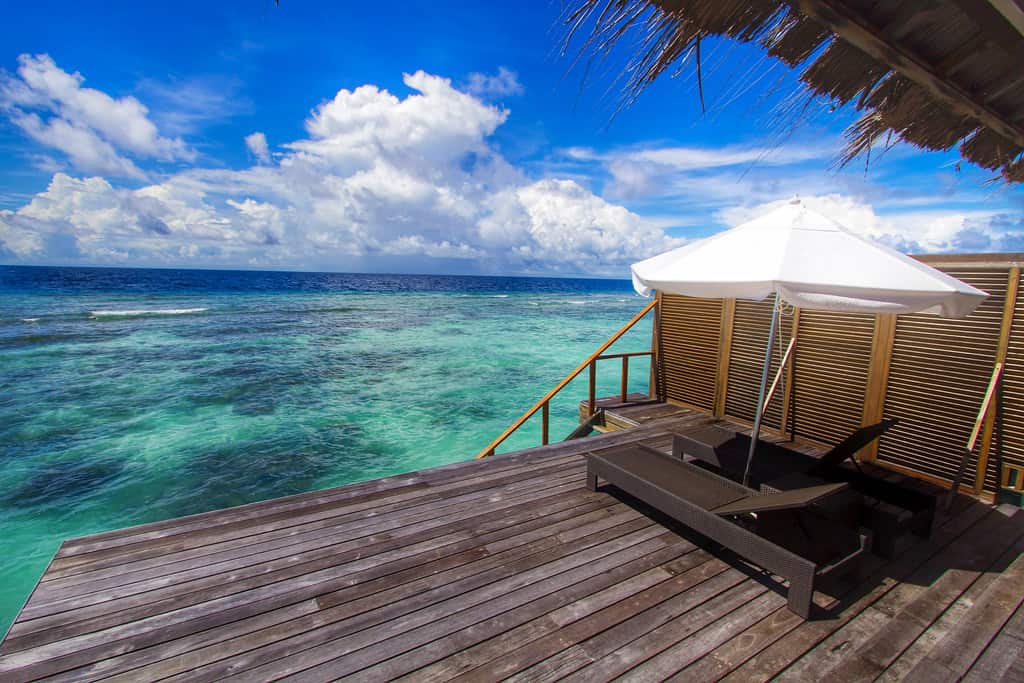 Paradise on Earth! I could go on and on about how much we loved the Maldives and can't wait to return, but oh wait, I already did that. Nevertheless, this was certainly one of the most unique and beautiful countries I've been to so far, but also the most expensive.
#11– Malaysia
I. Loved. Malaysia. Outside of Japan, a country I felt completely comfortable in and could speak the language, Malaysia was the first country I traveled solo to, not feeling comfortable and not knowing how to speak the language. Despite these challenges, I had the time of my life and loved everything about Malaysia. (Okay, especially the food!)
#12– Philippines
The Philippines is one of the most underrated countries in Asia. I'm not sure if it's because it's often victim to natural disasters (don't let that stop you) or the fact that it's listed on the government's travel advisory list, but I hope more people start to visit this amazing place. Though with cheap prices, delicious food and beautiful beaches, I'm sure it'll only be a matter of time.
#13– United Kingdom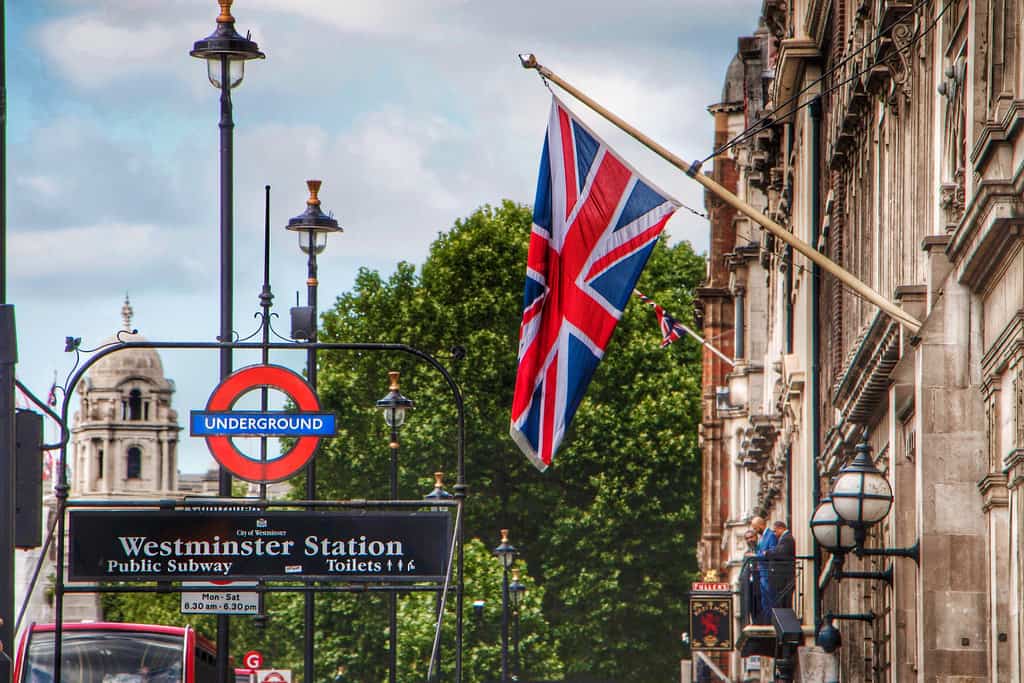 My first touch-down in my third continent, the United Kingdom surpassed all my expectations. While I didn't think I'd care for this country, London blew me away and I can't wait to return to visit it properly.
#14– France
I had such high hopes for France, and while it didn't exactly let me down, I still felt a bit disappointed. I loved all the great museums and street-side cafes, but I think next time I'd like to venture away from big cities like Paris and Nice!
#15– Netherlands
The Netherlands was such a cool country! It reminded me a lot of home with farms, flatland and tons of delicious dairy. I loved how everyone seemed so health conscious; cycling everywhere, eating fresh fruits and veggies, the Netherlands seems like a very livable place to me.
#16– Germany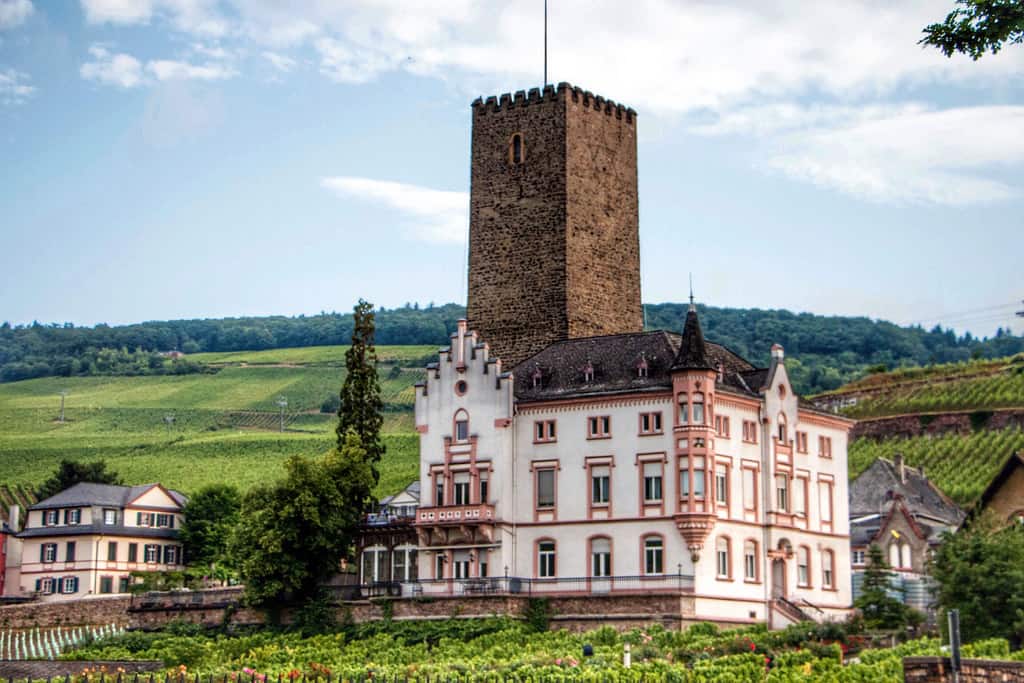 Another European country I loved, Germany made me feel right at home. Maybe it's because of my German roots, but I certainly clicked with this country and can't wait to go back to explore it more thoroughly.
#17– Austria
All of Austria was beautiful, but especially Salzburg and the Alps. We frolicked along on a Sound of Music tour and ate plenty of Viennese pastries in Vienna. Apart from the prices of touristy things, I really have nothing bad to say about this country!
#18– Czech Republic
I loved both Prague and Cesky Krumlov. These picturesque towns looked like a page ripped right out of a book. It was great getting to explore really old architecture, cute castles and markets. The only part I didn't like? The food!
#19– Slovakia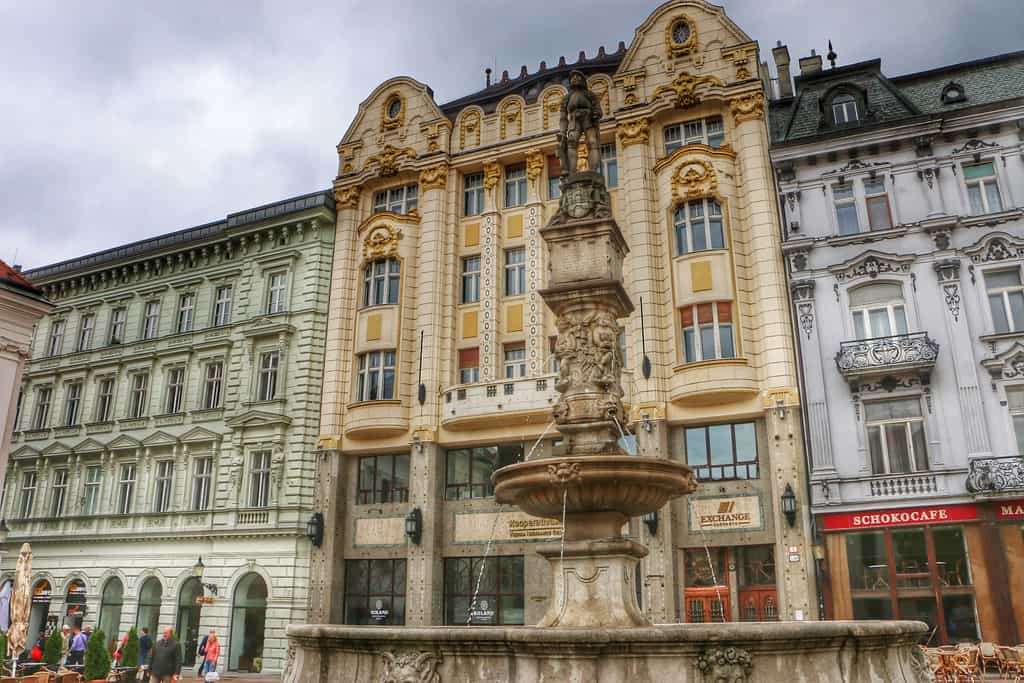 An underrated country, I really enjoyed my time in Slovakia. Bratislava was charming, full of interesting history and lacking in tourists. With it's proximity to Vienna, I'm surprised more people don't visit.
#20– Italy
Italy really is as gorgeous as everyone says it is. I loved traveling around the country and seeing just how different the various regions are. Not to mention, gelato. Need I say more?
#21– Vatican City
Yes, Vatican City is smack-dab in the middle of Rome, but technically it is its own country! We spent a better part of our day wandering around the museum and Saint Peter's Basilica. Gorgeous!
#22– Monaco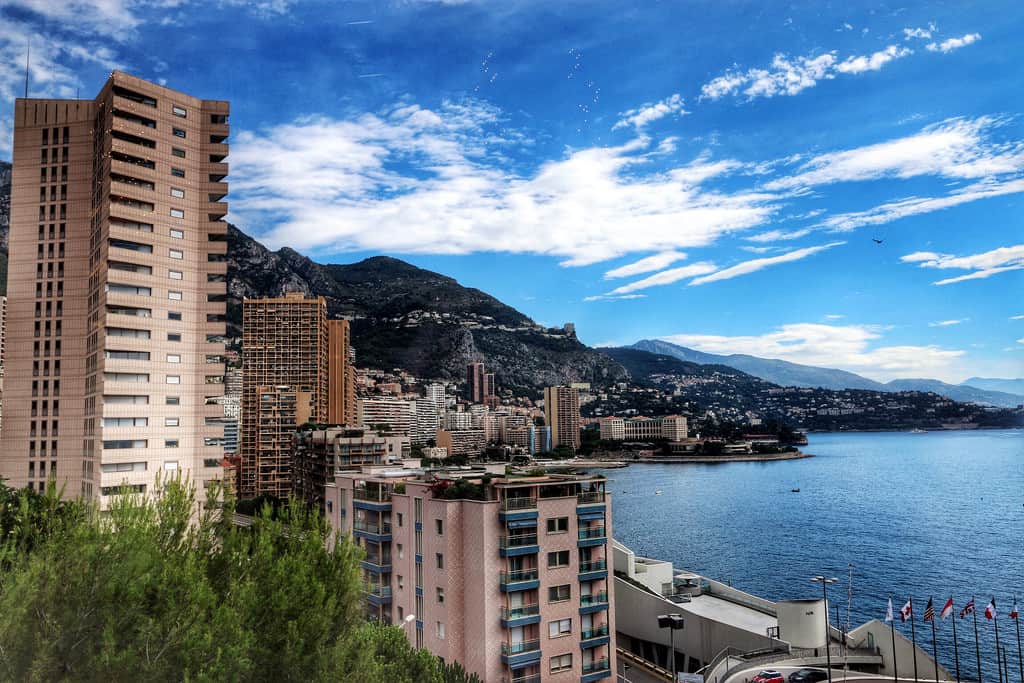 Another tiny country, Monaco was Europe made for me. It's not that I didn't love the rest of Europe, but I need cities and skylines, which honestly just doesn't exist in most of Europe, but it did in Monaco! The verticalness of the city had me feeling right like I was back in Hong Kong.
#23– Spain
Probably my favorite country in Europe, I was completely blown away by Spain. We only got to visit Barcelona but that was enough to convince me I need to move there at some point in my life. I'm already trying to plan my return trip and I'll hopefully see more of the country this time around!
#24– Costa Rica
Pura Vida. I can't think of a phrase that more accurately describes this laid-back country. After two exhausting years living in Asia and six even more exhausting weeks backpacking around Europe, slowing down in the jungles of Costa Rica was exactly what I needed. I can't think of a better place to be ringing in year 25!
#25– ???
So what will my 25th country be?
Nicaragua!
Next up we're heading to Nicaragua to explore two very different cities: Granada and León. And after that? Who knows. We'll probably continue traveling north, through Central America until we reach Mexico– or at least that's the tentative plan.
So here's to another year of exploring culture and seeking adventures!