Let's face it. London is one of the world's leading cities, and it's also one of the most expensive.
Actually, I always thought Hong Kong was the most expensive city (and it is based on real estate), but recently The Telegraph declared London as the most expensive city to actually live in. So I take that back– London is one of the world's leading cities, and it is the most expensive.
From the moment we touched down, I cringed at the sight of the prices, and I prayed that the rest of Europe would not be as pricey! From high transportation costs, to food, to accommodation, not to mention activities… everything! I was beginning to be glad we only had one day to spend in London because that was all that I could afford.
I generally don't mind walking everywhere to save on transportation, eating at a grocery store to cut down on food costs, or even sticking to only fun free activities around a city but there's one thing I am adamant about: getting a good night's sleep. Especially with all the constant changing over cities we were doing, it was important to at least be well-rested so that we could go out each day and play tourist.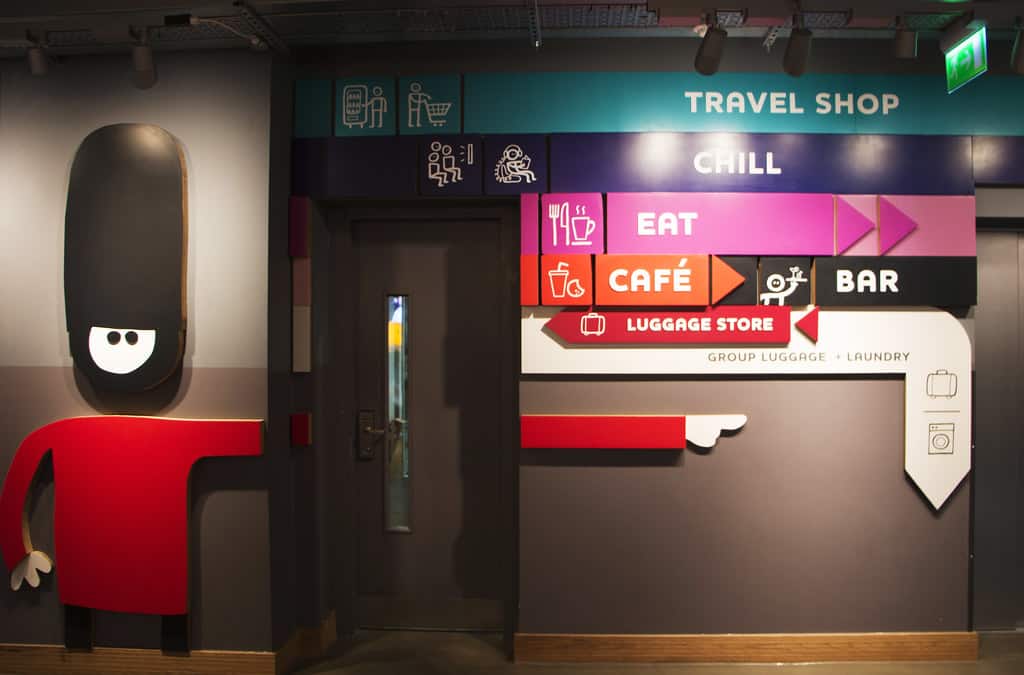 Enter Generator London— London's most hip hostel. I know I said hostel, but Generator is more than a hostel. Really, they say so themselves.
So what makes this hostel so awesome? Stepping inside the rather inconspicuous building, the design was stylish and modern. It felt like I had just arrived at some trendy loft downtown.
We approached the counter and smoothly checked in. Even though we were hours early, they informed us that if we waited 20 minutes that our room would be ready. This was the first time a hostel was ever letting us into our room early.
As we waited for our room to be ready, we checked out the common areas. There was a room was filled with people sitting on their laptops or casually watching something on TV. It seemed very laid back with plenty of seating available. Right next door they had a cute cafe with even more additional seating.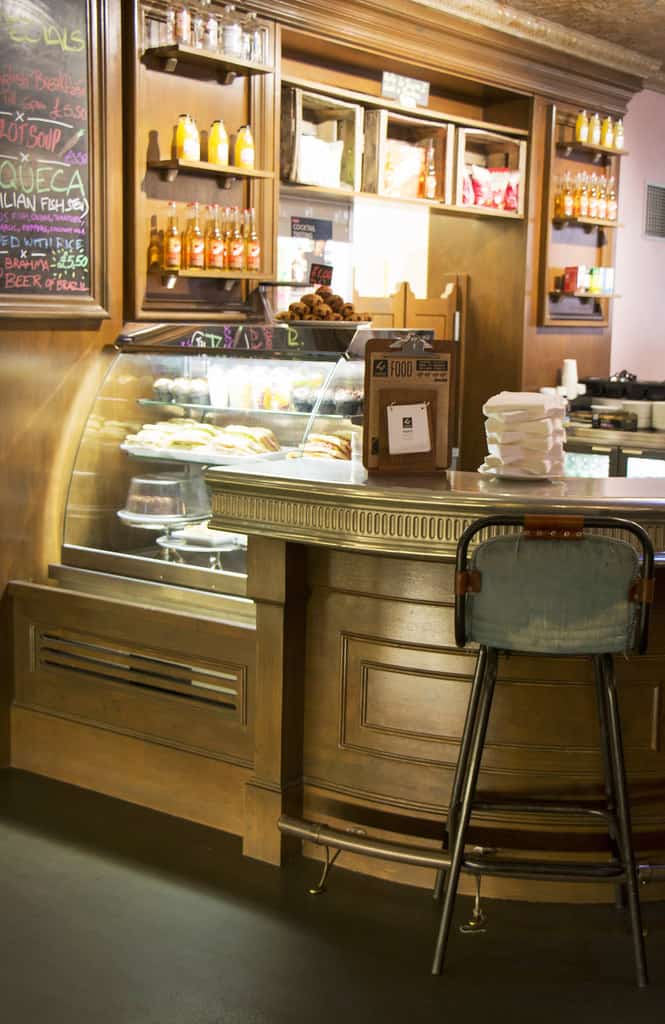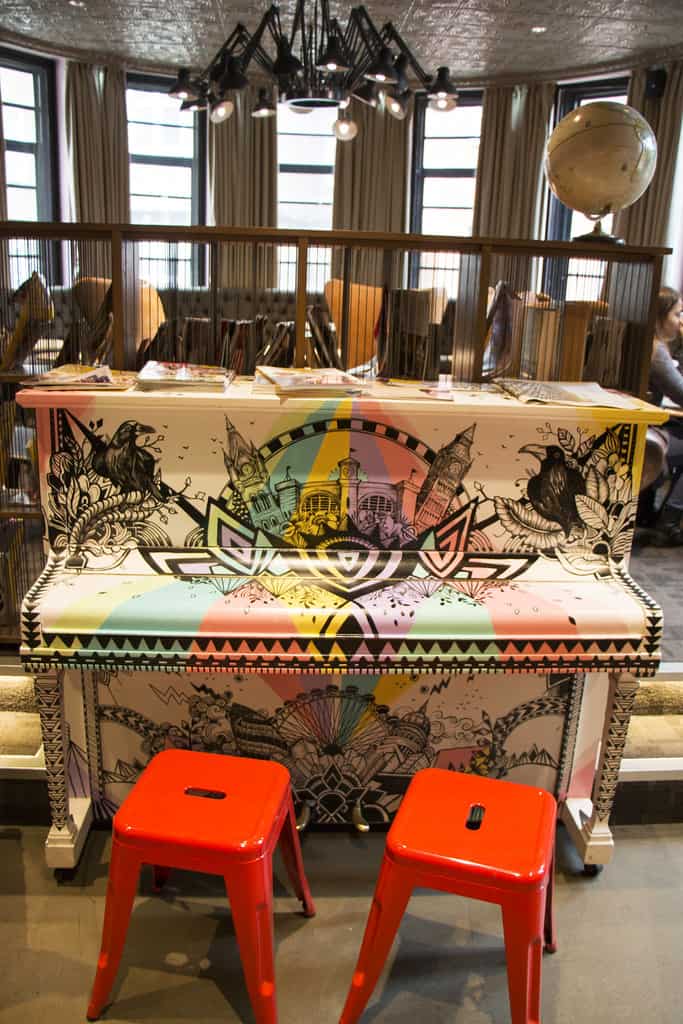 We took a seat and as we waited we noticed that all sorts of people were coming in and out of the hostel. This isn't your typical backpacker hostel. I mean, yes, there were backpackers, but we also saw families with small children, men in business suits, groups of friends and even an elderly couple! Even though my mom was previously a bit skeptical staying in hostels at her age, she didn't feel out of place at all.
Right next to the cafe area where we were sitting was the 'Travel Shop'. Here they sold tickets to various attractions around the city, including the helpful London Pass. They also had a sign up for a daily free walking tour, which would be a great way to meet a few people if you're traveling solo. Although we didn't get to use either of these services due to our short stay, I was impressed to see that a hostel would even offer some sort of concierge service.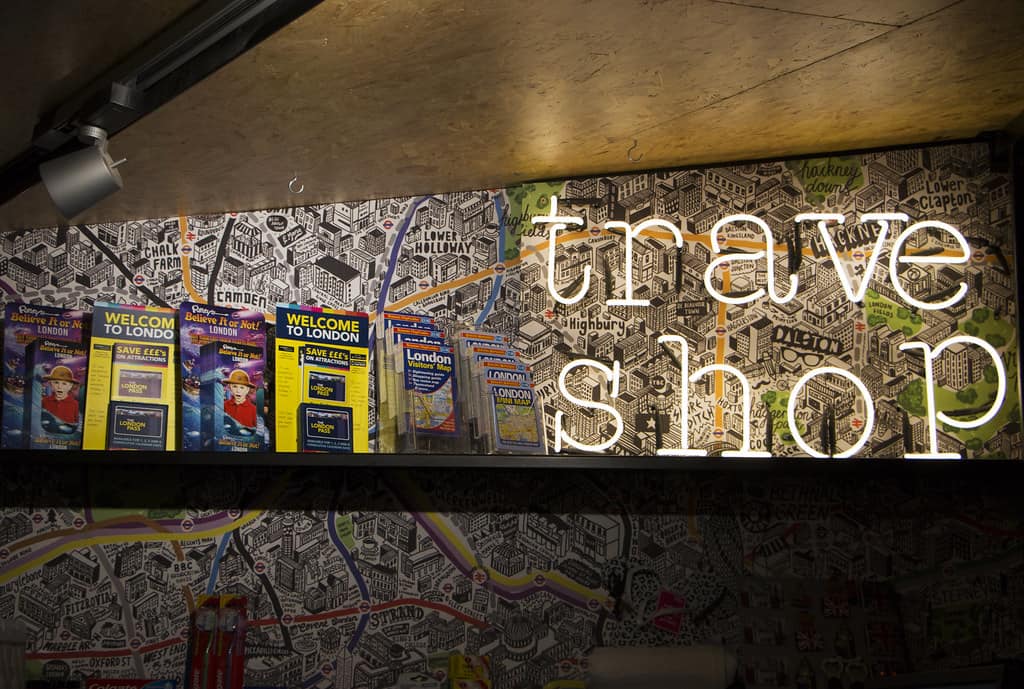 Finally, our room was ready and we were handed the key to our private room. Heading up to the forth floor, I loved how they were all themed after popular British characters like Mary Poppins and Ali G.
Our floor happened to be the Doctor Who floor, which of course appealed to my nerdy side.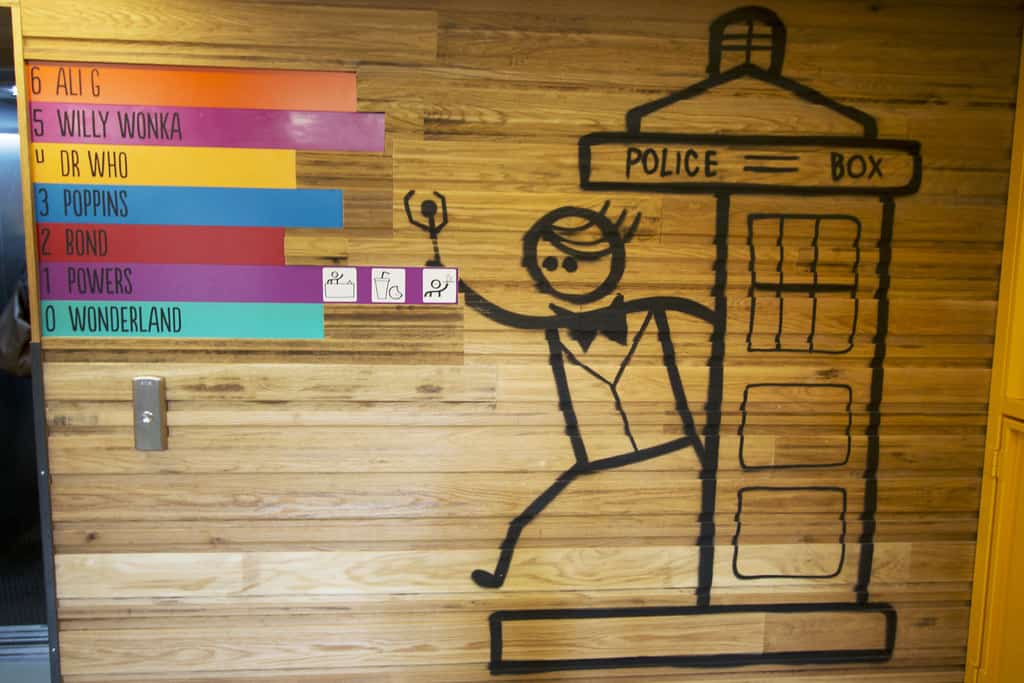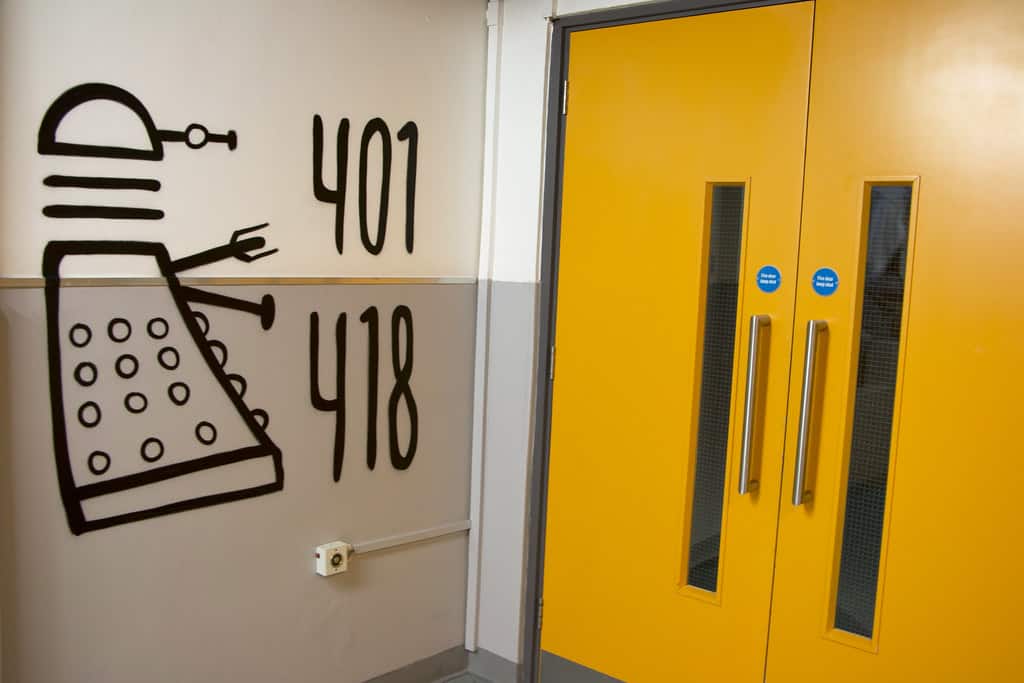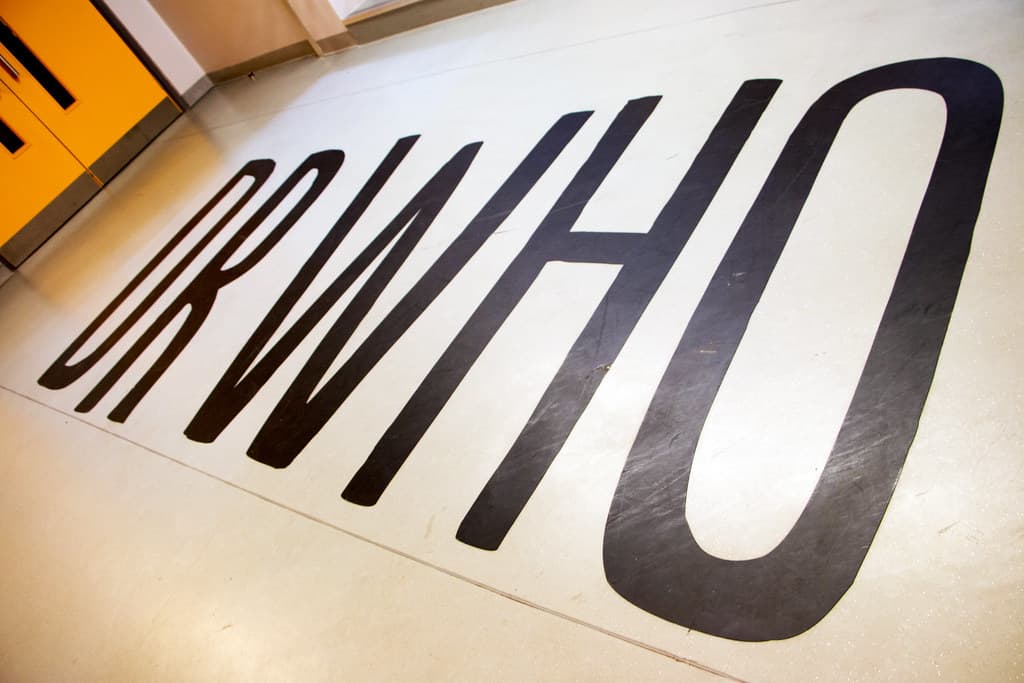 How awesome is that?
Even though I had no real reason to, I enjoyed taking the stairs up and down so that I could see the decoration of the other floors. I thought the designer did a good job representing each theme and I thought the Austin Power's floor was particularly cute!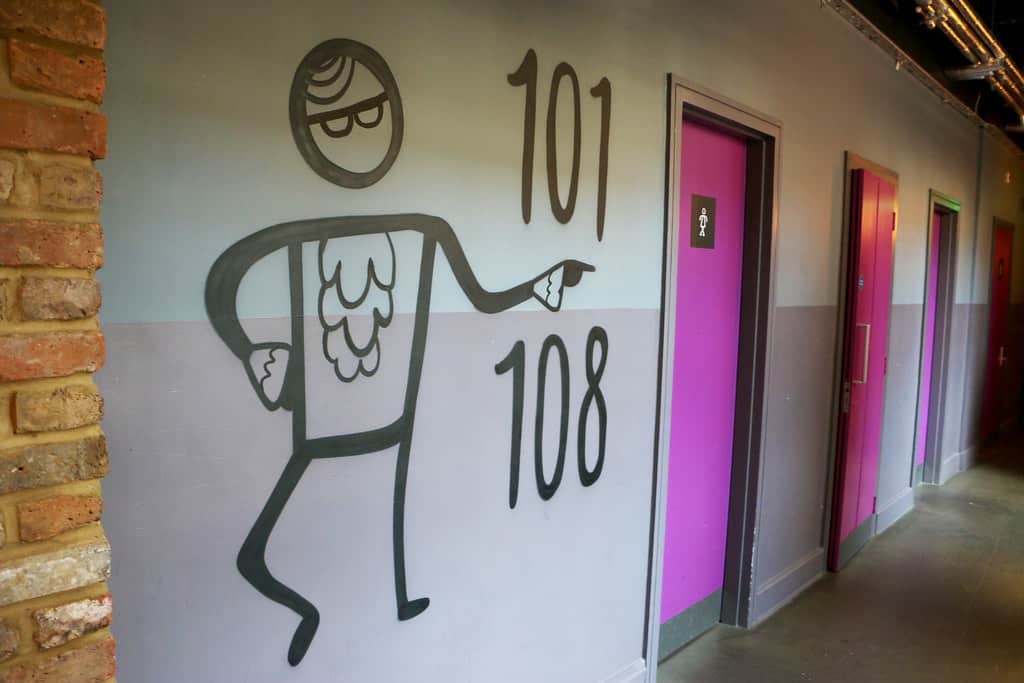 Apart from their private twin and triple rooms, Generator London also had your standard dorms that hold up to 12 people. They also have female-only dorms for those solo female travelers that may like a little more privacy.
Our room was bright, modern, and most importantly clean. Fresh linens were awaiting us on the bed and towels were hanging in the ensuite bathroom. After putting down our bags we set out for our first day of London exploration.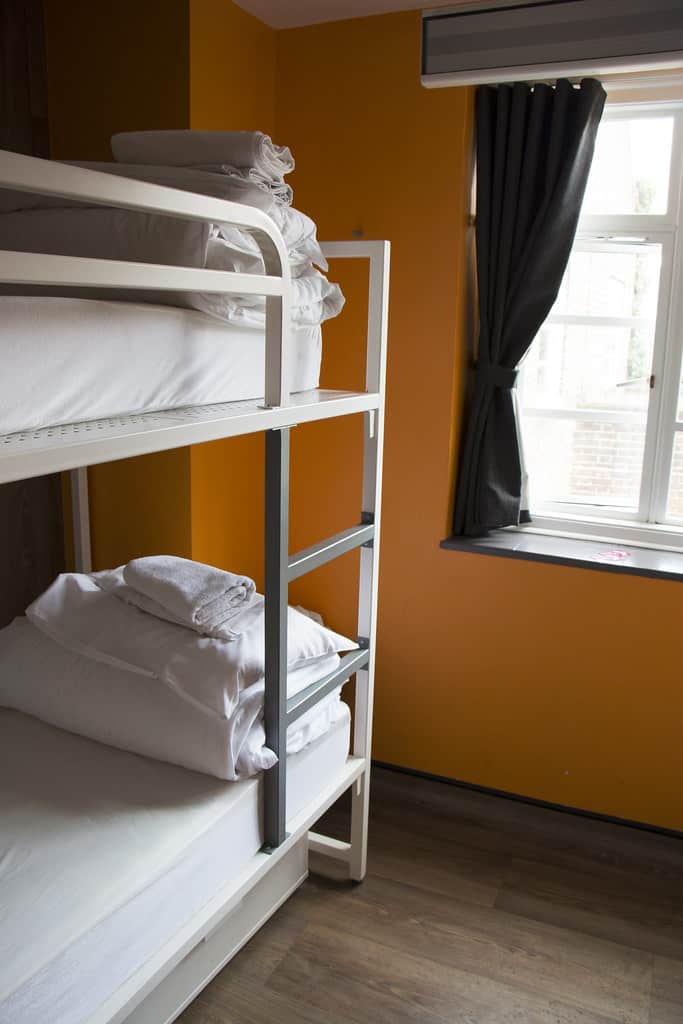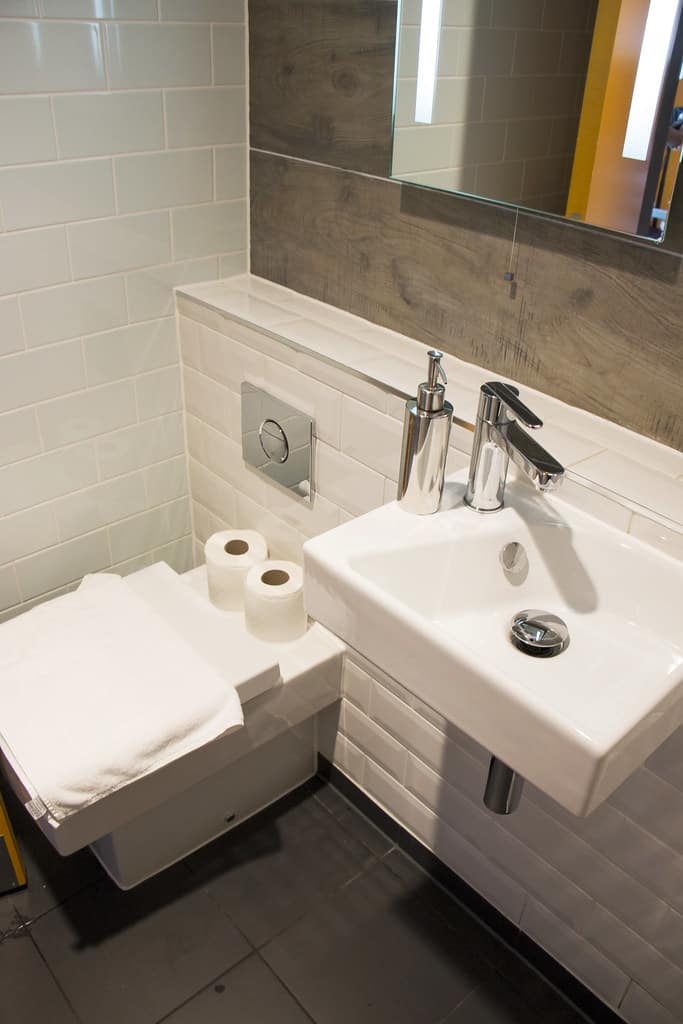 When we returned that evening, there was plenty going on at the hostel. While people were out being social, the noise didn't carry upstairs into the rooms and we were able to sleep without disturbance.
Waking up the next morning, we sauntered downstairs to check out the breakfast. Like all the other hostels I've stayed in, I expected a bleak array of dry cereals and juice. To my surprise, that wasn't the case at all.
Before us we were presented with a large, full-scale continental breakfast. They had meats and cheeses to make sandwiches with, salads, fruits, cereals, toast with various jams and a good selection of beverages. It seemed no different from many of the hotels I've stayed at.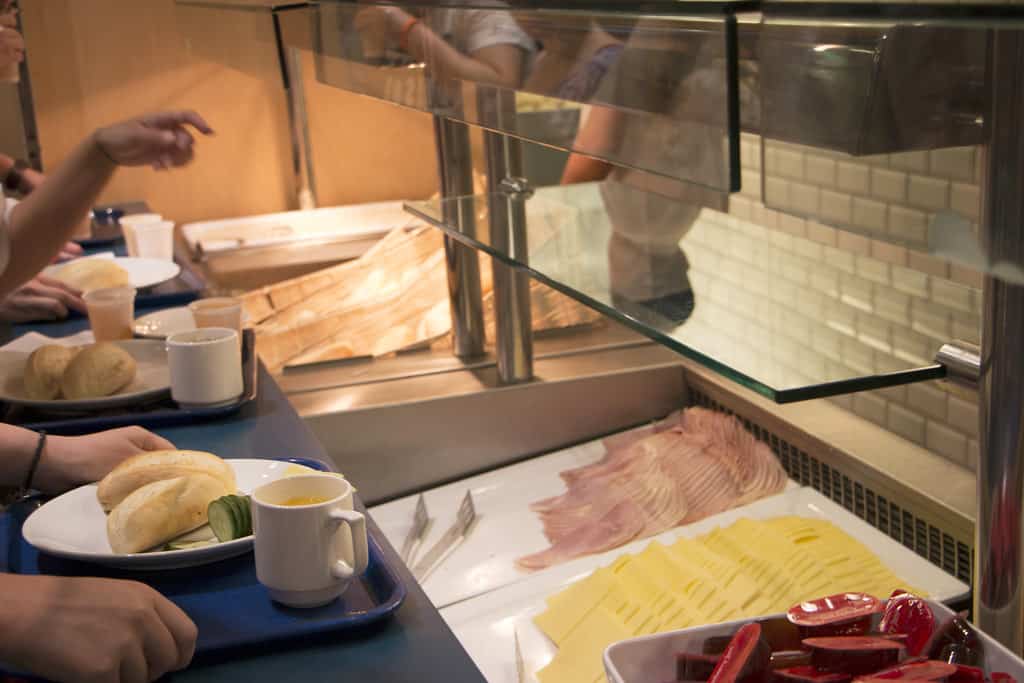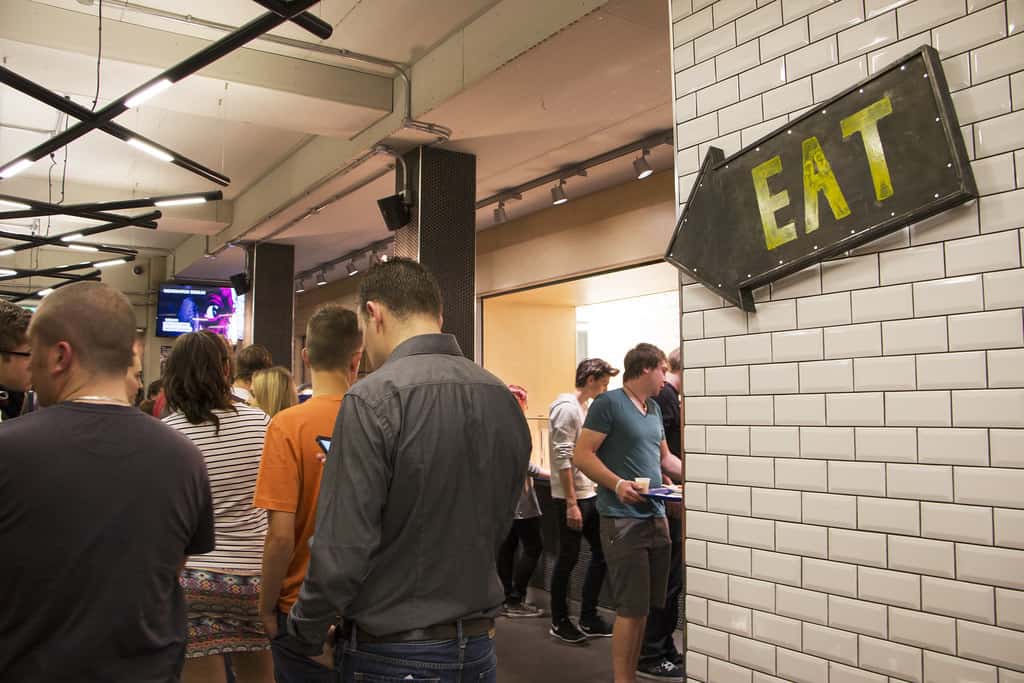 After finishing off a hardy breakfast, it was sadly time to check out and put our luggage into storage. Generator had free luggage storage for guests, but they also had pay lockers for those who wanted a little more security.
Leaving for good, the doorman, yes they had a doorman, helped us carry our heavy bags down the stairs before seeing us off. It was certainly all these little extra touches that made Generator London seem like more than a hostel. And it was all these little extra touches that make me happily recommend the Generator brand.
So if you're looking for the hippest hostel in London, look no further than Generator London. You won't be disappointed!
Book Your Stay
Have you stayed in one of the Generator Hostels before? Tell me about it in the comments below!
A huge thank you to Generator Hostels for providing me a complimentary one-night stay. As always, all opinions are my own, regardless of who's footing the bill.