You might find this hard to believe, but I'm a pretty indecisive person.
I'm one of those people that'll sit there arguing back and forth for thirty minutes over what I eat for dinner…I dunno, what do you want?
It gets even worse when it comes to actually making a decision about booking travel. As much as I love researching and planning trips, there's something that always freaks me out about hitting the 'purchase' button.
Before I even get to that point, I spend hours going back and forth between booking sites and Tripadvisor, fretting over if I'm making the right hotel choice. Why do reviews only give it 2 stars lately? What if the hotel isn't as convenient as I think? What if there's cockroaches? What if; what if; what if.
Luckily, my travel planning stresses are about to disappear thanks to Yonderbound.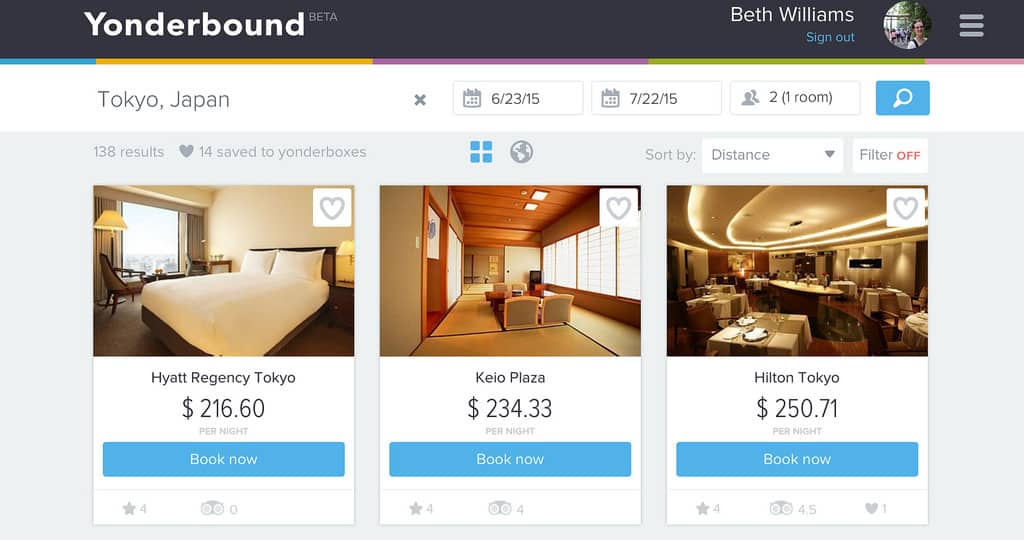 Sure, it looks basically like all other booking sites– but when you dig a little deeper, you'll see that it's so much better.
People create what are called Yonderboxes. These little boxes kind of reminded me of those personal lists you can make on Foursquare, filled with all of your top recommendations.
Yonderboxes can be related to particular cities, regions, or simply an overarching theme like Best Over Water Villas in the World.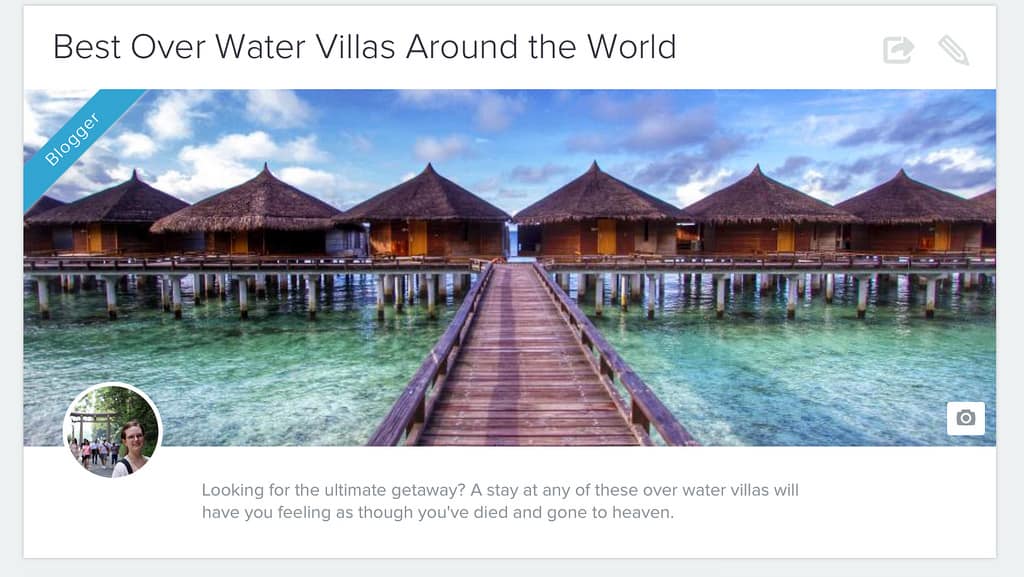 You could even use them as a way to bookmark hotels you're thinking of staying at as you research. When I'm looking for something really specific in a hotel, I like to break mine into categories of first choice, second choice, etc., so that everything is nice and organized.
They're super easy to make, and actually look pretty nice when finished. Here you can see some Yonderboxes I've made so far for Hong Kong and Chicago.
Then after your trip, if you want, you can add little notes and tips to all of your saved hotels. Which, why would you do this? To help others of course!
You see, if someone sees your recommendations and then books their own hotel because of it, you get 70% of the revenue to use on future bookings. Yes– 70%!! And, you do not have to be a travel blogger to do this. It's open to absolutely everyone.
So just by sharing your recommendations, you could actually fund your own travels.
Pretty sweet, right?

The other reason I am absolutely digging Yonderbound so far is because of their overall UI.
Gone are the days of painstakingly going back and forth between booking sites and Tripadvisor– why?? Because Yonderbound has Tripadvisor built into their interface!
When you search for a hotel you'll see each property's TA rating right in the search results. Then, if you were to actually click on a property listing you'd be able to read all the TA reviews in addition to getting necessary hotel details and photos.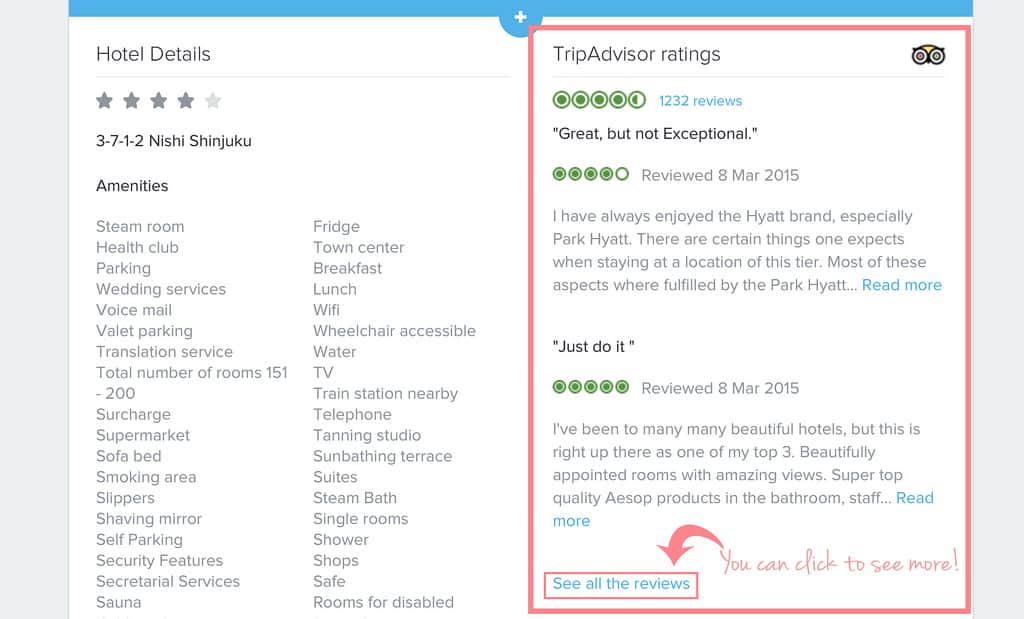 Also, those prices they've listed? Yeah, those include all taxes and fees. This makes me super happy because most booking sites like to lure you in with cheap-looking prices only to spring all that fun stuff on you later.
The user interface also makes it really easy to add custom search filters, so if budget is an issue you can filter by price (or rating or location or whatever is most important to you). I also love that they include a freebies section, which will only bring up hotels with things like free wifi or free breakfast– two things I absolutely look for whenever I'm booking.
Talk about convenient.
Yonderbound basically does all of the work for me.
The only thing I wish Yonderbound had was a way to search for hotels without listing dates.
Yes, I know, booking sites don't want to get your hopes up by showing you properties that aren't actually available. But it would be nice to see an overview with all of their listing with general prices (again, I know the rates may change during high seasons). I typically like to plan my destinations and hotels first– and then I later find a range of dates to make it happen!
Have you tried Yonderbound? Would you like to?
If so, go ahead and sign up here to start funding your own travels!
Some of these links are affiliate links, which means I will make a small commission at NO EXTRA COST to you. This helps keep me site running, so thanks for your continuous support! I only ever recommend products or companies that I use and love myself!