Leaving Indianapolis, one of the things we were most impressed with was the food.
Supposedly Indy wasn't always this cool, but as the city underwent its hip revival, along with it came a whole new food scene to match.
And let me assure you, there is no shortage of things to eat in Indy.
Just take a drive down the road and you'll recognize the familiar shaped-buildings of Taco Bell and Bob Evans that are now, after years of being defunct, being transformed into a multitude of unique bistros and ethnic food havens.
With these waves of hip eateries and craft breweries popping up almost weekly, how could any young millennial not love a city like Indy? What once was a pretty small Midwestern town is now totally international– at least in regards to food.
And it's not just the types of food; it's the quality.
Their innovative food scene seems to focus on using only the best ingredients, most of which are proudly sourced locally. The farm-to-table movement is thriving and brunch has already become an adopted institution– just what I like to see.
Here's a look at 5 places that captured my heart (and stomach) in Indianapolis:
Milktooth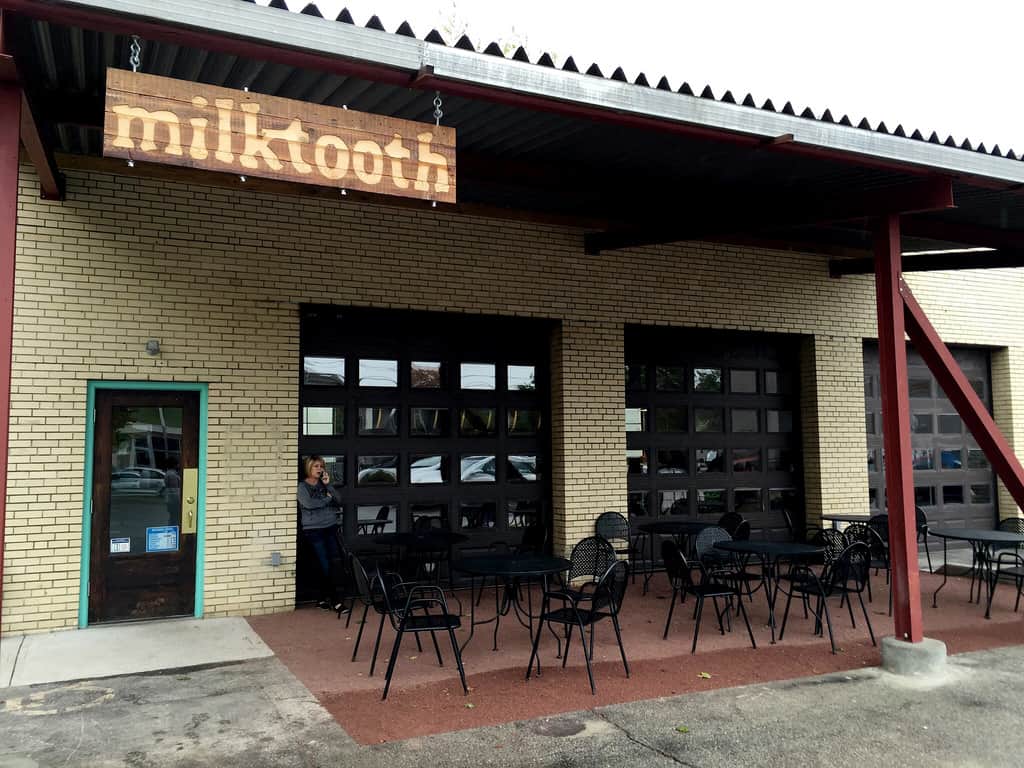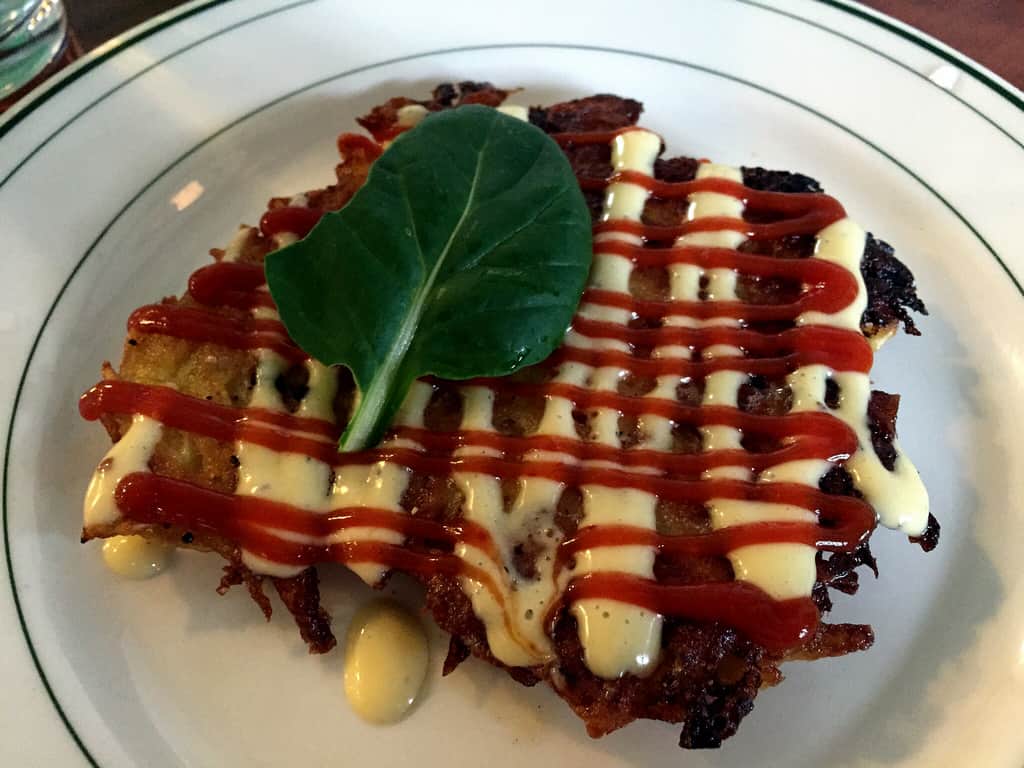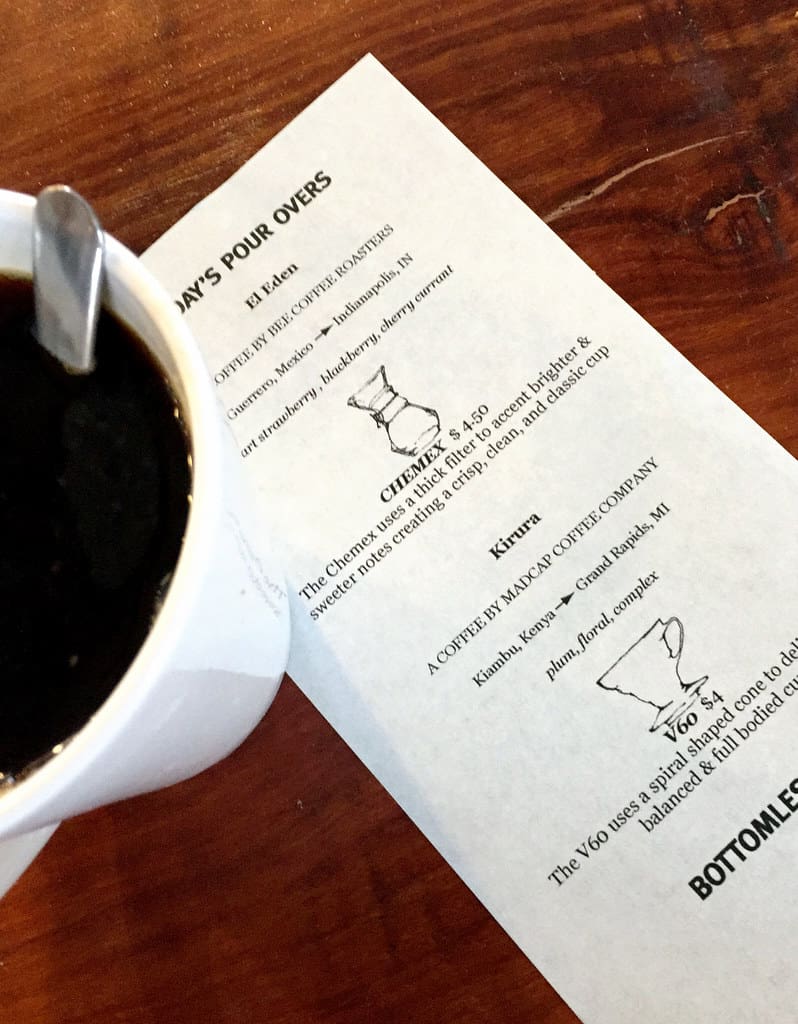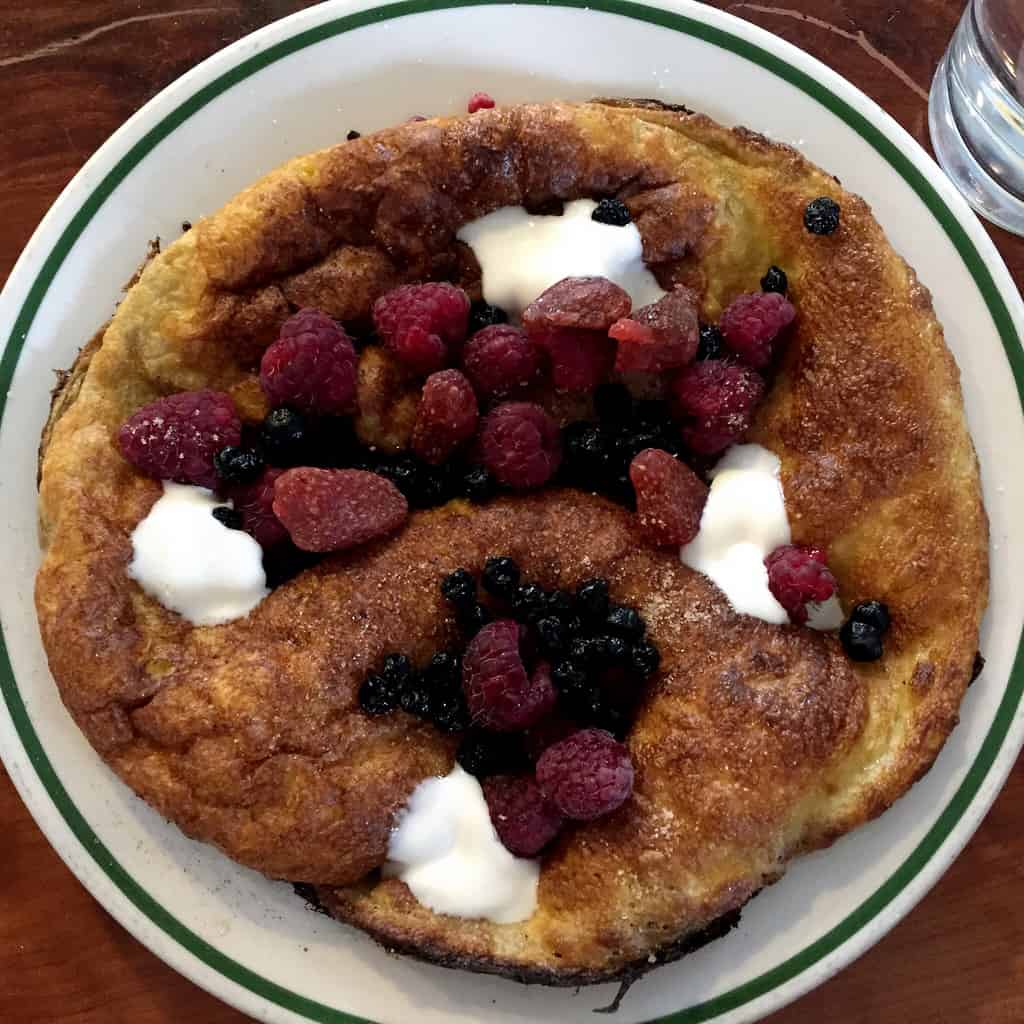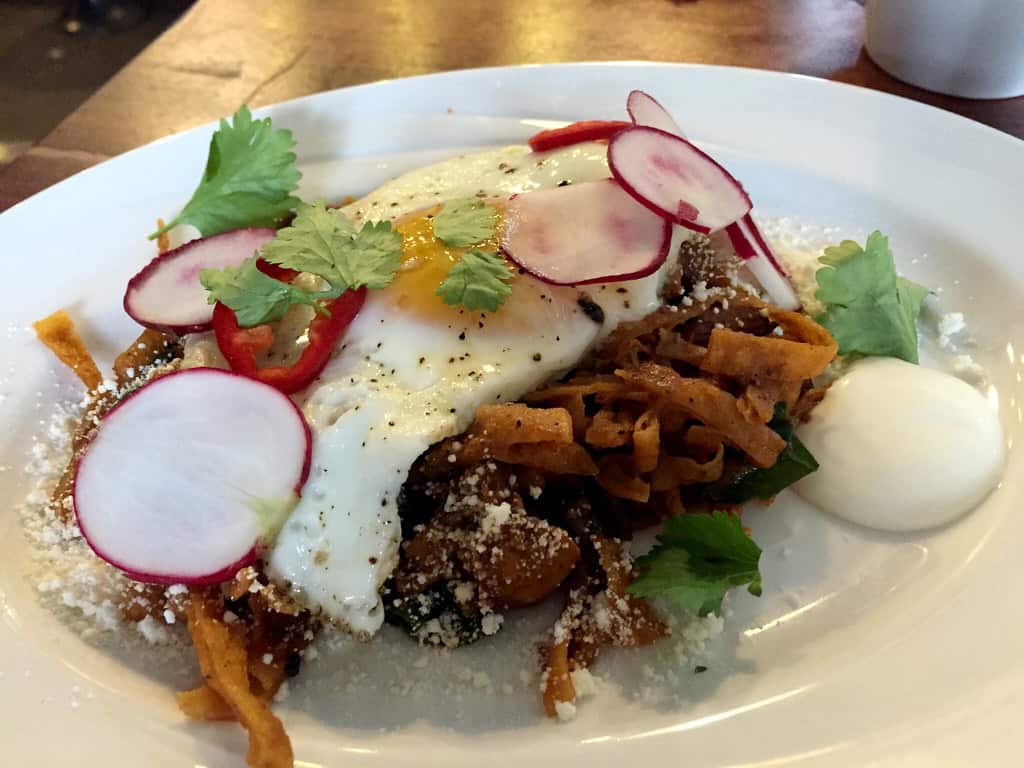 Milktooth opened only a matter of days before our arrival, but it's the perfect example of Indy's brilliant repurposing. Previously a mechanic, they gutted this building leaving only the large swing-doors paying homage to its roots. Now it's the ultimate hipster hangout serving up some of the greatest brunch you'll have in your lifetime.
Upon sitting down they asked everyone if they preferred their pourover coffees being brewed with a Chemex or Hario V60. Not being a drinker of coffee, I had no idea what any of that meant, but everyone else seemed to get excited.
Looking at their menu we honed in on the chilaquiles, a dish we had recently been acquainted with during our time in the Riviera Maya just weeks earlier. It was settled, Johnny would be getting those while I decided to try their dutch baby cornmeal pancakes, complete with peach-amaro jam, mixed berries, and cinnamon sugar.
Together we shared a side of potato latkes and sorghum-glazed pork belly bacon.
If bliss came in the form of brunch– this would be it.
Cerulean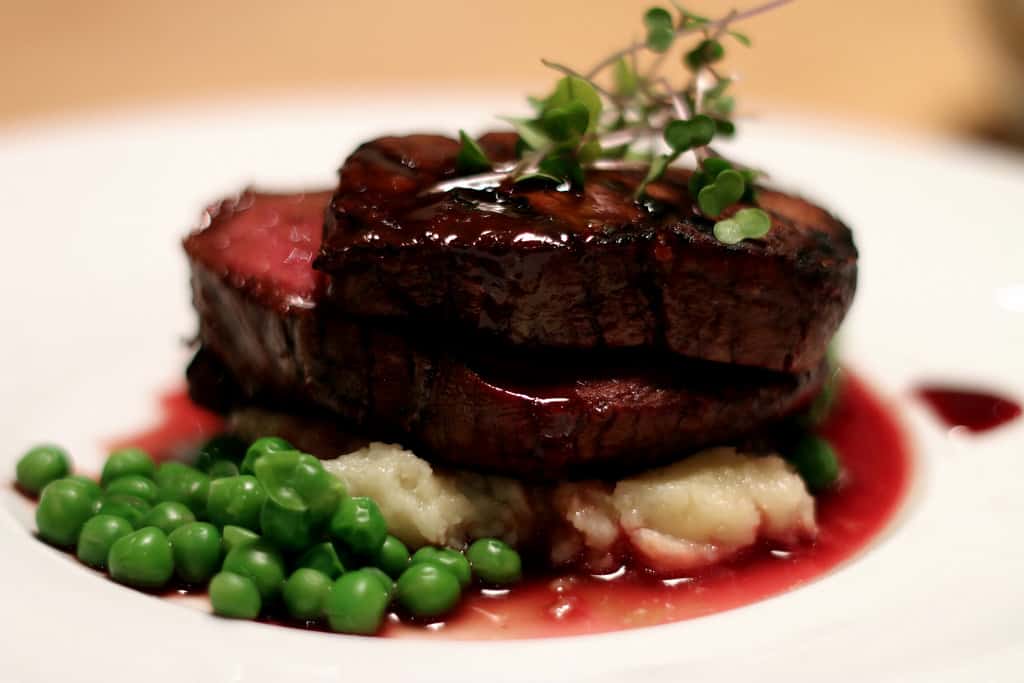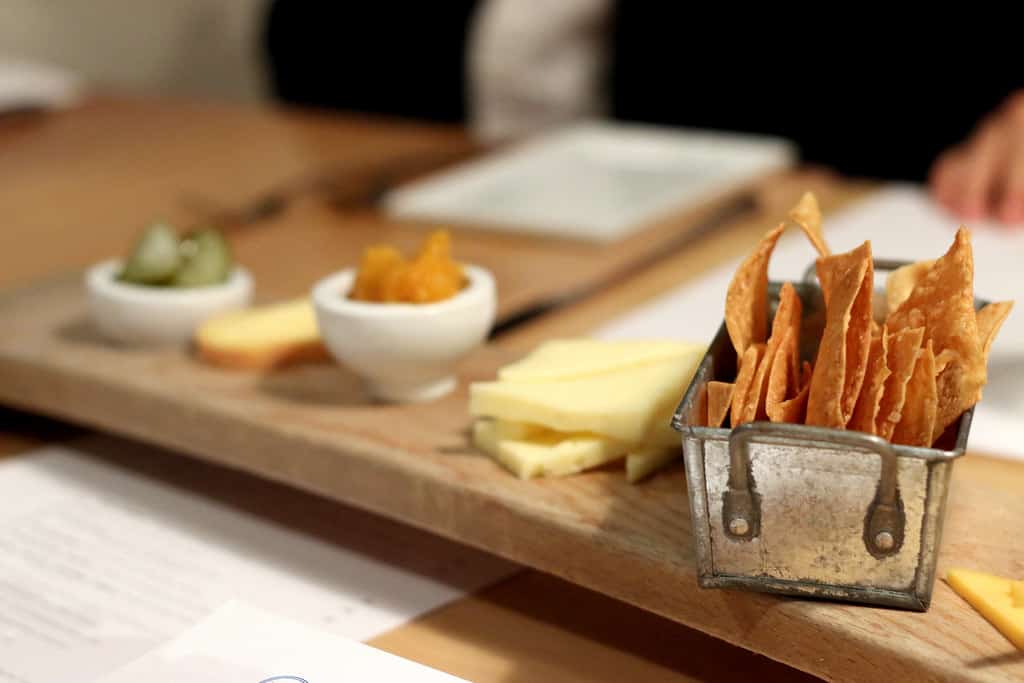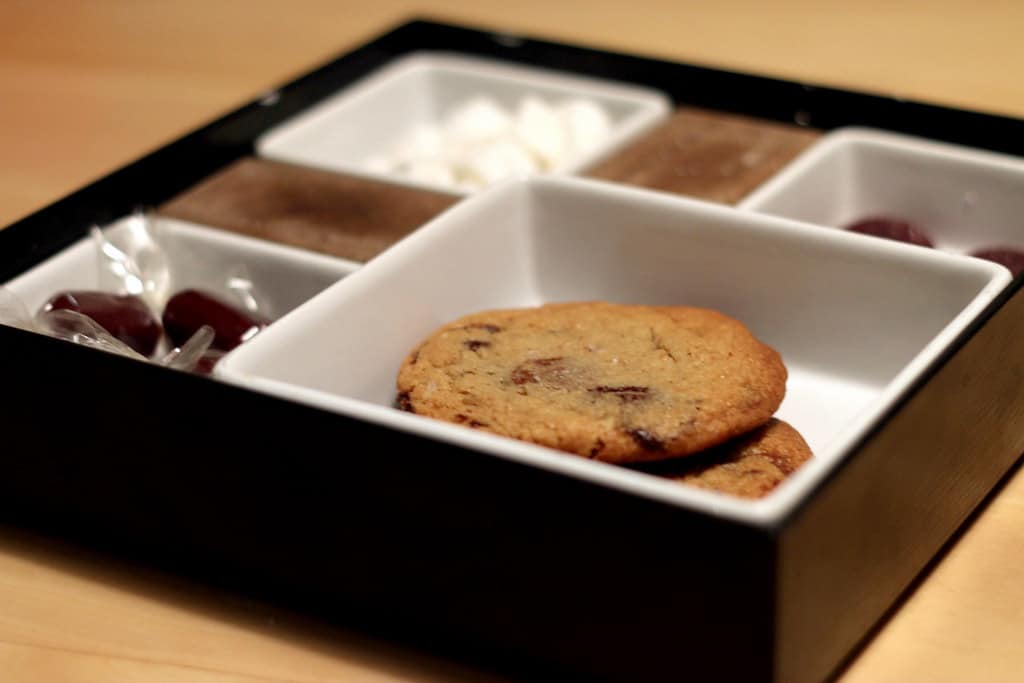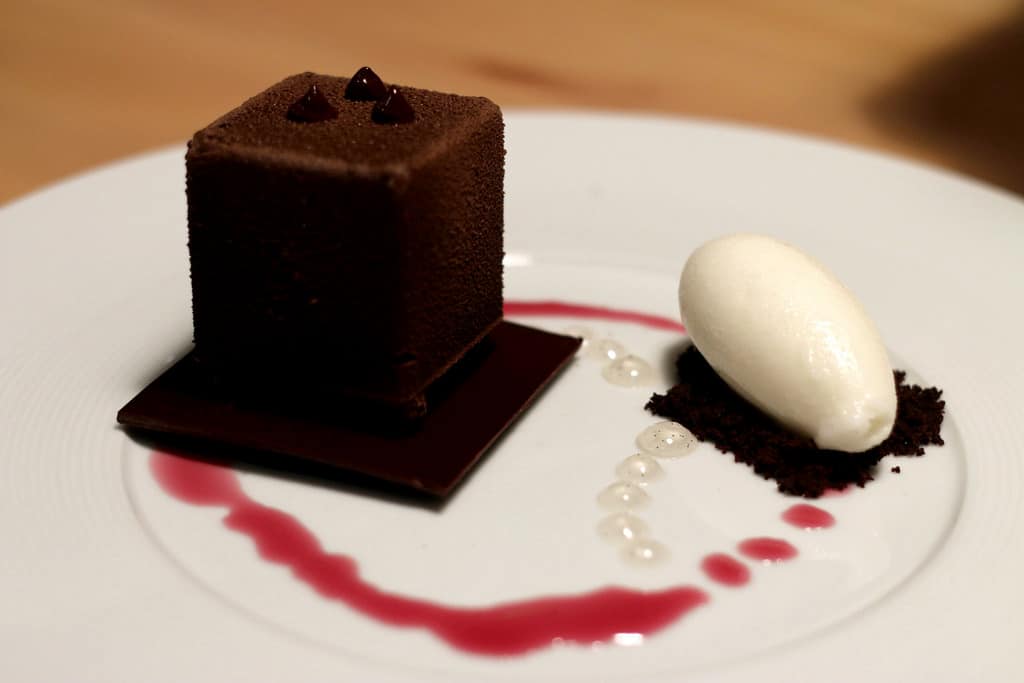 One of the city's more upscale restaurants, Cerulean is located within the artsy boutique hotel, The Alexander.
Again focused on fresh, locally-farmed produce, Cerulean had a mix a flavors suitable to please any palate. As we indecisively starred down the menu, we ordered a cheese board to get us started.
Deciding on a filet of beef with mushrooms and artichoke, Johnny decided to go the opposite route with duck and quail eggs. I honestly couldn't have been happier with our choices. Everything was cooked to perfection.
Of course with such delicious food we couldn't let the opportunity to try their desserts slip by, so we ordered a few to share amongst the table. One of which I was particularly excited about, was a Japanese inspired bento box filled with sweets.
Make sure to stop by the amazing Plat 99 beforehand to sip on delicious craft cocktails while taking in the hotel's beautiful decor.
Sun King Brewery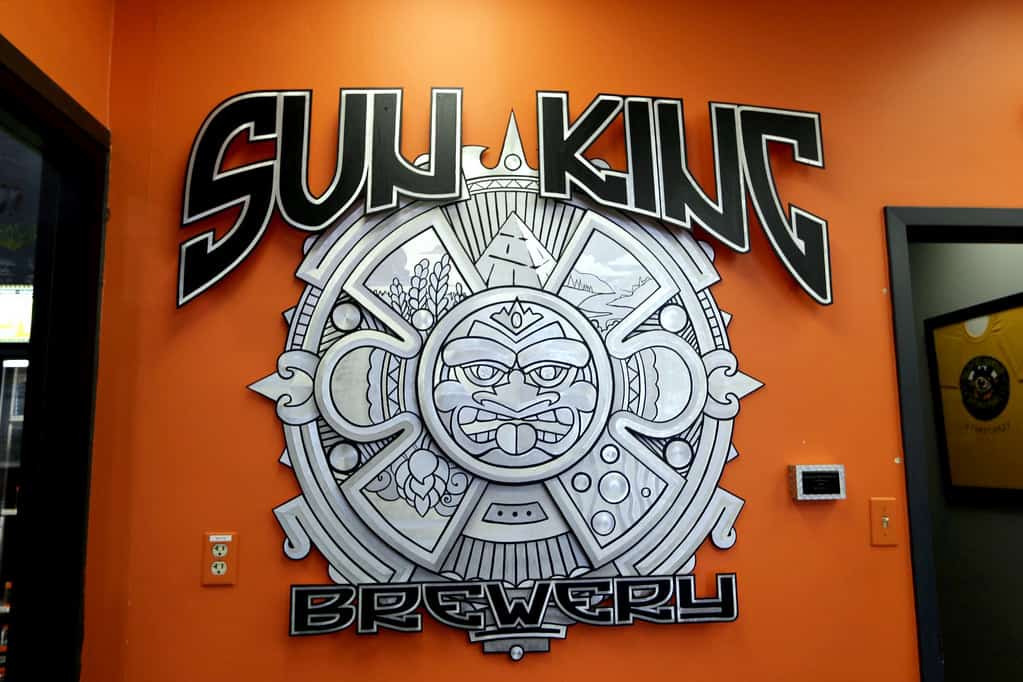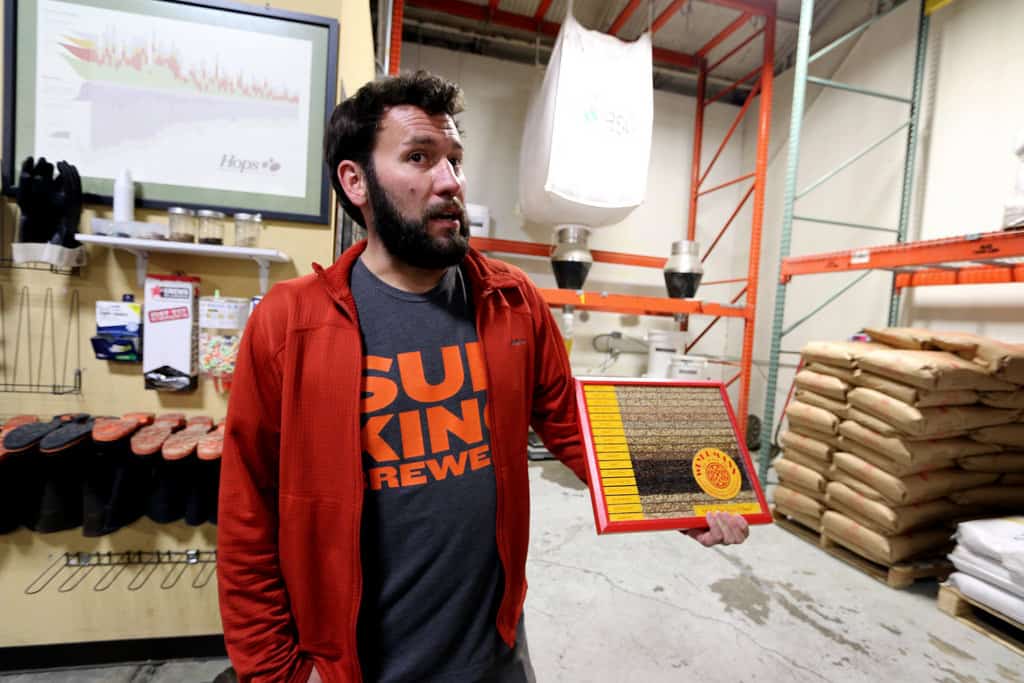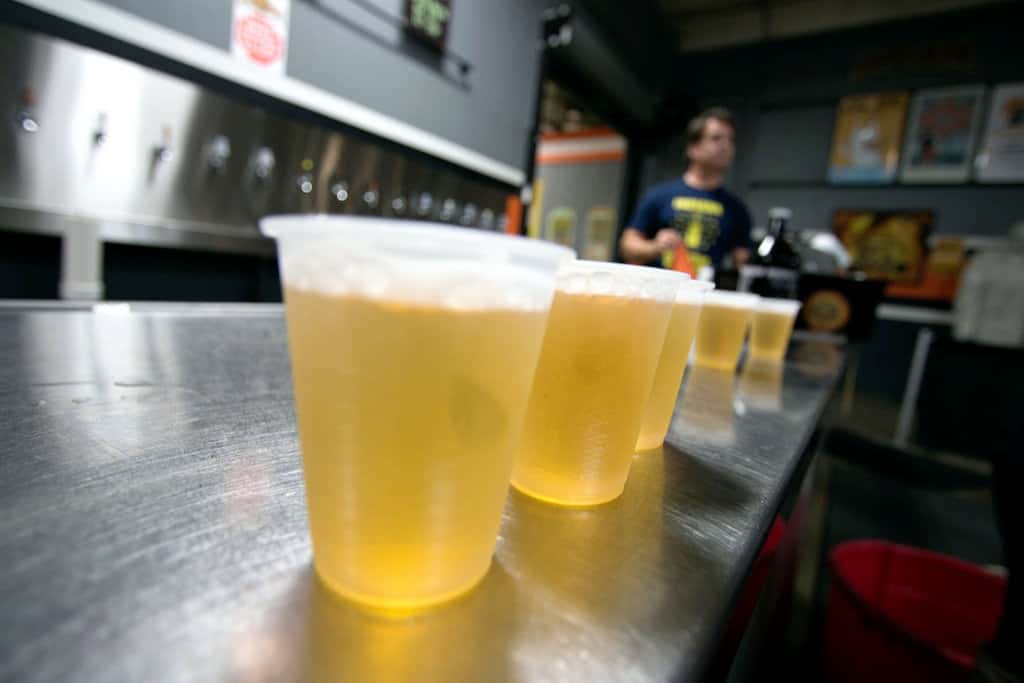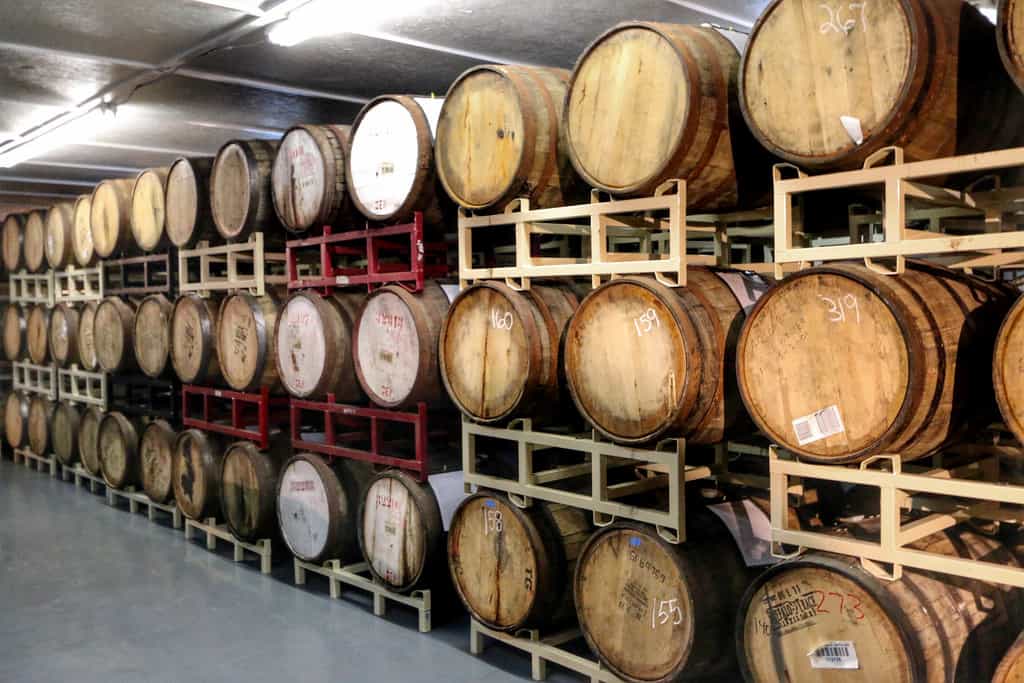 Recently, the microbrewery scene exploded in Indy.
Over the past 2-3 years, craft breweries have been popping up all over the city; so much so, that no one now knows the exact number of them.
Now, you and I both know that I'm not a fan of beer– and that's an understatement.
But when we were offered a tour of Sun King, one of the most established breweries in the city on par to become the beer of Indy, I was excited. For some reason, despite not being a big drinker, I love taking tours of breweries and wineries.
Plus, this tour was special. We were taken around by co-owner Clay himself; who showed us all of their secrets.
So what makes Sun King special?
Well, firstly, it's never brewed in bottles. They're a can-only kind of business. I was once one of those who thought that any beverage in a can tasted worse than it's bottle or tapped cousin, but now I've been properly educated thanks to Clay.
Secondly, we got to tour some of their (usually off-limits) experimental rooms where they mess around with aging beer in old whisky or wine barrels– which is become a huge trend right now. I love all the creative inventions of Sun King, and just for fun, you can see a list of all 181-and-counting beers they've craft so far.
My favorite was a raspberry sour called "Pink Taco". Yes, fruit beer? Who knew!
City Market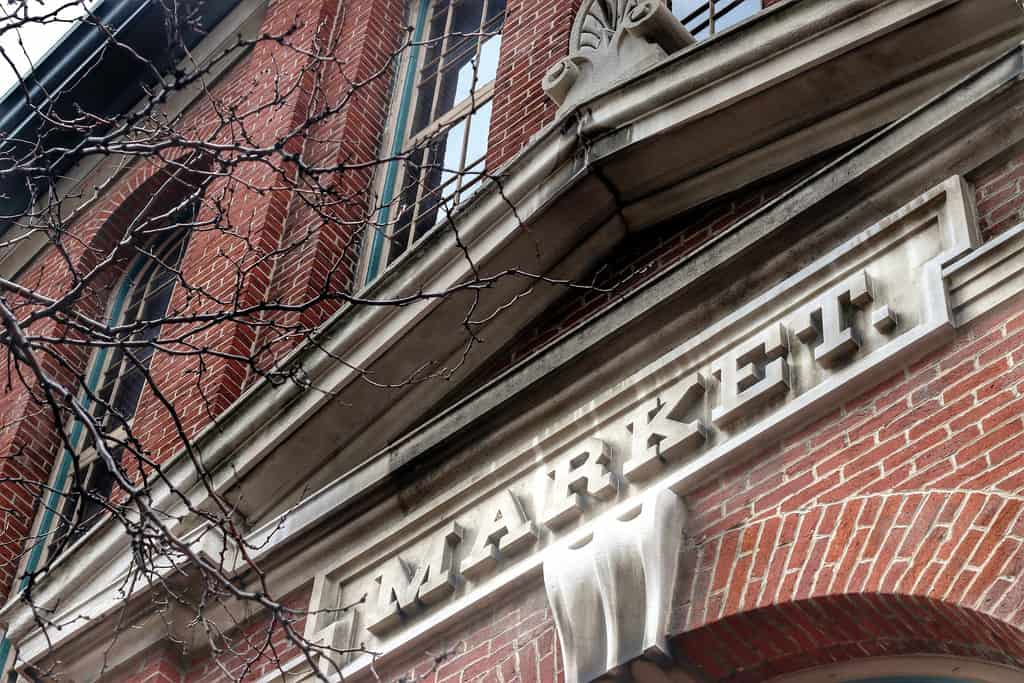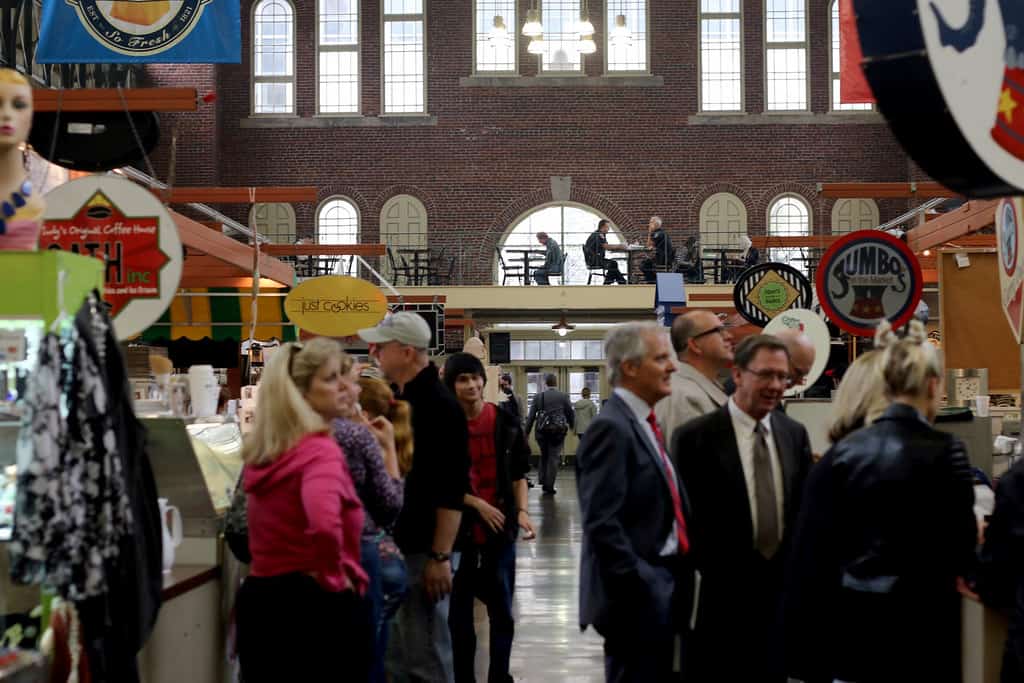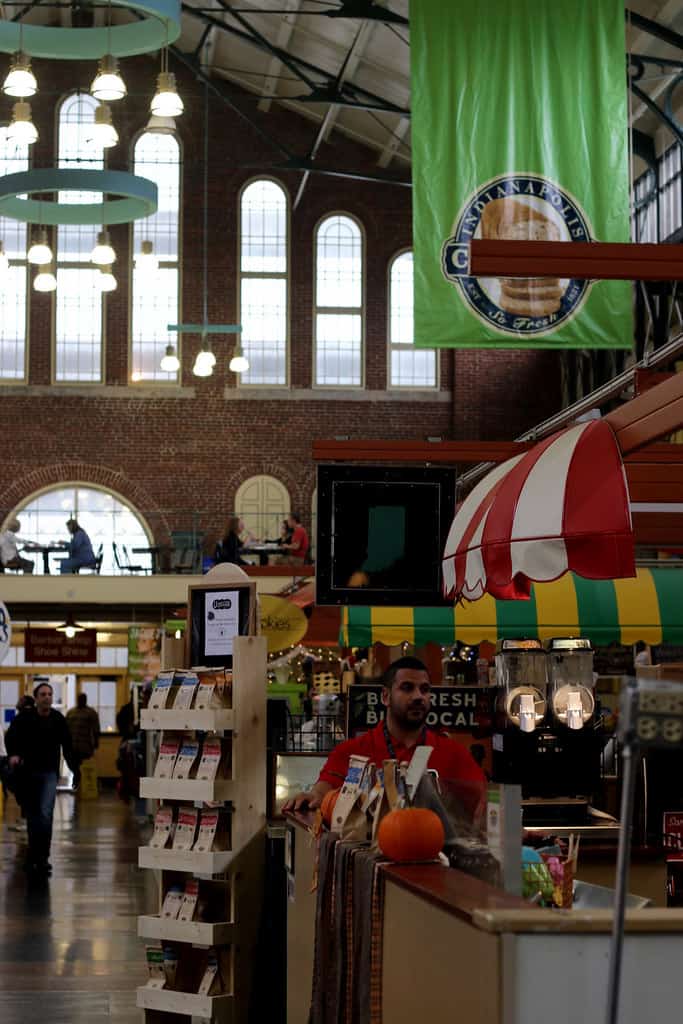 Located in a sort of inconspicuous building, right downtown is City Market. Sure, it may clearly label "market" on the outside, but yet that still didn't prepare me for what I found inside– yes, an actual buzzing market place.
We arrived just at the tail end of the lunch rush, so the market was still bustling with all sorts of people wearing their suits and work attire. There were dozens upon dozens of different vendors selling everything from fresh-pressed juices to Greek gyros. (Both of which we sampled, and both were amazing!)
We even found places selling natural foods, fresh ingredients and spices and other kitchen supplies. It was literally a one-stop kind of place. Apparently, on the weekends they also hold a farmer's markets here too, selling the freshest, locally-sourced produce in town.
It's no secret that I love markets of any kind, and this one was no different. It's lively atmosphere made it a great hangout spot and was perfect for people watching.
Didn't help that the food was actually delicious, too.
Black Market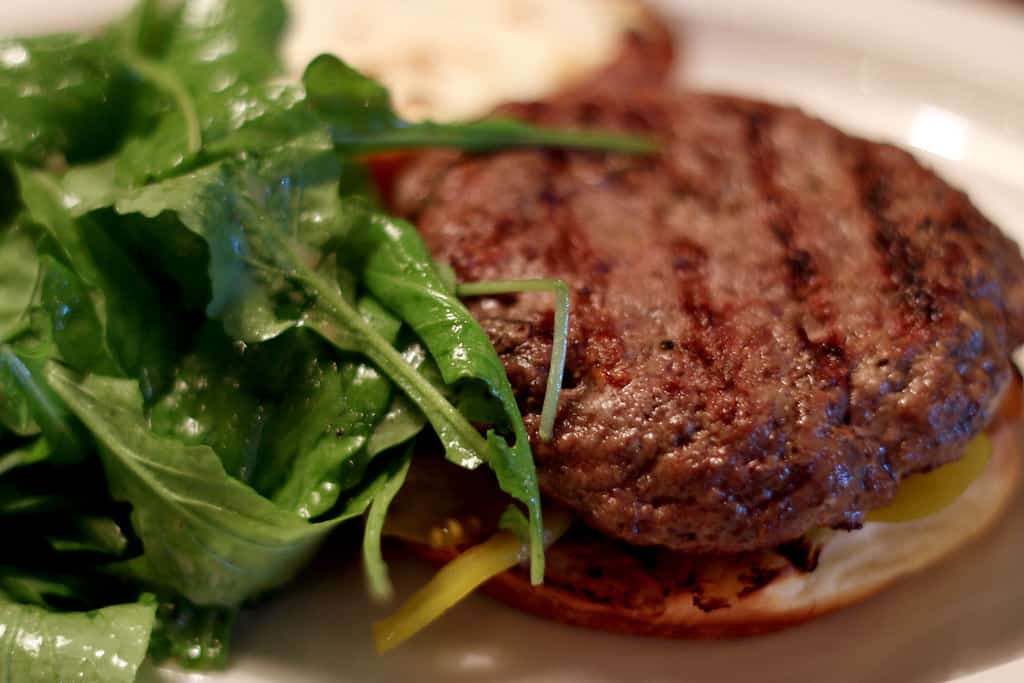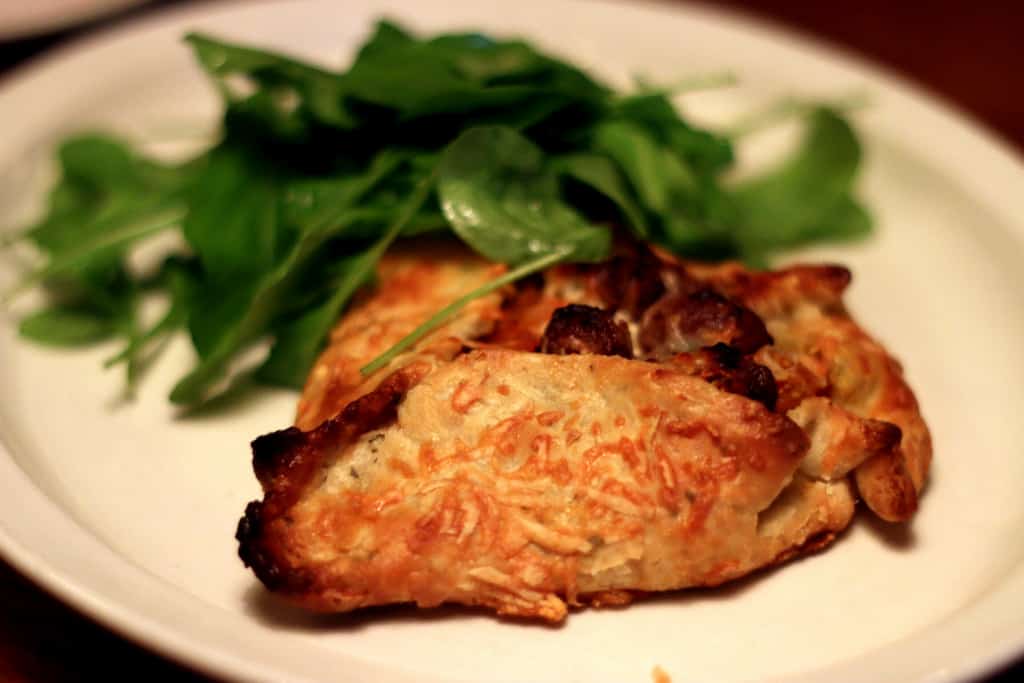 Despite the name, this isn't an actual market like City Market above. 
Black Market is a trendy, 21+ only establishment serving up some of the best food in the city. As you sit at communal-style tables, be prepared to enjoy eccentric craft cocktails while being served up some of the finest comfort food with a modern twist.
You know it's good since their chef was recently nominated for a James Beard award– which is only the Oscars of food.
Their black market burger, smothered in goat cheese, was to die for. And don't forget to order their platter of daily pickles, which are served up with their homemade peanut butter! Don't knock it till you've tried it!
Let's Pin It!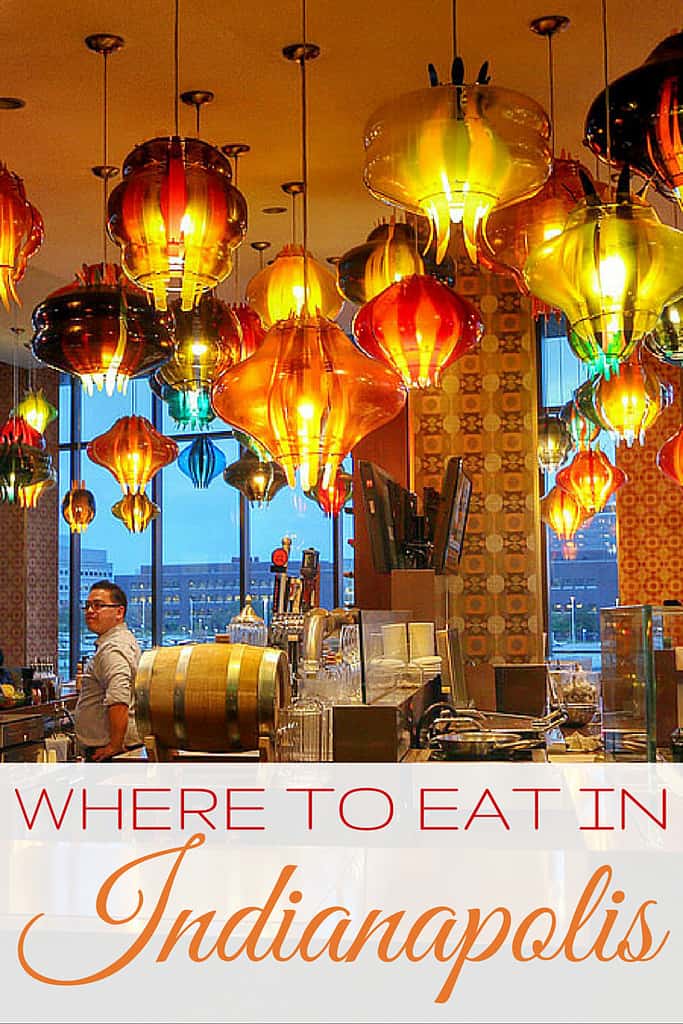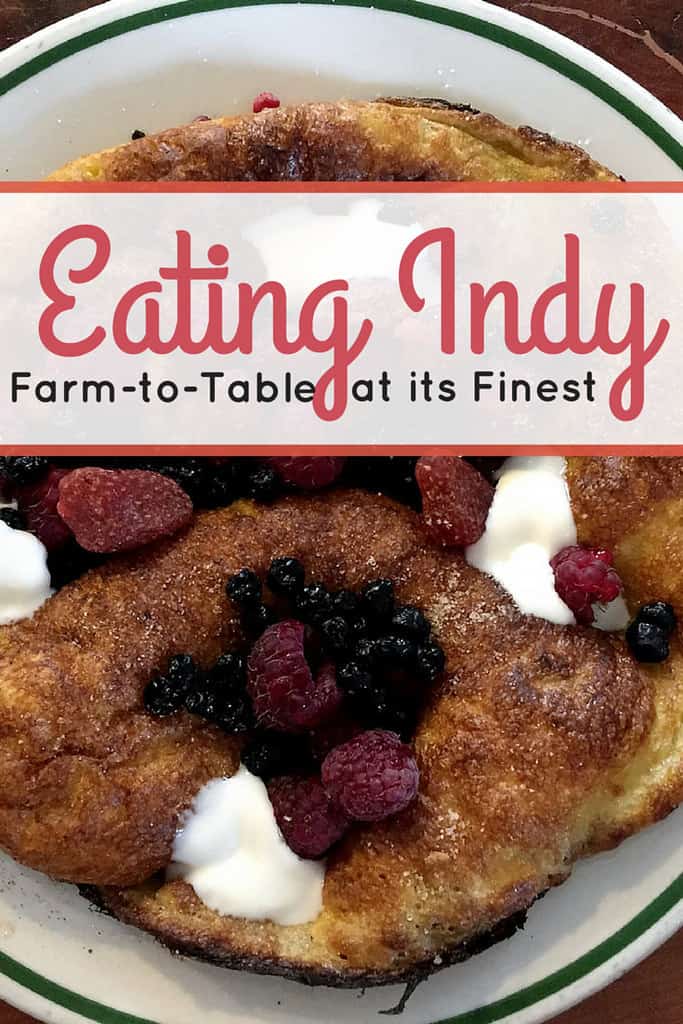 Would you enjoy the Indy food scene? Where would you like to try?
Thank you to those over at Visit Indy for arranging our trip and filling our stomachs! As always, all opinions are entirely my own no matter who is footing the bill.