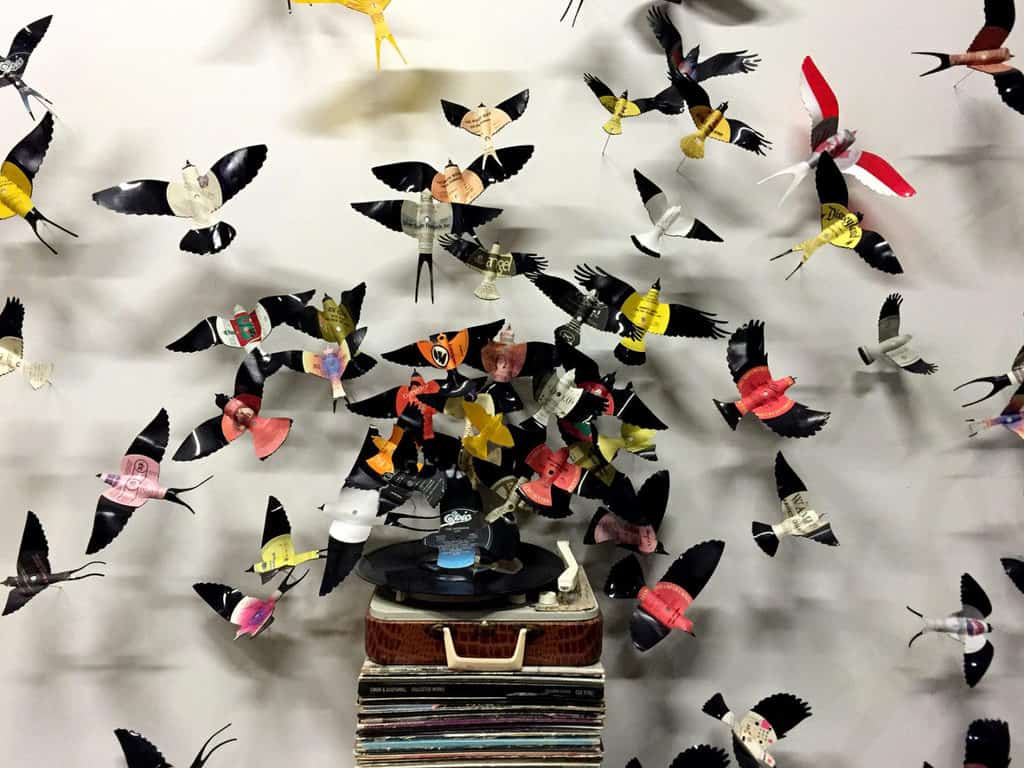 Living in Chicago, Indiana is literally just a short drive away. Like really, a 15-20 minute drive, and Indianapolis– only two hours.
Despite this, I had never been.
I honestly never gave that much thought to Indianapolis, I mean, why would I when Chicago is our country's third largest city? I thought we had everything I could want here.
But when Visit Indy invited us to experience Indianapolis through means of art, culture and food… how could I say no to that??
As we told all our friends we'd be away for the weekend in Indy, we continually were met with a resounding why?
Why visit Indy? Well, we might not have known at the time, but there are so many good reasons to visit the Circle City! We came back totally in shock of how cool our nearby neighbor truly is, raving about it to all of our friends.
Now I've never been to Portland (yet) but Indy reminds me of exactly how I envision Portland to be.
You see, Indy is indie.
FROM THEIR FOOD
I was surprised by how innovative Indy's food scene was. I'm pretty sure I could visit for weeks and do nothing but eat. As we went about our itinerary we became more and more excited with every new restaurant we stopped at– that's how good the food was.
From hipster brunch locations to posh fine dining and trendy local markets, we sampled our way around some of the city's best eats.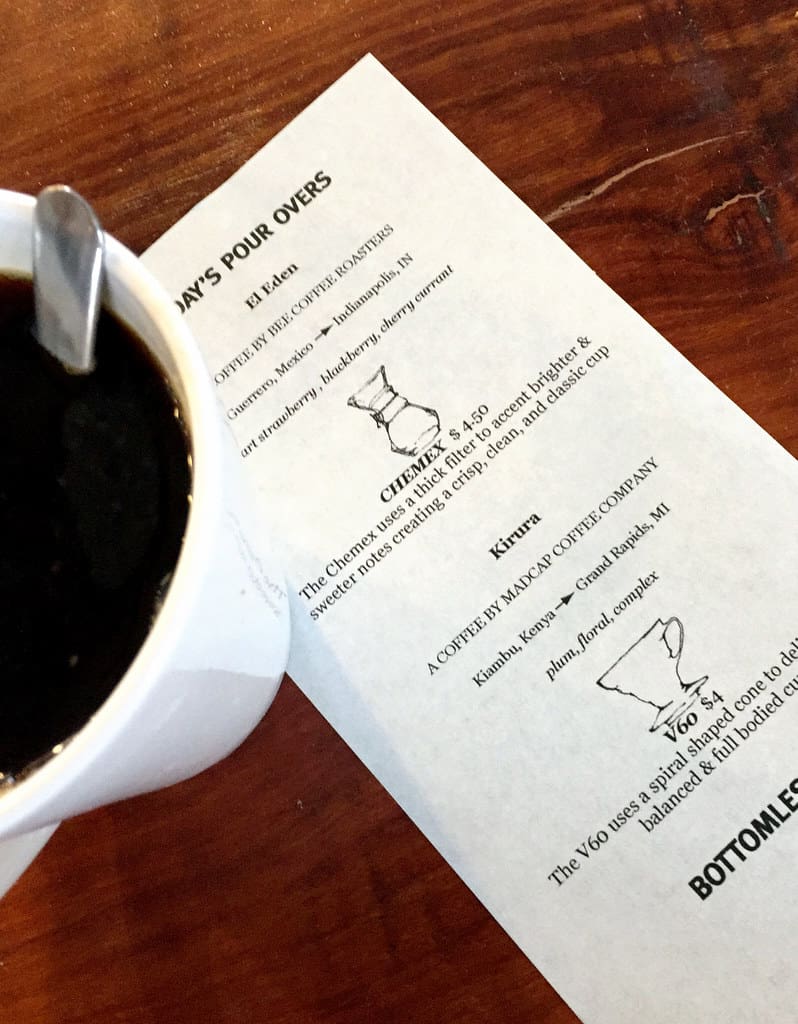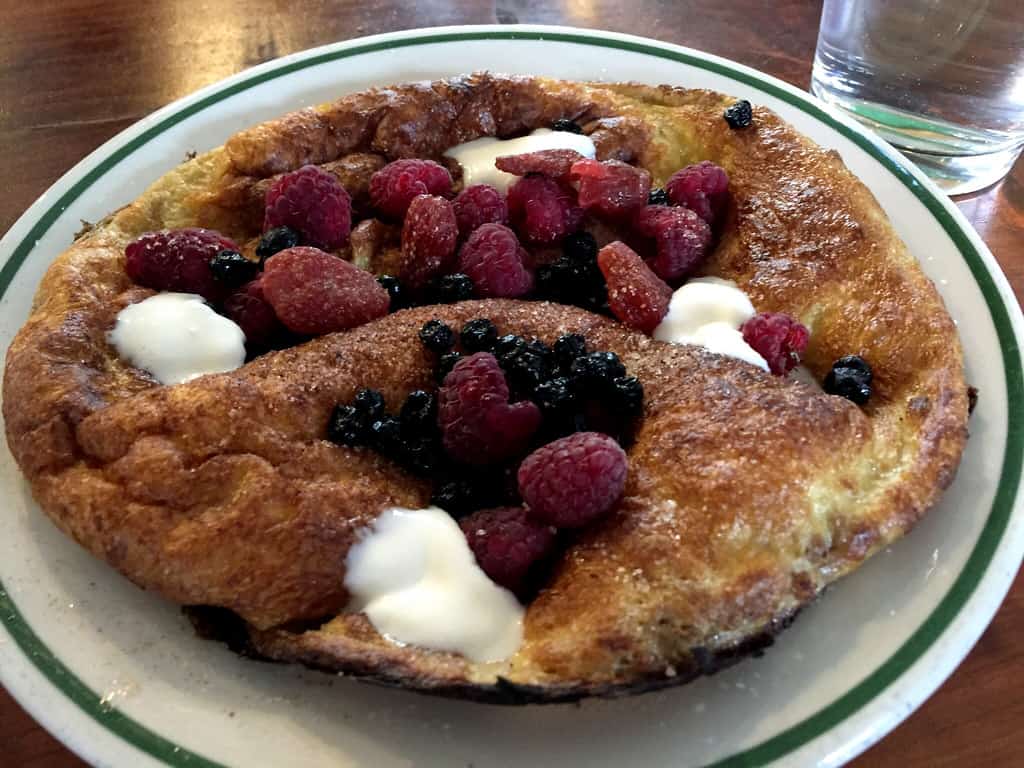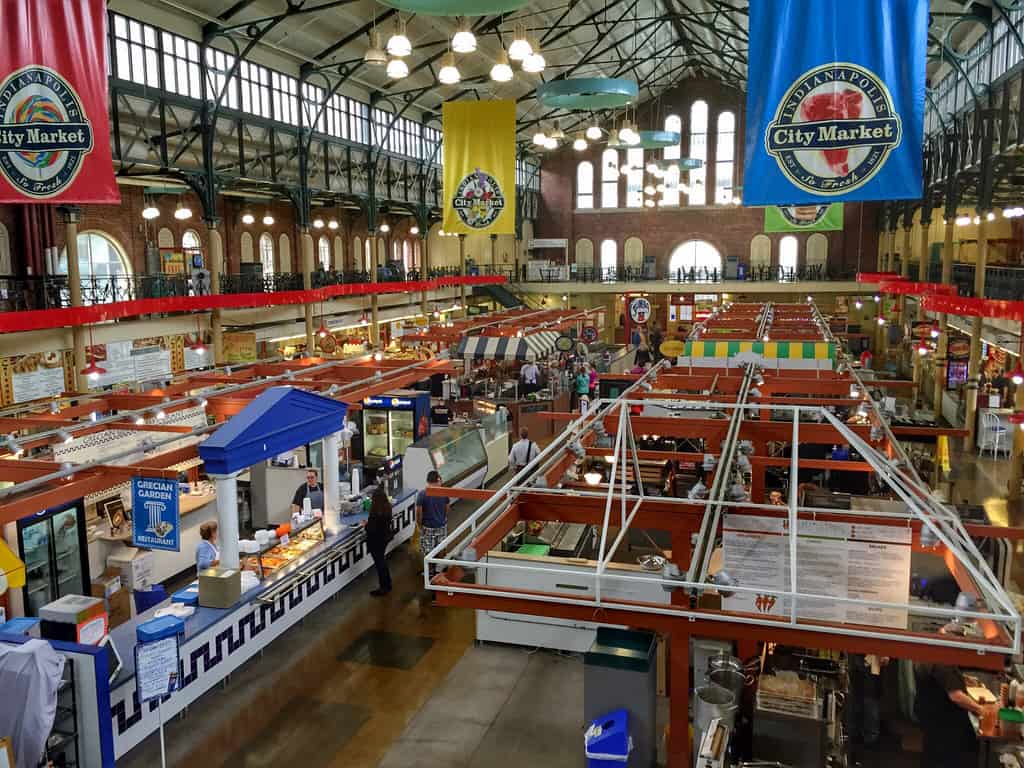 FROM THEIR ART SCENE
I'll be one of the first to admit that I didn't exactly think of Indianapolis as an art city– but boy, I was wrong.
We loved running into street art all across the city (my favorites were along the Cultural Trail on the canal and along Mass Ave.), which is something we kind of lack in most parts of Chicago. Restaurants and bars all took pride in their designs, and the city also boasts an "art hotel" called The Alexander.
Plus, let's not forget about their awesome art museum.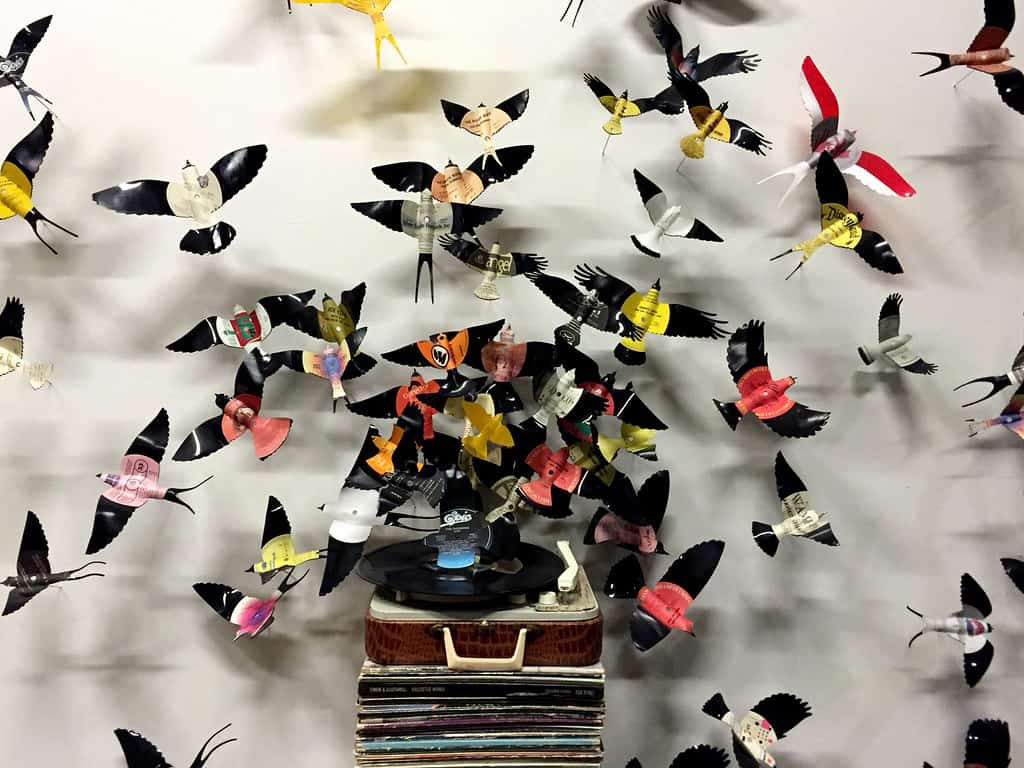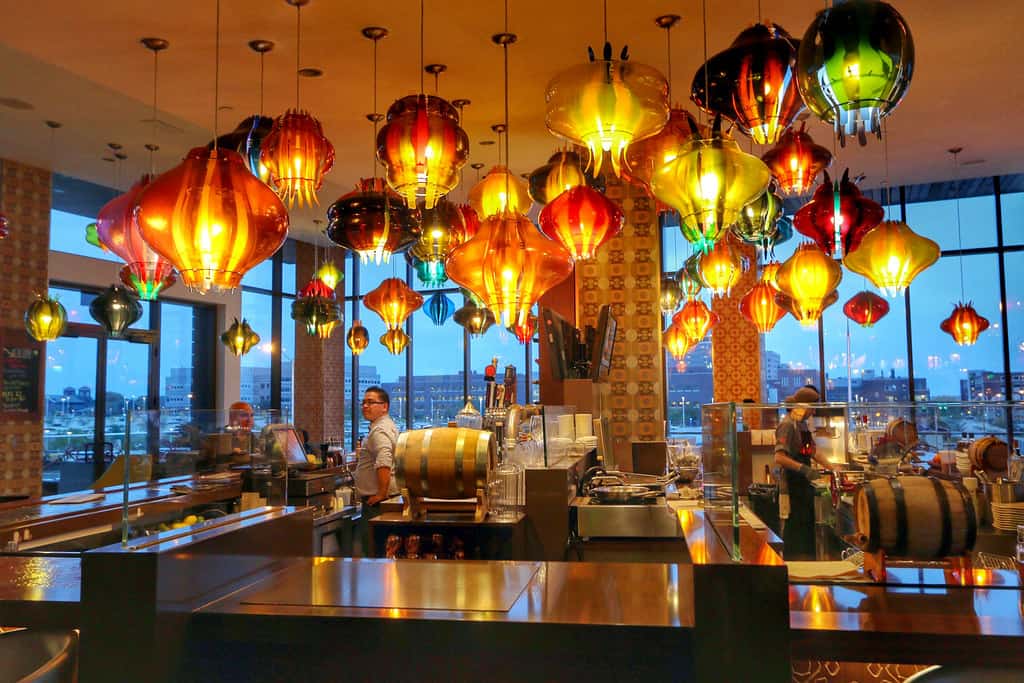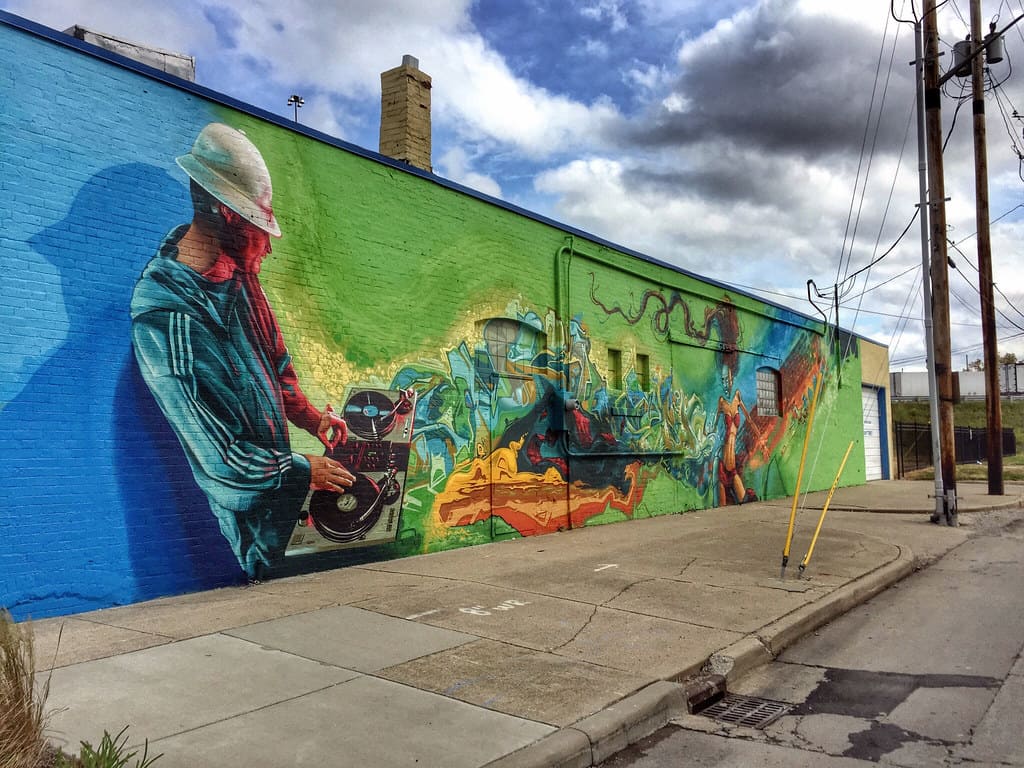 FROM THEIR RIDE SHARE PROGRAMS
Now Chicago has their famous Divvy bike share program, but let's face it, most US cities simple do not have this. The program is still considered fairly new in Chicago, so I was really surprised to see that Indy has already adopted their own bike share program.
Unfortunately our time in Indy was really rainy, but I'd love to go back to explore the Cultural Trail via bike.
TO THEIR BOOKS
Home to Kurt Vonnegut, it wasn't all that surprising that Indy had a cool literary scene. But what's really cool, is that they take it to another level with the independent Indy Reads Books shop on Mass Ave.
While this may look like your ordinary bookstore– I can assure you it's not.
Selling both new and used books, their revenue goes toward advancing adult literacy in central Indiana through their foundation Indy Reads. This book store relies heavily on the community coming together to donate books, as well as to work the shop on a  volunteer basis. How cool is that?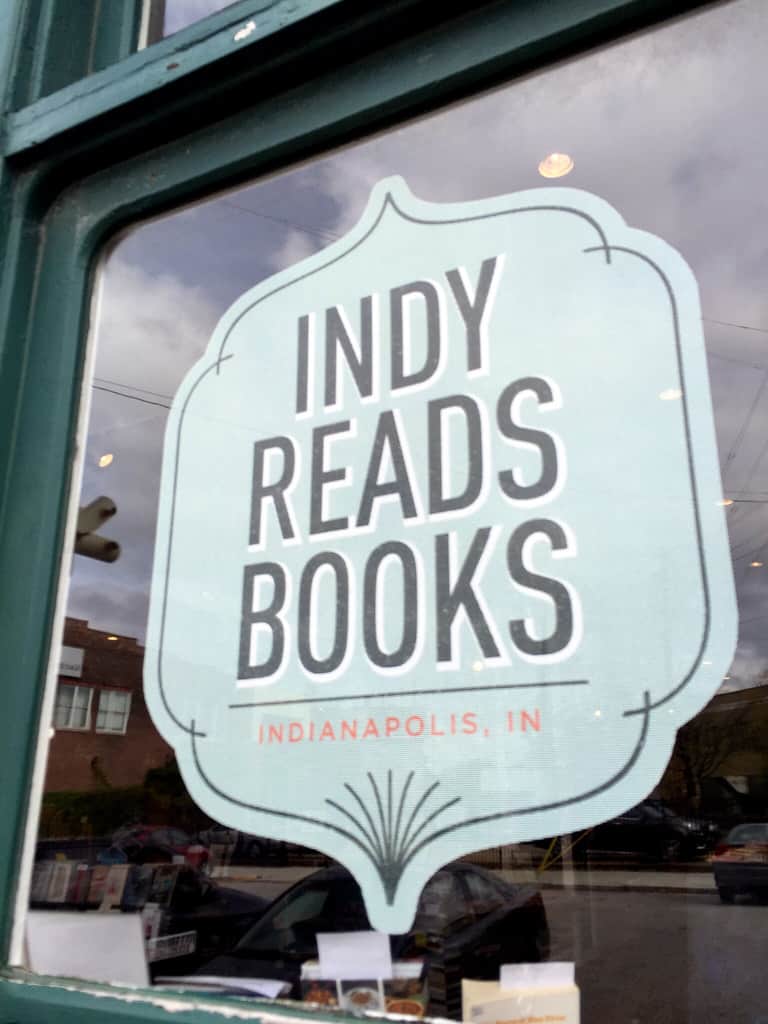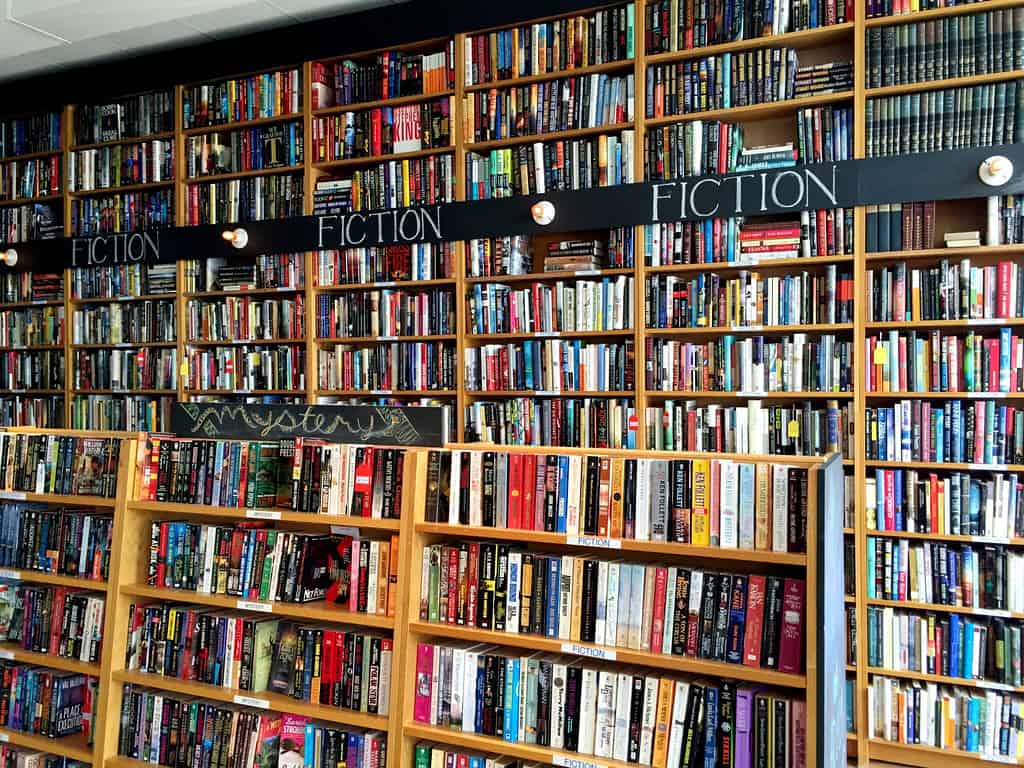 AND TO THEIR HANDMADE SHOPS
If there was one store I fell in love with, it was Homespun: Modern Handmade. Located, again, on Mass Ave. (do you see a trend here?), this shop is filled with awesome handmade and locally-produced goods. Browsing through it, I felt like Etsy had come to life in the form of a brick and mortar.
The people behind Homespun actually care about the quality of the materials and design, as well as fostering their relationships with the product makers. It seemed whenever I asked a question about a piece they were selling, they could tell me a whole story about the object and the person who crafted it.
This is honestly the perfect place to grab all your souvenirs, and it made me feel good supporting such a business.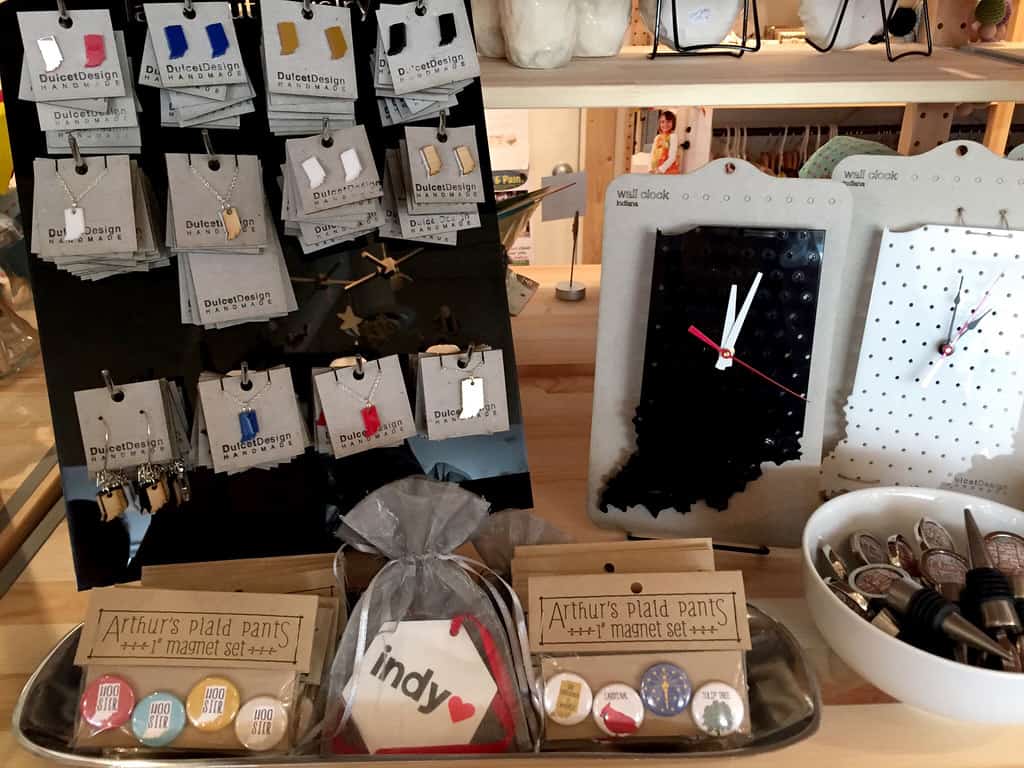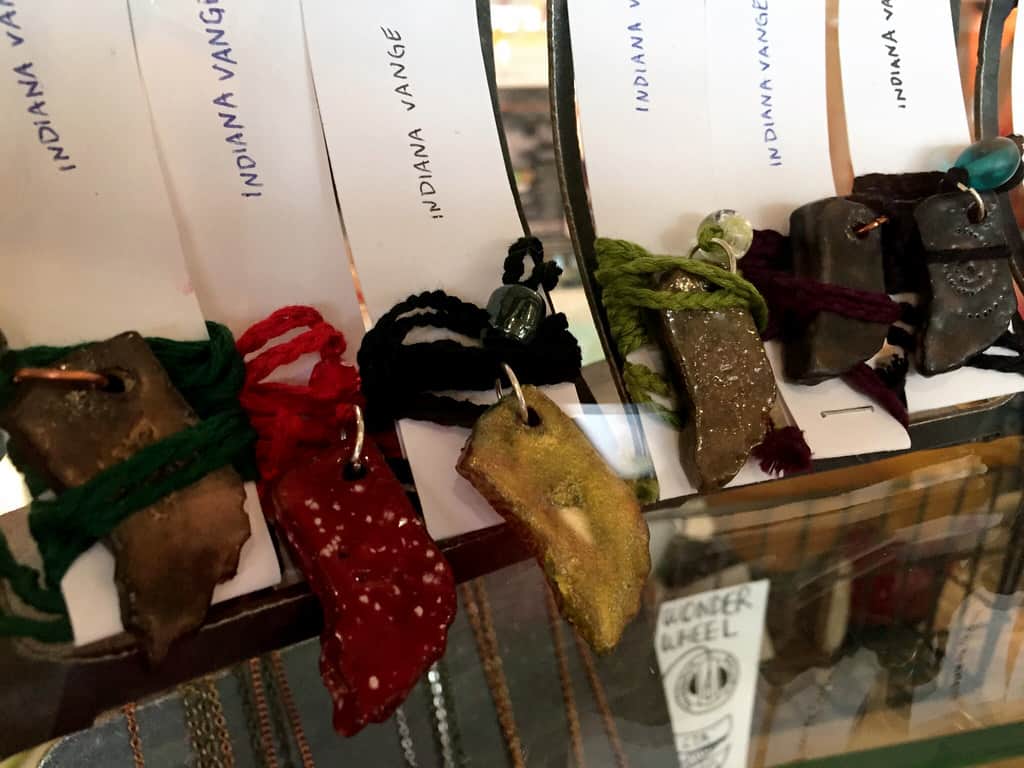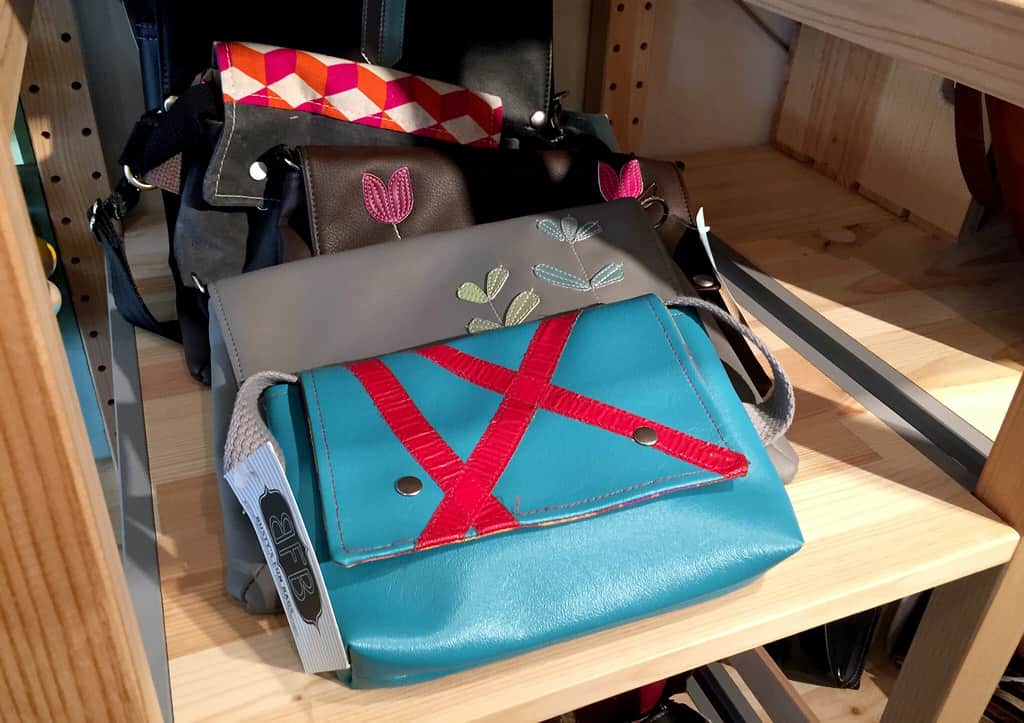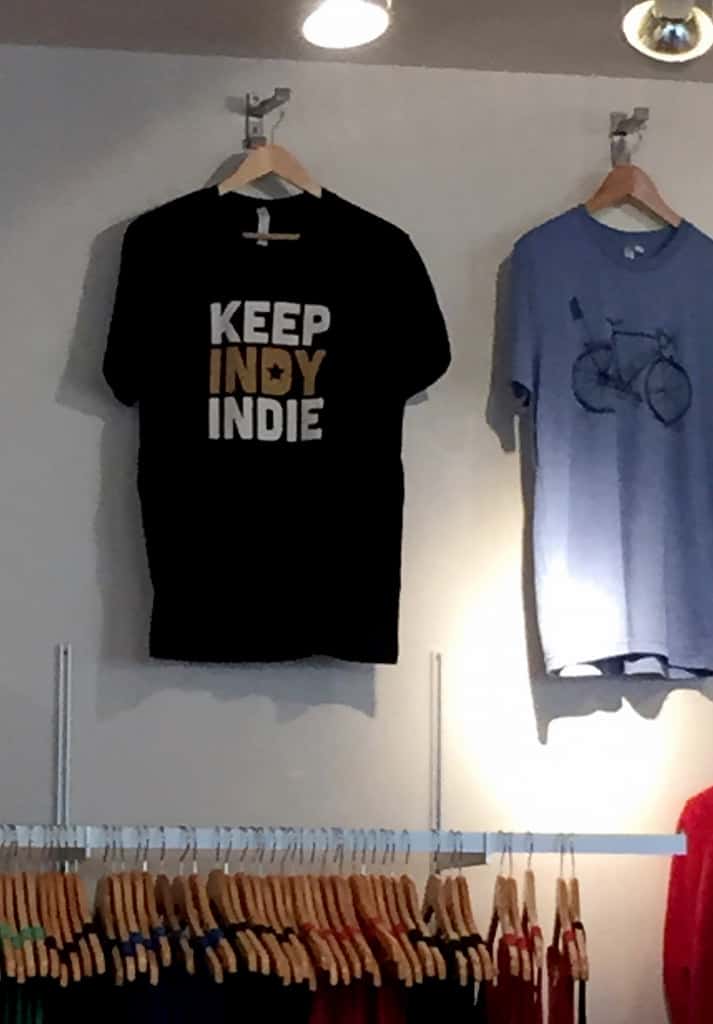 I think that last photo sums it up pretty nicely– Keep Indy Indie.
Now knowing how cool Indianapolis really is, I know there'll be many more visits in our future!
HAVE YOU BEEN TO INDIANAPOLIS BEFORE? WHAT ARE YOUR THOUGHTS ON THE CITY?
A HUGE, HUGE THANK YOU TO THE LOVELIES OVER AT VISIT INDY FOR ARRANGING OUR TRIP AND OPENING OUR EYES TO OUR HIPSTER NEIGHBOR! SORRY IT TOOK US 25 YEARS TO FINALLY VISIT. AS ALWAYS, ALL OPINIONS ARE ENTIRELY MY OWN.