Costa Rica is continually called the greenest country in the world.
While we didn't know what could kill us there, we at least knew this little fact prior to our arrival. Although despite knowing this, we just didn't know the extent of how green it would really be.
You want to know how green? People don't flush toilet paper there and basically every trash can we encountered was converted to a dual purpose recycling bin.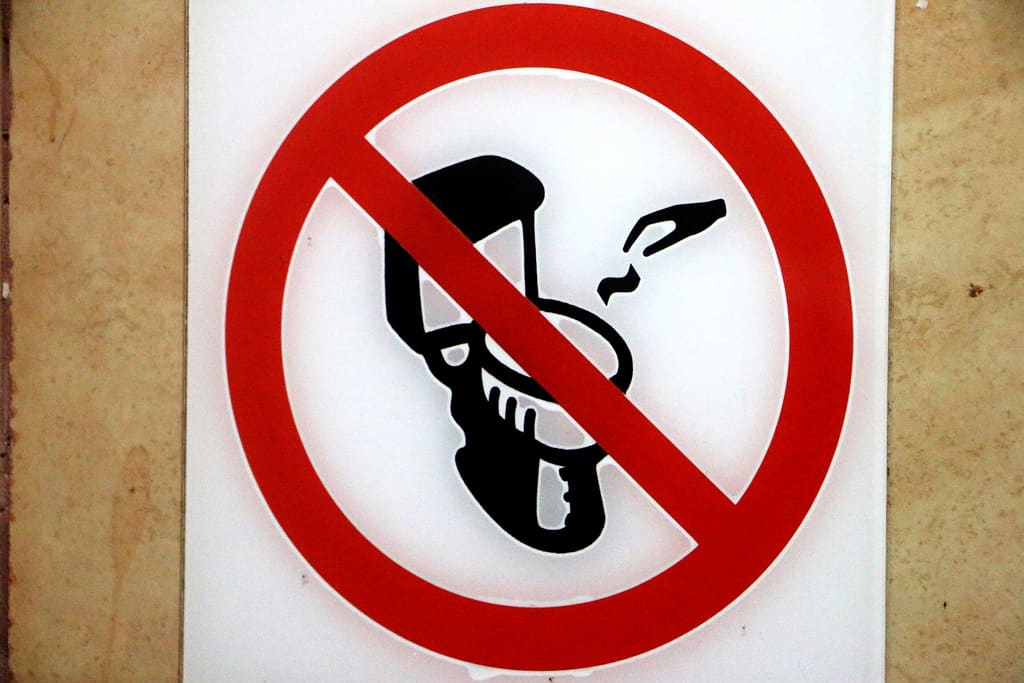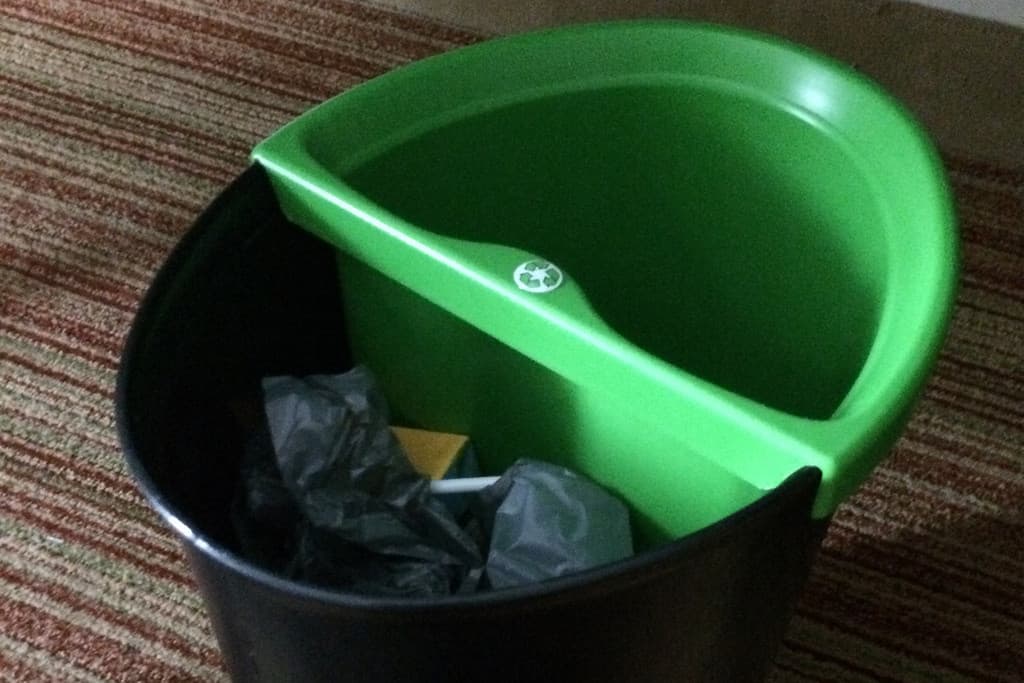 Most people give off a pretty pura vida attitude, but if there's one thing Costa Rica takes seriously, it's ecotourism.
With that, you know there are plenty of awesome eco-activities to take part in throughout the country. And take part we did. Down in the Osa Peninsula we were all about the whale watching and baby sea turtle releasing, but once we reached La Fortuna, it became all about the volcanoes and rainforest trekking.
Here's a look at our favorite eco activities in La Fortuna, Costa Rica:
GO ON A SKY TREK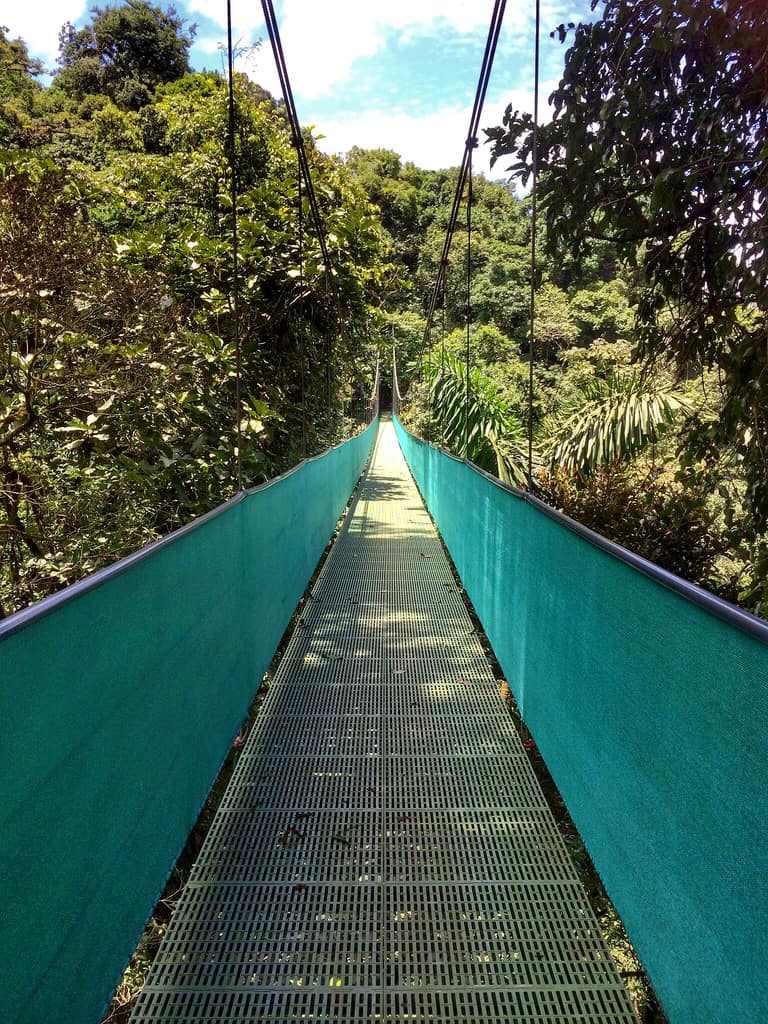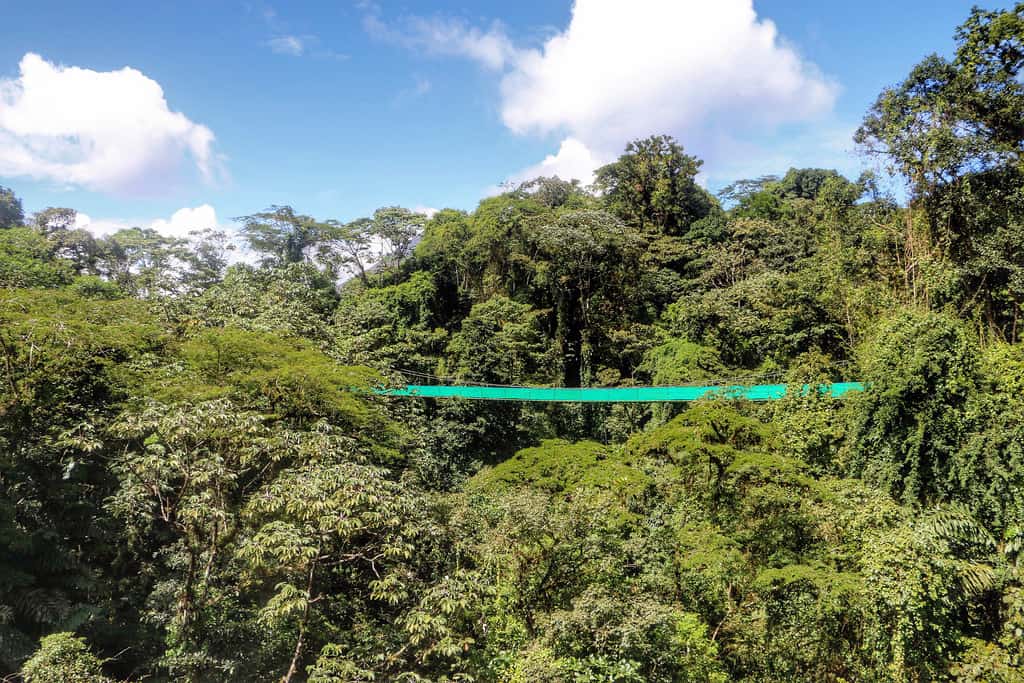 Sky treks are beginning to pop up everywhere in Costa Rica, and why shouldn't they be? If you know anything about the rainforest, you should know it's dense and trees grow amazingly tall in order to compete for sunlight. That means, trekking around on the rainforest floor isn't too exciting since 90% of anything you'd want to see live in the treetops.
So how to get up in the higher levels of canopy? Sky treks! These hanging bridges are well, a bit scary, but they're also a really cool way of getting a birds-eye view of the rainforest. Taking this trek was totally worth all the omg-I'm-going-to-die moments whenever the bridges would start swaying.
SOAK IN A HOT SPRING
If you've come to Costa Rica looking to relax or are simply tired after a day of hiking, sooth your muscles by relaxing in a hot springs. These naturally-heated thermal pools are the ultimate form of relaxation.
I'm not going to lie, Central America travel is tough and more than once I found myself in need of a massage. But forget the spa! Sit under the waterfall, allowing it to give you a press-perfect massage while staring out at Arenal Volcano in the distance. Pure bliss.
ZIP-LINE THROUGH THE RAINFOREST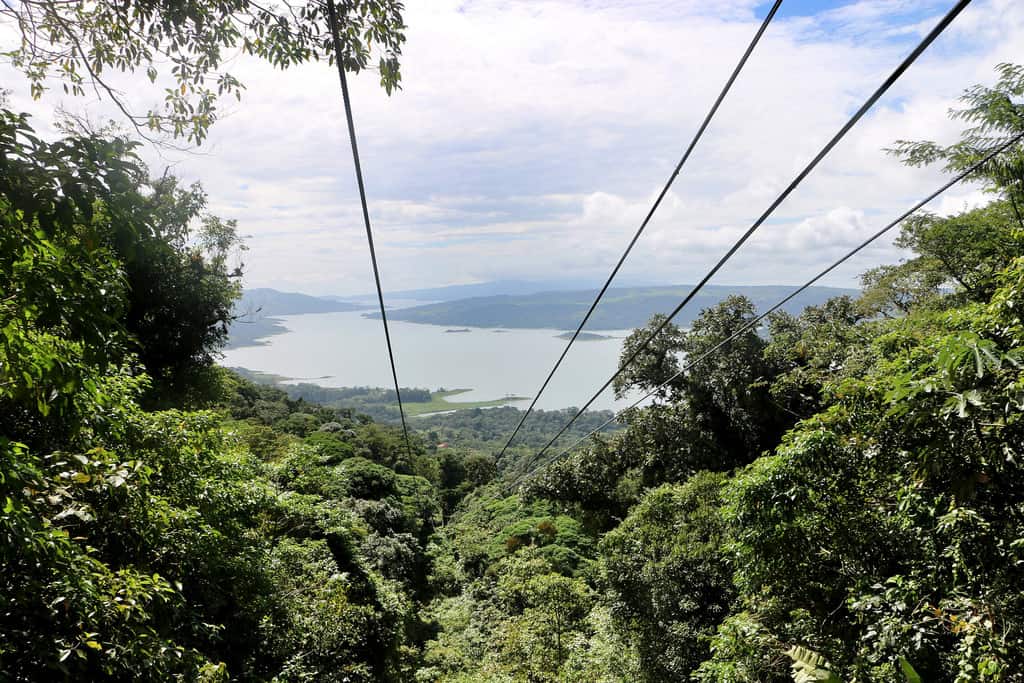 It seems that lately, zip-lining has become ubiquitous with Costa Rica. People now come from all over the world to experience the rush of flying through the canopies.
While I'm not sure I agree that it gives you the best views around (because really, can you actually see anything as your whirring by?), but if you're looking for a little adventure, then you've come to the right place.
VISIT AN ANIMAL SANCTUARY
Costa Rica holds 5% of the world's biodiversity, which for such a tiny country, is huge. You'll find animal sanctuaries all over the country working hard alongside the local community to help preserve this diversity.
Whether you want to see sloths, birds or any of the country's other unique critters, animal sanctuaries provide great environments for educational animal encounters.
EXPLORE ONE OF THE MANY NATIONAL PARKS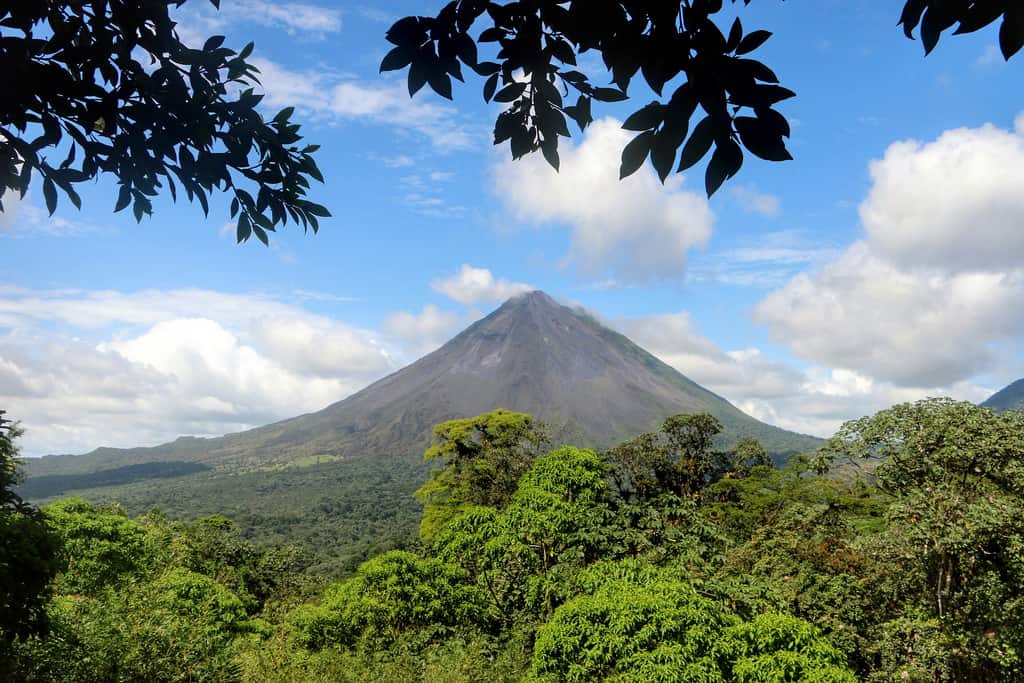 Costa Rica has long been a world leader in conservation. They have dozens of national parks and private nature reserves that work to protect the country's rainforests, dry forests, cloud forests and marine areas. Over 25% of Costa Rica's landmass is protected– which is the highest percentage in the world.
All park entry fees and donations go directly to funding maintenance and the local community, so the best way to support these parks is by visiting them while you're in Costa Rica! Want to visit one of our favorites? Then head to Arenal Volcano National Park.
HAVE YOU BEEN TO COSTA RICA? WHAT ARE YOUR FAVORITE ACTIVITIES THERE? 
A SPECIAL THANK YOU TO ESSENTIAL COSTA RICA AND SKY ADVENTURES FOR HELPING TO ARRANGE OUR VISIT TO LA FORTUNA, COSTA RICA!